Florian Hecker by Ben Vida
I first became aware of Florian Hecker's sound work through his CD Acid in the Style of David Tudor. 

Discover MFA Programs in Art and Writing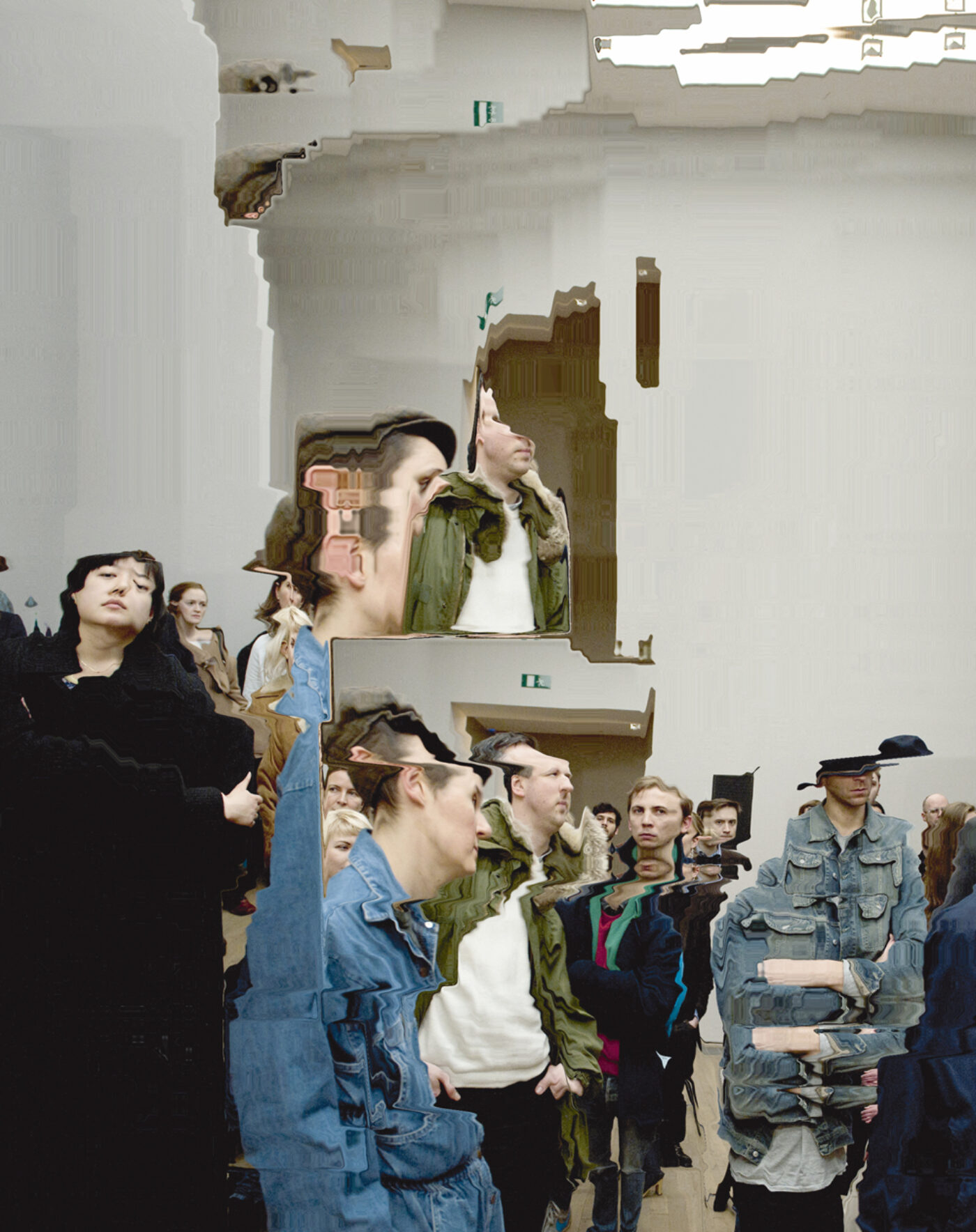 I first became aware of Florian Hecker's sound work through his CD Acid in the Style of David Tudor. This collection of audio pieces made up of non-specific sound objects was one of the clearest realizations of aural phenomena I had ever encountered. In these compositions, and in much of Hecker's work, the sounds he creates seem like they just might manifest as physical objects. This aural dimensionality acts to expand our relationship to the experience of hearing.
For Hecker, chimerization is a systematic method of summing disparate elements—sound, image, and text—and of outputting a new, singular, and distinct object that retains the intrinsic aspects of all the unique inputted parts. Each of Hecker's chimeras, specific to the format it is being realized in, is an investigation into the decomposition of visual, acoustic, and verbal meaning—an investigation that balances on the tipping point between representation and abstraction. This tipping point is where signs start to lose their ability to communicate meaning and our senses must recalibrate to continue to receive.
Chimerizations is also the title of a rather beautiful artist book-cum-catalog, published by Primary Information, documenting six of Hecker's recent sound pieces. The book represents a visual parallel to the auditory chimeras and offers an illuminating bit of extra-musical ephemera, encouraging a more layered read of the audio works. Hecker's photographs are the result of a Sift Flow Algorithm process—images having gone through multiple stages of morphing and warping. Chimerizations also includes two librettos by philosopher Reza Negarestani, one of which Hecker subjected to a typographic "chimerazing," thus decomposing the author's language and translating it into a new visually complex system of symbols.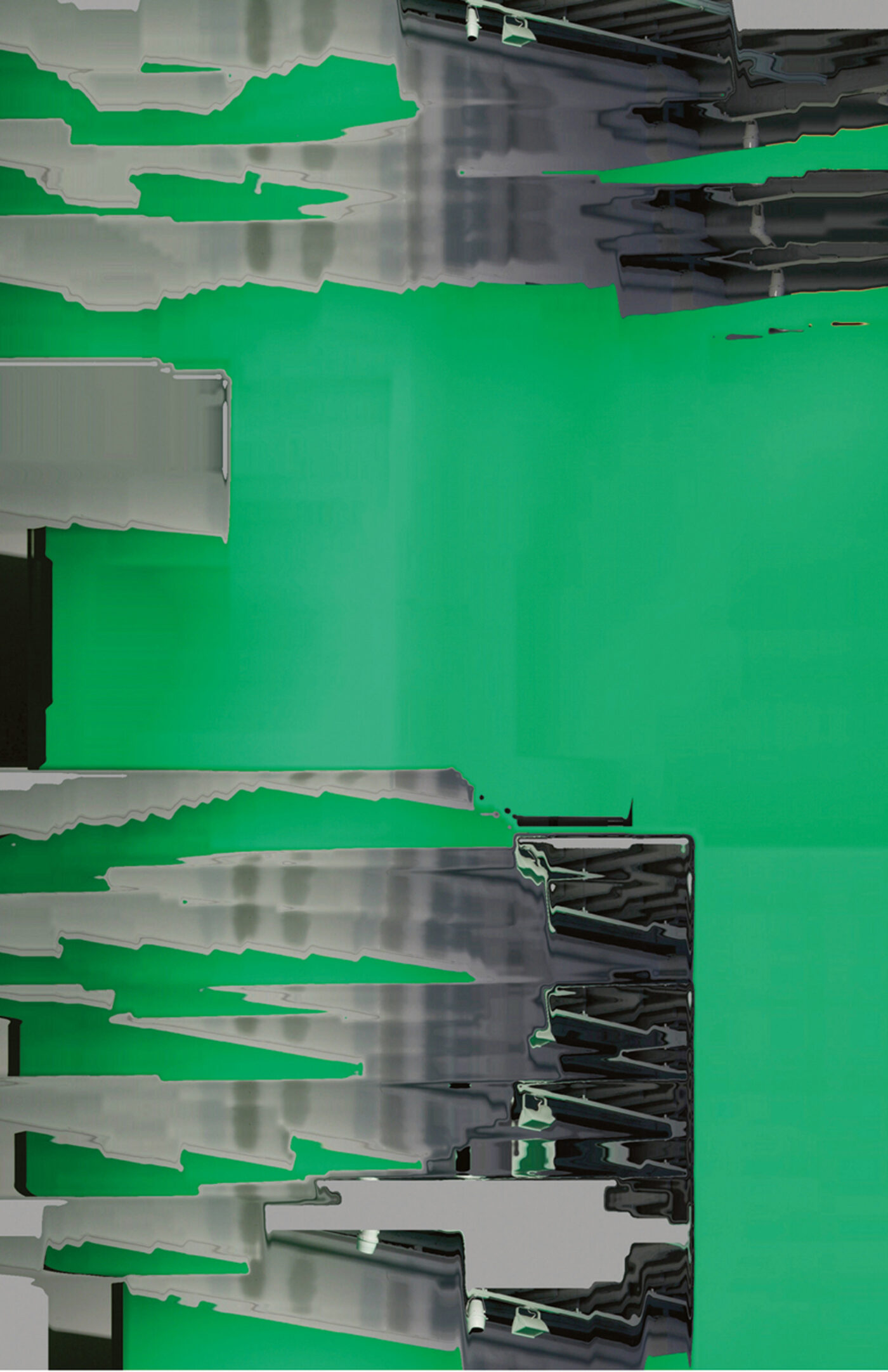 There is much mischievous humor in Hecker's work—just take the distorted photograph of two people experiencing one of his audio pieces in a gallery. Or, if you sit through one of Negarestani's lectures coupled with a presentation of Hecker's music, you understand that within the dense, impossible sonic and verbal language, there is a playfulness and a devilish challenge to the listener. The intricacy of the words juxtaposed with Hecker's degraded sonic territories is an intense proposition—I mean… perhaps a little perverted and grotesque, but in a nice, heady sort of way.
Over time, having sat with the Chimerizations recordings and the book, I've noticed a sort of external cross-modulation starting to develop between them. It's almost as if a resonance occurs when one of the chimeras is brought into proximity with another—it starts to reveal the greater possibilities that may still be discovered within this process of stretching one's relationship to sense and sensing. It is as if the sum of all these different realized works becomes its own thought object—or a place of mental chimerization.
Put more simply: When I listen to a record I stare at the cover. It's like that here too, only in a super-detailed and hyper-expanded way. But what is most pleasurable about so much of Hecker's output is that it acts as a mode of recalibration that can be internalized. It continues to inform our ways of seeing and hearing and relating to language, well after leaving the rarified experience of the work and returning to the ever-morphing complexity of the everyday.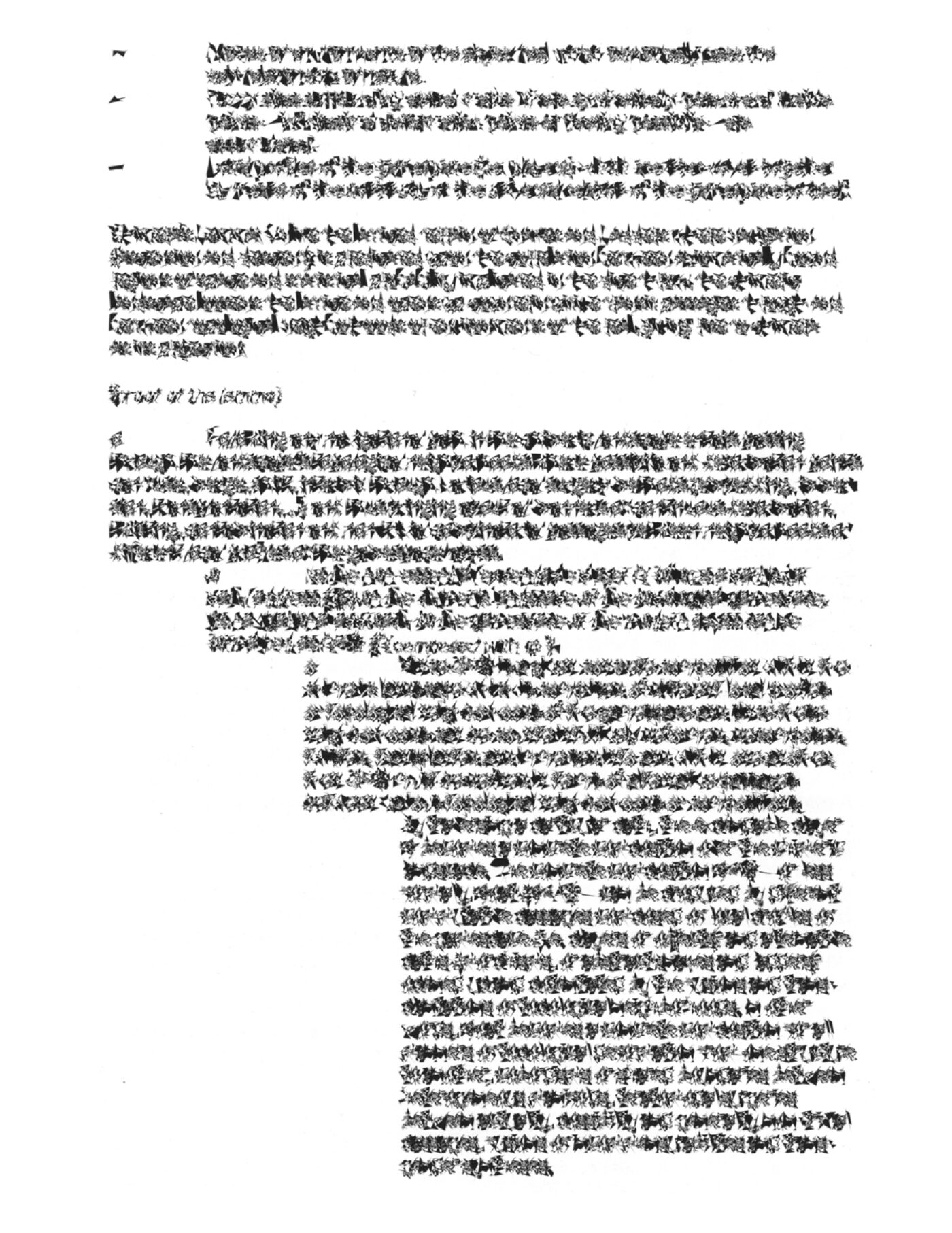 — Ben Vida is a Brooklyn–based artist and composer. Recent activities include records on PANand Alku and the publication of his sound poem/audio work Tztztztzt Î Í Í … by Shelter Press. This past spring Vida premiered a new video and objects in his solo show Slipping Control at Audio Visual Arts in Manhattan, debuted new pieces for electronics at The Kitchen and ISSUEProject Room, and toured as a member of Will Oldham's band singing and playing modular synthesizer.
Originally published in
Featuring interviews with Amy Sillman, Paulo Bruscky, Steve Roden and Stephen Vitiello, Gonçalo M. Tavares, Rodrigo Rey Rosa, Ben Rivers, Julia Holter, and My Barbarian.