White space speaks volumes in Hoa Nguyen's Violet Energy Ingots.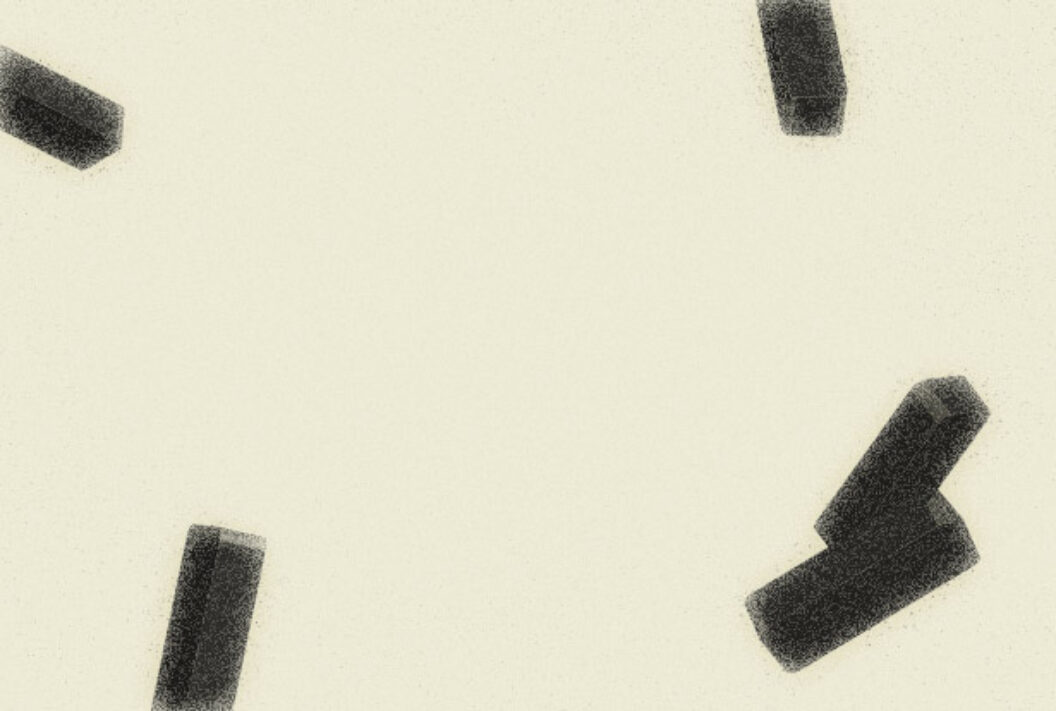 Something numinous lies in Hoa Nguyen's newest collection of poems, Violet Energy Ingots. Slender and minimalist in appearance—and sheathed in a spare cover of flecked paper like other publications by Wave Books—it contains sixty-one poems, totaling no more than eighty-three pages. In one's hands, it gives the impression of a fast, sprightly read; flipping through, Nguyen's fondness for blank space is easily discerned, with pockets of emptiness carved out between words in nearly every poem. But the book's sparsity of text belies its gravity and nuance, not to mention the time it insists readers spend to really regard the poet's elegiac cadence, beguiling complexity, and evocation.
The author of three previous full-length collections known for their fragmentary, mosaic-like style, Nguyen was born just outside Saigon in the Mekong Delta, grew up in Washington, DC, and now lives in Toronto. Like her bio, the poetry in VEI straddles multiple realms, from the mythological to the geographical, the historical to the autobiographical. It skirts between worlds, from the floating market on the River of Nine Dragons to a brief profile of Andrew Jackson ("He was an enslaver of men, women, and children… He was put on the twenty-dollar bill") and then on to the poet's "call for distant girlhood" after the planes took down the Towers. And she's no stranger to the phantasmagorical or literary either, by turns channeling Shakespeare and conjuring the Greek goddesses of crime and retribution as she whispers Erinyes into our ears. (Nguyen has a particular affection for puissant women, having written poems for Aphrodite, Hatshepsut, Eve, and others.) But her work is profoundly personal, too, writing of parenthood and home life.
Nguyen traverses terrain so broad it's nearly impossible, at times, to follow along beside her. One moment we'll be listening to Marvin Gaye and the next we'll be worrying over dinner, then a contemplation on the roots of words; an image of a puckered lip will fold away to a brief rumination on trees: "Redbud / Live Oak / Hackberry." In 2013, the poet Iris Cushing wrote that Nguyen's poems read, at first, "like broken pieces of china," only to later reveal themselves as "more particle than fragment, each integral and necessary. The space between these particles is as meaningful as the space between stars." VEI follows suit, and reading it can be rather jolting, but readers soon acclimate by giving in to her particular, open-form poetics.
Despite all of the otherworldliness of her verse and its digressions, Nguyen keeps us tethered to the present, to the diurnal, and, most impressively, to her. Maggie Nelson has said Nguyen's poetry is "deceptively colloquial, cerebral yet unafraid of abjection," and she's right. Though perhaps difficult to parse in sentiment and scene, the language here is modest and humble—even conversational. There's "no muss, no fuss." And it's this kind of accessibility, compounded by her lines' incessant shying away from one another that establishes a profound intimacy between poet and reader, as though we are the only ones privy to these streams of consciousness. What's more, the poet fumbles over her own words and misspeaks often, rewriting her poems even as we read them: In "How the Sun Shivers" she writes, "Buffer cap // I mean buttercup    Fool" or in "Autumn 2012 Poem," she redirects, "I wor—   I woke up" and "I walk   I wal— / I walks down sometimes."
Coupled with her use of blank space, along with the marvelous, sometimes impenetrable density of her lines, the amendments Nguyen makes mid-poem seem to allude to the limits of language—to its inherent failure. Shepherding thought from head to pen to page without slipup or revision is near impossible, leaving us to wonder if anything can be expressed in its virgin form. Nguyen's work, too, is, in a way, ineffable; and so, instead of saying anything more, here are the first few stanzas of "Dear Love Not as One,":
The tomatoes look like one-pound ox hearts and impossible you with soft strong arms (gift) I lifted the skin and drank the camping white wine swirled into circles         Am I the protected sheet in between? The pines strung with blue       protectively?
Caitlin Youngquist is an associate editor at The Paris Review.