Flesh and Ghosts: Tiffany Jaeyeon Shin Interviewed by Eunsong Kim
The art and politics of Korean skin care.

Discover MFA Programs in Art and Writing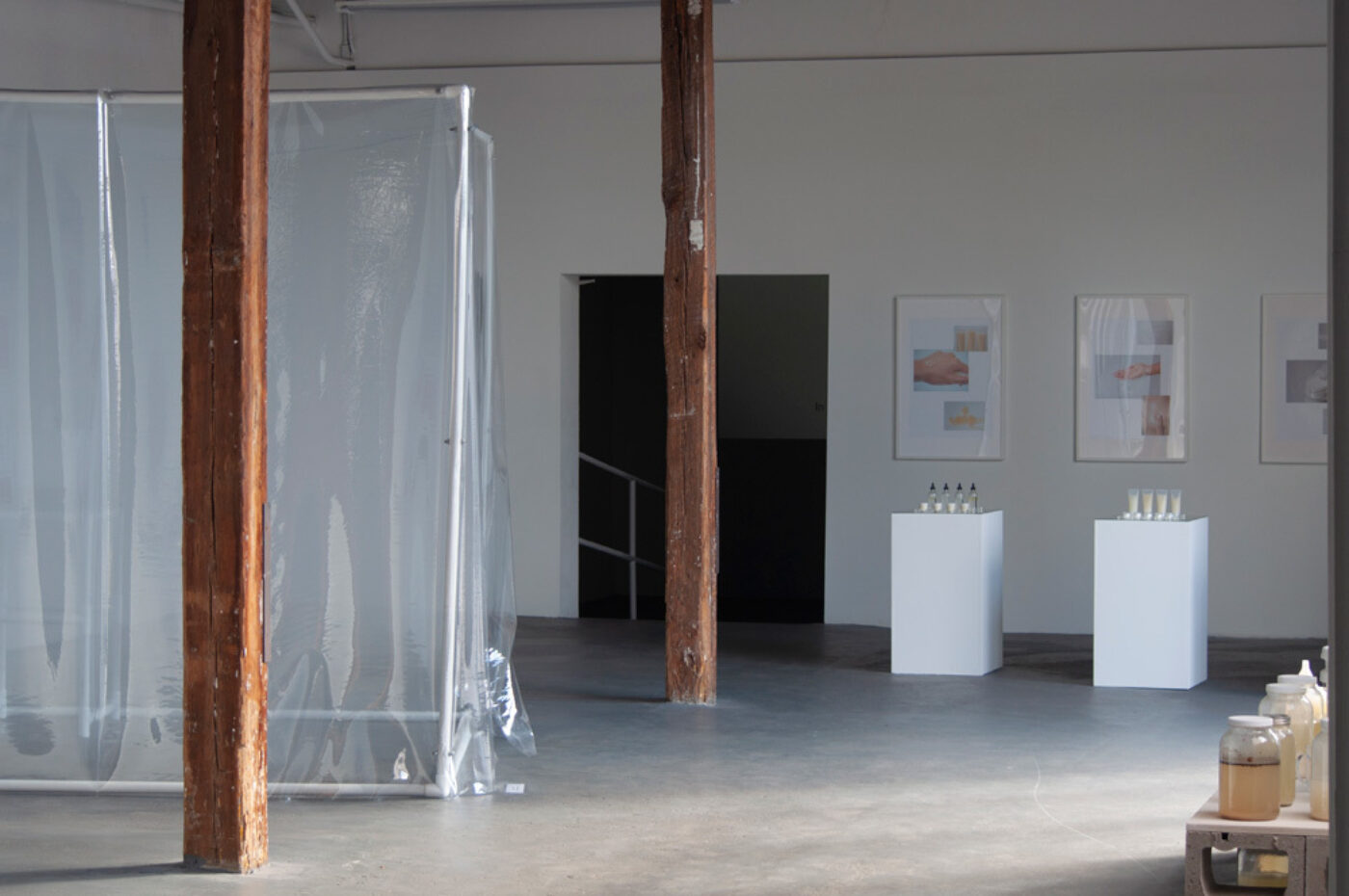 Tiffany Jaeyeon Shin creates work about the fetishization of skin by reverse engineering its laboratories. In her film and installation work, the aesthetics of Sephora, Glossier, and the crisp imaging pivotal to their influence is referenced, with the caveat: no products are sold here, no lifestyle extended or promoted. Instead, the language of haunting is invoked. Of the Korean skin-care industries, Shin asks: How do certain skins become separated from the body? How do we come to desire this process of attainment? And what are the violent historical processes that have elevated certain skin types above others?
—Eunsong Kim
Eunsong Kim I wanted to begin the conversation by discussing your film 5 Step Skin Care (2018), which I found incredibly moving. I imagined it to be a play on the ten-step Korean beauty skin regime, which is often a listicle or a fun YouTube video. Your film is not like that. Your film is a silent poem, and it takes the viewer through the racialization of the body and the traumas that might be illuminated through an understanding of "care." Whereas skin care has become affixed to self care, and particularly the gendered labors involved in beautification, your film narrows in on the clinical, the abstracted elements (though you retain some familiar imagery, like the application of creams onto the skin), and the desires associated with the genre of racial betterment. Could you discuss how you came to this work and how you conceived of 5 Step Skin Care?
Tiffany Jaeyeon Shin 5 Step Skin Care is very much inspired by K-beauty's emphasis on holistic care that consists of ten steps such as cleanser, exfoliator, serum, and more. This step-by-step formula guides the users in achieving a flawless and almost synthetic complexion—"poreless," "glassy," and "porcelain"—quite antithetical to what is advertised in their natural substrates in the beauty products.
The video, which overlays highly fetishistic moving images of my custom K-beauty products with text, consists of five "steps" to achieving an impermeable glossy surface and erotic flesh. I wanted to capture in corporeal detail the beauty products that serve as the "exteriors" and "containers" of Korean skin, suppressing real biological flesh. In the step-by-step process, I wanted to obversely "peel" away the superficial shine, locating what skin we are really looking for and celebrating in K-beauty—one that emphasizes rehabilitation from the Korean War, machinic assemblages of Asiatic femininity, and the derealizing hypervisibility of yellow women in America. I wanted to locate the fantasy of K-beauty not as an individuated fetish but as a mechanism of a "desiring production" that arises from a complex history that continually dispossesses the Korean woman of a biological body. At the fifth step, I consider how the Korean War, hentai, and yanngongju are inseparable when discussing the racialization of the Korean woman in America.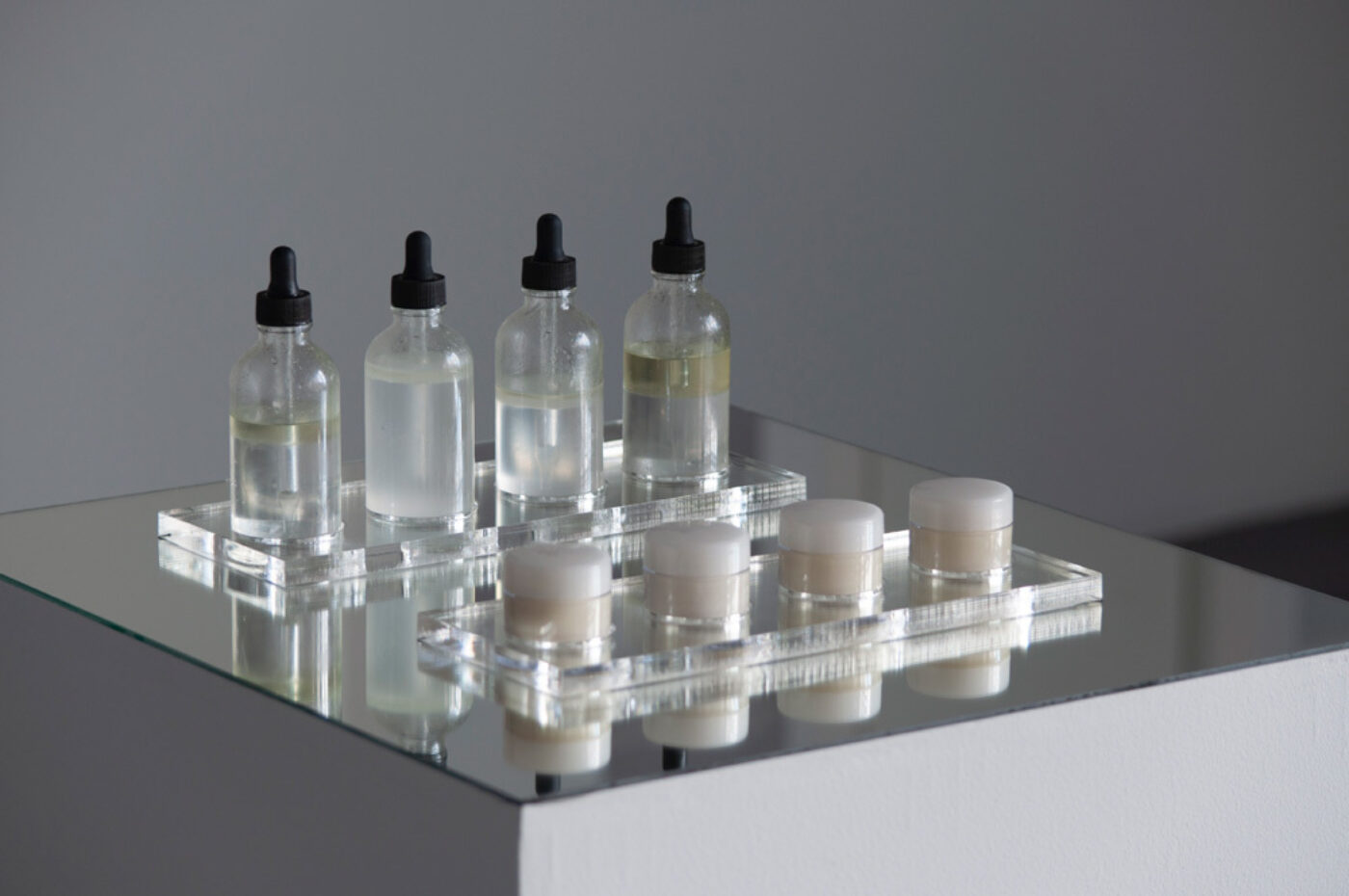 EK Certain lines appear in the film, such as, "A subject emerges from and through the fetish," and, "In the middle of desire, I emerge from the vacuous tags." I wanted to know more about the "I"—at times the "I" seems bolded. And the "I" reappears, but never as a full body or a person to whom we can attach the "I." Could you talk about this?
TJS The video starts with the line "to want desire, to be desired, and to be dispossessed are one thing, and in the right point of introduction, a subject emerges from and through the fetish." Fetish is a form of sexual desire in which gratification is linked to a particular object, part of the body, etc. The cosmetic products become the ultimate fetish objects, providing K-beauty users a chance to enflesh themselves with a second skin of a Korean woman.
How does the Korean woman emerge through flesh that has undergone extreme processes of cultural possession? Does she exist on the shiny surface of the beauty products, which supposedly "animate" her impermeable body? Why does she appear from disappearance? The subject "I," which refers to the subjectivity of the yellow woman, finds herself tethered to ghostly identifications and the in-betweens of flesh and objects, biological and artificial, and matter and shine.
If she is racially illegible because she is dispossessed of an organic body and nestled in the opacity and transparency of objects, we need to form new, alternative modes of understanding—technologies of "seeing"—how her subjectivities are intertwined and conflated with objecthood. How do we understand the life of a subject who emerges from and through an object? I am interested in investigating the condition and racialization of yellow bodies that have been severely compromised and de-animated, appearing as manufactured prosthetics for Western modernity.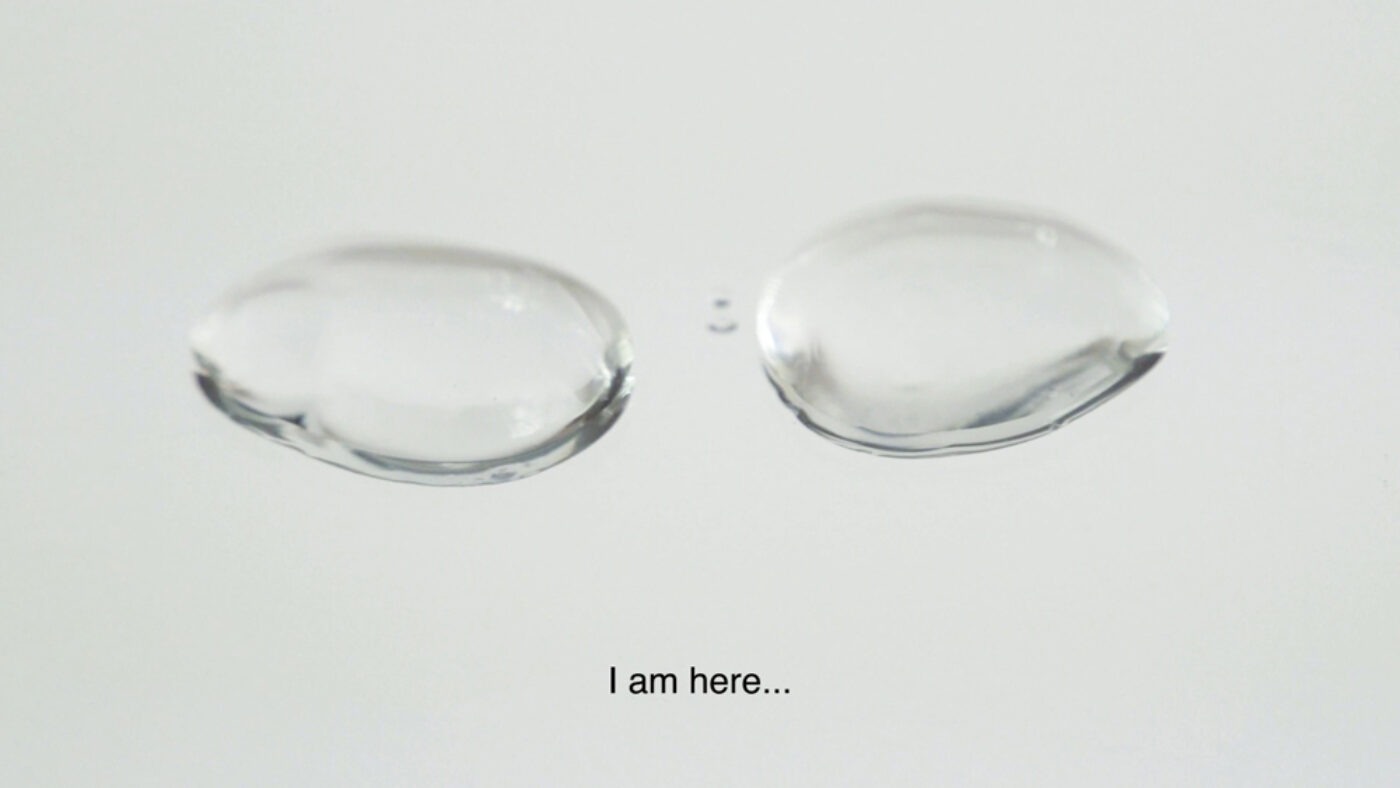 EK In the film you reference the Korean War, and I know that you've been researching the developments of the beauty industry in Korea from the war and onward. Could you tell us about this?
TJS South Korea is heavily invested in developing the latest beauty and cultural export technologies. It is the world's fourth-largest cosmetic exporter, behind France, the United States, and Germany. Kim Jae-won, the former director of Korean Culture and Information Service, stated in an interview in 2015, "The National image of Korea means Korea as seen by foreigners. Korea is usually recognized as a rare country that overcame Japanese colonization (1910–1945), the Korean War (1950–1953), and dire poverty and accomplished modernization, industrialization, and democratization. However, not all foreigners acknowledge Korea's development and North Korea issues undermine the image of Seoul" (Kwon Mee-yoo, "Promoting Korea via Cultural Exchange," Korea Times, 2015).
Explicit in this statement is what modern South Korea is striving for in terms of rehabilitation, disability, gender, and sexuality. It wants to promote its culture on a global stage and celebrate its rapid modern state rehabilitation after the Korean War and Japanese Imperialism, othering North Korea in the process. Soft powers such as K-beauty along with other cultural technologies have been critical tools for South Korea's development project and future-oriented rebranding as a multicultural state in a new global era.
EK Speaking of soft power, I love the title Universal Skin Salvation as well as your research into lactic acid. I was hoping you could discuss your process, particularly how you began to make the acid and test the acid on yourself.
TJS I started home brewing lactic acid and adding it into my custom line of K-beauty products. I wanted to discuss the term "lactification," coined by philosopher Franz Fanon to describe the desire to whiten one's race. What was once an active and queer agent that pointed to the interrelated biopolitics of living networks in the body has become a substrate in cosmetic products to oxidize the skin. While "animating" the Korean woman's flesh, the biological bacterium also entrenches her into a system of lactification. Her body is an endless modification and severely compromised—it is not quite her own.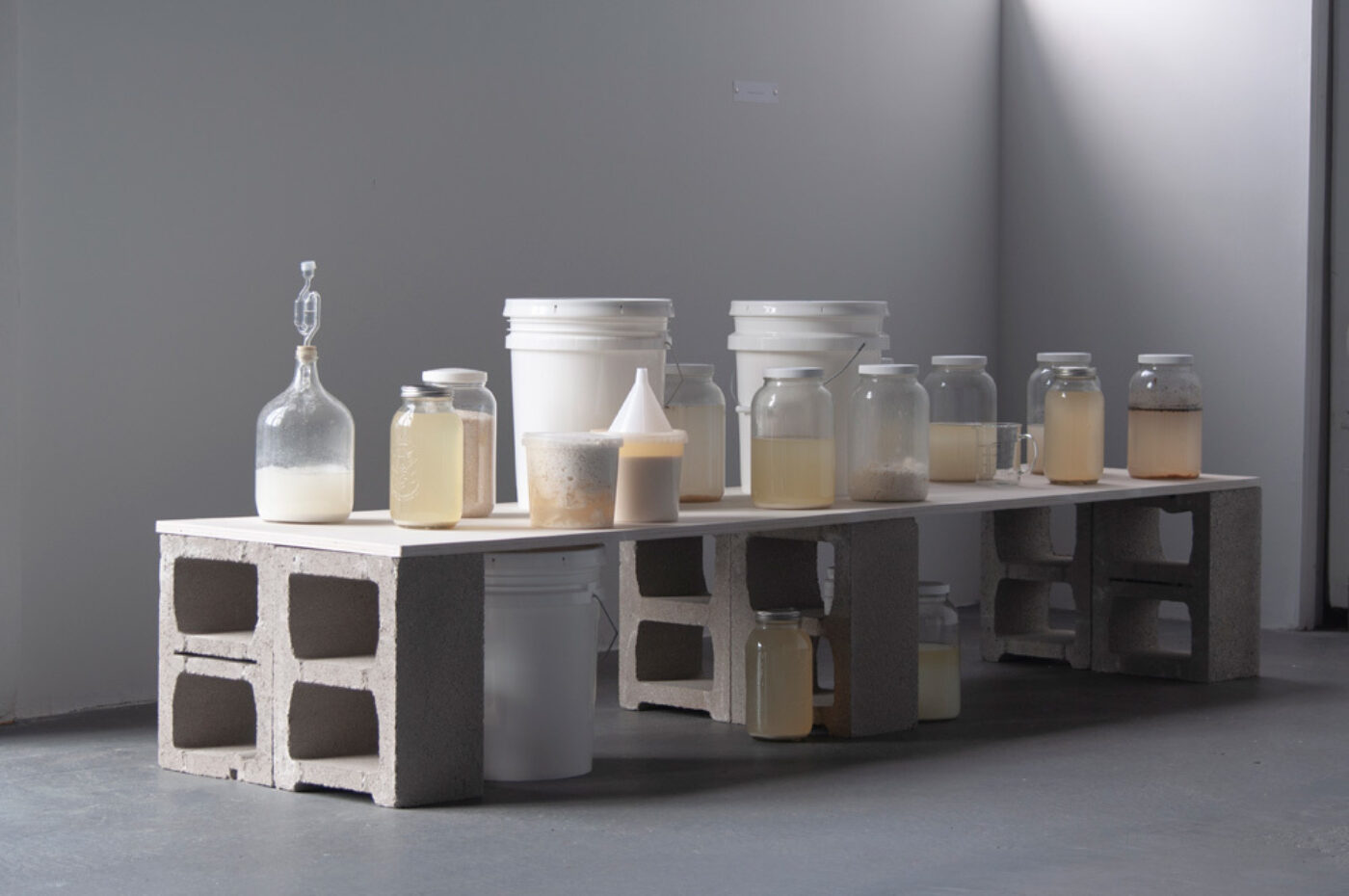 EK "Salvation" is a word that sticks out to me because of its religious overtones, but also because it seems to be a commentary on the notion of "care." If Asian women were once (or are) typecast as submissive somethings or others, it would not be controversial to in turn argue that we are now mascots for the skin upkeep game in the form of self-promotional blogging or multinational corporate campaigns. This elision—from the typecast to the neoliberal capitalist—is meant to be positive, but you're noting that it's part of a violent continuum of gendered and racialized management. Could you talk about your framing of this—how you see the image of the Asian woman, Korean specifically—as participating and implicated in "universal" salvation?
TJS For context, K-beauty has reached America only in the last six years, and it can now be found in pharmacies and beauty stores like CVS, Sephora, Costco, and more. Soko Glam, Peach & Lily, and Glow Recipe, founded by Korean American women, are extremely successful e-commerce businesses catering to a large audience and are part of the massive increase in popularity of South Korean culture in America.
Korean skin is very strategically placed adjacent to white consumption and deployed to service a greater audience to describe a generalized and nonspecific body of color. It is continuously plasticized and described in terms of lactification—"pure," "white," and "fair"—to connote mere qualitative texture and erotic tonality. Korean skin becomes, as you aptly describe, a mascot not only for general management of self care but also as a hypervisible site to coalesce fantasies and anxieties of race in America. Why and how is it that Korean and yellow skin is exclusively sought out and considered desirable to wear when indigenous, brown, and black bodies in America are facing incredibly disproportionate state violence? Female Korean flesh standardizes and collapses Orientalist and anti-black desires, playing a starring role of progress and redeeming America's anxieties of race. In the process, she becomes a universal salvation, deraced, stretched, and undoing the very construct that uplifted her hypervisibility in the first place after the Korean War.
Tiffany Jaeyeon Shin: Universal Skin Salvation is on view at the Knockdown Center in New York City until December 16.
Eunsong Kim is an Assistant Professor in the Department of English at Northeastern University. Her book project in progress, "The Politics of Collecting: Property & Race in Aesthetic Formations," considers how legal conceptions of racialized property become foundational to avant-garde and modern understandings of innovation in the arts. Eunsong co-founded and co-runs the arts forum contemtporary, a platform supported by the Andy Warhol Art Writers Grant Program, dedicated to featuring, interviewing, and archiving artists of color and publishing emerging perspectives in the arts.