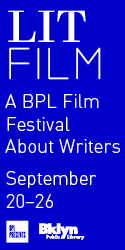 It was nearly winter, according to the sun and shadows and temperature's plummet, when the poor girl lost her job at a greenhouse for the misdemeanor of pocketing rare plants. Her excuses for her pathetic behavior are too pathetic to repeat.
With nothing to do with her now ample spare time, the poor unemployed thief pitied herself on the side of a hill. She wept and blubbered and wailed. Her rent was due and her landlord was mean. Her bones were chilly and her hair was wet. The days were dwindling down and she needed a winter jacket.
No one was there to hear her maudlin screams, except for a lonesome ram who lived in shadow on a hillside, strangely and alone. His horns curled the wrong way and he had never been sheared even once since he was a little ram lamb. Without routine shearing, this ram was woolier than any sheep and at least thrice as wide. He was born so shy that he sprinted away from the shepherdesses and ewes from the moment he learned to stand.
Ram flopped out of his hiding cave and drifted toward the girl like a grey storm cloud with a gentle face.
"Are you all right, Miss?"
"Peaches and cream, imbecile!" she snapped, "What does it look like? I've been sacked from my job, and I have no money, and it's getting cold, and I'm all alone!"
"You're not alone. Lay your troubled head on me."
The ram absorbed her abuse and offered tender care. He comforted her and let her snuggle his fleece, a pillow for her head. He soaked up tears and chilly autumn rains and warmed her goose-pimpled skin. Mollified by her new friend, she returned his affection with as much softness as she could muster. She cleaned the mossy muddy filth from his blanketing mass until he was fresh and glittering white.
He told her of his troubles and anxieties, too. She learned he had been alone since birth, uncomfortable, sheepish, and afraid. No one had ever returned his tenderness before; he trusted the trembling girl with her face nuzzled in his curly embrace.
The girl convinced the ram to allow her to give him a shave, promising his moods would improve and he would feel confident and new. She could sell the bags of fleece for him in town at a lofty price. They could build a cozy homestead on his mossy hill and continue to nurse each other well.
"I could make a coat of you, so you could warm me all the time." She stroked him on his chin and said, "Now wouldn't that be nice?"
The ram let the girl come at his wool with sharp pruning shears from her former horticultural career. Once she had shorn and coiffed her cloven hoofed companion, he admired his image in a reflective pool. She stroked the sheep and he lay back, feeling a host of newfound dreamy sensations.
With his eyes shut, he lolled ecstatic in the grass; the girl grabbed some of his fleece from the ground, and shoved it in the ram's open mouth. She stuffed fistful after fistful down his throat until his body stiffened.
Joanna Goldberg lives and writes in New York City.
Originally published in
Featuring interviews with LaToya Ruby Frazier and Fred Moten, Sergio De La Pava, Nina Hoss, Barbara Hammer, Joseph Keckler, Lydia Ourahmane, Kaneza Schaal, Hank Willis Thomas and Kambui Olujimi, and Summer Wheat.