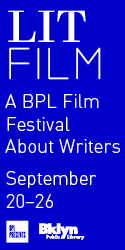 Luis Alberto Crespo sings to the earth from within a dazzling fault line. This wrenching apart is made possible by his intimacy with the mute solidity of stones, a hermetic ancestry, and the struggle to reveal a sheltered and concealed poetic realm. Crespo opens himself to the world just as he commences a struggle that will tear him apart: "Only that which casts its shadow on us makes its sweat. / That crack above us / with detachment in its gaze" is an attempt to locate truth in form, in the very body of the poem, and thus restore validity, to those places and spaces that conjure and redeem it.
Bound to his landscape as the saddle is to the horse's back, Crespo cannot help but cast his shadow over us. He names and delineates what we sometime see and sometimes do not, but always intuit from the brief and almost invisible line that, exposed to the flash of brevity and the force of his bedazzlement, we call the edge. His intimate relationship with nature owes a debt to Castilian literature, and the hard, stony region that inspired Machado and so many other. And like Castile, the coordinates of Crespo's landscape lead us to breathe in the force of arid geograpies—whether Arizona, or the rocky islands of the Aegean—so that we may glimpse their truth and beauty through the superimposition of language, of rhythm that is ultimately purified in every word, every thing, every light and every shadow.
To name the earth is to save it. and therefore Crespo centers his universe on a symbolic inventory of natural goods: mountain and jungle, desert and plain. This geography, constellated by images and fortuitous encounters with the reality of open space, sky, air and earth, becomes a poetical universe. The distance between the poet and the land that he walks upon, sees, smells and touches, is bridged to make way for a palpable transparency. Always traveling along boundaries, Crespo's poems slip between one reality and another, between life and death, thirst and drought, word and silence.
—Matilde Daviu
What bird is this?

What is its flight?

Which of the two
Is the other, who flees?

He of the gap on the page?
He of the bullet in the temple?

—from Resolana (Sun glare), Monte Avila Editores, 1980
Only what casts its shadow on us makes us sweat

This crack above us
with detachment in its gaze

And the suns glare, as if we were thinking
in a curve

And the harshness of what is lost
when in a dream we rush
to watch ourselves disappear

—from Resolana
Otra
Like a mountain
the great storm cloud on the roof

Old rain

The whole house on the hill
with its risen waters, its milk

We, its animal
Licking it.
—from Costumbre de sequía (Habit of drought), Monte Avila Editores, 1977
I Learned to Bow
to insult
to be empty
amid plenitude
I put everything out
closed everything up
And became interior
with forgetting
—from Ninguno como la espina (None like the thorn), Ediciones Poesía, 2000
Seven
In my country
the stones are more sensitive than life

Death feels for us

You tell me
showing me a fistful of red thread
in your mouth
and the grain of lead that makes you sigh

The immensity makes the spine shiver

Oh my love, you who dwell in the air,
care for my dark heart
—from Mediodía o nunca (Noon or never), Tierra de Gracia Editores, 1989
Translated from the Spanish by Esther Allen.
Esther Allen's most recent translations include parts of the Selected Non-Fictions of Jorge Luis Borges (Viking, 1999), the novel Dark Back of Time by Javier Marías (New Directions, 2001), and the memoir The Tale of the Rose by Consuelo de Saint-Exupery (Random House. 2001).
Luis Alberta Crespo was born in Carora, Venezuela in 1941. He has published over 14 volumes of poetry, most recently Sentimentales (Sentimental men), 1990; Como una orilla (Like an edge), 1991; Más afuera (Farther out), 1993; Duro (Hard). 1995; Solamente (Only), 1996; and Ninguno como Ia espina (None like the thorn), 2000. He has served as literary director of El Nacional, and was the editor of IMAGEN, a magazine devoted to literature and the arts. He is currently general director of Casa de Las Letras, a cultural center for the promotion of literature and art.
Originally published in
Featuring interviews with Roberto Bolaño, Laura Restrepo, Miguel Leon-Portilla, Nancy Morejon, Graciela Sacco, Tunga, and Los Carpinteros.