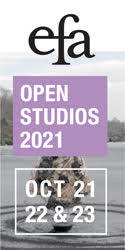 The Death of Narcissus

Narcissus did not drown.
He crashed against the stone of his laughter,
splintered his face, wrecked
his soul, his belly, his gestures,
fractured his glance and his ribs.
In their place all that is left is a cold
scattering of material.
Narcissus, I must say, was not a face.
He was the reflection of love,
he had neither body nor color,
he could not stand up.
When he drowned the fish ate his sex as they did Shelley's,
when his cock drowned they put it in their mouths as they
     did with Jorge Cuesta's.
Because Narcissus shattered inside and could no longer bear
     that image,
because what remains of him has turned to mud,
bloated and useless.
The Rescuing of Narcissus
Among the stiff algae and the irises
falls the heavy bundle of Narcissus;
fate pushed him deep into himself till he drowned
(oneself a mental potter's wheel of anguish).
What then awaits those still lukewarm
but useless scraps of offal in the slime?
Deaf oblivion rules this scenario:
nothing more foolish than dying of hysteria.
But the stagnant water of this story
swirls, becomes muddled and stirred;
is it the quick fish who circle,
eager and anxious, round this pool?
They are not fishes, those two shapes,
they are two women who in the water play,
one very pale, the other dark skinned:
prying, green and black eyes.
What is happening? This is a betrayal of the story!
This is Narcissus, not Faust! Why cry?
Why are those two ladies laughing?
No fear of God, ah, shameless sinners!
One kisses him and the other strips off his clothes,
This one watches while that one yokes herself to him.
It cannot be, good Lord, just look, they're pleasuring!
The water's gone murky, now you can't see a thing.
But now water enters the ear, the lipped shell
of longing taut, and laves with scents
all that lingers in the kisses,
light and slippery, wet with fingers.
The sea offers the fruits, fresh and fickle,
of oysters as a decanting, they cling
with their lustful odor, briny and giddy
and biting, he bites them, and in them he seethes.
One of them talks to him and the other only watches,
both of them harass him, both of them corner him.
They are not mothers nor are they harpies,
they are two women and they are jellyfish.
Bathed in sweat the body of one excites
that which in the other lights up saliva
and drenched till they can laugh no more, they sate
the dazed one gazing at himself.
In memory of love the bodies toss
around, each urges on and cheers the other,
and in that shuddering of the soul to which they surrender
flows the white light that quietens all three.
Four Birds
These four scribbles, torpid and porcine, flop down,
shadows of thin wash against sea and gray sky,
Prussian guards in uniform.
Bending over,
with that spike on the helmet's point,
sluggish and squat,
aimlessly veering at no given signal, sly,
higgledy-piggledy, doubly obstructive.
Awkward in the hand of God,
they collide with each other;
trusting their fellows, they're Rigolettos,
stunned and erupting in confident laughter.
At times, a gust buffets them sideways, startling them,
and their small wings whir, get into a flap,
cross-patches,
grazing each other in tit for tat.
Crests erect, cackling
their ruffled dignity,
their stiff, rust-colored wings,
myriads in a plump display,
dropping then folding curtsy after curtsy.
Foolish poets, pompous and fat.
Lazy at heart
they try out a stiff rocking,
coo to the tango of other behavior.
Live and let live, I tell myself, and noblesse oblige.
Coda
The truth is, this game
of morals
is not about serpents
and not about stairs.
Is it love?
Is it manners?
It is words
and rejoicing!
But we only we feel our way through life:
red crayfish soaking in estuaries.
The Jeweler's Craft
Step by step, little by little,
he gathers his dung, the scarab beetle.
Noises he'll make, and paw the air,
a trick well known to the conjurer.
Over lime and dusty ground
with feet together he tries to plough.
Nothing there is that can't be used,
straw, spent matches, salt and lust.
Finally, like beaten gold,
he hammers and lifts high this rich brown globe.
Translated from the Spanish by Anna Crowe.
Pedro Serrano is a Mexican poet, critic, and translator who teaches at Georgetown in Washington, DC. His books of poems are El miedo (1986), Ignorancia (1994), Tres poemas (2000), Turba (2005), Desplazamientos (2006), and Nueces (2009). His translations include the anthology of British poetry La generación del cordero (The Lamb Generation), a volume of Matthew Sweeney's poetry, and Shakespeare's King John. He is the editor of the online poetry journal Periódico de Poesía.
Originally published in
Featuring interviews with Miguel Gutierrez and Ishmael Houston-Jones, Haim Steinbach, Carolyn Cantor and Amy Herzog, Ben Chasny and Sir Richard Bishop, Kurt Andersen and Susanna Moore, Edith Grossman and Jaime Manrique, Lucy Raven, and Josiah McElheny.