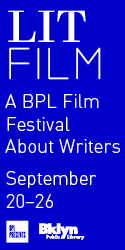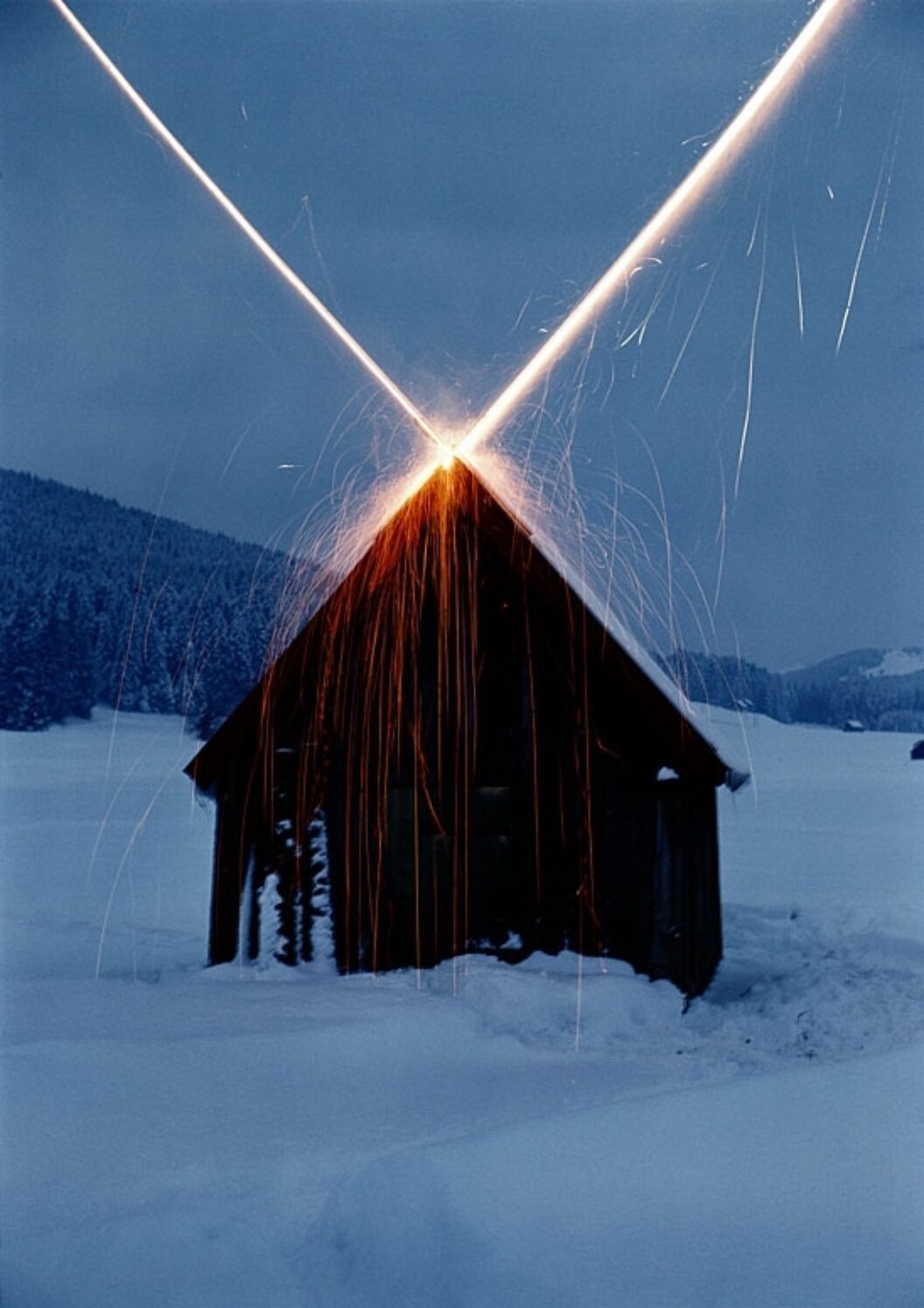 Sears Modern Home

Don't touch the river. And here you are with seaweed between your teeth. Beak marks pock your neck, silt pulls down your pockets like gold. Two little girls are sitting on the front steps of a broken-down tow-flat watching you go by, their absolute stillness and the Sears Modern Home blue sky beyond giving them a deadpan look. Well, more deadpan than the chandelier-crashing, chest-beating, picture-frames-pushed-off-the-piano-top, ghosts-wailing-behind-the-wallpaper, walk-the-plank scene you are surely moving toward. No point in trying to tell her the real story, she wouldn't believe you, and anyway, you don't remember it. You'll be alive tomorrow. You're just waiting for the conveyance that will take you there.
Third Shift
Stacking tables and chairs in the stockroom, I'm too small to be alive in a world with such big rooms, boss, and I'm afraid of what its rugged unscrubbed floors will do to the soles of my boots. There are creatures living in the rafters we are several fathoms below. I first heard them early yesterday, squawking inconsolable, they could be dead by now. That their super-embroidered pain-thoughts will push through the roof to God is my wish, I would give up a night of sleep that He may know the timbre of their woe. Another wish, boss, if it be His will—this one I will address directly to yesterday an to every escalating second up to now: may the "yes" be excised from your bones, you anti-canticles, you winds blowing no: I quit.
A Capella
Oh Lord, won't you buy me a Mercedes Benz? - Janis Joplin
He is a big fluffy guy in the sky. He could put all the emails in your inbox that would make you happy, all at once, if it were His will. The gracious, the thankful sit at the table bowing their heads in beautiful surrender, no anger, no regret. They have suffered, have suffered terribly, have looked into the eyes that for an unknown number of unknown reasons will not respond. He could bring the car around. O He could do it, but He hasn't yet.
Every Ship Is A Romantic Object, Except That We Sail In. Embark, and the Romance Quits Our Vessel, and Hangs on Every Sail in the Horizon.
Busy horizon—
On this open open sea—
How many times I've fallen for—
My private business—
And I sailed alongside you still—
Disembark—
Tap another vessel—
Gaze out our scuttles—
Lipstick in your eyes—
Please—Don't—
Peg the ship—Me—
Works of fiction
scattered on the windowsill, spines cracked but unread, the kitchen archeological, complex with layers of spatters, the macaroni fused to the bottom of the pot more likely to be set on fire than scrubbed away, this was a begging-arrangement: Please, please. A few years of reruns, but eventually time turned over. Despite the absolute lack of knocks at the door, phone calls, or meaningful encounters, a new era, perhaps undeserved, seems, in retrospect, to have arrived after a while, most noticeable in the ineffably altered inner climate. Now you smile. I'm well, thank you.
Lucy Biederman is the author of three chapbooks, including The Hardest Part Is Done (Grey Book Press, 2013). Her fiction, poetry, and criticism have appeared in The Collagist, Denver Quarterly, The Literary Review, Sink Review, and others. Visit her website here.