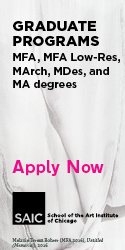 Day One
Yesterday it rained in the future.
Water soaked my embarrassments.
My sleepwear.
My set of dishes.
I sail on the flood's rise to the image of a cork.
My canoe is light as a stamp.
These waters have no other edge.
From here I only glimpse the border of the sky.
(Might a vulture have his eye on me?)
I am lined up with the cup of the leaves.
Fish eat caranda fruits in the stands of palm trees.
 

Visit

In the cell of Pedro Norato, twenty three years in seclusion,
death naps with its legs open …
Between the prison bars it weeds its way in.
It has the blighted sleep of thighs.
Norato told me he found a woman inside a pot and then drank her.
It is without love we find ourselves with God, he told me.
The world is not perfect like a horse, he said.
In clocks, he sees trills of water.
He beats a salute for the flies.
I return home by the gutters.
The Rock

Being a rock
I have the pleasure of lying on the ground.
I only deprive lizards and butterflies.
Certain shells take shelter in me.
Mosses grow from my interstices.
Birds use me to sharpen their beaks.
Sometimes a heron occupies me all day.
I feel praised.
There are other privileges to being a rock:
a—I irritate the silence of insects,
b—I am the beat of moonlight in solitude,
c—In the mornings I bathe in dew.
d—And the sun compliments me first.

 
Day Three

The moon makes silence for the birds,
—I hear the scandal!
A red perfume thought me into being.
(Do I contaminate the twilight?)
These empty considerations restrict me more.
Some pieces of me are already in exile.

* * *

(Is it good sense that increases absurdities?)
At night I drink water from a packed lunch.
I use wind for self-maintenance.
I uneat without opulence.
Excuse my delicacy.

 
The Illness

I never lived far from my country.
However I suffer from farness.
In my childhood my mother had the illness.
She was the one who gave it to me.
Later my father went to work at a place
that gave this illness to people.
It was a place without a name or neighbors.
People said it was the nail on the toe at the end of the world.
We grew up without any other houses nearby.
A place that offered only birds, trees, a river and its fish.
There were unbridled horses in the scrub grass,
their backs covered with butterflies.
The rest was only distance.
Distance was an empty thing we carried in the eye,
what my father called exile.
Translated from the Portuguese by Idra Novey.
Idra Novey's poetry appears or is forthcoming in Slate, Paris Review, and Ploughshares. In 2005, a chapbook of her poems was selected for the Poetry Society of America Chapbook Fellowship. She received a PEN Translation Fund Award for her translations of Brazilian poet Paulo Henriques Britto; The Clean Shirt of It, a book of Britto's poems in her translation, was published in the Lannan Translations Series from BOA Editions this year.



Manoel de Barros is one of Brazil's most enduring and inventive twentieth-century poets. The author of 20 collections of poetry, Barros has received numerous honors, including Brazil's highest award for poetry, the Jabuti Prize, in both 1990 and 2002. His other awards include the 1990 Paulista Association of Art Critics Poetry Prize, the Nestlé Poetry Prize in 1997 and again in 2006, and the Ministry of Culture's Cecília Meireles Prize in 1998. In 1989, the Brazilian filmmaker Joel Pizzini made a movie about Barros's unusual life as a poet and ranch owner in the Pantanal, a remote swamp region in the interior of Brazil.
Originally published in
Featuring interviews with the Campana Brothers, Cao Guimaraes and Marila Dardot, Ernesto Neto, OsGemeos, Bernardo Carvalho, Francisco Alvim, Lygia Fagundes Telles and Manuel Alegre, Karim Ainouz, Arnaldo Antunes, and Paulo Mendes Da Rocha.