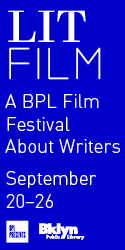 Let me tell you that in Nicaragua we learned how to load and unload a rifle, how to put it together, how to take it apart, through songs. And we began to learn how to organize ourselves through theater. And we learned how to fight in the trenches. And the revolutionary poems we sang were now written on the walls by anonymous hands as an expression of the last part of our struggle against Somoza.
My Friends the Street Noises
I have new friends that can not be postponed. A blackbird that sings mornings, a flag floating over the door across the way, a woman quickening her step. That boy's eyes make me remember the shimmer of the rainbow in the mirror of the pond. His feet in pure slime. The market open to the morning, to life. A bag that tires the back out. A slogan on the wall. I feel the letters incising my womb. They are the friends of today. They are trying out the setting up exercises of the dawn.  
When your eyes go to bed worn out
When your eyes go to bed worn out
with so much unending waiting
when the smile once more comes back to us
and vital still between us
by that time
over there beyond the old oak tree
in that street which my dreams keep watch over today
together we will remember
we will talk of the smell of weariness
we will retell each other the war.
Tomorrow We Will Begin
Tomorrow we will begin
to bring together bits of heart
small hands, filigree, playing cards
music boxes
tomorrow
when the sun scares us
stripped naked we will begin
getting rid of these ruins.
Each Letter Will Be Well Drawn
For days I've been trailed
by a sense of guilt
and the delirium of sirens in the night
hidden patrols in the doorway
the hounded night you might call it
and words don't come forth
a single drop refuses to be a poem
as anyone knows
but the point is they're in the hands (the poems)
and I carry them brimming
these days poets write in the air
they raise them good & high hands up
or behind the jail cage
where poetry also is
then let no one ask me now
if I write or do not write
my poems won't be able to bind themselves
I don't belong in anthologies
each letter will be well drawn
over the open eyes of my people
Requiem in Vita Pro Nobis
I was looking at the graves
that run in among our houses
with their strange garment of mildew and wood
one by one the crosses
keep extending themselves into important silences
like the voice that fades out at the end of a poem
deep crevices of earth or dry flowers.
Plants grow over today's bodies
heads of hair that now are bedded down filthy
under the wind's caresses
scraggly trees in silent prayer
continue flooding with row on row of names
I want to tear down a tender green cross
with a cloak of fallen leaves
Over a newly dug hole a boy scatters seeds
a man passes by whistling
I make footprint holes and explore
in this sun and in this afternoon
with a cross upon my back.
Translated from the Spanish by Janet Brof. She co-edited Doors and Mirrors: An Anthology of Spanish American Fiction and Poetry, 1920–1970, Viking, 1973. Other translations and her own poems have appeared in Mundus Artium, Literary Review, Poets On, Negative Capability, Stone Country, etc.
Rosario Murillo is a well-known Nicaraguan poet. She is also a Secretary General of the Sandinista Cultural Workers and Director of Ventana Barricada Cultural, the cultural weekly newspaper of the FSLN.
Originally published in
Nicolas Echevarria, Pam Yates, art by James Nares and Tom Otterness, writing by Daisy Zamora, Kathy Acker, Glenn O'Brien, and more.