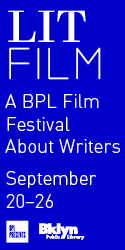 White People

Two huts on the tundra,
one inhabited by well-scrubbed boy scouts,
the other by drunkards trying to get clean
in a lonely place, on the frontier where reason
disappears nothing but guns and oil and
the slaughter of wild animals fueled by alcohol.
Governed by that Lenscrafter lady
who savages the language daily
and thinks that hunting wolves
from helicopters is a sport and a pastime
and not the rabid ugliness of Americans at their worst.
Otherwise decent Americans, give them
the benefit of great doubt,
they only ate what they could kill
and froze the rest, but when
they stand before the Maker
and he points to the mile-high pile of pelts
there will be no excuses they will be upside down
in caca and cloaca for a hundred years
just for starters, before the wolves arrive
and begin to tear off flesh in endless strips.
According to Dante, it really hurts
and it never stops.
Golden years
This tattoo on my upper arm reads blade piercing sky
according to Wing Tseng, my Chinese doctor,
the characters identical but the sense or order
reversed from what I assumed it meant
thirty years ago maybe it was always
Chinese calligraphy not Japanese
as I thought kneeling on Ruth's
couch with a skinful of drink,
sense and order reversed,
my muscled arm revealed
as she needled in the ink.

"Morning Brings …"
Morning brings mail from a boy in jail
who wants to write a book, well me too Buggi,
and that's what gives me boils on my ass perhaps,
writhing like Ronald Firbank in purple trousers
when Lady Ottoline came to visit
and found him ill-equipped to deal with the real.
He burned the pants in the fireplace, same
violet shade as the wallpaper in Oscar Wilde's room
in Paris, where the genius lived in sad disgrace
a few years then died of slow-motion heartbreak,
bitter tears watering silk pillows.
Bosie only showed for the funeral in the rain.
The water tower on Franklin Street has turned to gold
ready to ascend into the morning beyond the new
buildings edging upward from the parking lot
to block my view of the sky.
I kissed the first thing the sun touched
and launched a prayer into the empyrean
even though I didn't know what empyrean meant,
assumed it to be the blue beyond the blue,
the kind of space Chuck Yeager invaded
in his rocket plane blitzing through California skies,
escorted by the small brown desert gods,
breathing in the crackling nitrous air
charged with particles of deep space,
closer to the mystery on that high plateau,
where healing waters pour from the earth,
a good place to lie down and consider the empyrean
while soaking in lithium springs, Apache spirits hovering.
Oscar should have gone to California instead
of gloomy Paris, though Paris didn't look so bad
last time I looked, civilized boulevards,
steely Tower rising by the plain
Cendrars's ghost scribbling one-handed in Montmartre
morning pavements gleaming beneath the hose
air infused with the fragrance of fresh bread.
Gossip
In Billy's studio the colors hum like tops,
Ricky posing in a monkish cap
with a golden boy beside him,
glossy and obedient as a Labrador,
a gorgeous portrait of Klaus not looking
at all as if he was stoned on reefer,
reclining in a club chair like a prosperous intellectual
soft lamplight falling on expensive tweed and golden
glasses perfectly rendered by a delicate brush.
We drank fine coffee and ate pastries from Grandaisy,
exchanged deep gossip, who and what we liked or didn't,
dismissed my absurd resentment of the painter B.,
just spied in the street cautiously parking
a brand new Range Rover as pale green as his early work.
The shiny vehicle enraged me momentarily
as I prepared to perform more monetary
somersaults at a bank on the upper Bowery,
that ancient avenue transformed,
plump with wealth and galleries and art
museums and monster lofts with southern views,
imported floors of black-market rainforest wood,
fridges large enough to freeze a corpse,
all these shiny consumer goods unnecessary
but like B.'s Rover, so desirable, as Wolford
stockings and Louboutin shoes might be
to other men. And women. And daughters.
We laughed again and left it at that.
Say It Loud
Call on Ovid call on Kimbrough
summon here to testify all
the musicians and the scriveners
who fed the beauty and
the blues that have traversed
my loneliness like spears through silk
rotten years when I slept standing up
carried my grief on my sleeve and
wept like a cannon dispersing a crowd.
This issue of First Proof is sponsored in part by the Bertha and Isaac Liberman Foundation.

British writer and performer Max Blagg has lived in New York since 1971. His work has appeared in numerous publications, including Shiny, Interview, The Village Voice, Night, Verbal Abuse, Open City, and Aperture. With Glenn O'Brien he was coeditor of Bald Ego, a magazine of art and literature. Recent publications include Don't Look Back, a collaboration with Jack Pierson, and What A Man Should Know (with illustrations by Hugo Guinness). An autobiographical book of stories, Ticket Out, and a collection of poems, What Love Sees in the Distance, are forthcoming.
Originally published in
Featuring interviews with Guy Ben-Ner, T.J Wilcox and Anne Collier, Sam Lipsyte and Christopher Sorrentino, Carlos Reygadas, Patricia Clarkson and Howard Altmann, David Sylvian and Keith Rowe, Edgar Arceneaux and Charles Gaines and Rick Lowe, Charles Bernstein.