Winner of BOMB's 2016 Poetry Contest, selected by Bhanu Kapil.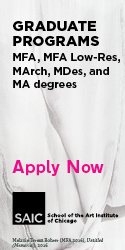 These days, I am less interested in the sentence that is flooded with light than I am in the part of one that lets us know, as we read, what it is to experience otherness and strangeness. That is precisely what happened when I came across the poems of Marwa Helal. Displacement, trauma, and the desire for cultural and institutional revenge happen simultaneously in these poems. Helal has given us poems that speak, obey something beyond the page, and scream. In these visceral and deeply political poems, she is dreaming a radical modernity, marking the raw bits of love, community, and loss when and as they come. Sometimes, Helal suggests, the archive is "an alibi," and in the writing of it, the writer becomes a beast, the person who is never "coming back."
—Bhanu Kapil
poem that wrote me into beast in order to be read
samira and aziza nabila awatef and 3adaal isis and ma'at yes ma'at of the 42 laws and ideals we used to live by you of white feather and commandment who made us taught us of stars and named them named us made nout and systems of irrigation nile delta source inventors of mead and kohl for drawing of lapis and woven cloth and harp sinai berber pen and paper we were winged creatures werent we tell me because i still dream of flight sometimes i trumpet waiting to be sound i who have made earrings of arrow reporting now to you of the mythical creatures i dismantled in order to become the one writing words you are reading tarsal by metatarsal i disjointed false to be true sometimes i am cell with eyes made up of five strand DNA quintuple helix amoeba bond i would claim you as my ancestors thrice but once is honor i am trying to be worthy live to have learned so much that god made arab to know what it is to be both black and jew to be arab is to beast in order to be read like scripture etched calligraphy wooden metal i ask you to marvel at poetry they tried to make us forget in guantánamo and all unnamed time will ask us of this time come back again and again while we were out the world has become image we made in our own image and this is what we hunt now ive caught my reflection between incisors i beast of no nation who want only to be read excuse me        now    it is time    to be fed
airbags opening during the crash,
a life saved;
DJ armed with two milk canisters,
when the three of us were still friends;
my mother's birthmark next to mine,
both on the same spot above our right knees,
hers brown on white,
mine white on brown,
proof: i am negative of her image;
flames moving upwards from the charcoal,
singeing my eyebrows and eyelashes;
flames that lit nashwa's soft sweater,
we were playing with sparklers in bideen;
flames in a trash bin, a homeless man,
winter in mansurah;
train light reflecting on rails when it is still arriving;
train light reflecting on walls when it is still arriving;
my mother when she was younger than me;
my father when he was younger than me;
my youngest brother's hand reaching out of the bathroom door,
open and waiting for a towel;
the Green Day CD my father threw out the window,
lying on the side of US131;
my grandmother tucked in for her afternoon nap,
the light in her window,
the light the day i left;
mezo's big toe,
before i left;
all the dawns i slept through,
before i left;
my own face,
looking back at his,
before i left;
your face,
the one
reading this.
freewrite for an audience on bolaño, on cortázar (or reading project iii)
an alibi, an archive:
this whole reading project has been an excellent accident. i never meant to read cortázar's hopscotch in this way, with this depth or intensity. but i had left my job and my mind had some extra space as i opened hopscotch that day in the park. yes, i left my job. one day i decided i was never coming back. my heart decided for me. after some palpitations and yet another bizarre and false conversation with my boss i decided i was done. on some gone girl shit. but back to the reading, it was bolaño i had my eye on, originally. he was the one who was supposed to help me write these cubicle poems. his way with absurdity was the cure to my maladies. he was the one who wrote for the ghosts, the one who was/is (depending on whether you believe a writer lives in her writing) is/was moody as i am. writers like us, we have no plot. but then there was cortázar telling me the same story over and over again like i had been living the same day over and over again in that cube. the grey padding of the walls absorbing all my intellectual potential all my unrealized dreams. and here i am, by lottery, with you: we ended up here. first there was the lottery of birth and then i came to this country as an immigrant by green card lottery. these motherfuckers have a green card lottery while refugee babies wash up drowned at sea. but that's my next project. consider this part of my archive. when simone said to be mindful of our archives something in me resisted the idea. an archive felt like a performance, like i was supposed to be performing the act of writing instead of living it, being it. but i get it now. some things have happened to me recently that make me want to treat the archive as an alibi. see, ive seen the future, the future needs women's archives more than anything else. when they cull us, they will see it was never a man's world at all. so peace to cortázar, peace to bolaño, ive gone so far in the future im lightyears away looking back at all of us, all of the things we wanted but couldnt have. youre stars now. im a planet. they call me mars. and there is life here.
people arrive at cubicles in a rage.
at day's end, they
punch bags
hanging from the ceiling,
fight their reflections in the mirror,
sprint on padded treadmills,
while a cop sleeps outside in a car—
its engine running.
about what
your pity did for me,
click here >>
Marwa Helal's poetry has appeared in Apogee, Day One, The Offing, and The Recluse. Her essays and journalism have been published in Poets & Writers, the American Book Review, Entropy, Egypt Today, Sukoon, and elsewhere. She is a Cave Canem fellow, a mentor in the New York Foundation for the Arts Immigrant Artist Program, a VONA alum, and she received her MFA in creative writing from The New School.
Bhanu Kapil is a poet of Punjabi descent who emigrated to the US in the 1990s from the UK. She is the author of five books, most recently Ban en Banlieue (Nightboat Books, 2015).
Originally published in
Featuring interviews with Sarah Oppenheimer, Mel Chin, Marina Rosenfeld, Okwui Okpokwasili, Laia Jufresa, Nell Zink, Jen Bervin, and Dianna Frid.