Fire and Smoke: Pink Siifu Interviewed by Branden W. Joseph
New music, videos, and visuals from the multidisciplinary artist.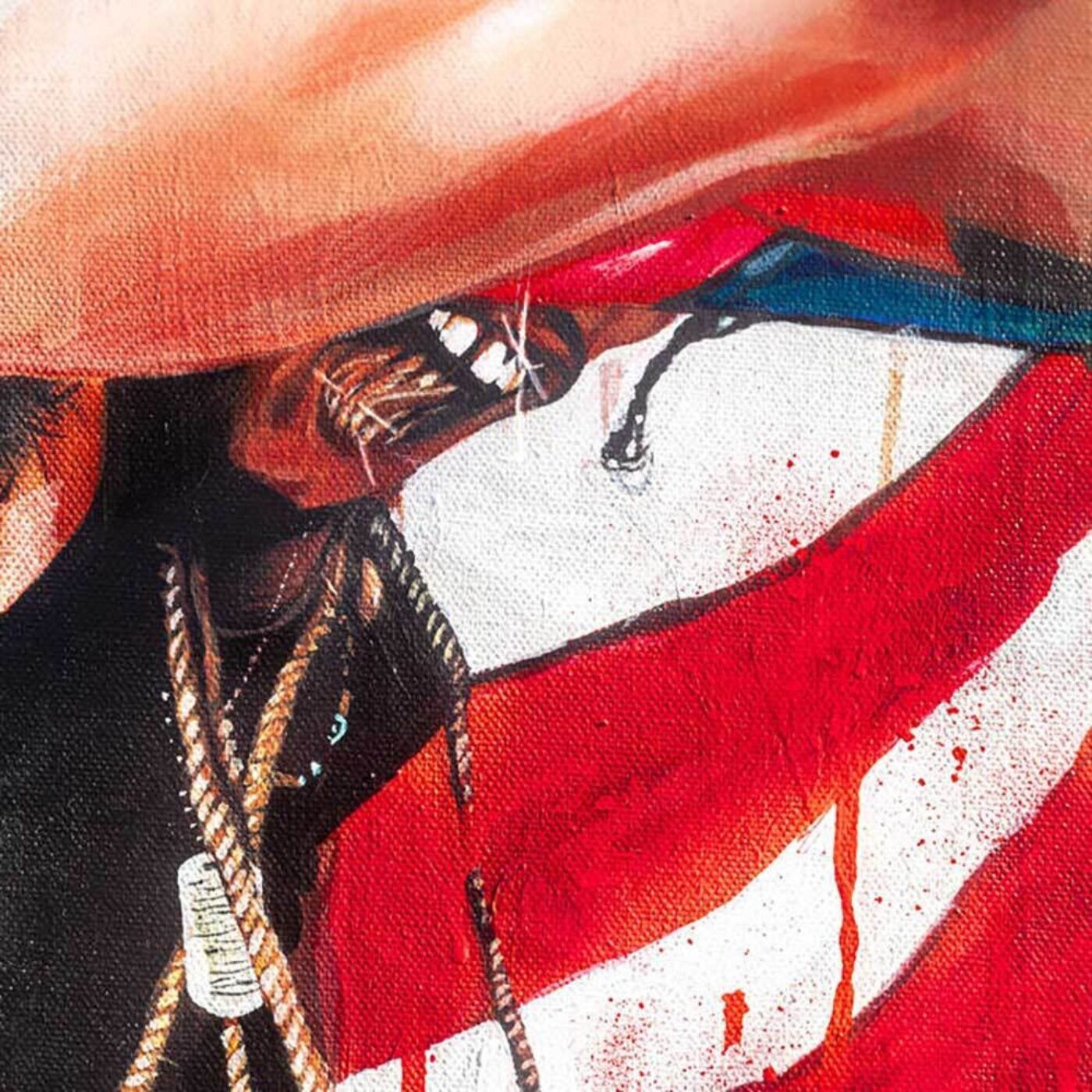 In April 2020, Pink Siifu (aka Livingston Matthews, who also produces under the moniker iiye) released the critically acclaimed rap/punk/free jazz/industrial album NEGRO, which profoundly communicated the anger of an African American community beset by police violence a month before the murder of George Floyd lit the streets on fire. In April 2021, he revisited the project with NEGRO DELUXE, which doubled the length of the original. Matthews, who is no stranger to the visual arts (he appeared on Rashid Johnson's Stage installation at PS1 in 2020), always envisioned NEGRO as a multimedia endeavor, encompassing the negro.life website developed with Brooklyn-based designers Ain't Wet, the short film Nation Tyme! and accompanying posters, and a longer "documentary" on which he's been working this past spring. A meeting at a semi-clandestine concert in Hoboken earlier this year—featuring Pink Siifu alongside Fly Anakin (with whom he has collaborated on the albums Flysiifu's and $mokebreak) and Big Kahuna OG—led to a wide-ranging conversation, the following excerpts of which focus on the audiovisual nature of the ever-evolving Pink Siifu oeuvre.
—Branden W. Joseph
Branden W. Joseph How would you characterize NEGRO DELUXE in relation to the original album?
Pink Siifu I said this before, but after we were done mastering and mixing, Zeroh was like, "Yo, NEGRO is like fire, and NEGRO DELUXE is like smoke." So I would characterize NEGRO DELUXE as, like, after you're angry, after you've punched a wall, after you beat somebody up, whatever, how do I channel that into something else? How do I just let it go? I feel like NEGRO DELUXE is that, for real, in a nutshell. It's like the chaos calmed down, after all the fire's gone and the smoke is in the air.
BWJ The "punk" cuts on NEGRO are impressively lo-fi. Why subsume the vocals so deep into the mix?
PS I feel like that's how a demo sounds. I never heard a Bad Brains demo, but I'm pretty sure it would sound like that. I remember when Kid Cudi dropped Speedin' Bullet 2 Heaven, and he had a punk track on that album. That shit's so fire, but it's like a demo. I feel like it brings more aggression out, more grunge and shit. It sounds like it's not supposed to be played, or it was found under the dirt, old as shit. I feel like with both albums, NEGRO and NEGRO DELUXE … it's appreciated now, but it's really going to do its thing in ten, twenty years. I feel like the punk rock kids, or the aggression kids, or whatever-the-fuck-type kids that find that and listen to it, it's like there ain't no time stamp on it. Because it's all grungy, you can't really nail a time when it was made. I wanted to make something that was timeless, and I feel like the more shit sounds fucked up, the more timeless it sounds.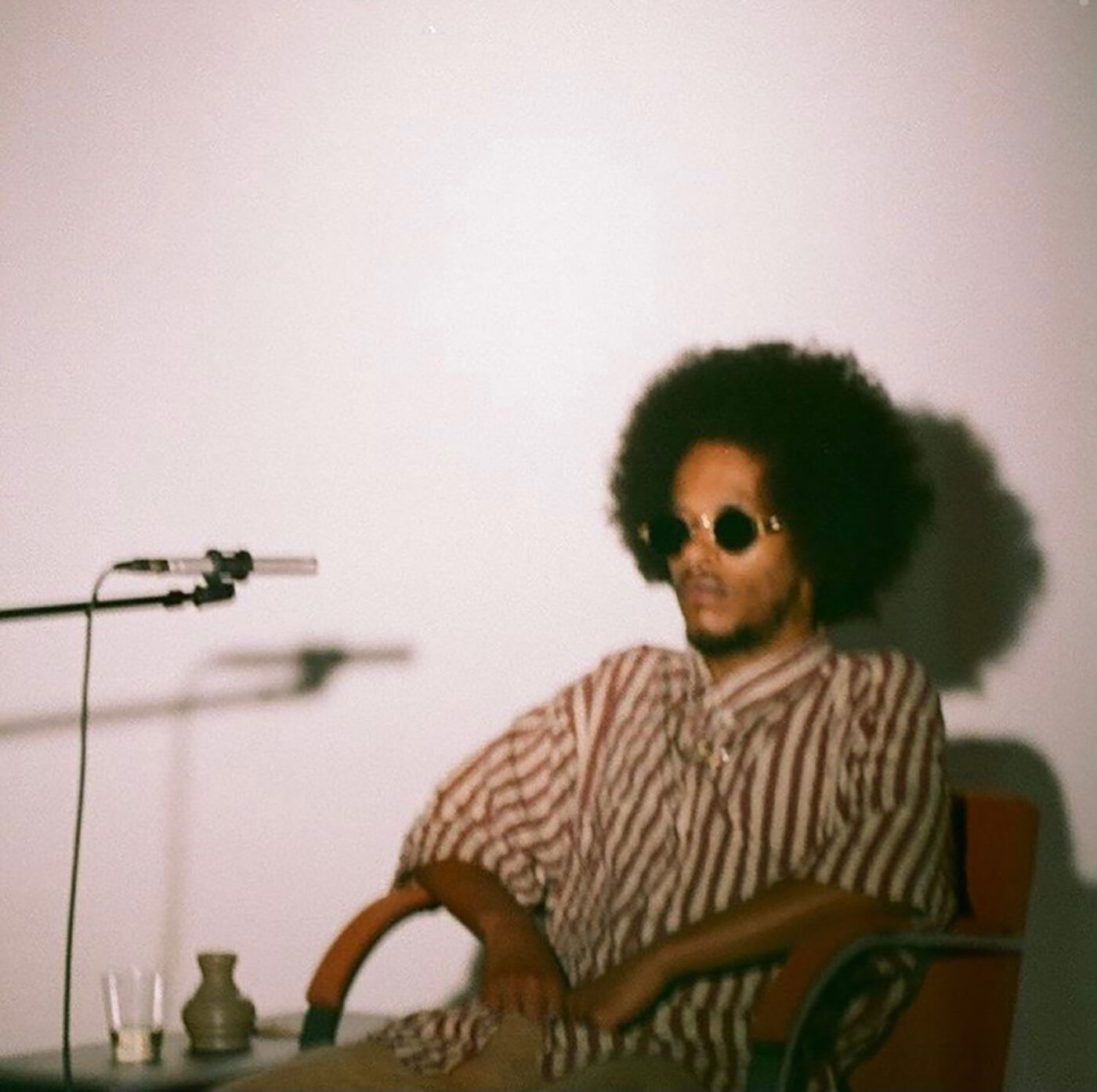 BWJ How did your short film Nation Tyme! come about?
PS If I would have had the budget, I would have done a whole film. With Nation Tyme!, I wanted to do a PSA, like speak on it, but then I'd seen Spike Lee's A Huey P. Newton Story starring Roger Smith. He's playing Newton as a one-man show, like a play: on the stage, smokin' cigs, just talkin' his shit. I'm really into theater, so I was like, "That'd be fire if I did something like that." I just wanted to do a one-man show and something that highlighted my poetry. I wanted it to look old, too. That's why we got the film grain. I wanted it to look, again, like you can't really put a time stamp on it.
BWJ I wanted to ask about the temporal shifting in the film. The poem is contemporary, but you look distinctly 1960s.
PS I definitely wanted it to be me, but if you watch the Huey P. Newton shit … I wasn't trying to act like that, but I was kind of trying to have that characterization. I wanted to embody that time period when Black leaders had so much on their heads that their whole body was glitchin'. You feel me? I wanted to embody that as much as I could, but everything I was saying was from the heart, so I wanted to not get lost in the characterization that much, just, like, translate it in a way that everyone could understand.
BWJ Can you describe how the different film sections—the poem, the Amiri Baraka footage, the music—play off one another?
PS The whole piece is inspired by Amiri Baraka's album It's Nation Time. That fucked me up when I heard it. And I was really inspired by Sun Ra's book of poems This Planet Is Doomed, foreworded by Baraka. I feel like Baraka just needs a lot more shine, so I wanted to dedicate it to him. Every part connects. The poetry connects to "Nation Tyme," from NEGRO, which is inspired by Baraka, and then the last part is "NATION TYME PSA" from NEGRO DELUXE. The last track, I just feel like that's the time we're in. That's why it's called "NATION TYME PSA." It's like a "p.s.," but it's also a public service announcement, because it's about addressing the public, addressing the homies about how everything feels with my people.
BWJ It seems like the time shift in Nation Tyme! does that, too, connects back to the struggle in the 1960s, then pitches forward to the struggle now.
PS Same shit, same shit, same shit … really talking about the same shit.
BWJ The track "run pig run" on NEGRO comes from the Black Panther Coloring Book, a bad imitation of Emory Douglas's art fabricated by the FBI in 1968 to make the Panthers seem more violent and turn people against them. Your citation of that, which has so many layers to it, seems very intentional.
PS For sure. When I first saw it, I was like, "This is crazy," but that shit stuck. I was outside for one of the protests and they were like, "Why y'all got on riot gear? Ain't no riot here!" And I was like, yo, that sounds like "run pig run." It was like, damn, the FBI made this to make them into the bad guys, but we're still saying this as, not even a unit, but as a people. "Run pig run!" "We don't need no pigs!" "Defund the police!" We're saying that now! That's why I didn't do a lot of punk videos. I was working on a video for "run pig run," and we were going to shoot in the streets, but then I was like, "The world don't need this." I didn't want to capitalize off of that. I was like, it's here. I got the music; it's here. Outside, that's the video. I felt the need to do Nation Tyme!. I felt the need to do other type moments in that album other than the angry ones, because we were already angry as fuck.
BWJ Black activism and Afrofuturism: those two strands intersect in Birmingham, Alabama, which is your birthplace, Sun Ra's birthplace, and where your grandmother was involved in the civil rights movement. How do you think about those connections?
PS When I think about real family, it's only Birmingham. It's the only example I've got of real family moments, like funerals, reunions, funerals being reunions. I remember my birthday, my grandma sent me hella photos and Black history shit, 'cause she was like, "I want you to know where you come from." My auntie Frieda, God bless the dead, was fully on Black expression and art. That's Birmingham, for real, because it runs deep with the civil rights and the forward thinking of Black folks, so I feel that it's just embedded in me. Starting with ensley, I've been intentionally putting that in my music. I was in Ensley when I thought of ensley, so I made that the name. You do something for the crib, and then NEGRO is something for my people.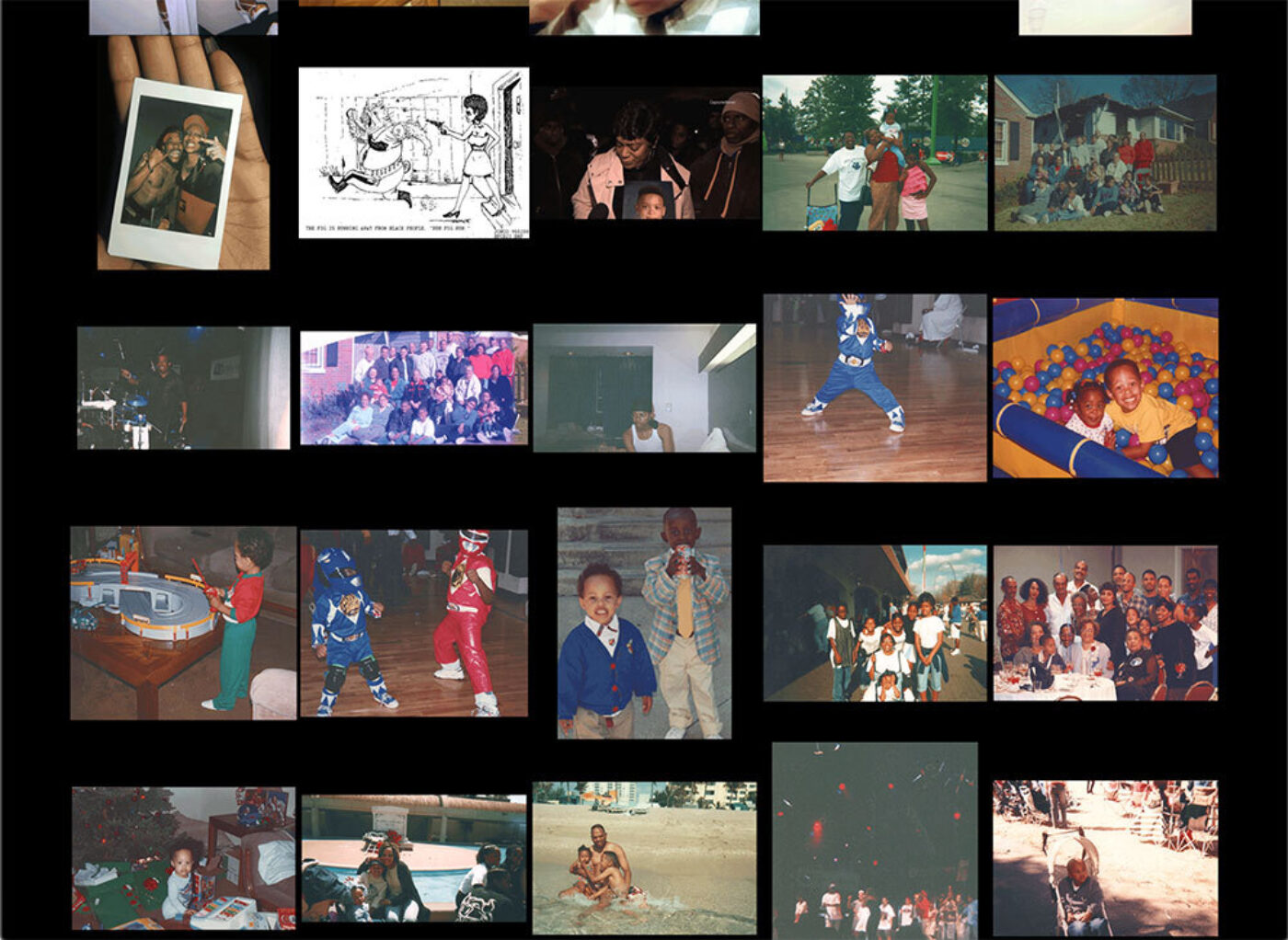 BWJ Another component to NEGRO is the negro.life webpage you did with Ain't Wet.
PS Ain't Wet is so amazing. Each project, they just increase the talent. We were talking about a website; we were talking about the Black Panther newspapers; we're talking about all that shit. I just wanted to make it like a gallery, and they really helped. And then the poems on the site were another way for me to express my poetry, because that was my first love, so this was a good way to walk you more into what this shit is about.
BWJ The website sequences three poems, including the one in Nation Tyme!, behind a grid of family photos, pictures of Lauryn Hill, Ras G, Fred Hampton's murder bed, a Kerry James Marshall painting, and more, ending with Ahmaud Arbery, killed while jogging.
PS That was the last death before we finished, and I just wanted to show love to the soldiers we lost during the whole time of making this website. I couldn't put everybody on there, because it would have been more of them than my family members, but I feel like that was a good way to end it because that hit hard. Sandra Bland's death hit hard; that's why she's in there. Certain things hit a little bit harder for me because of how it went down. Looking back, I love all those photos. With the money, with the girlfriend … I got Nas and DMX from Belly. I feel like I could look at that mood board and come up with something. That's really just everything I fuck with.
BWJ The family photos resemble iiye beat-tape covers. What's behind those images?
PS I want you to see the fam everywhere I go. I picked that up from early Knxwledge releases, how he just had his fam or him as a baby. Then I started putting my cousin on my releases, or my auntie, not just me. That's why the ensley album relates so hard, I feel, because I'm talkin' my dad, I'm talkin' my mom, I'm talkin' my first girl, I'm talkin' my sister, I'm talkin' my brother, I'm talkin' my aunties. Everyone's got one of them. I always tell people, "Tell your story, or tell your aunt's story, or tell your cousin's story," because those are the stories that everyone can relate to that ain't been told. Your aunt don't make music. How's she going to get her story out? So I feel like the imagery is, to folks that don't know me, an aesthetic, but it's just my family. It's where I'm from. I would love to see a vinyl with my fam on the cover, just to continue the nostalgia.
BWJ Are the black food beat-tape images your own photographs?
PS Yeah, I took those photos at restaurants. All the black foods I take at the restaurants I fuck with at that time. There's some in Oakland, some in New York and LA. I gotta go overseas, though. I'm trying to do all the black foods in different spots. They're me trying to be Madlib. All the black foods, I'm like, "What would Madlib do?" (laughter)
BWJ What's in the NEGRO documentary?
PS You ever seen Wattstax? It's this documentary with Richard Pryor hosting. That was my inspiration. I wanted to do something with just hella interviews, hella different folks, with some music in between. The "NEGRO Rehearsal" that I streamed on Bandcamp, that's going to be in the documentary, another performance with the band (NEGRO's 6; a balance, a Peace!! [LIVE N DIRECT]), some music videos. Nation Tyme! is part of the documentary as well. I took some time with it, asked my folks who I really fuck with. We're trying to wrap it up in June, drop it off in July, 'cause I'm dropping something else in August.
Pink Siifu's NEGRO DELUXE is available here.
Branden W. Joseph has published extensively about art/music crossovers, including the book Experimentations: John Cage in Music, Art, and Architecture (Bloomsbury, 2016) and the edited volume of Kim Gordon's writings, Is It My Body? Selected Texts (Sternberg, 2014). He is the Frank Gallipoli Professor of Modern and Contemporary Art at Columbia University.