Filming the Unspeakable: The Cinema of Yvonne Rainer by Dana Reinoos
Radical feminist films from the legendary choreographer, artist, and dancer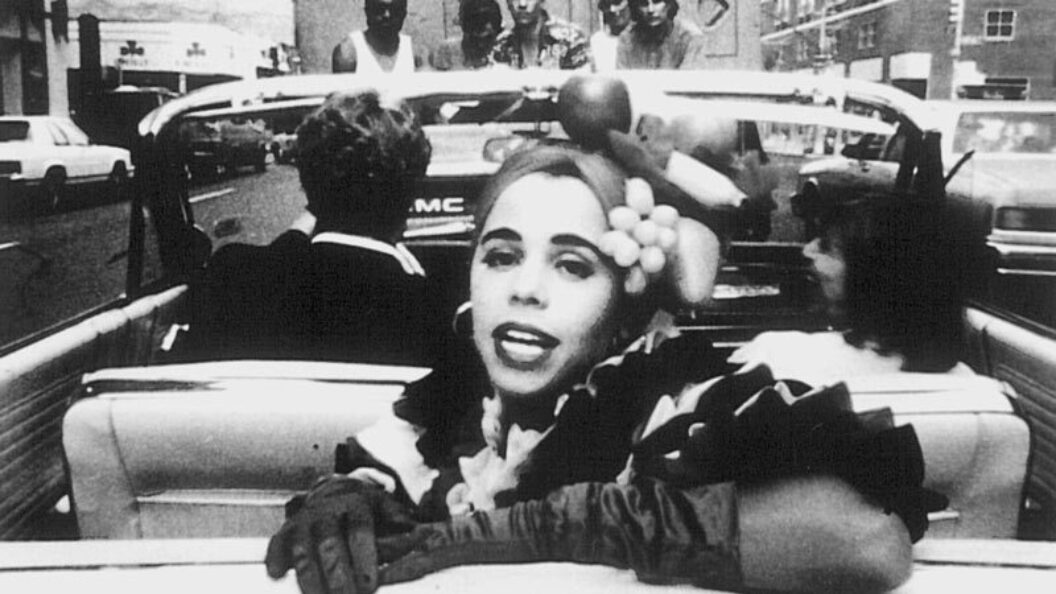 Yvonne Rainer wears many hats—choreographer, dancer, performance artist, author, and icon of downtown New York City arts—but this month the Film Society of Lincoln Center displays her significant contributions as a film director. Rainer's impressive filmography contains meditations on terrorism, monogamy, infidelity, breast cancer, racism, and lesbianism, among other topics. Through a combination of fictionalized narrative, documentary footage, dance, and reenactment, she creates her own radical feminist language for the screen—a way to speak about the unspeakable.
Rainer's first feature, released in 1972, is deeply rooted in her dance practice and centers on a particular performance of Walk, She Said, in which the performers are involved in a love triangle. The title card introduces the film as Lives of Performers (a melodrama), playing into the often overwrought, saccharine nature of many love stories. But for much of the film, Rainer is an omnipotent presence, heard teaching the dancers her choreography, questioning them about their lives, and going about the business of directing the film itself—though she's never seen. Her speaking makes visible (or audible rather) the hand of the filmmaker, reminding the audience that the onscreen action is not organic but determined by an outside force, that the "melodrama" is indeed manufactured. But is it? Rainer asks such intimate questions, and the performers seem to give genuine answers, revealing so much. This blurring of fiction and fact, staged and documentary, spoken and unspoken is at the core of many of Rainer's cinematic explorations.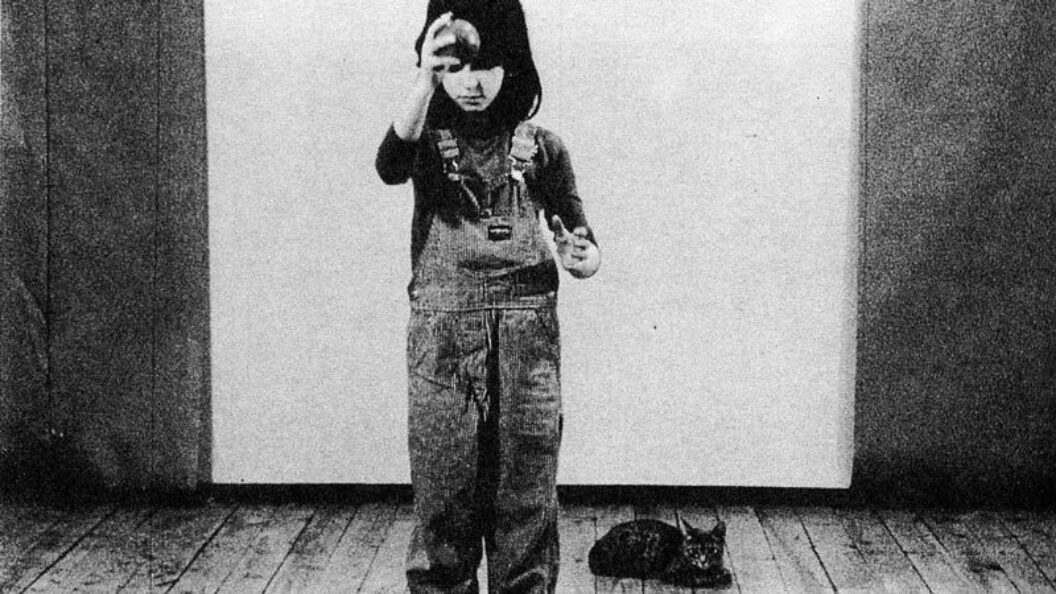 In the final section of Lives of Performers, Rainer stages thirty-five tableaux vivants. These dramatic scenarios—romantic, violent, ironic—feature dancers in a living still life, except that she keeps the performers' twitches, shifts in balance, and facial tics until they finally break their poses and move on to the next scene. This physical disruption from the expected reflects Rainer's own cinematic écriture féminin, the French feminist literary theory that stresses the ties between women's experience and their expression of language and form. Rainer breaks down subject and form, putting them back together to create something new—not pure fiction, pure documentary, or pure dance, but a combination of many different disparate pieces. Other feminist filmmakers, Chantal Akerman and Věra Chytilová in particular, have employed similarly blended approaches to discuss women's issues, but Rainer's dance background brings an additional layer of physicality to the equation.
As opposed to Lives of Performers' invisible director, Rainer's 1990 film Privilege starts with a defiant close-up of her own face as she heavily applies lipstick (an aggressive beautification reminiscent of Marina Abramović's 1975 Art Must Be Beautiful, Artist Must Be Beautiful) and talks about a topic rarely broached in the movies: menopause. And just as the earlier film used a title card to present its thesis, Privilege begins with the credit: "A Film by Yvonne Rainer and Many Others." She passes around her authority as director, giving Yvonne Washington (a woman of color) the role of interviewer in a film-within-a-film, and Latinx and Black characters describe their own experiences, or read texts from Frantz Fanon, Joan Nestle, and Eldridge Cleaver, among others. As the focus of the movie subtly shifts from a treatise on the experience of menopause in a patriarchal culture to the ways that overlapping structures of oppression create our everyday lives, Rainer includes more puzzle pieces—philosophical and political texts on a computer screen, reenactments, dream sequences, hygiene film clips, voiceovers—to present diverse experiences with sexism, racism, ageism, and ableism.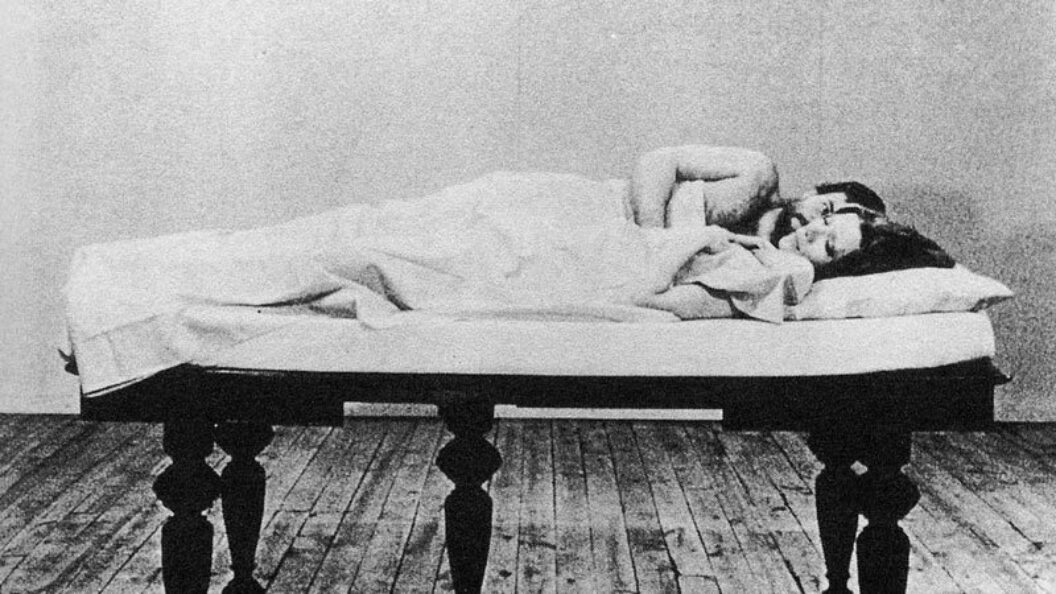 Rainer uses this patchwork of sources to create a collectivist, intersectional critique—not of patriarchy, which Rainer takes as a given that her audience understands, but of white feminism. Washington comes down hard on Jenny, the white woman she is interviewing about menopause, with the conversation twisting and turning until Jenny reveals her role in her neighbor's attempted rape, and the arrest of the non-white man who was jailed for the crime. Jenny pushes back on the conversation's focus on race, but Washington does not let her off the hook: "I don't expect you to get it right. I guess I'd like you to put yourself in my shoes so I won't have to explain everything. I'd like to forget about racism just as much as you. The difference is: you can, I can't." This engagement with short-sighted, non-intersectional feminism is, depressingly, as relevant in 2017 as it was in 1990.
Privilege ends with a coda, much in the same way Lives of Performers does: the cast party for the film. The audience sees all the women and men from the film, but as themselves, interacting with one another, drinking, giving Rainer hugs. The credits run between these unscripted scenes, and a monitor projects one final thought: "Utopia: The more impossible it seems, the more necessary it becomes." Under the layers of political and personal critique, Rainer's films come back to this idea: We can create utopia, but collectively, through new ways of seeing, thinking, and being.
Talking Pictures will run July 21–27, 2017 at the Film Society of Lincoln Center. As part of the programming, Yvonne Rainer and Lynne Tillman will be in conversation on July 24.
Dana Reinoos is a writer and film enthusiast based in Milwaukee. You can follow her on Twitter @womensrites.