Field Work: Jeffrey Yang's Hey, Marfa by Nathaniel Tarn
An anthropoetry of Marfa, Texas, and far beyond.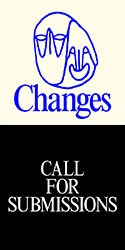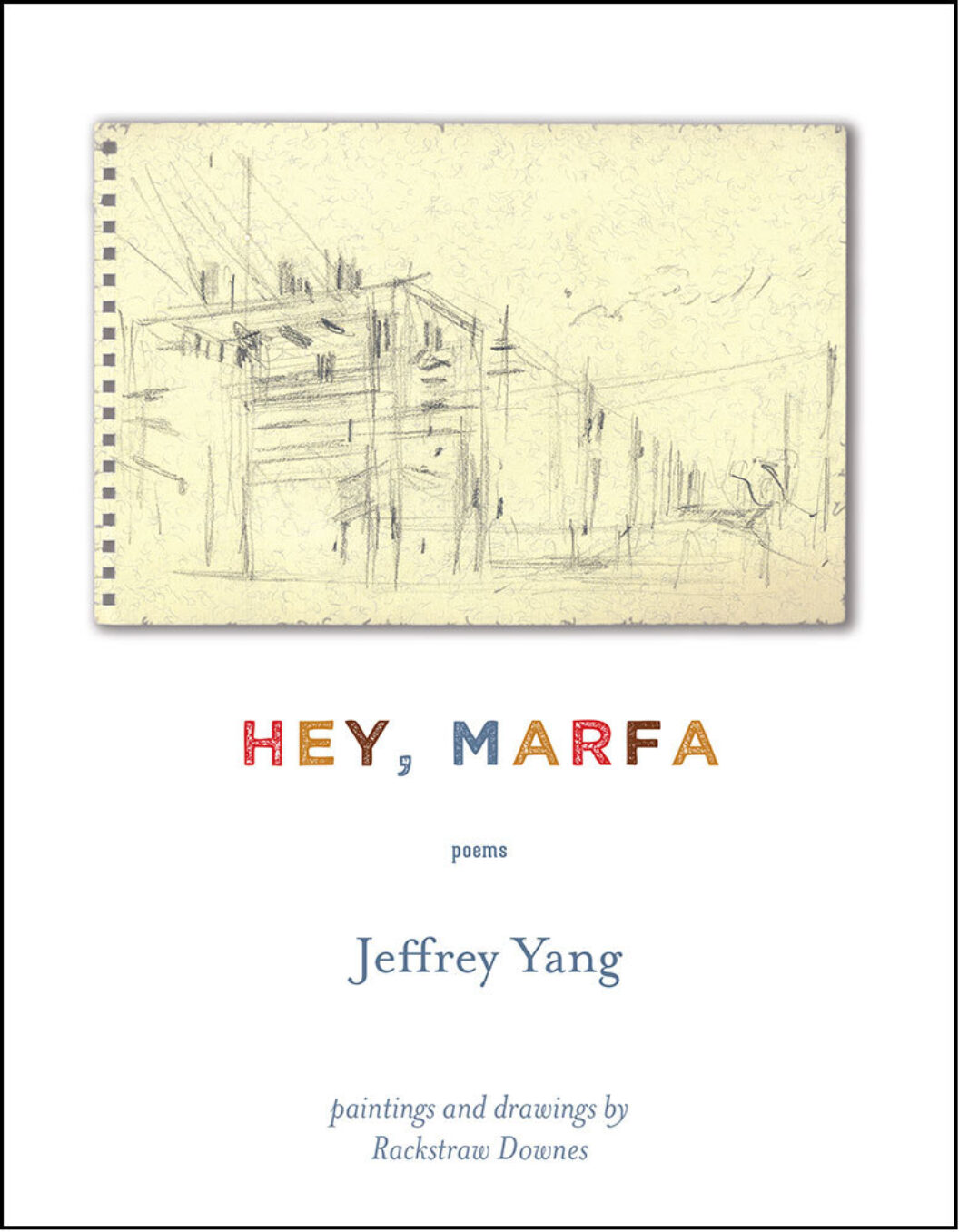 Marfa is a small town in West Texas located close to Big Bend National Park. Founded in 1880, it developed during World War 2 with a population of around 4,000, then gradually decreased to some 1,800 by 2018. Through a series of fascinating experiments, it is now a major center for the arts, mainly Minimalism. This began with the arrival of Donald Judd from New York in 1971, when he started building a number of art spaces with a special attitude in mind to exhibiting art. He was followed by other artists and a number of foundations: the Judd itself; the Chinati; the Lannan; the International Women's, etc. The influx of tourism—many people have come over the years to see a famous natural phenomenon called the "Marfa Lights"—and later of wealthy art patrons have created a place distinguished by a contrast between poor, mainly people of Mexican descent, and rich, recent transplants as well as border problematics, for the place sits extremely close to Mexico.
The Lannan Foundation gave Jeffrey Yang a residency to complete a translation project on the author, activist, and Nobel Prize winner Liu Xiaobo; and Hey, Marfa originated in his time there. Its poetry is hugely rich, insightful, and moving, and it comes in a variety of shapes and sizes. The index is an interesting guide to the architecture of the project. My own preference goes to the lyrical poems, such as those in the sections labeled "Reading," "Poetry," "Cave," among others. There are also many poems that skirt prose poetry or enter it: especially the complex ones addressing technology and those concerning the artwork of Rackstraw Downes, a vital contributor to the book, which is beautifully produced by Graywolf Press.










Reading

At the anti-penal colony
time served for four wandering
the circular corridors, I found


myself before the last door,
the forbidden one, the one
forever shut, key in my hand,

the agony burning inside me,
effortlessly it turned, and the light
glanced off the infinite cymbals


through the widening crack
of the threshold, onto my finger,
which froze into gold, and I fled


to the woods, fed on roots and berries,
hair grew long with the shadows'
voices, my silence a stolen tongue
The book is easier to "blurb" than to "review" because of the formidable, almost encyclopedic, erudition that keeps popping up in the poems and in the interstices between them. Yang has done no less than to bring many parts of the world and its history into a very small place on the American map. The extraordinary amplitude of the fare means that it is virtually impossible to read without listing the various steps in the voyage—a voyage because nothing here stands still. There are many places and people encountered that the reader can acknowledge, sometimes with no idea who they are, sometimes a partial idea, but rarely a full one without resorting to research. As an anthropologist, rather than a literary critic, I cannot help seeing this remarkable work as an anthropoetry concerning the existence of a small place receiving the universe—anthropoetry rather than an ethnopoetry, the latter generally hewing closer to a single social organism.
As an illustration of the amount of reference, take a list of individuals appearing under the somewhat puzzling rubric of "In the Book of the Last Words." The list holds thirty-five people and includes seven men who suffered execution, in Texas presumably: there is an admirable anti-death penalty stand in the book as a whole. Theirs are truly last words. Among the many names "In the Book of the Last Words" are poets, musicians, artists (a collection of artists associated with Marfa emerges at pages 88–91), philosophers, US founding fathers such as Thomas Jefferson, and a film star (Ava Gardner). Present too are a Hawaiian monarch, Buddhist scholars, and conquistadors such as Cabeza de Vaca and Bernardino de Sahagún. At the same time, it speaks to the achievement of the work that the poetry overrides all reference, and that it is possible to subsist in a world partly awake, partly dreaming: the intimate world of Yang's work and reading. Thus, we have here a triumph of poetry over erudition, however fascinating the latter may be.
Several major themes drew my attention. The first is the number of times China comes into the work, often in the most lyrical pieces. An "Old Master" who appears on the second page and is later found to be Laozi (a.k.a. Lao-Tzu, Lao-Tze, lord of Daoism) launches the presences. There are also texts on the tragedy of Chinese workers brought into West Texas and mistreated. Ancient Chinese archaeology follows, along with particularly lovely Chinese poems. A Buddhist master is joined by the philosopher Mencius and the Silk Road explorer Sven Hedin. Japan, India, Africa, and Europe all emerge within the book's pages.
There is enough botany, zoology, geology, and other sciences to delight people in those fields. Technological references reach a peak in Yang's dealings with Cong Tian, a Chinese professor of Computer Science and Technology at Xidian University in Xi'an. However, mention must be made of another main concern of Yang's: border problems, especially in relation to early and contemporary Marfa history, Mexican history, and Native Americans. The latter are found scattered across Yang's mental maps: as far as Puraka Atacama in Chile and as close as Mexican peoples close to the border. A poem naming a long list of regional tribes described as "minorities by conquest" energizes. Note, too, that Yang does not rest there, moving to Aboriginal Australians and their mythology. I cannot omit to mention an exquisite prose poem entitled "Marfa Apocrypha" in which the Old Testament's Jacob emerges as Eliseo, a Latino man.
The last pages of the book are as moving, perhaps more moving, than the earlier ones. They include the vast atlas of Yang's readings and his feelings about human existence, feelings tinged with a great deal of sadness and compassion both for himself and for others. Yang also displays a sense of modesty—"I, interloper, / who dares to add / these grains to the sands"—in his search for wisdom and in his wisdom achieved.
The discovery of the richness of so many aspects of the book's content can be in danger of interfering with the aims of the poetry itself. I have suggested once and suggest again that this poetry is powerful enough to overcome such a problem—should any readers see one—and that this power is the force that moves earth and stars in the poet's mind.
Jeffrey Yang's Hey, Marfa is available from Graywolf Press.
Nathaniel Tarn is a Franco-Anglo-American poet, essayist, translator, anthropologist, and sociologist of religion with some forty books and other publications in his fields. He is a world-wide traveler but lives mainly N.W. of Santa Fe, New Mexico.