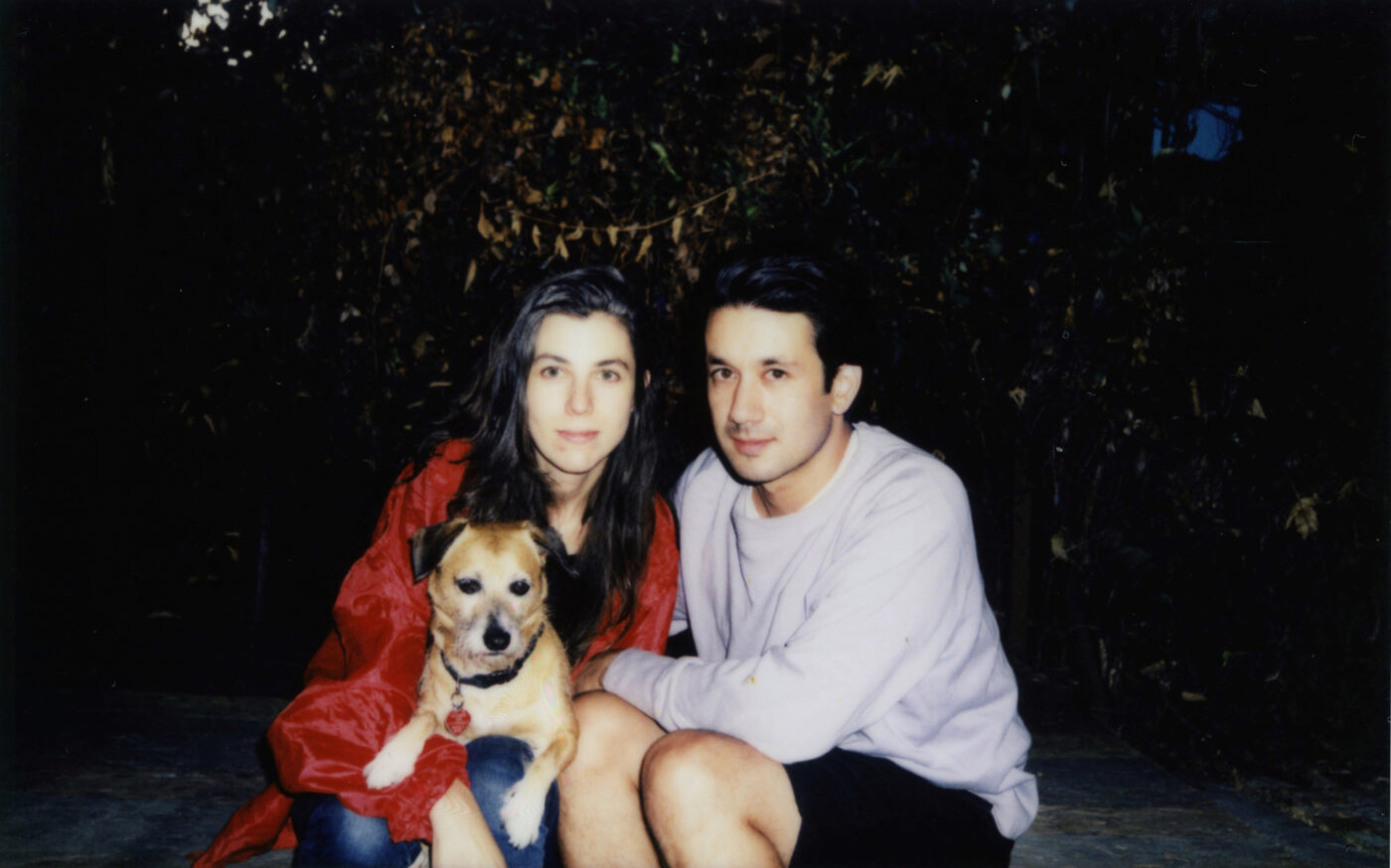 BOMB recently asked artists how COVID-19 and quarantine were affecting their creative process. How were they making art now?
We hope that by sharing their personal experiences we can support our community at large and inspire those who are creating or struggling to create art at this time—in ways provisional and uncertain. BOMB has compiled an extensive list of Artist Resources that we encourage you to visit.
At the end of each video, contributors name a nonprofit they believe in. BOMB has provided links to those organizations so that you can show your support if you're able.
All knowledge, the totality of all questions and all answers, is contained in the dog. —Franz Kafka

We made this one-minute film this spring in response to an invitation from BOMB to create a short document of our time during the coronavirus pandemic, which has upended so much of our daily lives. It's been a confusing and uncertain period of time, and making something fleeting and open-ended felt right. The result is a portrait of a specific moment in sound and image—like a field recording of the mind—dense and prism-like. Now we find ourselves in summer. Our experience of time compresses and expands mysteriously—at times, it feels as though we're caught in an absurd loop. May we find our way out, and until then: Hi, and take care from this unraveled now.
—Tashi Wada and Julia Holter
Tashi Wada is a Los Angeles–based composer and performer whose works explore harmonic overtones, resonance, and dissonance through precise tuning and gradual changes in pitch. Grounded in a belief that "music should be as direct as possible," his compositions use apparently simple structures to generate rich and unanticipated perceptual effects. Wada works in relation to American experimental music, microtonal music, and so-called drone music; his practice is also informed by interdisciplinary performance and Fluxus-affiliated artists. He studied composition at CalArts with James Tenney and for many years performed alongside his father, the composer Yoshi Wada. He founded and runs the label Saltern. His most recent album, Nue, was released by RVNG Intl. in 2018.
Julia Holter is a composer, performer, and recording artist based in Los Angeles. Her interest in sonic mysteries has led her to record in various settings—in her home, outside with a field recorder, and in recording studios—as well as to perform live, often with a focus on the voice and the space between language and babble. Holter's music is multi-layered and texturally rich. She has amassed a body of work that explores melody within free song structures, atmosphere, and the impulses of the voice. She has released five studio albums: Aviary (2018), Have You In My Wilderness (2015), Loud City Song (2013), Ekstasis (2012), and Tragedy (2011). Holter has performed her music at venues and festivals throughout the world with an ensemble of creative musicians. She has written music for the Los Angeles Philharmonic and other ensembles, as well as scores for the TV show Pure (2019) and the films Bleed for This (2016) and Never Rarely Sometimes Always (2020).