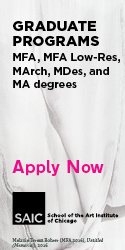 Orford Ness on the eastern coast of England is the longest shingle spit in Europe. For twelve miles this lichen-colored tongue of shifting sand and pebbles curls out into the North Sea. The Ness is a remote and isolated place, an uninhabited no-man's-land, for decades occupied solely by the military for practicing the dark arts of war.
Paradoxically, Orford Ness is now a nature reserve where the buildings of the British Atomic Weapons Research Establishment, abandoned during the 1960's, are now being allowed to decline and decay—a controlled ruination, withered by the forces of a westerly wind blown in from Siberia. The Ness has been shaped and shifted by the tides over millennia, and brackish water creeping into the creek pushes curlew and redshank inland toward the marshes.
The Pagodas, designed to collapse and absorb the impact of any inadvertent explosions, are now home to a colony of lesser black-backed gulls who vigorously defend their roof space against any perceived threat.
Laboratory 5 resonates with memories locked into the camouflaged brickwork and hanging steel shards. This a brooding, angular mound taking it's shape from experiments that have passed into history. Skylarks, an unseen needle point of silver sound, hover above the exposed shingle plains here, a coded signal to challenge those who cross their path.
Newcastle upon Tyne, England
December 2016
Each installment of this ongoing portfolio series features an original audio recording by a musician, composer, or sound artist along with their commentary. Projects range from raw documentation of live performances to sound collage and experiments with aleatory music.
Recordist and sound designer Chris Watson was a founding member of the influential Sheffield-based experimental music group Cabaret Voltaire. His sound recording career began in 1981 when he joined Tyne Tees Television. Since then he has worked in film, television, and radio while developing a particular interest in the sounds of natural habitats, atmospheres, and wildlife from around the world.