Discover MFA Programs in Art and Writing
I believe in Fernanda Laguna, which is to say that I believe in her work, as there is no discernible gap between the two. Most of what has been written about Laguna includes, perhaps unavoidably, a list. It goes like this: artist, poet, gallerist, publisher, writer, and playwright. She also organizes actions and events, averaging 30 shows annually as a curator. Laguna is undoubtedly a force in the Buenos Aires art world.
Some context is necessary to understand the local conditions and Laguna's role in the current scene. By the mid-'90s, many arts venues, performance spaces, clubs, and hangouts had closed, and, crucially, the Centro Cultural Rojas—an institution run by the University of Buenos Aires that set the tone for much of the work produced in the city throughout the decade—changed its curatorial direction. The resulting vacuum was happily filled when Belleza y Felicidad (Beauty and Happiness), an art-and-poetry space Laguna founded with Cecilia Pavón, opened in 1999. A magnet for Buenos Aires's dispersed energy, it attracted many of the artists from the defunct Rojas along with a mixture of club kids and writers.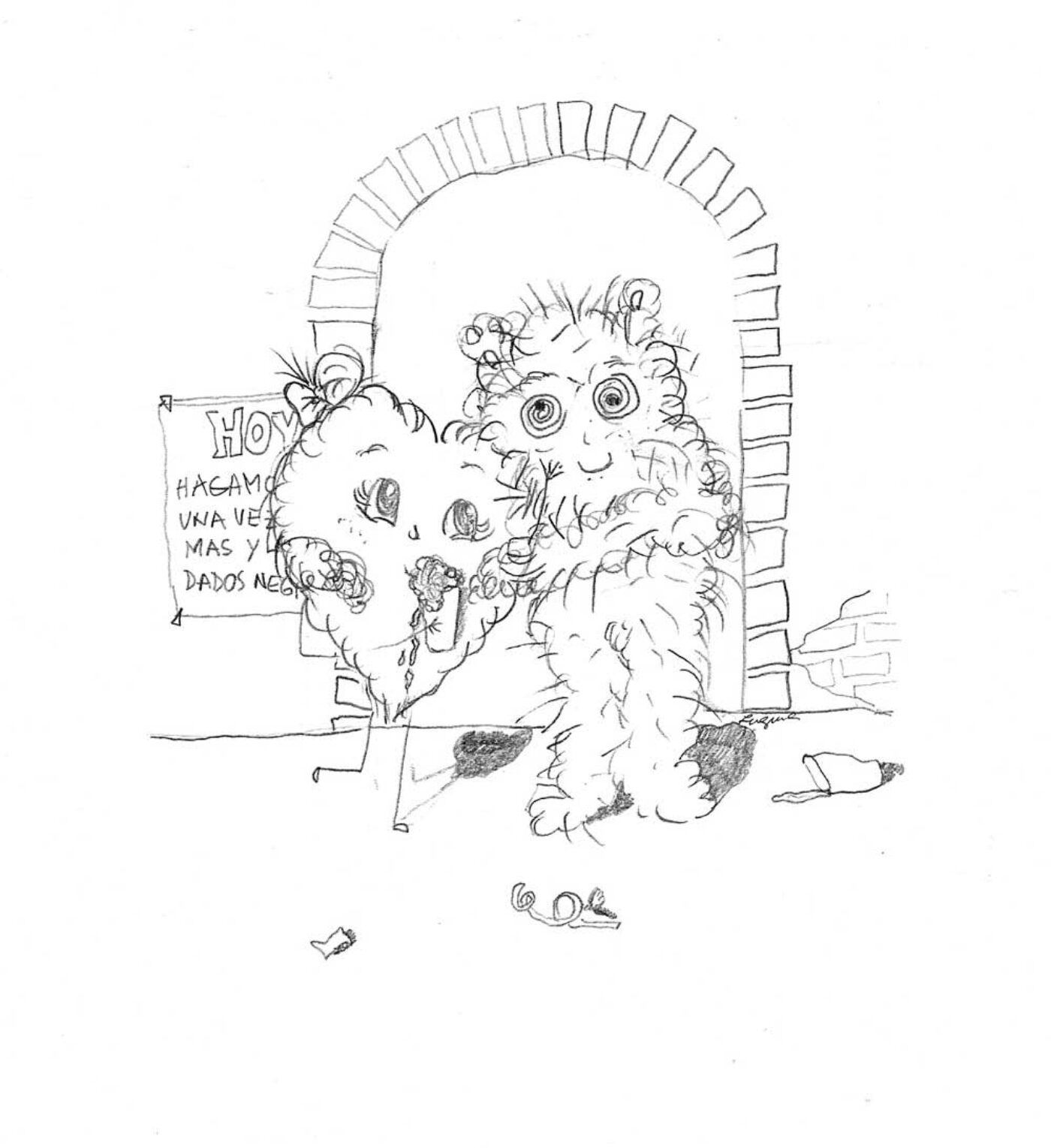 Belleza, as it was commonly referred to, was the opposite of the white cube—not only in physical appearance but, more importantly, in its guiding principles: fast, reactive, inclusive, scrappy, and open to experimentation. Belleza notably produced books by emerging poets and authors, as well as by established figures such as César Aira. Means were modest; sold-out books were Xeroxed on demand, and Belleza's first publication, Pablo Perez's El Mendigo Chupapijas (The cocksucking beggar), was sold cheaply at the gallery and also on the streets.
By 2007, Belleza had run its course. The Belleza aestethic, however, remains a marker when viewing contemporary Argentine art. Laguna's own work defines that aesthetic. Ephemeral paper installations, paintings, writings, and poems exist without hierarchies, on the same plane. I love that it is always an open dialogue, like a handmade blog. She makes inventive and lovely paintings—like gifts. Laguna is an improviser. At one point, running out of wall space, she turned installations into floor pieces and, later, painted poems became written ones, anticipating the short stories in her 2007 book Me encantaría que gustes de mí (I would love it if you fancied me). The book is written under the nom de plume Dalia Rosetti, less a pseudonym than the name of another character in her tales of women who love women.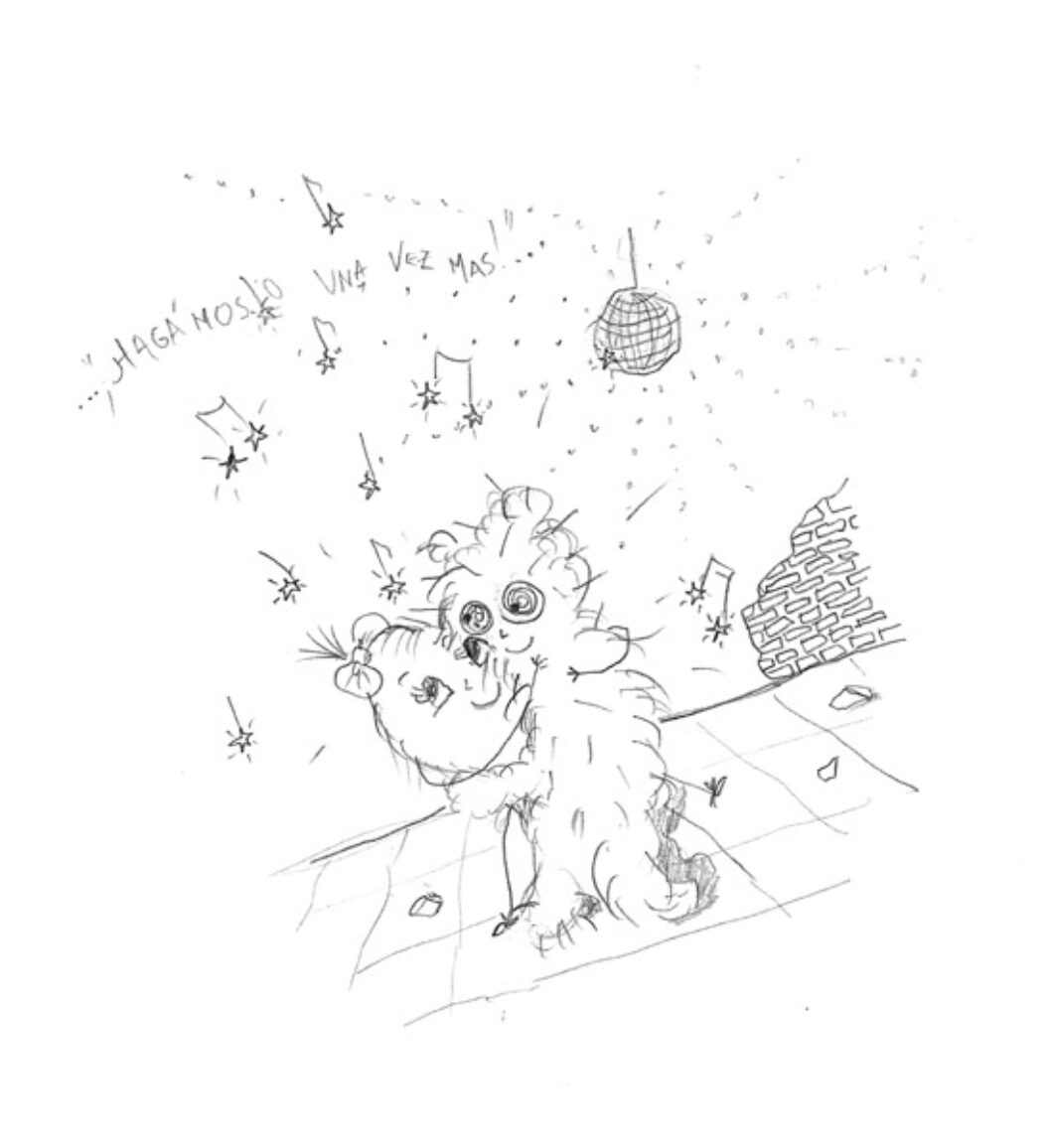 Laguna's ongoing series of Burnt Paintings especially makes me smile. In El Veraneo (Summering), several women—rubbery and voluptuous—dance, lay in a hammock, or luxuriate naked under a beach umbrella on a female-shaped hillside with palm trees and a dramatic sunset. In the upper-right corner, a burnt-out shape resembles (no doubt by accident) the map of Africa, and a little pink man with a mohawk peers from behind the hill's ass. The format is cinemascope, the colors tropical hot.
Viewed from afar, her methods (humble materials, the inclusiveness of her actions, the multiple modes of working) could be read as a consequence of, and a response to, an unstable socioeconomic environment. While this reading is undeniably true, it misses a central point in her approach: Laguna's generosity and communal awareness; her willing and profound chitchat about art and money, art and love, and art and social concerns. These things are major factors in Laguna's art—and her life, too.
The Artist on Artists Series is sponsored by the W.L. Lyons Brown, Jr., Charitable Foundation and the New York State Council on the Arts.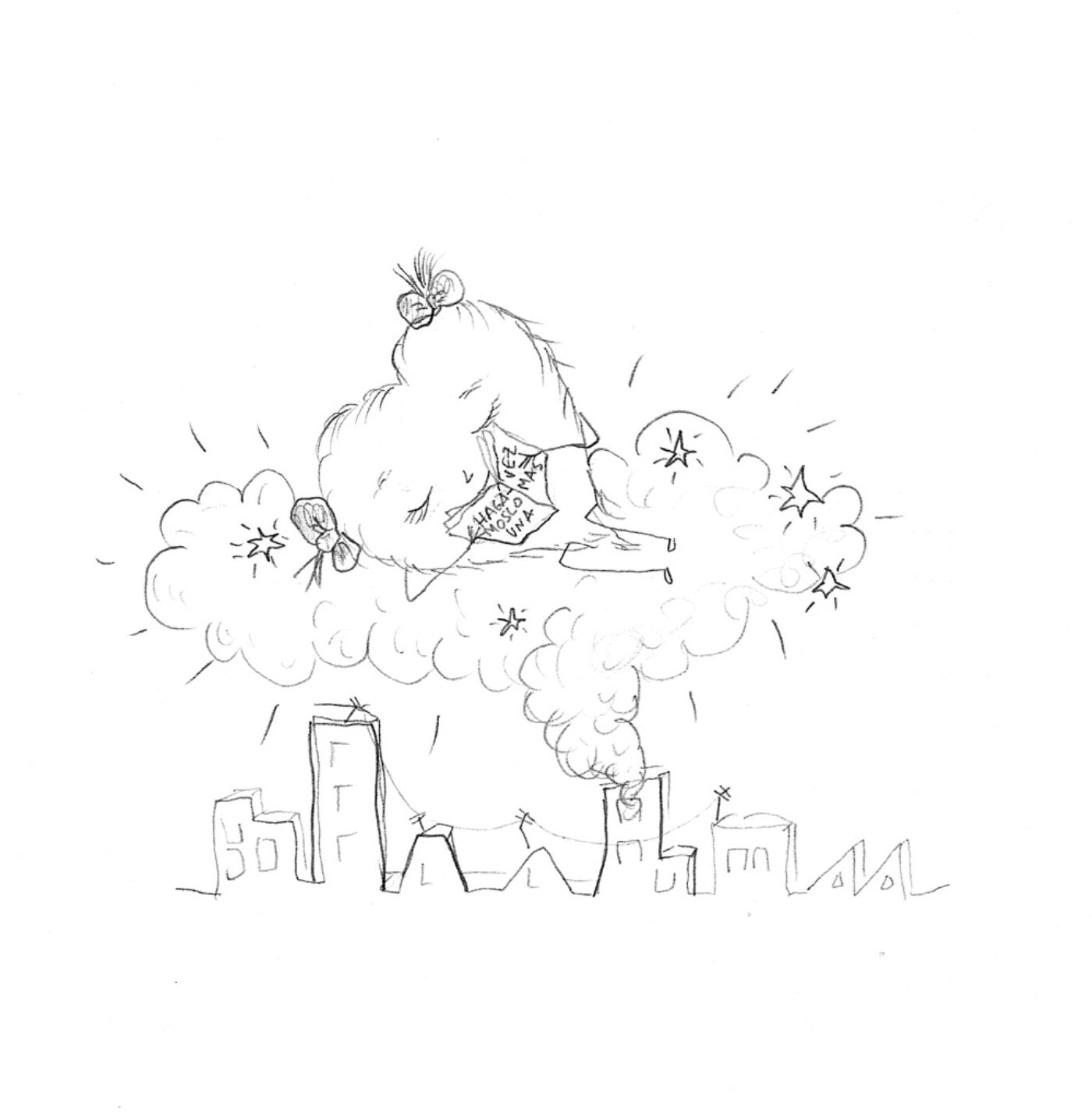 Andrew Moszynski is an artist based in New York.
Originally published in
Featuring interviews with Matias Duville, Jorge Macchi and Edgardo Rudnitzky, Josefina Guilisasti, Cristina Peri Rossi and Carmen Boullosa, Cesar Aira, Raul Zurita and Nicanor Parra, Lucrecia Martel, Smiljan Radic and Jose Castillo, and Adrian Dargelos.