Fellowships and Residencies Winter 2020
Our quarterly roundup of fellowships, residencies, and prizes accepting applications.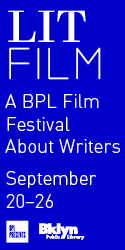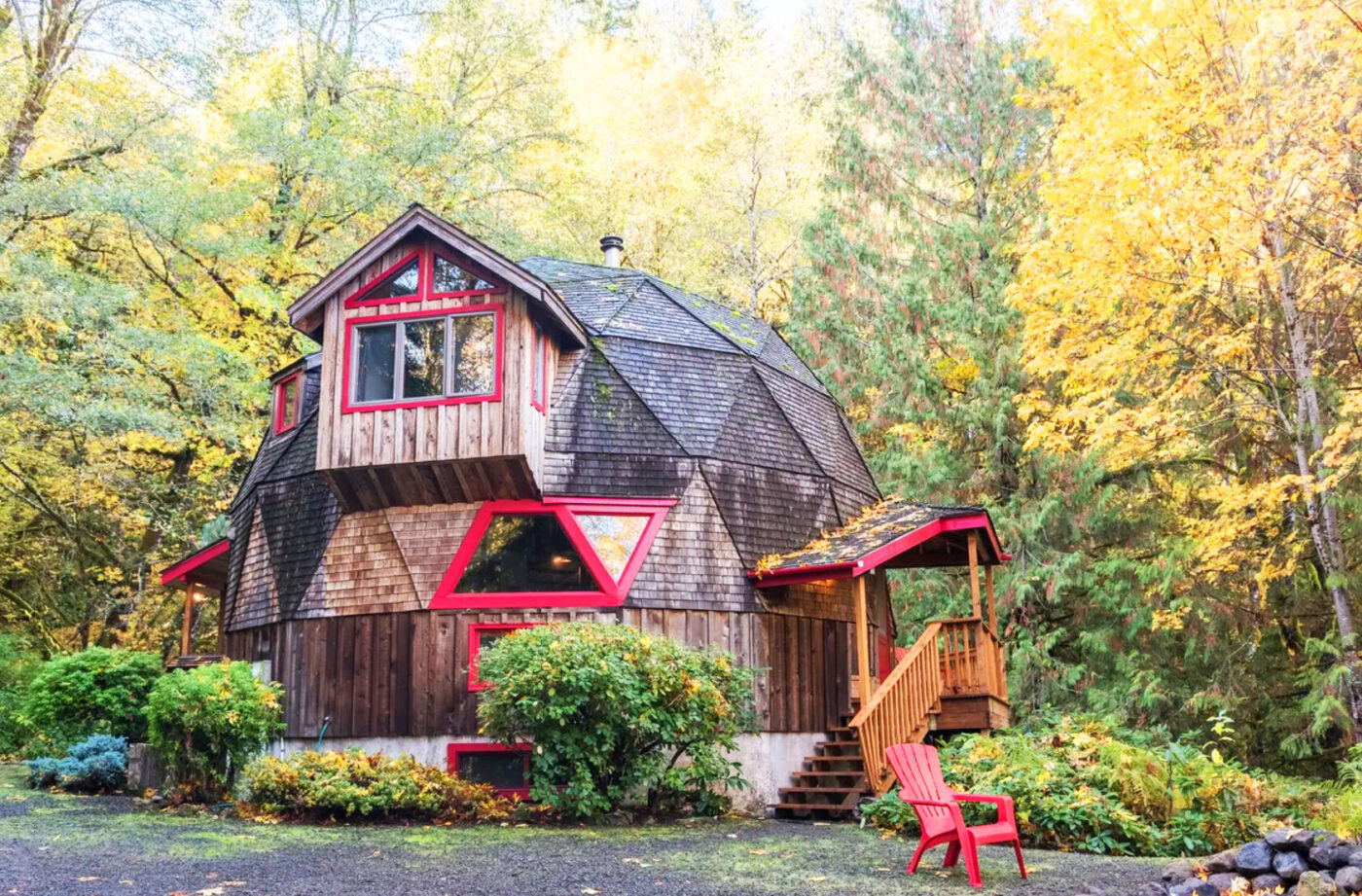 A communal space where creatives of any discipline can work on their projects. The creative residencies program is an opportunity to live and work in the town of Messejana for a period of up to three months.
Location: Messejana, Portugal
Application Due: January 24
Residency Period: Minimum of 2 weeks, maximum of 3 months.
A retreat/residency hybrid offering the chance to slow down and refocus in New York's Catskill mountains.
Location: Catskills, NY
Application Due: February 8
Residency Period: Through April and May 2020
Iteration Lab 2.0 with The School of Making Thinking
The iteration lab is a short, intensive session aimed at exploring what happens when a performative structure repeats and evolves with repetition.
Location: Krumville, NY
Application Due: February 8
Residency Period: April 22–27, 2020
Vermont Studio Center Fellowship
The Vermont Studio Center was founded by artists in 1984 with the intention of fostering creativity through community, collaboration, and quiet reflection supported by the unspoiled beauty of the northern Green Mountains. Various fellowships for multiple disciplines are available.
Location: Johnson, VT
Application Due: February 15

Residency at the Anderson Center
The Anderson Center's residency aims to uphold the unique arts community in the Minnesota region; to develop, foster, and promote the creation of works by artists of all kinds; and to provide leadership and services that help to insure a stronger arts community and a greater recognition of the value of the arts in society.
Location: Red Wing, MN
Application Due: February 15
Residency Period: May through October 2020
The Kamiyama Artist in Residence (KAIR) Program is an independent project organized by volunteers who share the desire to develop art and culture in the town of Kamiyama, Japan. The program was established in 1999 to provide artists with the opportunity to experience Japanese small-town life while working together with local people on artistic projects.
Location: Japan
Application Due: February 28
Residency Period: August 27–November 5, 2020

Dedicated to integrating culture and agriculture, the Wormfarm Institute is an evolving laboratory of the arts and ecology and fertile ground for creative work. The institute explores links between urban and rural communities within and beyond the food chain, creating opportunities for cross-sector collaboration.
Location: Reedsburg, WI
Application Due: February 28
Residency Period: May through October, with stays between 2 and 5 months
Every year, the Millay Colony for the Arts host 6–7 creators each month from April–November to come to Steepletop—the historic home of poet/activist Edna St. Vincent Millay. Residencies during April–November are offered free of charge and include private bedrooms and studios, groceries and chef-prepared dinners.
Location: Hudson Valley, NY
Application Due: March 1
Residency Period: 1 month during August–November 2020
The Ucross Foundation invites national and international artists, writers, and composers in all stages of their professional careers to work on individual or collaborative projects.
Location: Ucross, WY
Application Due: March 1
Residency Period: August–December 2020

All Is Leaf Traveling Residencies
All Is Leaf offers retreats that focus on creating a socio-ecological understanding within its artists' creative process.
Location: Taos, NM
Application due: March 1

The name Akademie Schloss Solitude unites the belief in artistic, scientific exchange with the notion of a refuge, a credo which underlays the construction of the Schloss Solitude from the very beginning. Residencies at Akademie Schloss Solitude enable fellows to devote themselves to their research projects under favorable material and intellectual conditions.
Location: Stuttgart, Germany
Application Due: March 1
Residency Period: October 2020–June, 2021

Djerassi Resident Artists Program
Residencies are awarded at no cost to national and international artists and scientists in the disciplines of choreography, literature, music composition, visual arts, media arts, and science. Those selected are offered living and studio space for one of the six sessions from mid-March through mid-November.
Location: Santa Cruz, CA
Application Due: March 16
Residency Period: Throughout 2021

NES Artist Residency was founded in March 2008 in Skagaströnd, a small town in Northwest Iceland. As one of the largest residencies in Iceland, NES currently hosts between 90 and 120 artists per year and provides artists with a workspace and living quarters and the freedom to create as they wish.
Location: Skagaströnd, Iceland
Application Due: Rolling basis

Worthless Studios: The Plywood Protection Project

The Plywood Protection Project is a response both to the protests of the Black Lives Matter movement and the re-visioning of America and American monuments in this historical moment. Windows across the city were boarded up and as an inadvertent result, plywood prices skyrocketed and as supply was depleted citywide. Art material costs rank at the top of the artist's expense list and as various businesses shed their protective layers of plywood, worthless studios believes this material can and should be upcycled into public art. Worthless studios will provide free studio space, tools fabrication and installation assistance as well as a $2000 artist stipend and a $500 additional materials budget to all accepted artists.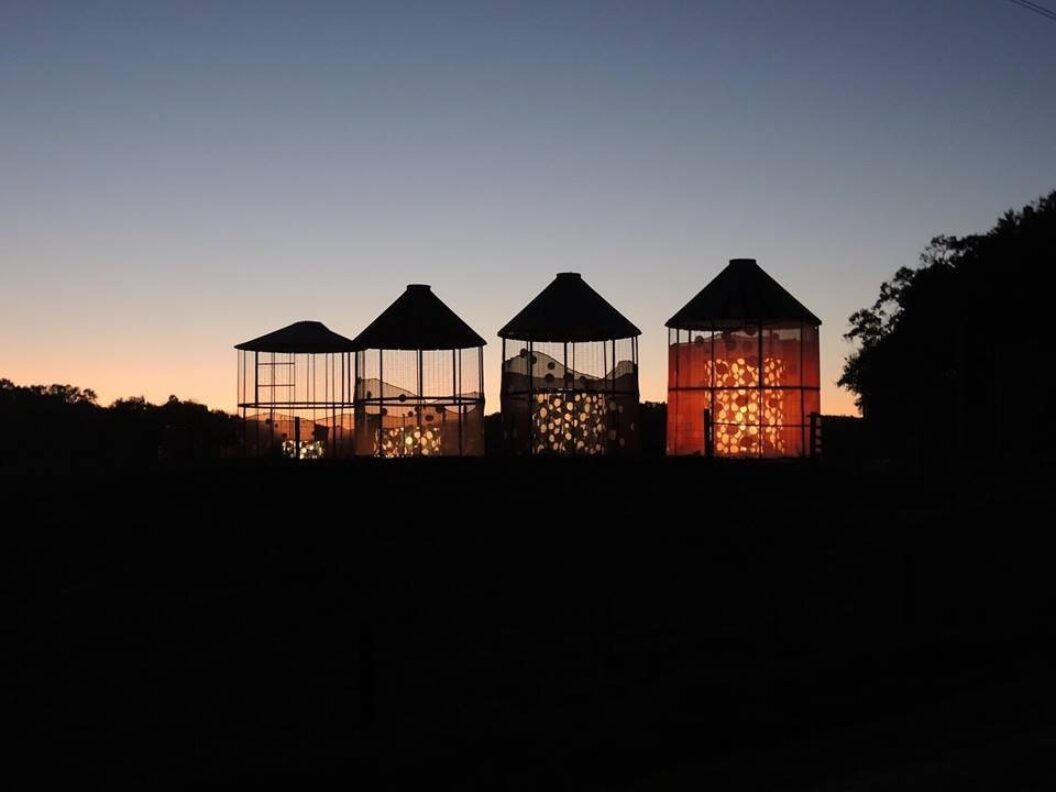 The Alfred and Trafford Klots International Program for Artists

The Alfred and Trafford Klots International Program for Artists provides time for uninterrupted work in an inspiring and historic setting made unique by Brittany's extraordinary light, distinctive landscape, and rich cultural traditions.
Location: France
Application Due: February 1

Elizabeth Murray Artist Residency
The Elizabeth Murray Artist Residency (EMAR) program by Collar Works is designed to provide a diverse group of emerging and established artists an immersive, supportive, productive and communal atmosphere for art making and dialogue on a 77-acre farm in Washington County.
Location: Granville, NY
Application Due: February 1
Residency Period: 5 weeks in summer 2020, with 2 and 4 week residencies for individual artists and 1 week residencies for families.
Vector Festival is an annual media arts event dedicated to showcasing experimental art works that engage critically with digital technologies. The festival is participatory and community-oriented.
Location: Toronto, Canada
Application Due: February 1
Festival Period: July 16–19, 2020
Neon Museum National Artist Residency (AIR)
The Neon Museum National Artist Residency (AIR) is designed to expand the interpretive potential of the museum collection while providing artists the opportunity to create new work in an unconventional setting and to create a coinciding public program. The selected artist, working in the fields of digital, performance or visual arts, will be sponsored and supported by the Neon Museum and will reside in Las Vegas, Nevada, for eight weeks over the summer.
Location: Las Vegas, NV
Application Due: February 2
Residency Period: 8 weeks, June 15–August 2, 2020
A ceramics residency tailored to artists whose primary training and focus lie outside of ceramics. UARK Ceramics is a thriving community of ceramic artists, educators, and students with an interest in fostering a rich dialogue about clay's role in contemporary art. Clay Break is an opportunity for us to open our doors and share our facilities and expertise with artists who are clay-curious.
Location: Fayetteville, AR
Application Due: February 15
Residency Period: Eight weeks. Mid-May through mid-July 2020
Squeaky Wheel Workplace Residency
Squeaky Wheel Film & Media Art Center focuses on innovation in media arts through access, education, and exhibition. Their residency is a project-based program for artists and researchers working in media arts.
Location: Buffalo, NY
Application Due: February 20
Residency Period: August 15–September 5, 2020
Center for Book Arts Featured Artist
The Center for Book Arts is seeking solo project exhibition proposals from artists working within the book arts. Artists are to submit a project concept experimenting within the book format. The selected Featured Artist Projects will be given access to the center's resources to support the production and curation process of the exhibition. The artist will be awarded a $1,000 stipend, an honoraria budget for a public programming, and a budget for production, including a brochure.
Location: New York, NY
Application Due: February 28

Session supports the creation of new work by giving artists a project stipend, artist's fee, technical support, mentorship, and approximately 2 months to transform Recess into a hybrid of a productive studio space/dynamic exhibition platform.
Location: Brooklyn, NY
Application Due: March 17
Residency period: Artists designate their own work hours, which must overlap with at least 15 of Recess's 30 public hours each week. Artists have access to the space 24 hours a day, 7 days a week.

The Swatch Art Peace Hotel artist residency is designed to bring together artists from around the world to experience a unique cultural environment dedicated to contemporary art in Shanghai.
Location: Shanghai, China
Application Due: Rolling

NARS Foundation International Artist Residency
The New York Art Residency and Studios (NARS) residency supports emerging and mid-career artists and curators working across all disciplines through three and six-month residencies. The program is open to both international and US-based artists, creating a shared space for artistic dialogue and international cultural exchange for an extended period of time.
Location: New York, NY
Application Due: Rolling
Residency Period: 4 sessions, either 3 or 6 months, spanning from January to December, 2021

Center For Fiction Emerging Writer Fellowship
The Center for Fiction NYC Emerging Writer Fellowship offers grants, editorial mentorship, and other opportunities to early-career New York City-based practitioners who are at a critical moment in their development as fiction writers.
Location: New York, NY
Application Due: January 31
Residency Period: 1 year
Philip Roth Residence in Creative Writing
The Philip Roth Residence in Creative Writing offers up to four months of unfettered writing time for a writer working on a first or second book of fiction or creative nonfiction. The residency provides lodging in Bucknell's Poets' Cottage and a $5,000 stipend.
Location: Lewisburg, PA
Application Due: February 1
CUE Art Critic Mentoring Program
Co-presented with AICA USA (the US section of International Association of Art Critics), the Art Critic Mentoring program provides seven writers annually the opportunity to work with an established art critic appointed by AICA to compose a long-form critical essay on one of CUE's exhibiting artists. The program is open to writers of any age in the early stages of their careers. The writer selection process consists of a nomination and open call hybrid.Writers are awarded a $510 honorarium.
Location: New York, NY
Application Due: February 14
Location: Santa Barbara, CA
Application Due: April 4
Location: Philadelphia, PA
Application Due: May 12
Residency Period: 1 year
The American Library in Paris Visiting Fellowship
Offers writers and researchers an opportunity to pursue a creative project in Paris for a month or longer while participating actively in the life of the American Library. Applicants should be working on a book project, fiction or non-fiction, or a feature-length documentary film, that contributes to cross-cultural discourse. Poetry projects are not being accepted at this time.
Location: Paris, France
Application Due: February 20
Residency Period: 1 month
Residencies with The Mastheads Organization
The Mastheads is a public humanities project that seeks to connect residents to the literary history of the region, create a forum for thinking about place, and support the production of new creative work. The physical spaces that comprise The Mastheads are five sculptural studios, each the architectural interpretation of the original structure from which one of five American Renaissance authors wrote while in Pittsfield: Herman Melville, Nathaniel Hawthorne, Henry Wadsworth Longfellow, Oliver Wendell Holmes Sr., and Henry David Thoreau.
Location: Pittsfield, MA
Application Due: February 29
Residency Period: July 2020
Lexi Rudnitsky First Book Prize in Poetry
This annual competition sponsors the publication of a poetry collection by a woman who has yet to publish a full-length poetry book. The winner receives an advance of $1,000 and publication of her collection by Persea.
Application Due: March 7

Rockvale Writers' Colony exists to support, promote, and educate writers of all backgrounds who write in any genre.
Location: College Grove, TN
Application Due: Rolling
Residency Period: Weekly
Baltic is the host of five residencies that take place around the world: Stockholm, Sweden; London, England; the village of Brora on the eastern coast of the Scottish Highlands; Blackacre State Nature Preserve & Historic Homestead in Kentucky; and a residency devoted to underrepresented writers takes places in either the Old Louisville neighborhood of Louisville, KY or in the woods of Asheville, NC. Both emerging and established writers are encouraged to apply.
Location: Various
Application Due: Rolling
Residency Period: Not specified

Want your residency, fellowship, retreat, or prize to be included in the next edition? Get in touch! Send us an email.