Fellowship and Residency Compilation: Summer 2018
Introducing a new quarterly roundup of fellowships, residencies, and more currently accepting applications.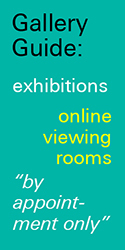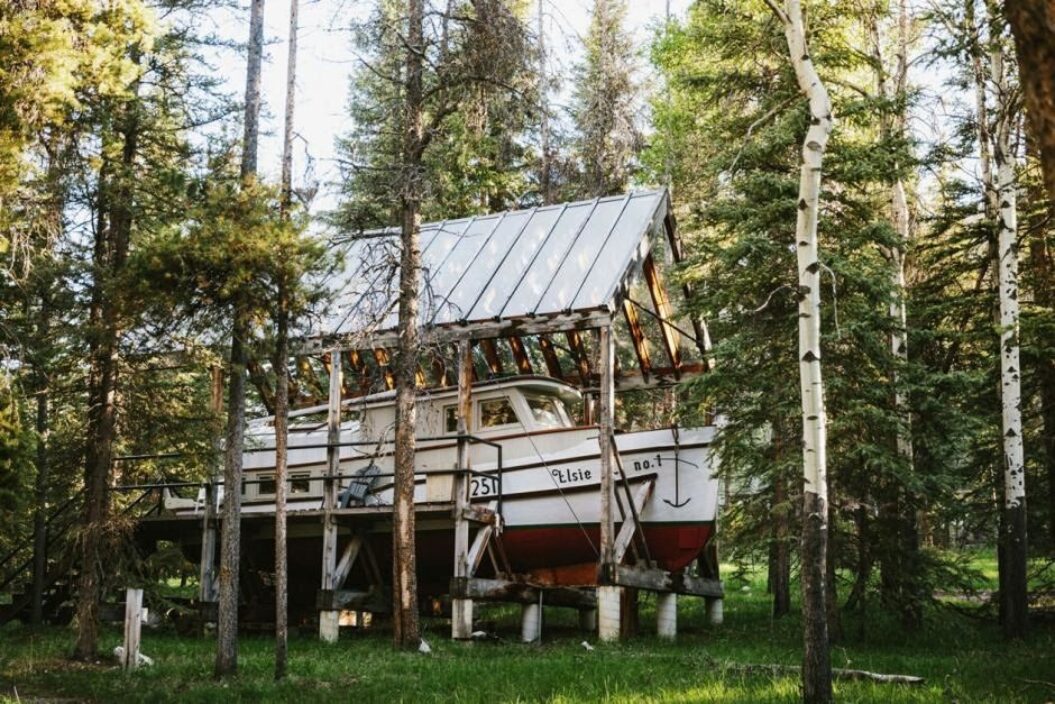 Welcome to BOMB's new quarterly roundup of residencies, fellowships, prizes, and retreats for artists of all disciplines. Here is a list of applications open this summer.
The Studios at MASS MoCA Residency
Artists and writers are welcome to apply for 1- to 8-week long residencies. Residents will be granted studio space on MASS MoCA's repurposed mill campus, and have access to fabrication studios and the museum.
Location: North Adams, MA
Application due: July 9
Residency 108
Residency 108 invites emerging and established artists, writers and thinkers of all disciplines to immerse themselves in their creative practice, particularly those who work with nature, ecology and the installation of temporary outdoor land-art works.
Location: Germantown, NY
Application due: July 27
UChicago Arts + Public Life
Arts + Public Life and the Center for the Study of Race, Politics & Culture at the University of Chicago invite applications for their joint Artist-in-Residence Program open to Chicago-based artists, writers, thinkers, and collaboratives.
Location: Chicago, IL
Application due: July 29
Shandaken: Governors Island
Shandaken: Governors Island is a free, studio-based residency that takes place on Governors Island. Each resident is given a private studio for one year each. It is open to all cultural producers who currently live in New York City.
Location: Govenors Island, New York City
Application due: July 30
Yaddo Residencies
Yaddo is a retreat for artists that offers residencies to professional creative artists from all nations and backgrounds working in one or more of the following disciplines: choreography, film, literature, musical composition, painting, performance art, photography, printmaking, sculpture, and video. Artists may apply individually or as members of collaborative teams of two or three persons.
Location: Saratoga Springs, NY
Application due: August 1
Banff Centre for Arts & Creativity Performing Arts Residency
Performing Arts at Banff Centre is committed to the commissioning, development, and production of new works in all major performance disciplines. These residencies are designed for artists in the initial creation phase of a new work in our studio spaces. Artists may stay for the entire period or for one of the two weeks.
Location: Alberta, CA
Application due: September 5
Radcliffe Institute Fellowship
Radcliffe Institute fellows pursue an independent project in a collaborative environment. Scholars, scientists, and artists work on individual projects, or in clusters, to generate new research, publications, art, and more. Applications in all academic disciplines, professions, and creative arts are encouraged.
Location: Cambridge, MA
Application due: September 13
Jentel Arts Residency
The Jentel Artist Residency Program offers dedicated individuals a supportive environment in which to further their creative development. Artists and writers experience unfettered time to allow for thoughtful reflection on the creative process in a setting that preserves the agricultural and historical integrity of the land. The program welcomes visual artists in all media, writers in fiction, creative nonfiction, and poetry and playwrights.
Location: Banner, WY
Application due: September 15
Hodder Fellowship
Open to artists demonstrating "much more than ordinary intellectual and literary gifts." Fellows are selected more "for promise than for performance." Fellowships are for one academic year and provide the opportunity to pursue an independent project. No teaching is required. A stipend is provided.
Location: Princeton, NJ
Application due: September 18
Young Photographer Artist-in-Residence, Niederösterreich in Krems
Photographers between the ages of 20-35 are invited to participate in the Artist in Residence Program in Krems/Donau. The residency includes a scholarship, solo exhibition, and participation in a group exhibition.
Location: Krems, Austria
Application due: July 15
AMP Accelerator Program
The AMP Accelerator Program is open to early and mid-stage artistic teams who are in the process of growing a sustainable arts business. The program offers participation stipends to be a part of the 3-month Accelerator Cohort. All participant teams who complete the program will be awarded a completion grant in the amount of $50,000 to assist with their business development goals.
Location: Tacoma, WA
Application due: July 20
Queens Museum Jerome Foundation Fellowship
The Queens Museum Jerome Foundation Fellowship is open to emerging visual artists living in the five boroughs of New York City. Two visual artists will receive $20,000 each, professional development consultations, and close mentorship from the Museum's staff members working toward an artist's project.
Location: New York City
Application due: July 23
Banff Artist in Residence Winter 2019
The Banff Artist in Residence in Visual + Digital Arts provides time and space for artists, curators, and arts professionals to create, research, experiment, and cultivate new directions in their work.
Location: Alberta, Canada
Application due: August 1
Akumal International Artists Residency
Emerging and established artists of all disciplines are invited to apply for the residency. Over the course of four weeks, visiting artists immerse in the Caribbean environment dedicating the time to their practice, ideally with emphasis on a specific  project or goal.The program is set up to engage with the community of Akumal through workshops, open studios, and other events, culminating in a final public exhibition.
Location: Tulum, Mexico
Application due: August 1
MAWA Residency
MAWA is offering an apartment to women-identified visual artists for residencies of 2-4 weeks in duration. Applicants can use this space and time for research, reflection, networking and/or production.
Location: Winnipeg, Canada
Application due: August 3
Princeton Arts Fellowship
Open to early-career artists whose achievements have been recognized as demonstrating extraordinary promise. Princeton Arts Fellows spend two consecutive academic years (September 1-July 1) at Princeton University and formal teaching is expected.
Location: Princeton, NJ
Application due: September 18
Barrelhouse Writers Camp
Barrelhouse Writers Camp is a laid-back working vacation with plenty of time for writing. Each participant has the option of being paired with an editor who will review their work and provide detailed feedback and suggestions for improvement.
Location: Central PA
Application due: July 9
Stormé DeLarverie Writing Residency
The Stormé DeLarverie writing residency is a 6-7 day residency for poetry or prose writers from underrepresented groups. Applicants should identify as member of an underrepresented group (writers of color, both American and international, including Native peoples, as well as, disabled people, and those who identify as LGBTQ+).
Location: Louisville, KY or Boone, NC
Application due: July 15
Art Omi: Writers Translation Lab
Art Omi hosts an annual Translation Lab, in which four English language translators are invited to work alongside the writers whose work they translate. The focused residency provides an integral stage of refinement, allowing translators to dialogue with the writers about text-specific questions. The Translation Lab emphasizes translation as a means towards cultural exchange.
Location: Ghent, NY
Application due: July 15
The John Montague International Poetry Fellowship
The Munster Literature Center invites published poets to spend twelve weeks in Cork, Ireland to work on independent projects, mentor poets, and teach a masterclass at the Cork International Poetry Festival.
Location: Cork, Ireland
Application due: July 31
PEN Center USA – Emerging Voices Fellowship
The PEN Emerging Voices Fellowship is a seven-month literary mentorship based in Los Angeles that aims to provide new writers who are isolated from the literary establishment with the tools, skills, and knowledge they need to launch a professional writing career.
Location: Los Angeles, CA
Application due: August 1
Banff Centre for Arts & Creativity Mountain and Wilderness Writing
Mountain and Wilderness Writing is a three-week residency for writers working in any genre (fiction, nonfiction, or poetry), on mountain narratives, stories of wilderness adventure, or projects with an environmental theme.
Location: Alberta, Canada
Application due: August 1
Mill House Residency
Writing By Writers offers one-week and two-week, dog-friendly residencies at the Mill House in Bend, Oregon. Residencies are open to fiction writers, creative nonfiction writers and poets. 
Location: Bend, OR
Application due: August 15
Broadkill River Press – Dogfish Head Poetry Prize
The sixteenth-annual Dogfish Head Poetry Prize for the winning book-length manuscript by a poet residing in the Mid-Atlantic states consists of manuscript publication by Broadkill River Press, among other exciting prizes.
Application due: August 15
Want your residency/fellowship/retreat/prize to be included in the next edition? Get in touch! Send us an email.