Fellowships and Residencies Spring 2021
Our quarterly roundup of fellowships, residencies, and prizes accepting applications.

Discover MFA Programs in Art and Writing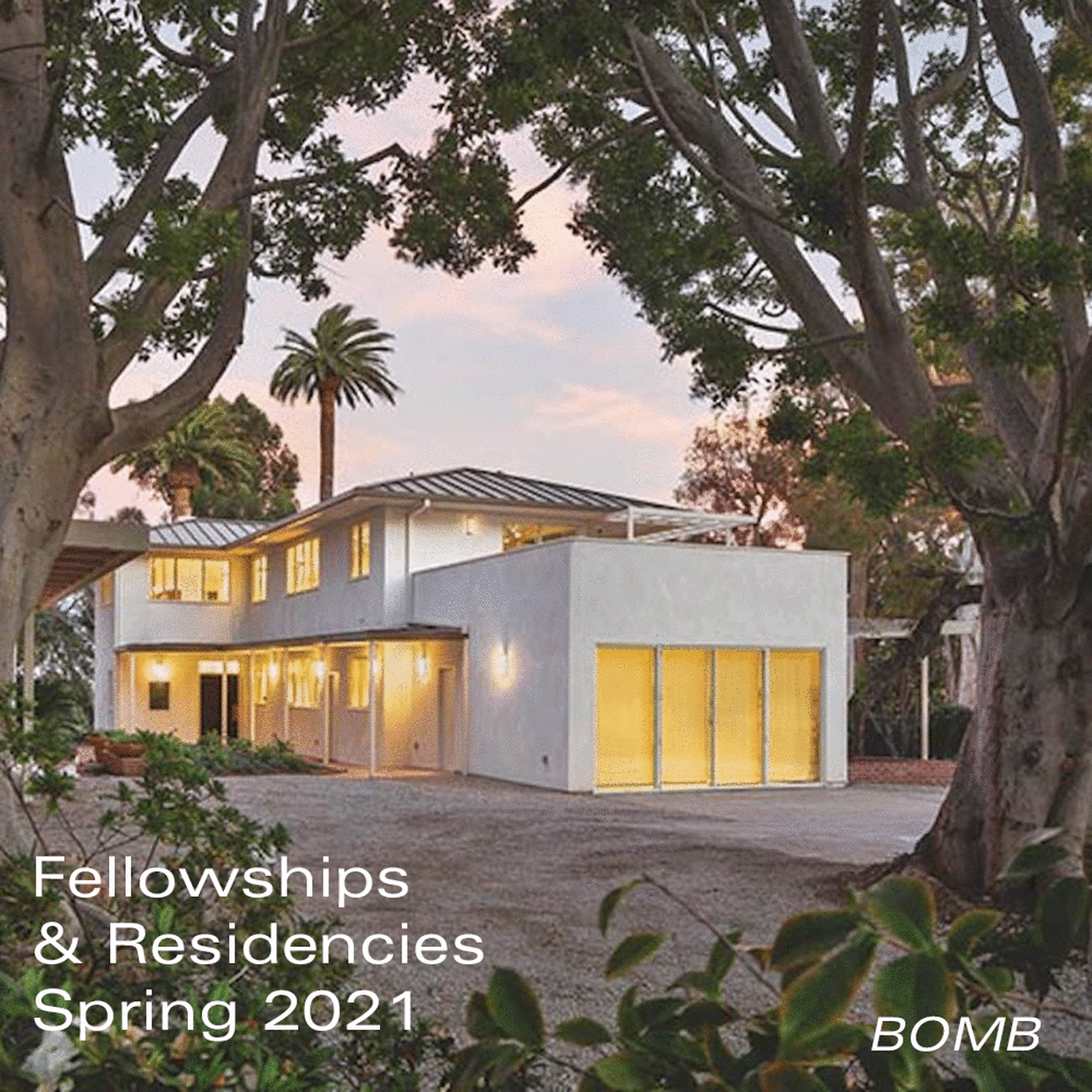 Bethany Arts Community Fall 2021 Residency
Bethany Arts Community offers residencies to emerging and established artists for the development of both new works and works in progress. BAC welcomes artists working across most disciplines, including visual artists in any medium, writers, playwrights, choreographers, musicians, composers, performance artists, filmmakers, and lighting, projection, costume and sound designers. Enjoy an environment where artists from different disciplines can work near each other, creating opportunities for cross-pollination.
Location: Ossining, NY
Deadline: April 15, 2021
Residency Period: 12 day-periods between September 21 and October 23, 2021
Creative Capital supports forward-thinking and adventurous artists across the country by providing up to $50,000 in project funding, counsel, and career development services. Our pioneering venture philanthropy approach helps artists working in all creative disciplines realize their visions and build sustainable practices.
Deadline: March 8, 2021
Our mission is to nurture artists, writers, and composers from various backgrounds and artistic disciplines and to connect them with the local community in enriching experiences that empower people through the arts in the natural beauty of Northern Michigan.
Location: Good Hart, MI
Deadline: February 17, 2021
Residency Period: Two – three weeks
About 300 artists in seven disciplines are awarded fellowships each year and the sole criterion for acceptance is artistic excellence. There are no residency fees. Travel grants as well as need-based stipends are available to open the residency experience to the broadest possible community of artists. Artists with professional standing in their fields, as well as emerging artists, are eligible to apply. MacDowell encourages artists from all backgrounds and all countries in the following disciplines: architecture, film/video arts, interdisciplinary arts, literature, music composition, theatre, and visual arts.
Location: Peterborough, NH

Deadline: April 15, 2021
Residency Period: Two weeks – two months

Millay Colony for the Arts Core Residency
The historic Core Residency program, offered free-of-charge (application fee of $40): includes a creative cohort of 6–7 other residents, private bedrooms and studios, shared living/dining/kitchen/bathrooms, laundry room, workstation, B&W darkroom, and use of the Alumni and Nancy Graves Memorial libraries; in addition, groceries and chef-prepared communal dinners are provided. Several fellowships available.
Location: Hudson Valley, NY
Deadline: March 1, 2021
Residency Period: August–October, 2021
Millay Colony for the Arts Steepletop Residency
In response to demand, the newly-created Steepletop Residency is a self-directed, juried, month-long stay available to anyone involved in a creative pursuit/project offered in April & November each year; cost is $3000. Designed for those in need and desirous of time and space with the support of a creative interdisciplinary cohort in a nurturing and inspirational setting, this opportunity includes groceries and chef-prepared communal dinners as well as private bedrooms and studios, shared bathroom (usually with one other resident), living/dining space, fully-equipped kitchen, laundry room, workstation (printer and desktop PC), B&W darkroom, and access to the Alumni and Nancy Graves Memorial libraries.
Location: Hudson Valley, NY
Deadline: March 31, 2021
Residency Period: November 2021
NES Artist Residency was founded in March 2008 in Skagaströnd, a small town in northwest Iceland. The first artists in residence arrived in June of that year. As one of the largest residencies in Iceland, NES currently hosts between 90–120 artists per year. NES provides artists with a workspace and living quarters within Skagaströnd, and the freedom to create as they wish.
Location: Skagaströnd, Iceland
Deadline: Rolling
Residency Period: Rolling
Norton Island Residency for Writers & Artists
Every summer, the Norton Island Residency for Writers & Artists hosts established writers, artists and musicians so they may develop and share their work in an extraordinarily beautiful and remote wilderness setting. This is a remote, rustic wilderness, with facilities to accommodate a select group of residents who sometimes share their work after dinner but are otherwise there to work uninterrupted.
Location: Norton Island, Maine
Deadline: March 15, 2021
Residency Period:
Session 1: June 14–24, 2021
Session 2: July 7–17, 2021
The NYSCA/NYFA Artist Fellowship is a $7,000 unrestricted cash grant available to artists living in New York State and/or one of the Indian Nations located therein. The NYSCA/NYFA Artist Fellowship is not a project grant, but is intended to fund an artist's vision or voice at all levels of their artistic development.
Deadline: February 10, 2021
Practitioner Fellows: Brown University Center for the Study of Race and Ethnicity in America
CSREA invites artists, media makers, and writers whose work focuses on race, ethnicity, and/or indigeneity in the United States to apply to be a Practitioner Fellow for the Spring 2022 academic semester. Fellows will have access to Brown University resources and are invited to contribute to the academic community. There will be opportunities to present work-in-progress in a campus-wide public lecture or performance. Projects should focus at least in part on issues of race, ethnicity, and/or indigeneity in the United States, or U.S.-related transnational contexts.
Location: Virtual
Deadline: March 31, 2021
Fellowship Period: Spring 2022 Semester
Takt Berlin A.I.R. is a three-month residency program which includes; accommodation in an individual live/work studio, weekly group critiques with our resident curator, regular creative talks, life drawing classes, artist studio visits and German-language classes. All Takt Berlin A.I.R. participants take part in a curated group exhibition at the end of their stay. Participants will also have their bio listed on the Takt website. Alongside the residency program, there is also time for participants to pursue their own work and explore ideas independently.
Location: Berlin, Germany
Ucross Fellowship for Native American Visual Artists
Residencies are open to Native American visual artists. Those selected for the fellowship are offered a four-week residency, a stipend of $2,000, and a featured gallery exhibition at Ucross the following year.
Location: Ucross, WY
Deadline: March 1, 2021
Residency Period: August–early December
The Ford Family Foundation Residency
Residencies are open to Oregon mid-career visual artists.

Location: Ucross, WY
Deadline: March 15, 2021
Residency Period: Fall 2021
Villa Aurora and Thomas Mann House
Every year, Villa Aurora & Thomas Mann House awards up to twelve fellowships to visual artists, composers, authors, film makers and performance artists. Villa Aurora is currently accepting applications for film, only.

Location: Pacific Palisades, California
Deadline: Villa Aurora—April 30, 2021 | Thomas Mann House—February 28, 2021
Residency Period: Villa Aurora Fellowships are awarded for a calendar quarter (3 months). Thomas Mann House Fellowships are 3-10 months.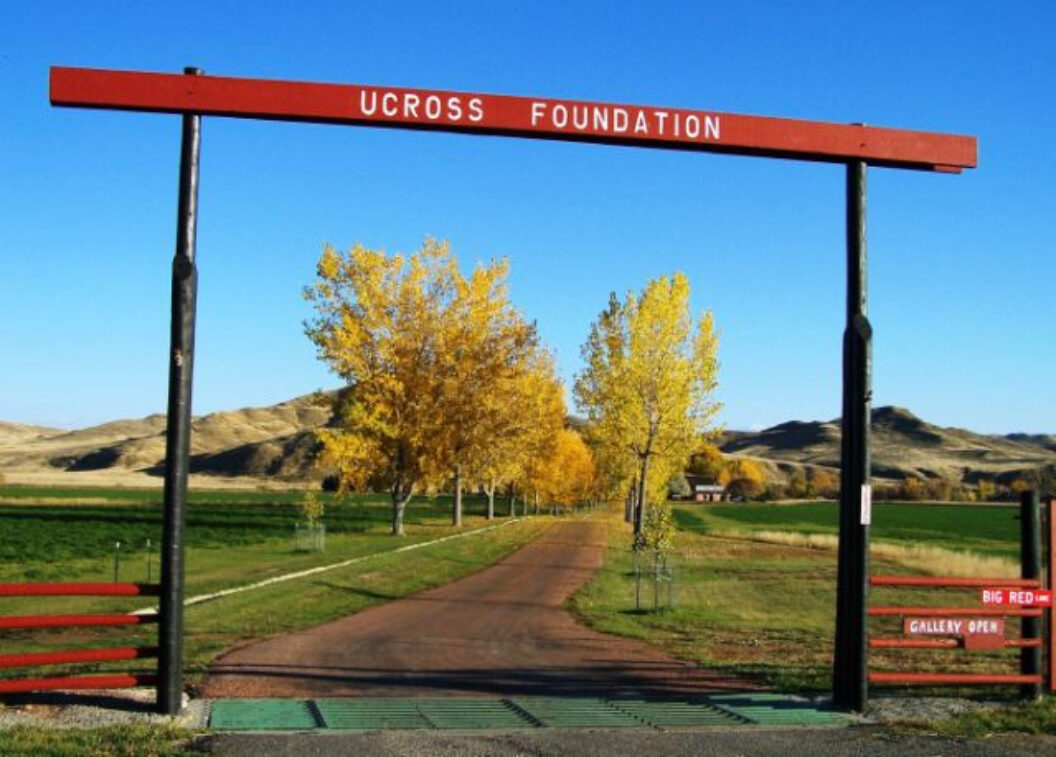 Anderson Ranch's Artists-in-Residence Program

Anderson Ranch's Artists-in-Residence Program fosters creative, intellectual, and professional growth for emerging and established visual artists. Residents have access to world-class facilities and studio time, free from everyday pressures. Resident artists will be provided housing, studio space, and meals. Residencies are offered in ceramics, new media, photography, furniture design, woodworking, painting, drawing, printmaking, and sculpture.
Location: Red Wing, MN
Deadline: February 15th, 2021
Residency Period:
Spring Session: March 16–April 20, 2022 (5 weeks)
Fall Session: October–December, 2022 (one 10-week session)
ArtBridge Not a Monolith Open Call
Not a Monolith is a forthcoming public art and professional development initiative presented by Facebook Open Arts and We The Culture in partnership with ArtBridge, a nonprofit based in New York City that works with local communities to transform construction fencing into temporary art installations.Not a Monolith is a direct and meaningful engagement with the Black Lives Matter and other social, racial, and gender justice movements. Five NYC-based early-career Black artists will be selected through a public open call process to create two (2-dimensional) public artworks for a total of 10 projects across the five boroughs of New York City. By providing local, emerging Black artists with prominent outdoor canvases in public spaces throughout New York City as well as guidance from art world professionals, Not a Monolith aims to amplify a diversity of Black voices and perspectives and show that Black identities are more complex, nuanced, and abundant than their traditional representations.This initiative will include local cultural organizations throughout the five boroughs, culminating in local programming and mutual aid efforts surrounding the final artworks.

Location: New York City
Deadline: March 7, 2021
Atlantic Center for the Arts is an innovative nonprofit artists-in-residence program that provides artists with an opportunity to work and collaborate with some of the world's masters in the visual, literary, and performing arts. Since the program began in 1982, over 3500 artists have been served from the US and around the world. Due to COVID-19 and the immense stress it has put on artists, ACA is offering FULL scholarships to all accepted artists.
Location: New Smyrna Beach, FL
Deadline: May 9, 2021
Residency Period: October 10–October 30, 2021
BRIClab Contemporary Art Residency
This newly reimagined program offers emerging and mid-career artists essential resources, mentorships, and opportunities to share their work. The residency aims to build a stronger and more diverse artistic community in Brooklyn by supporting long term growth and fostering relationships across disciplines. The program's four tracks are Contemporary Art, Film + TV, Performing Arts, and Video Art. Each track offers unique resources designed to meet the needs of varied artistic practices. In addition to a $2,500 honorarium, residents receive additional financial support, mentorship, skills-based learning opportunities, and documentation of their work.
Location: Brooklyn, NY
Deadline: February 18, 2021
Residency Period: 2021-22

Center for Book Arts Curatorial Proposal for Main Gallery Exhibitions
Curators and artists are invited to submit Main Gallery exhibition proposals at The Center for Book Arts. They are seeking proposals that elaborate, challenge, and contribute to the artistic, theoretical, historical, and contemporary aspects of Book Arts. The selected curatorial projects will be given access to the Center's resources such as the archive and collection artworks, as well as administrative support during the curation process. In addition, the curator will be awarded a $3,000 honorarium; an honoraria budget to divide amongst participating artists and program speakers; and a budget for production, including an exhibition catalog.
Location: New York, NY
Deadline: Rolling, Round 1 Application Deadline: March 15, 2021
Clay Studio Resident Artist Program
The Clay Studio Resident Artist Program offers individuals the opportunity to further develop their work, to establish professional contacts and standards, and to work within a community of like-minded individuals in an urban environment for up to five years. One of the longest ceramic residencies in the world, The Clay Studio Resident Artist Program allows artists to become successful members of The Clay Studio community, and the Philadelphia art community, while making national and international connections as well.
Deadline: March 10, 2021
Residency Period: Up to five years
De Ateliers is an artists' institute open to artists at the beginning of their professional career. It offers a two-year studio and tutoring program that is best tailored to the needs of highly motivated artists who wish to strengthen their artistic foundation, develop their ideas, and deepen their practice in a focused, critical environment among peers from around the globe. The aim is to create a better understanding of one's artistic position and process by offering a multiplicity of perspectives and critical feedback.
Location: Amsterdam, Netherlands
Deadline: March 1, 2021
Residency Period: Two years
The Franklin Furnace Fund 2021–2022
The Franklin Furnace Fund awards grants annually to early-career artists to enable them to produce major performance art works in New York. Grants range between $2,000 and $10,000 based on the peer review panel allocation of funding received by Franklin Furnace. Artists from all areas of the world are encouraged to apply; however, artists selected by the panel are expected to present their work in New York City. Full-time students are ineligible.
Location: New York, NY
Deadline: April 1, 2021
Houston Center for Contemporary Craft (HCCC)
The Artist Residency Program is designed to offer time and space for craft artists to focus on their creative work and interact with the public. The program supports emerging, mid-career, and established artists working in all craft media, including but not limited to clay, fiber, glass, metal, wood, and mixed media. The artists receive a unique opportunity to gain exposure, make connections with the Houston community, and help educate the public about craft.
Location: Houston, TX
Deadline: March 1, 2021
Residency Period: Varies—Residencies available in three-, six-, nine-, and 12-month time periods beginning in September and ending in August. Residency start dates and length determined by program review panel.
Institute for Electronic Arts Experimental Projects Residencies
One or two-week residency, with artist stipend, travel-support, lodging, technology access, materials, and technical assistance. Artists have access to a combination of emerging, contemporary, and historical media arts tools and materials, many are unique and not ordinarily available in a studio setting. The resident artists have 24-hour dedicated access to the IEA studio and equipment. The IEA research specialist will work with the resident artist. Additional technical staff and faculty are also available for consultation.
Location: Alfred, NY
Deadline: March 15, 2021 for Electronic Media (Time-Based); April 1, 2021 for Visual Art (Print Media)

Residency Period: One – two weeks

Lower East Side Printshop Keyholder Residencies
The Keyholder Residency Program offers emerging artists free 24-hour access to printmaking facilities to develop new work and foster their artistic careers. Residencies take place in the shared Artists' Studio, including the solvent/etching area and the darkroom. Keyholders work independently, in a productive atmosphere alongside other contemporary artists. Artists from all disciplines are eligible to apply; print-making skills are not required, but some familiarity with the medium is recommended. Basic instruction in printmaking techniques is available for new Keyholders. Technical assistance is not included in the program, but is available at additional cost.
Location: New York, NY
Deadline: March 1, 2021
Residency Period: Year-long residencies starting on April 1st and October 1st.
Core Residency at the The Museum of Fine Arts, Houston
The Core Program awards residencies to exceptional, highly motivated visual artists and critical writers who have completed their undergraduate or graduate training and are working to develop a sustainable practice. Fellows are expected to be active in their own creative and/or critical practice. Core fellows come together for a yearlong seminar, the content of which is driven by contemporary concerns, the interests and work of the fellows, and the Core lecture series and visitors.
Location: Houston, Texas
Deadline: April 1, 2021
Residency Period: September, 2021-May, 2022
Headlands Center for the Arts Bay Area Fellowship
This program aims to deepen support for Bay Area artists; engage artist Fellows as partners in collaboration with Headlands; center Bay Area Fellows among Headlands' national and international artist cohorts; and demonstrate Headlands' commitment to supporting creative practitioners holistically through provision of financial support, time, space, and community. The program will also evolve over time, as Headlands continues to learn how best to work with and support future Fellows.
Location: Sausalito, CA
Deadline: March 19, 2021
Fellowship Period: Two years
Roswell Artist-in-Residence Program
Well known by visual artists as the "Gift of Time", the Roswell Artist-in-Residence Program was established in 1967 to provide gifted studio-based visual artists with the unique opportunity to concentrate on their work in a supportive, collegial environment for a whole year. This "gift of time" allows artists to work without distraction in an effort to break new ground and focus on individual goals. A stipend, or living allowance, of $800 per month is offered along with $100 for a spouse/partner and $200 per child living with the grantee. Artists are granted a large, open studio as housing in a complex of six houses and 10 studios. Rent, utilities (except telephone), repairs and maintenance costs are borne by the Program.
Location: Roswell, New Mexico
Deadline: March 15, 2021
Residency Period: Year-long residencies, start dates are staggered.
Sharpe-Walentas Studio Program Artist Residency
The Sharpe-Walentas Studio Program awards rent-free, private studios to 17 visual artists for year-long residencies with the mission to provide working studio space and community for artists. Studios are located at 20 Jay Street in Brooklyn, NY, in the robust arts community of DUMBO.
Location: Brooklyn, NY
Deadline: February 15, 2021
Residency Period: The 2021–2022 Sharpe-Walentas Studio Program residency period will last from September 2021 through August 2022, with an open studios weekend held in the spring of 2022.
Squeaky Wheel Workspace Residency
Squeaky Wheel invites applications to the Summer 2021 session of its Workspace Residency for artists and researchers working in media arts. The residency is open to applicants from Buffalo and across the United States who are seeking resources, time, and studio space to support ongoing projects or the creation of new work. The Summer 2021 session will be held virtually, with equipment access provided through mailing service for non-local residents, and local pick-up for local residents. Communications and events will take place online. We will work with residents to offer tailored support for their projects during this time.
Location: Buffalo, NY
Deadline: March 26, 2021
Residency Period: August 7 – 28, 2021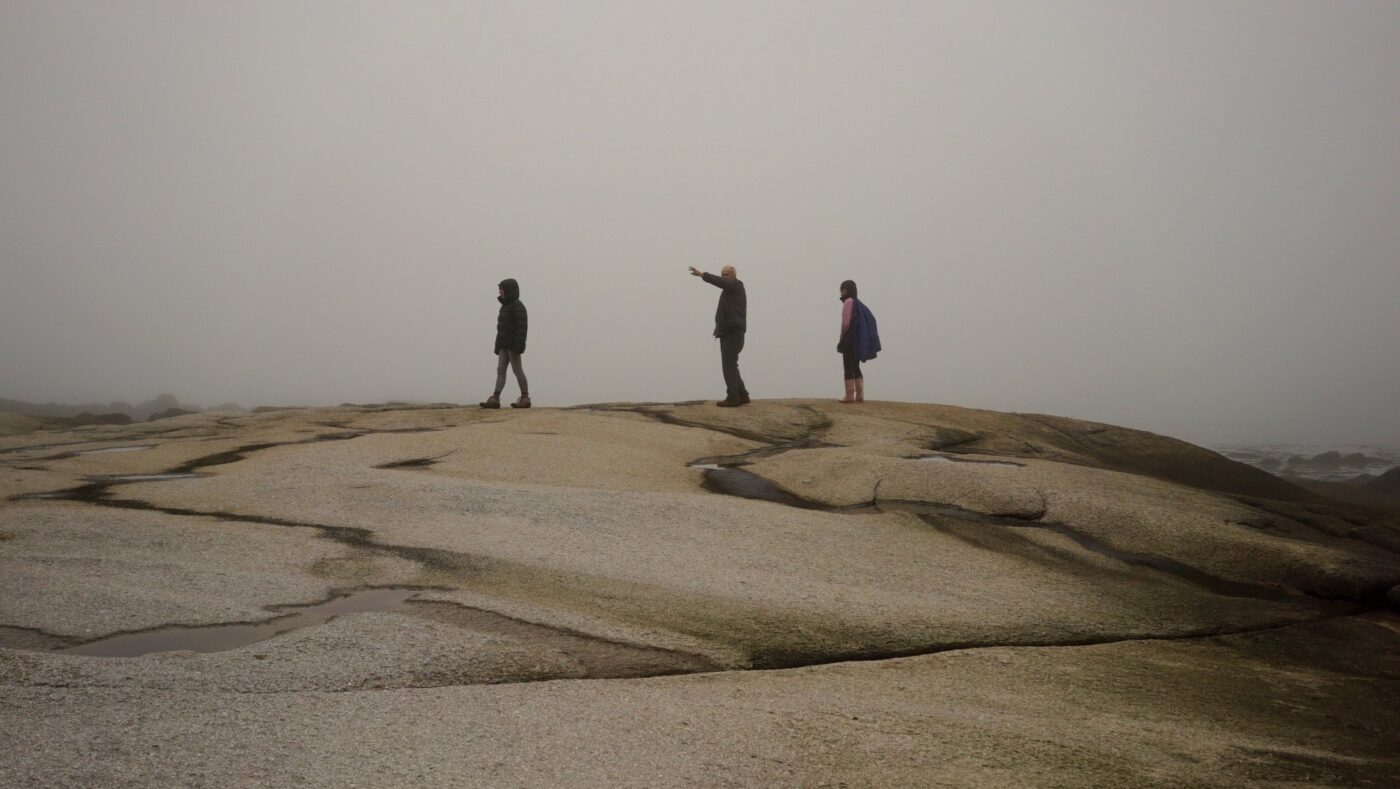 Aesthetica Creative Writing Award
Aesthetica is looking for the best new writing talent. The international literary prize is open to poetry and short fiction submissions on any theme, celebrating innovation in content, form and technique. Since its establishment 15 years ago, the Creative Writing Award has provided a platform for poets and authors across the globe to showcase their work through publication, prize money and exposure.
Deadline: August 31, 2021
The Bard Fiction Prize is awarded to a promising emerging writer who is an American citizen aged 39 years or younger at the time of application. In addition to a $30,000 cash award, the winner receives an appointment as writer in residence at Bard College. The recipient gives at least one public lecture and meets informally with students, but is not expected to teach traditional courses.
Location: Annandale-on-Hudson, NY
Deadline: June 15, 2021
Residency Period: Deadline is for the 2022 prize, residency takes place over a one-semester period.

The Blackacre Nature Preserve & Historic Homestead, in conjunction with Baltic Writing Residency, is pleased to offer a Writing Residency in Louisville, Kentucky. Thus, each year six writers will be chosen. Applications are accepted by any author of poetry, plays, screenplays, fiction, or creative nonfiction writing in English, regardless of their home nation (translations are admissible). The writer receives a $200 honorarium, is given access to an automobile, and resides, for 1–2 weeks, in a furnished house, on the grounds, offering all of the modern domestic necessities.
Location: Louisville, KY
Deadline: June 14, 2021
Hugo House Writer-in-Residence
Hugo House writers-in-residence themselves receive a monthly stipend and paid teaching opportunities, along with the time and space to complete a manuscript. Applicants for the position should be practicing, published writers of poetry as well as accomplished and dedicated writing teachers who are experienced working with writers of all levels in a traditional workshop setting, as well as on a one-on-one basis as a mentor offering criticism and professional-development advice. Applicants should have a specific artistic project they are working on during their residency (e.g., developing a manuscript for publication) and should have a special interest in helping writers become better writers and fostering an appreciation of the craft.
Location: Seattle, WA
Deadline: March 31, 2021
Residency Period: Sept. 15, 2021–June 15, 2022
The Kerouac Project provides four residencies a year to writers of any stripe or age, living anywhere in the world. As writer-in-residence, all you are required to do is live in the Kerouac House during your residency, work on your writing project, and participate in three events—a Welcome Potluck dinner for you; a Final Reading of your work at the Kerouac House at the end of your residency; and give a public reading at Valencia College. Should you desire them, the Kerouac Project can also offer opportunities for you to participate in other readings, lead workshops, and interact in other ways with the vibrant Central Florida literary community.
Location: Orlando, FL
Deadline: March 21, 2021
Residency Period:
Fall 2021: September 1–November 18, 2021
Winter 2021–2022: December 1, 2021–February 17, 2022
Spring 2022: March 1–May 19, 2022
Summer 2022: June 1–August 18, 2022
(same application deadline for all residency periods)
Lexi Rudnitsky Editor's Choice Award
Held annually in memory of poet Lexi Rudnitsky (1972–2005), the Editor's Choice Award is open to any American citizen living anywhere in the world, or anyone living in the United States regardless of residency status, with at least one previous collection of poems. The winner receives publication and $2,000.
Deadline: March 7, 2021
Maureen Egen Writers Exchange Award
Writers from the state of Rhode Island are invited to apply for the 2021 Maureen Egen Writers Exchange Award. One fiction writer and one poet will be selected. Winners receive a $500 honorarium; an all-expenses-paid trip to New York City to meet with top literary professionals, including editors, agents, publishers, and prominent writers; and a one-month residency at the Jentel Artist Residency Program in Wyoming.
Deadline: Entries must be postmarked by March 1, 2021
* Note: Due to the pandemic, in 2020 there was a series of virtual events in lieu of an in-person trip. While an in-person experience in 2021 is hoped for, it will only take place if it is deemed safe to travel and meet in person. *

NEA Creative Writing Fellowship
The National Endowment for the Arts Literature Fellowships program offers $25,000 grants in prose (fiction and creative nonfiction) and poetry to published creative writers that enable recipients to set aside time for writing, research, travel, and general career advancement. Applications are reviewed through an anonymous process in which the criteria for review are the artistic excellence and artistic merit of the submitted manuscript. Through this program, the Arts Endowment seeks to sustain and nurture a diverse range of creative writers at various stages of their careers and to continue to expand the portfolio of American art.
Deadline: March 10, 2021
Residency Period: Support of a project may begin any time between January 1, 2022, and January 1, 2023, and extend for up to two years.
PEN America Emerging Voices Fellowship
The Emerging Voices Fellowship provides a five-month immersive mentorship program for early-career writers from communities that are traditionally underrepresented in the publishing world. The program is committed to cultivating the careers of Black writers, and serves writers who identify as Indigenous, persons of color, LGBTQIA+, immigrants, writers with disabilities, and those living outside of urban centers. Through curated one-on-one mentorship and introductions to editors, agents, and publishers, in addition to workshops on editing, marketing, and creating a platform, the five-month fellowship nurtures creative community, provides a professional skill-set, and demystifies the path to publication—with the ultimate goal of diversifying the publishing and media industries. Twelve fellows will be chosen in 2021, each awarded an honorarium of $1,000.
Deadline: March 17, 2021
Fellowship Period: May – October 2021
PEN/Heim Translation Fund Grant
The PEN/Heim Translation Fund was established in the summer of 2003 by an endowed gift of $730,000 from Michael Henry Heim and Pricilla Heim, in response to the dismayingly low number of literary translations currently appearing in English. Its purpose is to promote the publication and reception of translated international literature in English. The Fund has been uniquely successful in finding publishers for major international works, encouraging younger translators to enter the field, and introducing English-speaking readers to new and exciting voices. All other criteria being equal, preference is given to translators at the beginning of their career, and to works by underrepresented writers working in underrepresented languages.
Deadline: Open April 1–June 1, 2021
PEN/Phyllis Naylor Grant for Children's and Young Adult Novels
The PEN/Phyllis Naylor Grant for Children's and Young Adult Novelists is offered annually to an author of children's or young adult fiction for a novel-in-progress. Previously called the PEN/Phyllis Naylor Working Writer Fellowship, the award was developed to help writers whose work is of high literary caliber and assist a writer at a crucial moment in their career to complete their novel. The author of the winning manuscript, selected blindly by judges unaware of nominees' names, will receive an award of $5,000.
Deadline: Open April 1–August 1, 2021
PEN/Jean Stein Grant for Literary Oral History
The PEN/Jean Stein Grant for Literary Oral History recognizes a literary work of nonfiction that uses oral history to illuminate an event, individual, place, or movement. Past winners include Sharony Green, Loida Maritza Pérez, Nyssa Chow, and Aleksandar Hemon. Beginning with the 2021 grant conferral, they will confer two PEN/Jean Stein Grants for Literary Oral History with increased cash prizes of $15,000 each. All of the submission materials and guidelines will remain the same.
Deadline: Open April 1–August 1, 2021
The Undocupoets Fellowship annually grants two $500 fellowships, with no strings attached, to poets who are currently or were formerly undocumented in the U.S. to help defray the cost of poetry-related submission fees. 2021 fellows will also receive a scholarship for a six-week workshop. LGBTQ undocumented poets prioritized.
Deadline: February 28, 2021
Wisconsin Institute for Creative Writing Fellowships
Since 1986, the University of Wisconsin's Institute for Creative Writing has provided time, space, and an intellectual community for writers working on a first book of poetry or fiction, while developing their skills as instructors in one of North America's top-ranked creative writing programs. Up to five successful applicants will receive at least $39,000 over the course of nine months, including generous health benefits, in exchange for teaching one undergraduate creative writing course each semester.
Location: Madison, WI
Deadline: March 1, 2021
Residency Period: Mid-August to mid-May
Yefe Nof California Writing Residency
Yefe Nof + 826LA + Junior High are pleased to announce the 2021 California Writing Residency. To inspire the tradition of the California voice, writers from the coast and valleys to the forests and deserts are invited to apply for two-week residencies in the mountains of Lake Arrowhead. The working environment will allow you to be alert to creativity and nurture your craft without interruption.
Location: Lake Arrowhead, CA
Deadline: February 28, 2021
Residency Period: April 5 – May 28, 2021

Want your residency, fellowship, retreat, or prize to be included in the next edition? Get in touch! Send us an email.