Fellowships and Residencies Fall/Winter 2020–21
Our quarterly roundup of fellowships, residencies, and prizes accepting applications.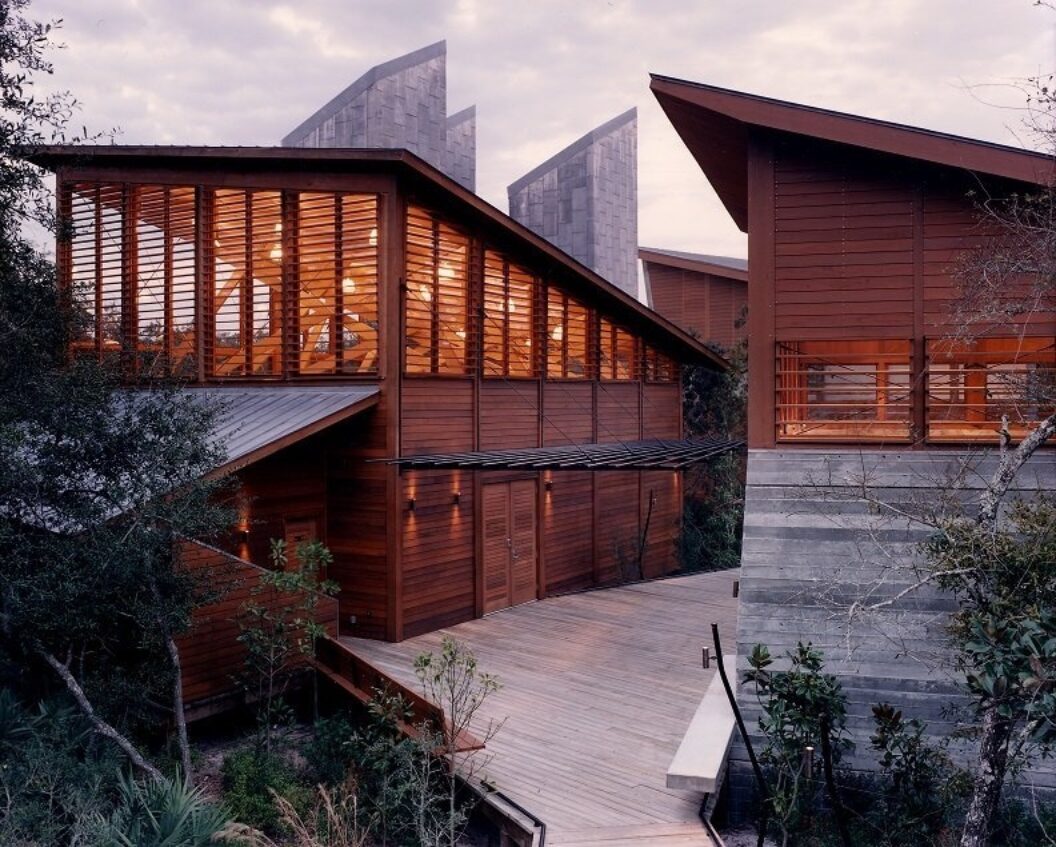 Amant takes pride in hosting artists at all stages of their careers and across a wide array of disciplines from the visual arts, literature, performance, filmmaking, and cultural theory with the singular belief that exchanging ideas and experiences about art production will enhance everyone's work.
Location: New York, NY
Deadline: December 18, 2020
Atlantic Center for the Arts is an innovative nonprofit artists-in-residence program that provides artists with an opportunity to work and collaborate with some of the world's masters in the visual, literary, and performing arts.
Location: New Smyrna Beach, FL
Deadline: December 6, 2020 (for May–June session) January 7, 2021 (for June–July session)
Residency Period: May 16–June 5, 2021 or June 27–July 17, 2021
The dots between is a six-month virtual fellowship aimed at helping artists gain financial literacy. The fellowship offers $500, and is open to artists in any discipline who are based in Colorado, New Mexico, Arizona, and Texas.
Deadline: November 16, 2020
Location: Virtual/remote
With a 2021 FORGE Fellowship, we invite individual makers and small teams (of no more than three) at any point in their career or process to spend a year (February through January) digging in, getting curious, and defining success. Learn to articulate your work to fellow innovators, concoct creative solutions to today's conundrums, and retrofit your process with guidance from FORGE and leaders in your field.
Location: New York, NY
Deadline: November 23, 2020
Residency Period: February 1, 2020–January 31, 2022
Hypatia-in-the-Woods was created to provide physical and mental space, solitude, and time for women to pursue their creative endeavors, undistracted by the everyday demands of a job, family, or other obligations. The residency is open to artists, writers, and academics to experience the tranquil setting of Holly House, the small cottage that serves as our residential retreat and study center.
Location: Shelton, WA
Deadline: November 15, 2020
Residency Period: 1–3 weeks in July, August, or September 2021
Jerome Emerging Artists Residency at the Anderson Center
The Anderson Center's Jerome Emerging Artist Residency Program offers month-long residency-fellowships at Tower View to a cohort of early-career artists from Minnesota or one of the five boroughs of New York City for concentrated, uninterrupted creative time to advance their personal artistic goals and projects.
Location: Red Wing, MN
Deadline: February 15, 2021
Residency Period: 2–4 weeks in August 2021
Kirkland Art Center Snowed-In Residency
The Snowed-In Residency was established to address what we believe to be a gap in support for working artists. Traditional residency programs are an important pillar of support for the arts community, but many financial, family, and career conflicts prevent deserving artists from having the flexibility to attend month-long residencies at these institutions. That's why our program is focused on solo, one-week retreats for artists whose lives and livelihoods may make longer stays difficult or impossible.
Location: Clinton, NY
Deadline: November 10, 2020
Our historic program, offered free-of-charge (application fee of $40): includes a creative cohort of 6–7 other residents, private bedrooms and studios, shared living/dining/kitchen/bathrooms, laundry room, workstation, B&W darkroom and use of our Alumni and Nancy Graves Memorial libraries; in addition, we provide groceries and chef-prepared communal dinners.
Location: Austerlitz, NY
Deadline: March 1, 2021
NES Artist Residency was founded in March 2008 in Skagaströnd, a small town in North West Iceland. The first artists in residence arrived in June of that year. As one of the largest residencies in Iceland, NES currently hosts between 90–120 artists per year. NES provides artists with a workspace and living quarters within Skagaströnd, and the freedom to create as they wish.
Location: Skagaströnd, Iceland
Deadline: Rolling
The Gaius Charles Bolin Fellowships at Williams College
The Gaius Charles Bolin Fellowships at Williams College are designed to promote diversity on college faculties by encouraging students from underrepresented groups to complete a terminal graduate degree and to pursue careers in college teaching. The Bolin Fellowships are two-year residencies at Williams, and two scholars or artists are appointed each year.
Location: Williamstown, MA
Deadline: November 15, 2020
Residency Period: 2021–22 and 2022–23 Academic Years
NYU Center for Ballet and the Arts Resident Fellowship
The Resident Fellowship is our core offering for scholars and artists of all disciplines to develop projects that expand the way we think about the history, practice, and performance of dance. Past fellows have come from wide-ranging disciplines such as history, design, philosophy, visual arts, and more. Fellows are not required to be experts in ballet or dance, but must have an interest in engaging with the art. The fellowship provides space, a stipend, and the time to pursue rigorous work. Fellows also gain new colleagues and a broad community of scholars and artists, two communities that do not often meet.
Location: New York, NY
Deadline: November 2, 2020
Residency Period: 2021–22 Academic Year
UC Berkeley Poetry and the Senses Fellowship
UC Berkeley's Arts Research Center (ARC) is spending two years exploring Poetry and the Senses, thanks to a generous grant from Engaging the Senses Foundation. The program is grounded in the relevance and urgency of lyrical making and storytelling in times of political crisis, and the value of engaging the senses as an act of care, mindfulness, and resistance. We support poetry in its broadest definition; our fellows have had connections in English and Comparative Literature; Theater, Dance and Performance Studies; Art Practice; Berkeley Center for New Media; Global Urban Humanities; Native American Studies; Spanish & Portuguese; Music; and Near Eastern Studies departments at UC Berkeley. Amplifying under-represented voices is part of ARC's bigger mission.
Location: Berkeley, CA
Deadline: November 15, 2020
Residency Period: January–May 2021
Stochastic Labs Summer Residency

Stochastic Labs awards fully sponsored residencies to exceptional engineers, artists, scientists, and entrepreneurs from around the world. Residencies are of variable length and include housing, work space and equipment; a $1,000 monthly stipend; and a budget for materials.

Location: Berkeley, CA
Deadline: Rolling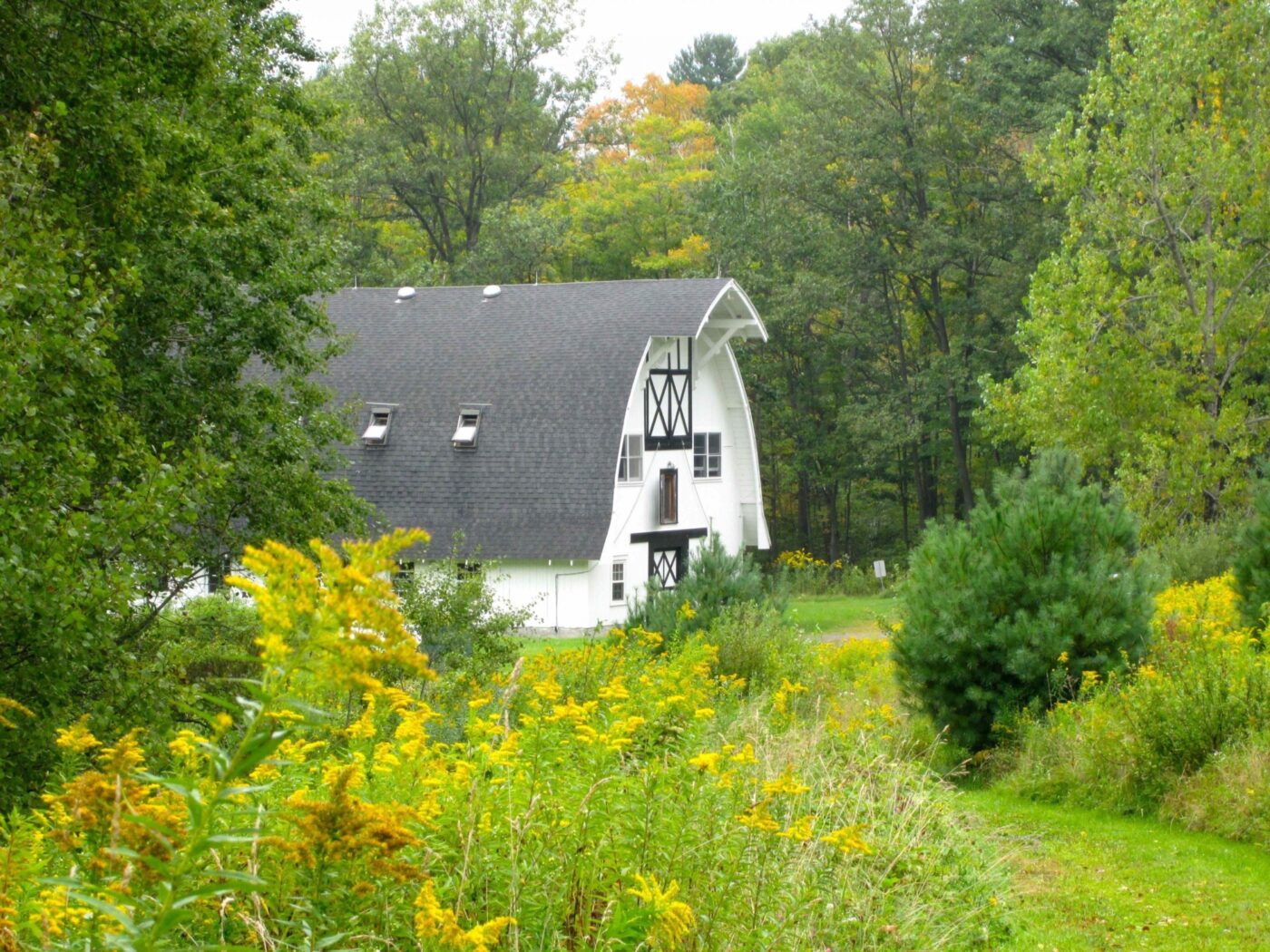 11th Biennial Alexander Rutsch Award and Solo Exhibition for Painting
Pelham Art Center is pleased to announce a call for entries for the 11th biennial Alexander Rutsch Award and Exhibition for Painting. This juried competition is open to US-based artists aged 19 and older. The winner is awarded a $7,500 cash prize, a solo exhibition, and printed catalog at Pelham Art Center. Pelham Art Center is proud to sponsor this competition and award honoring the memory and artistic achievement of artist Alexander Rutsch (1916–1997).
Deadline: December 15, 2020
Artist Residency at the Long Island Game Farm
Visual artists are invited to submit proposals to be artists in residence at the Long Island Game Farm for the 2021 summer season. Proposals may be for permanent or temporary installations and should reflect and incorporate the mission of the LI Game Farm of honoring and educating about the natural environment. Artists selected for residencies will be given a stipend and limited materials reimbursement.
Location: Manorville, NY
Deadline: November 15, 2020
Residency Period: June 7–July 15, 2021
Cluster London Artist-in-Residence
The Cluster Artist-in-Residence program aims to provide a tailored experience with a broad network of opportunities to counter the "one-size-fits-all" logic that so frequently pervades our industry. Working from a studio in East London with specific equipment provided in response to the artist's needs, residents will be given a custom-designed program of one-on-one mentoring sessions with industry professionals who will guide them through research and production, and help shape their concluding solo show.
Location: London, UK
Deadline: December 20, 2020
Residency Period: 4 weeks in Spring 2021 at a time suitable for the artist with career support continuing for one year (or more) during which their work will also be exhibited at the Cluster fair.
The Creative Capital Award helps artists working in all creative disciplines realize their visions and build sustainable practices. Creative Capital provides each funded project with up to $50,000 in direct funding and career development services valued at $50,000, for a total commitment of up to $100,000 per project.
Deadline: Application opens in February 2021.
Franconia Sculpture Park Fellowship and Emerging Artist Residencies
Located 45 miles from Minneapolis/St. Paul in the scenic St. Croix River Valley, the traditional lands of the Wahpekute people, Franconia Sculpture Park (FSP) operates a 43-acre outdoor museum, an artist-in-residence program, robust public programming, and expansive educational initiatives. We encourage experimentation and knowledge-building–whether artists seek to redefine process, reflect social and cultural contexts of our time, or push conceptual or material boundaries. We support sculpture, land art, ceramics, contemporary craft, experimental sound/music, socially engaged art, multidisciplinary art, installation, and performance.
Location: Shafer, MN
Deadline: November 15, 2020
Residency Period: Start Dates: April 7, 2021; June 16, 2021; September 8, 2021
NXTHVN Studio and Curatorial Fellowships
Each June, NXTHVN welcomes up to seven artists, two curators, and eight New Haven high school students to its annual Fellowship and Apprenticeship programs. Through a proprietary curriculum that focuses on mentorship, professional development, and skills training, members of the cohort cultivate their individual practices within a collaborative, community-driven context. Each fellow mentors a local high school apprentice, providing them with hands-on instruction in studio and curatorial practices. Through active participation in NXTHVN's year-long programs, early-career artists and curators make the personal strides and interpersonal connections that advance their careers.
Location: New Haven, CT
Deadline: November 1, 2020
Residency Period: June 2021
The 2021 Socrates Annual Fellowship
The 2021 Socrates Annual awards ten artists—selected through open-call application process by a curatorial jury—with the funding, technical assistance, and administrative support needed to realize ambitious public art projects for dedicated exhibition in the Socrates Sculpture Park's landscape. Rather than adhering to a specific theme, The Socrates Annual program seeks to showcase each Artist Fellow's unique vision and practice.
Location: Long Island City, NY
Deadline: December 4, 2020
Residency Period: Spring 2021
The Center for Emerging Visual Artists
A two-year hatchery of innovation, the Visual Artist Fellowship underscores CFEVA's commitment to fostering artistic excellence and furthers its mission to help visual artists build sustainable careers.
Location: Philadelphia, PA
Deadline: March 2, 2020
The Hopper Prize seeks to create new relationships between artists, curators, writers, and collectors in addition to providing unrestricted cash awards to artists. The Hopper Prize network reaches professionals who are committed to supporting the field of visual arts. Support from The Hopper Prize makes it possible for artists to fully realize their creative expression while reaching new curatorial audiences, collectors, writers, and advisors.
Deadline: November 17, 2020
Rhizome's microgrant program awards $500–$1,500 to proposals with a compelling vision for net art.
Deadline: Rolling
The Virginia A. Groot Foundation offers three grants (up to $50,000, $20,000, $10,000) to artists who have exceptional talent and demonstrated ability in ceramic sculpture or sculpture. Artists may be at any stage of career development, from emerging to mature. Applicants must be 21 years or older at the time of the application deadline.
Deadline: February 1, 2021

The Virginia Museum of Fine Arts Fellowship Program is a vital source of funding for the visual arts and art history in Virginia. VMFA is committed to supporting professional artists as well as art and art history students who demonstrate exceptional creative ability in their chosen discipline and, as such, has awarded nearly $5.8 million in Fellowships to Virginians.
Location: Richmond, VA
Deadline: November 6, 2020
Residency Period: August 2021–May 2022
Women's Studio Workshop Artist's Book Residency
The Artist's Book Grant is a six- to eight-week residency for artists to produce a limited edition book work. Working intensively in our studios, artists print and bind their own books, and are encouraged to create an edition size no larger than 100 and no smaller than 50. The grant includes a stipend of $350 per week, up to $750 for materials, up to $250 for travel within the Continental US, free onsite housing, and 24/7 studio access. WSW can provide technical advice; training on new equipment, techniques, and materials; and production assistance.
Location: Rosendale, NY
Deadline: November 15, 2020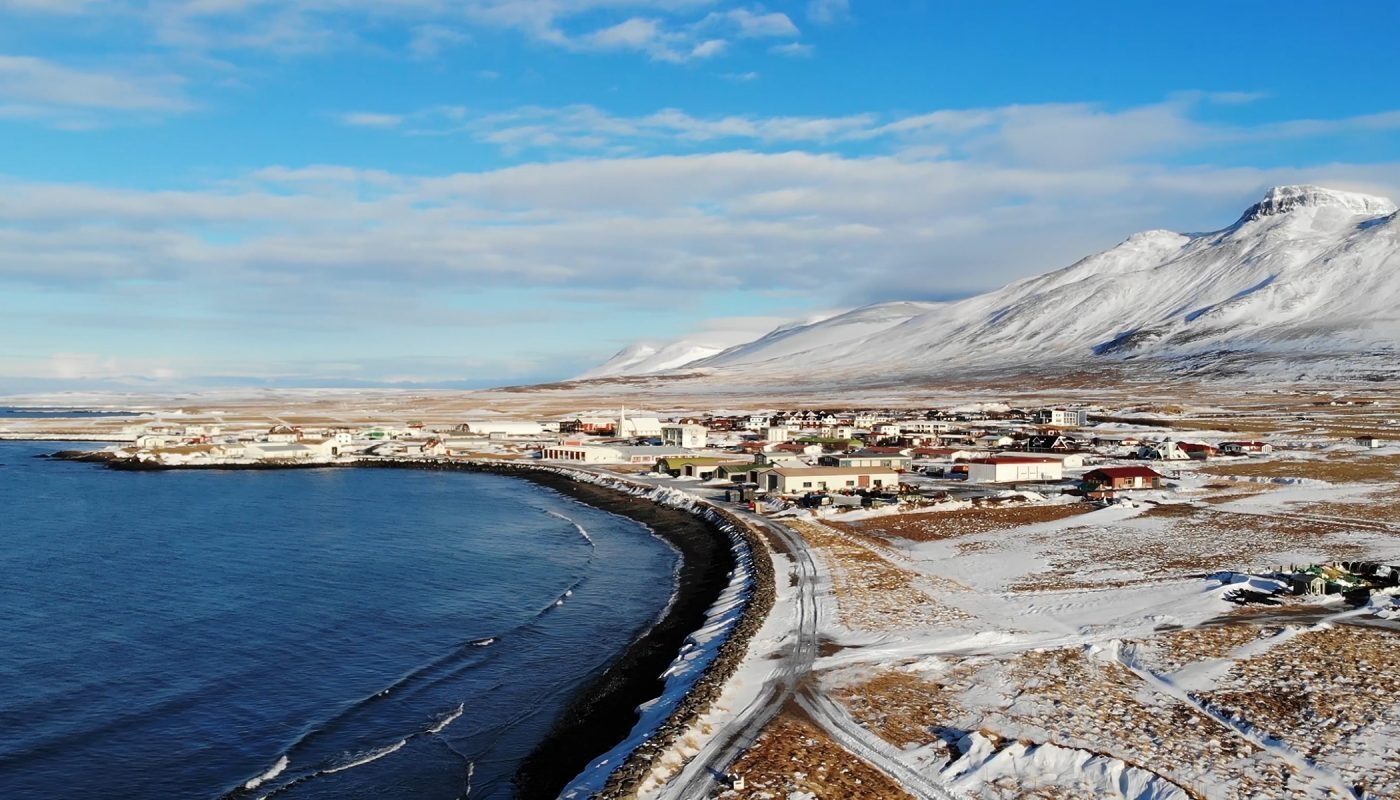 Blackacre Reserve Writing Residency
The Blackacre Writing Residency is located in a beautiful, 300-acre forest and nature preserve located near Louisville, KY. The writer receives a $200 honorarium and resides for 1–2 weeks in a furnished house on the grounds, offering all of the modern domestic necessities. The period of the residency is dependent, in part, on the institution's overall schedule of visiting artists and writers. In turn, the writer has an immense amount of say as to when they occupy the residency, having the ability to delay beginning the residency for up to a year from being awarded the residency. Residents are welcome to bring their partners.
Location: Louisville, KY
Deadline: Rolling
Residency Period: 1–2 weeks
Bucknell University Stadler Fellowships
Since 1998, the Stadler Fellowships have offered recent MFA graduates in poetry the opportunity to receive professional training in editing and literary arts administration. Beginning in the 2021–22 academic year, the program will be divided into two distinct tracks: a fellowship in literary editing and a fellowship in literary arts administration. Applicants can apply to one or the other. Both fellowships are designed to balance the development of professional skills with time to complete a first book of poems. Fellows serve for 20 hours each week during the academic year. The balance of the fellows' time is reserved for writing. The 10-month fellowships provide health insurance and a stipend of at least $33,000.
Location: Lewisburg, PA
Deadline: December 1, 2020
Residency Period: 2020–2021 Academic Year
PEN/Robert J. Dau Short Story Prize for Emerging Writers
The PEN/Robert J. Dau Short Story Prize for Emerging Writers recognizes 12 emerging writers each year for their debut short story published in a literary magazine, journal, or cultural website, and aims to support the launch of their careers as fiction writers. Each of the 12 winning writers receives a cash prize of $2,000, and the independent book publisher Catapult will publish the 12 winning stories in an annual anthology entitled Best Debut Short Stories: The PEN America Dau Prize, which will acknowledge the literary magazines and websites where the stories were originally published.
Deadline: November 15, 2020
Philip Roth Residency in Creative Writing
Named for Bucknell's renowned literary alumnus and initiated in Fall 1993, the Philip Roth Residence in Creative Writing offers up to four months of unfettered writing time for a writer working on a first or second book of fiction or creative nonfiction. The residency provides lodging in Bucknell's "Poets' Cottage" and a stipend of $5,000.
Location: Lewisburg, PA
Deadline: February 1, 2021
Residency Period: August–December 2021 or January–May 2022
Sandy Crimmins National Prize for Poetry
The Sandy Crimmins National Prize for Poetry is an annual national poetry prize offering the first-place winner a cash award of $1,000, and $250 runner-up awards. The Prize celebrates risk, innovation, and emotional engagement; and especially encourages poets from underrepresented groups and backgrounds to send their work.
Deadline: November 15, 2020
Shearing Fellowship for Emerging and Distinguished Writers—Black Mountain Institute and The Believer

The Shearing Fellowship is for emerging and distinguished writers who have published at least one book with a trade or literary press. It includes a stipend of $20,000 paid over a four-month period, a semester-long letter of appointment, eligibility for health coverage, office space in the BMI offices on the campus of UNLV, free housing (fellows cover some utilities) in a unique and vibrant arts complex in the bustling district of downtown Las Vegas—home to The Writer's Block, our city's beloved independent bookstore—recognition in BMI's literature, and on The Believer's masthead, as a "Shearing Fellow."
Location: Las Vegas, NV
Deadline: November 1, 2020
Steinbeck Fellow Program at San José State University
The Steinbeck Fellow Program, endowed through the generosity of Martha Heasley Cox, offers emerging writers of any age and background the opportunity to pursue a significant writing project while in residence at SJSU. The emphasis of the program is on helping writers who have had some success but have not published extensively, and whose promising work would be aided by the financial support and sponsorship of the center and the university's creative writing program.
Location: San José, CA
Deadline: January 2, 2021
Residency Period: 2021–2022 Academic Year
The Mesa Refuge has supported more than 800 writers and other creatives, mostly focused on "ideas at the edge" of nature, human economy and social equity. A Mesa Refuge residency is an opportunity to develop ideas and present them to the public. We give priority to writers focusing on nature, the human economy, and social equity. We encourage applicants from diverse backgrounds and disciplines.
Location: Point Reyes Station, CA
Deadline: December 1, 2020
Residency Period:
Session 1: March 19–April 1
Session 2: April 2–April 15
Session 3: April 16–April 29
Session 4: April 30–May 13
Velvetpark Residency is a project-based work studio awarded through a selection process by open application. It is open to LGBTQ+ writers and visual artists to complete a proposed project. For almost two decades Velvetpark has recognized queer people in the arts, academia, and activism by featuring stories on, by, or about these individuals in the pages of the print magazine and online. It is in the same spirit that our residency program has been launched and expanded to include imaginative and enterprising LGBT+ creators who need space to support and cultivate their work.
Location: New York, NY
Deadline: November 15, 2020
Residency Period: January–June 2021
The Yale Series of Younger Poets champions the most promising new American poets. Awarded since 1919, the Yale Younger Poets prize is the oldest annual literary award in the United States. Past winners include Muriel Rukeyser, Adrienne Rich, William Meredith, W.S. Merwin, John Ashbery, John Hollander, James Tate, and Carolyn Forché. Louise Glück was the judge of the Series from 2003–2010, and Carl Phillips is the current judge.
Location: New Haven, CT
Deadline: November 15, 2020
Unique among writing programs, Stanford offers ten two-year fellowships each year, five in fiction and five in poetry. All the fellows in each genre convene weekly in a three-hour workshop with faculty. Fellows are regarded as working artists, intent upon practicing and perfecting their craft. The only requirements are workshop attendance and writing. The program offers no degree. In awarding fellowships, we consider the quality of the candidate's creative work, potential for growth, and ability to contribute to and profit from our writing workshops. The Stanford Creative Writing Program's students are diverse in style and experience, with talent and seriousness the true common denominators.
Location: Stanford, CA
Deadline: December 1, 2020
Want your residency, fellowship, retreat, or prize to be included in the next edition? Get in touch! Send us an email.