Fellowships and Residencies Fall 2021
Our quarterly roundup of fellowships, residencies, and prizes accepting applications.

Discover MFA Programs in Art and Writing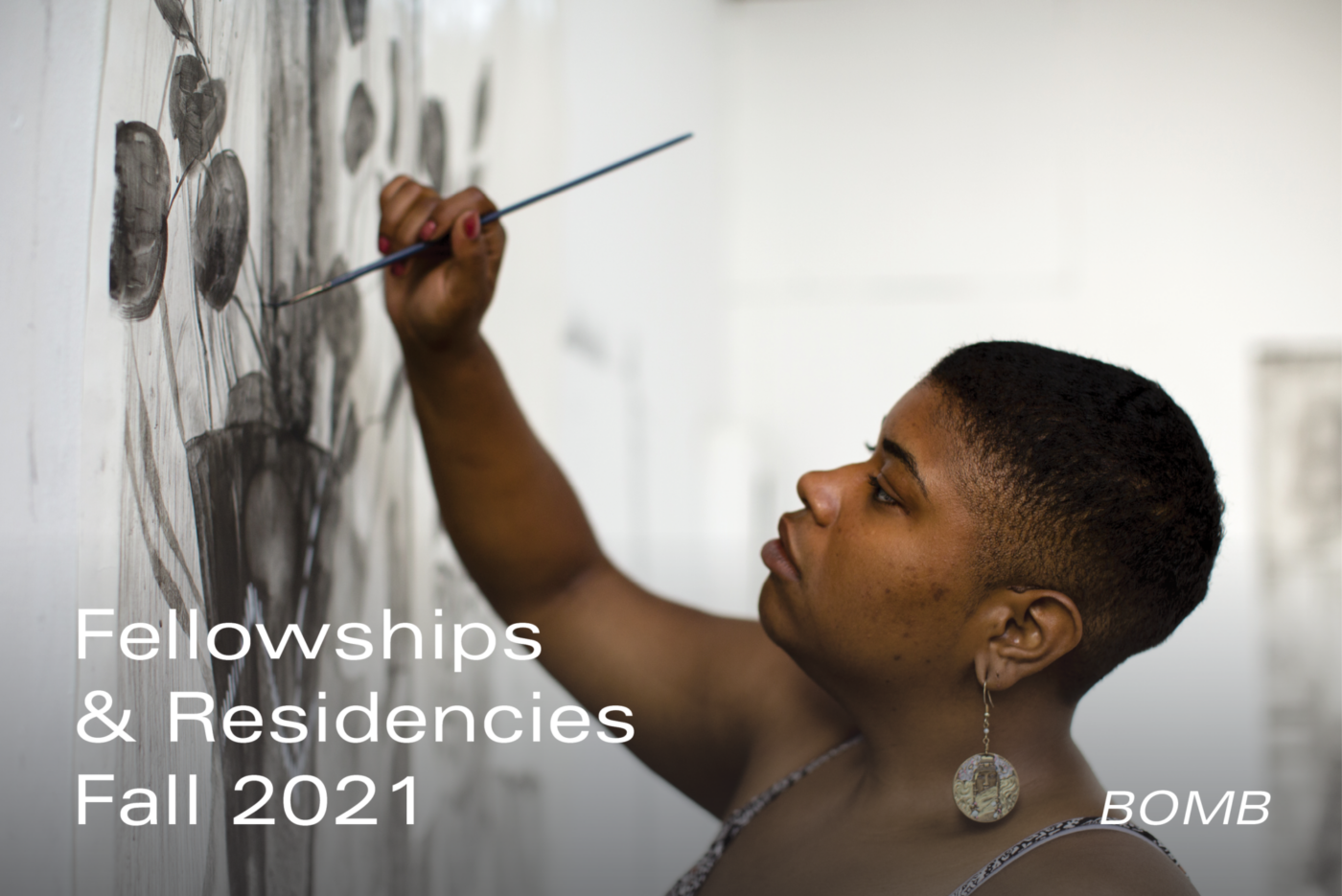 The Music Residency provides musicians and sound artists with the exclusive use of a professional recording studio. Residents work independently or with the support of an in-house audio engineer to create and record new work free from commercial constraints over the course of a month.
Location: Brooklyn, NY
Deadline: September 30
Residency Period: One month, rolling

The historic Core Residency program, offered free-of-charge (application fee of $40) includes a creative cohort of 6–7 other residents, private bedrooms and studios, shared living/dining/kitchen/bathrooms, laundry room, workstation, B&W darkroom, and use of the Alumni and Nancy Graves Memorial libraries; in addition, groceries and chef-prepared communal dinners are provided. Several fellowships available.
Location: Austerlitz, NY
Deadline: October 1, 2021
Residency Period: 3 ½ weeks through May–July, 2022
The dots between is a six-month virtual fellowship aimed at helping artists gain financial literacy. The fellowship offers $500 and is open to artists in any discipline who are based in Colorado, New Mexico, Arizona, and Texas.
Location: Santa Fe, NM
Deadline: October 1, 2021
Residency Period: November 2021–May 2022
Early-career artists, curators, and producers based in the UK can apply for this fund to strengthen existing or start new collaborations after the isolating impact of Covid-19. Awards worth £2,000 will help artists connect, develop their work, and generate new ideas.
Location: United Kingdom
Deadline: October 4, 2021
Mirante Xique-Xique Research Residency
This residency program is geared toward visual artists, curators, writers, architects, cooks, environmentalists, and academics who are interested in living, creating, or having an immersion experience in the Chapada Diamantina. The program is research-oriented, and it welcomes those who can establish their own working conditions in the area.
Location: Chapada Diamantina, Brazil
Deadline: October 10, 2021
Art Omi has five residency programs for artists (of all disciplines), writers, dancers and choreographers, architects, and musicians and composers. The program is located in the historic Hudson River Valley.
Location: Ghent, NY
Deadline: October 15, 2021
Dresher Ensemble Artist Residency
This residency supports artists in Northern California who are in their early to mid-career stage with free studio space and up-to-date equipment to create new work in the time-based arts such as theater, performance, dance, movement, music, sound art, instrument invention, as well as collaborative and interdisciplinary work. Artists also receive a stipend of up to $1,500.
Location: San Francisco, CA
Deadline: October 29, 2021
The 2021 FORGE Fellowship invites individual makers and small teams (of no more than three) at any point in their career or process to spend a year (February through January) digging in, getting curious, and defining success. Learn to articulate your work to fellow innovators, concoct creative solutions to today's conundrums, and retrofit your process with guidance from FORGE and leaders in your field.
Location: New York, NY
Deadline: November 1, 2021
Residency Period: February 1–January 31, 2021
Yaddo is a retreat for artists located on a four-hundred-acre estate in Saratoga Springs, New York. Its mission is to nurture the creative process by providing an opportunity for artists to work without interruption in a supportive environment.
Location: Saratoga Springs, NY
Deadline: January 5, 2022
About 300 artists in seven disciplines are awarded fellowships each year and the sole criterion for acceptance is artistic excellence. There are no residency fees. Travel grants as well as need-based stipends are available to open the residency experience to the broadest possible community of artists. Artists with professional standing in their fields, as well as emerging artists, are eligible to apply. MacDowell encourages artists from all backgrounds and all countries in the following disciplines: architecture, film/video arts, interdisciplinary arts, literature, music composition, theatre, and visual arts.
Location: Peterborough, NH
Deadline: February 10, 2022
Residency Period: September 1, 2022–February 28, 2023
NES Artist Residency was founded in March 2008 in Skagaströnd, a small town in northwest Iceland. The first artists in residence arrived in June of that year. As one of the largest residencies in Iceland, NES currently hosts between 90–120 artists per year. NES provides artists with a workspace and living quarters within Skagaströnd, and the freedom to create as they wish.
Location: Skagastönd, Iceland
Deadline: Rolling
NYFA and the Rasuchenberg Foundation have teamed up to offer visual and media artists and choreographers in the US grants of up to $5,000 for medical related emergencies.
Deadline: Rolling
Stochastic Labs Summer Residency
Stochastic Labs awards fully sponsored residencies to exceptional engineers, artists, scientists, and entrepreneurs from around the world. Residencies are of variable length and include housing, work space, and equipment; a $1,000 monthly stipend; and a budget for materials.
Location: Berkeley, CA
Deadline: Rolling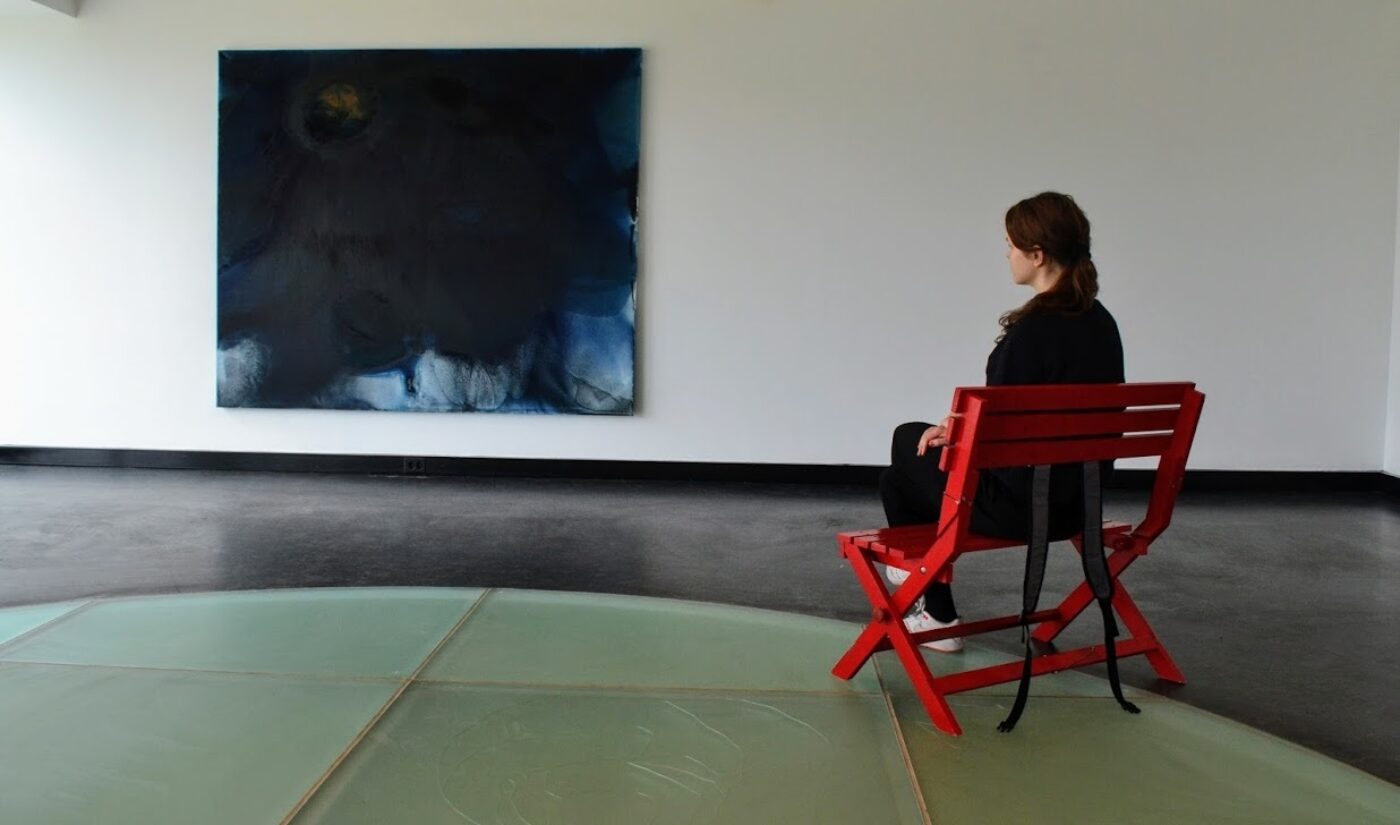 This inaugural residency seeks artist scholars interested in engaging to conduct research and resource building that benefits the "People of the Global Majority" working within lens based mediums. Residents will receive a $500 stipend, scholastic and professional development, and more.
Deadline: October 1, 2021
The Artadia Awards provide financial support, exposure and recognition to artists in Atlanta. The awards are unrestricted, allowing artists to use the funds in any way they choose.
Location: Atlanta, GA
Deadline: October 1, 2021
Craft Research Fund Artists Fellowship
This fellowship awards $20,000 to two artists to support research projects that advance, expand, and support the creation of new research and knowledge through craft practice. There is a $15 application fee.
Deadline: October 4, 2021
For the first time, Foundwork will award two artists unrestricted $10,000 grants and studio visits with each of the distinguished jurors.
Deadline: October 10, 2021
Collective Imagination for Spatial Justice Grant
NEFA's grants ranging from $2,000 to $5,000 support Massachusetts-based imagination teams that are dreaming up public art that can help us see, feel, experience, and imagine justice now without the pressure of having to predetermine a project that may come out of the imagination stage.
Location: Massachusetts
Deadline: October 18, 2021
Public Art for Spatial Justice Grant
NEFA's Public Art for Spatial Justice grants, worth $5,000 to $15,000, support Massachusetts artists and artistic collaborations to create public art in Massachusetts that fosters public imagination and contributes to more just futures for our public spaces and public culture.
Location: Massachusetts
Deadline: October 18, 2021
This $7,000 award by the Recharge Foundation was created for painters living in the United States who are working in the New Surrealist style.
Deadline: October 19, 2021
VIA Art Fund is accepting letters of inquiry (LOIs) for their Artist Production grant program. The grant awards individual artists, nonprofit organizations, and institutions $25,000–100,000 in support of new artistic commissions that take place outside museum or gallery walls, within the public realm, or in nontraditional exhibition environments. Project must have a confirmed exhibition venue.
Deadline: October 25, 2021
The Hopper Prize seeks to create new relationships between artists, curators, writers, and collectors in addition to providing unrestricted cash awards to artists. The Hopper Prize network reaches professionals who are committed to supporting the field of visual arts. Support from The Hopper Prize makes it possible for artists to fully realize their creative expression while reaching new curatorial audiences, collectors, writers, and advisors.
Deadline: November 15, 2021
Women's Studio Workshop Artist's Book Residency
The Artist's Book Grant is a six- to eight-week residency for artists to produce a limited edition book work. Working intensively in their studios, artists print and bind their own books and are encouraged to create an edition size no larger than 100 and no smaller than 50. The grant includes a stipend of $350 per week, up to $750 for materials, up to $250 for travel within the Continental US, free onsite housing, and 24/7 studio access. WSW can provide technical advice; training on new equipment, techniques, and materials; and production assistance.
Location: Rosendale, NY
Deadline: November 15, 2021
Atlantic Center for the Arts is an innovative nonprofit artists-in-residence program that provides artists with an opportunity to work and collaborate with some of the world's masters in the visual, literary, and performing arts. Since the program began in 1982, over 3,500 artists have been served from the US and around the world. Due to COVID-19 and the immense stress it has put on artists, ACA is offering FULL scholarships to all accepted artists.
Location: New Smyrna Beach, FL
Deadline: December 5, 2021
Residency Period: May 15–June 04, 2022
Center for Book Arts Curatorial Proposal for Main Gallery Exhibitions
Curators and artists are invited to submit Main Gallery exhibition proposals at The Center for Book Arts. They are seeking proposals that elaborate, challenge, and contribute to the artistic, theoretical, historical, and contemporary aspects of Book Arts. The selected curatorial projects will be given access to the Center's resources such as the archive and collection artworks, as well as administrative support during the curation process. In addition, the curator will be awarded a $3,000 honorarium; an honoraria budget to divide amongst participating artists and program speakers; and a budget for production, including an exhibition catalog.
Location: New York, NY
Deadline: January 15, 2022
The Virginia A. Groot Foundation offers three grants (up to $50,000, $20,000, $10,000) to artists who have exceptional talent and demonstrated ability in ceramic sculpture or sculpture. Artists may be at any stage of career development, from emerging to mature. Applicants must be 21 years or older at the time of the application deadline.
Deadline: February 1, 2022
Light Work Artist in Residency Program
Each year Light Work invites 12–15 artists to participate in its residency program, including one artist co-sponsored by Autograph ABP and one artist commission for Urban Video Project (UVP). Artists selected for the residency program are invited to live in Syracuse for one month. They receive a $5,000 stipend, an apartment to stay in, a private digital studio, a private darkroom, and 24-hour access to our facility. Applications are open to all artists working in photography or image-based media.
Location: Syracuse, NY
Deadline: July 1, 2022
The Athena Standards Residency is a month-long studio artist residency program in the bustling metropolis of Athens, Greece. The In-Studio Residency program provides the artist with an open format studio in an expansive, repurposed commercial building and shared housing with another residency artist in proximity to the studio. Professional development is integral to the Athena Standards Residency program; artists work closely with Art Historian and Curator Elizabeth Plessa to fully experience the Athenian Art scene and all it has to offer.
Location: Athens, Greece
Deadline: Rolling
Foundation for Contemporary Arts Emergency Grant
Do you have an unanticipated opportunity to present your work? Did you incur an unexpected expense that you didn't budget for? The Foundation for Contemporary Arts offers Emergency Grants between $200 and $2,500 for visual and performing artists. They review applications once a month, so you can quickly take advantage of momentum or solve any budget errors.
Deadline: Rolling
Gottlieb Emergency Grant Program
This emergency grant provides financial assistance to painters, printmakers, and sculptors whose needs are the result of an unforeseen incident, and who lack the resources to meet that situation.
Deadline: Rolling
Squeaky Wheel Workspace Residency
Squeaky Wheel's Workspace Residency is a project-based residency for artists and researchers working in media arts. Offered twice per year, the residency is open to applicants from Buffalo and across the United States who are seeking resources, time, and support for ongoing projects or the creation of new work.
Location: Buffalo, NY
Deadline: October 15, 2021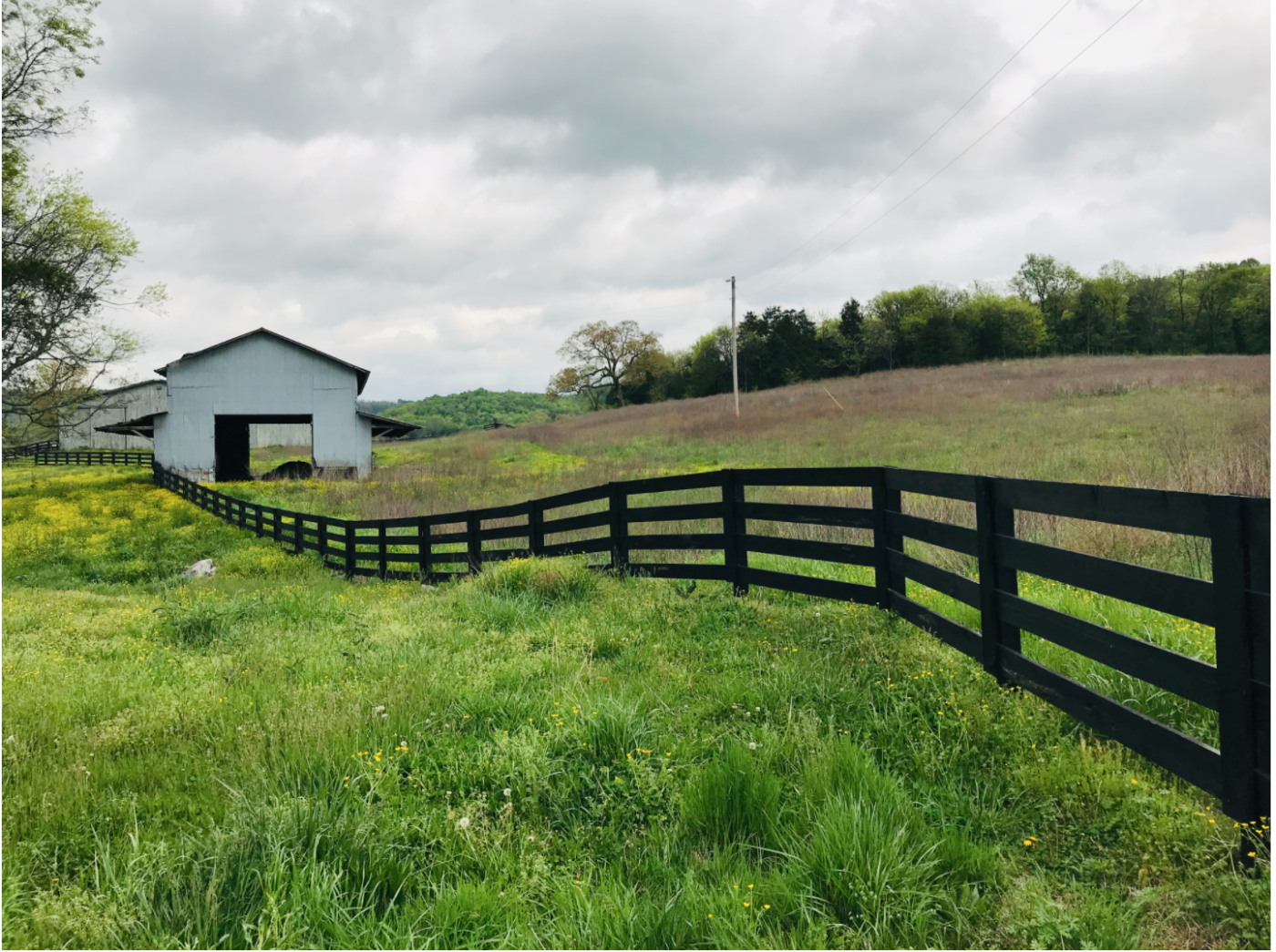 Established in 2015 to nurture the unique and vibrant channels through which fiction has carried us, the Red Hen Press Fiction Award is for a previously unpublished fresh and original work of fiction, either a novel or short story collection, with a minimum of 150 pages. The awarded manuscript is selected through an annual submission process which is open to all authors.
Deadline: October 1, 2021
Wilkes University – James Jones First Novel Fellowship
The James Jones First Novel Fellowship was established in 1992 to "honor the spirit of unblinking honesty, determination, and insight into modern culture as exemplified by (the writings of) James Jones." Jones was the author of the National Book Award-winning novel From Here to Eternity as well as the novels Some Came Running and The Thin Red Line. It is awarded to a North American author of a first novel-in-progress.
Deadline: October 1, 2021
Lexi Rudnitsky Editor's Choice Award
Held annually in memory of poet Lexi Rudnitsky (1972–2005), the Editor's Choice Award is open to any American citizen living anywhere in the world, or anyone living in the United States regardless of residency status, with at least one previous collection of poems. The winner receives publication and $2,000.
Deadline: October 31, 2021
Founded in 2015 by Tobi Harper of Red Hen Press, Quill seeks to publish quality literature by queer writers.
The Quill Prose Award is for a work of previously unpublished prose with a minimum of 150 pages by a queer (LGBTQIA+) writer.
Deadline: October 31, 2021
American-Scandinavian Foundation
The American-Scandinavian Foundation (ASF) offers fellowships (up to $23,000) and grants (up to $5,000) to individuals to pursue research, study or creative arts projects in one or more Scandinavian country for up to one year.
Location: Any Scandinavian Country
Deadline: November 1, 2021
Residency Duration: Up to one year
Established in 1998 in honor of the poet Benjamin Saltman (1927–1999), this award is for a previously unpublished original collection of poetry. Awarded collection is selected through an annual competition which is open to all poets.
Deadline: November 1, 2021
Shearing Fellowship for Emerging and Distinguished Writers—Black Mountain Institute and The Believer
The Shearing Fellowship is for emerging and distinguished writers who have published at least one book with a trade or literary press. It includes a stipend of $20,000 paid over a four-month period, a semester-long letter of appointment, eligibility for health coverage, office space in the BMI offices on the campus of UNLV, free housing (fellows cover some utilities) in a unique and vibrant arts complex in the bustling district of downtown Las Vegas—home to The Writer's Block, our city's beloved independent bookstore—recognition in BMI's literature, and on The Believer's masthead as a "Shearing Fellow."
Location: Las Vegas, NV
Deadline: November 1, 2021
PEN/Robert J. Dau Short Story Prize for Emerging Writers
The PEN/Robert J. Dau Short Story Prize for Emerging Writers recognizes twelve emerging writers each year for their debut short story published in a literary magazine, journal, or cultural website, and aims to support the launch of their careers as fiction writers. Each of the twelve winning writers receives a cash prize of $2,000, and the independent book publisher Catapult will publish the twelve winning stories in an annual anthology entitled Best Debut Short Stories: The PEN America Dau Prize, which will acknowledge the literary magazines and websites where the stories were originally published.
Deadline: November 15, 2021
Sandy Crimmins National Prize for Poetry
The Sandy Crimmins National Prize for Poetry is an annual prize offering the first-place winner a cash award of $1,000 and $250 runner-up awards. The Prize celebrates risk, innovation, and emotional engagement; and especially encourages poets from underrepresented groups and backgrounds to send their work.
Deadline: November 15, 2021
The Yale Series of Younger Poets champions the most promising new American poets. Awarded since 1919, the Yale Younger Poets prize is the oldest annual literary award in the United States. Past winners include Muriel Rukeyser, Adrienne Rich, William Meredith, W.S. Merwin, John Ashbery, John Hollander, James Tate, and Carolyn Forché. Louise Glück was the judge of the Series from 2003–2010, and Carl Phillips is the current judge.
Deadline: November 15, 2021
Bucknell University Stadler Fellowship
Since 1998, the Stadler Fellowships have offered recent MFA graduates in poetry the opportunity to receive professional training in editing and literary arts administration. Beginning in the 2021–22 academic year, the program will be divided into two distinct tracks: a fellowship in literary editing and a fellowship in literary arts administration. Applicants can apply to one or the other. Both fellowships are designed to balance the development of professional skills with time to complete a first book of poems. Fellows serve for twenty hours each week during the academic year. The balance of the fellows' time is reserved for writing. The ten-month fellowships provide health insurance and a stipend of at least $33,000.
Location: Lewisburg, PA
Deadline: December 1, 2021
The Mesa Refuge has supported more than 800 writers and other creatives, mostly focused on "ideas at the edge" of nature, human economy, and social equity. A Mesa Refuge residency is an opportunity to develop ideas and present them to the public. They encourage applicants from diverse backgrounds and disciplines.
Location: Point Reyes Station, CA
Deadline: December 1, 2021
Residency Duration: Two weeks in spring of 2022
Unique among writing programs, Stanford offers ten two-year fellowships each year, five in fiction and five in poetry. All the fellows in each genre convene weekly in a three-hour workshop with faculty. Fellows are regarded as working artists, intent upon practicing and perfecting their craft. The only requirements are workshop attendance and writing. The program offers no degree. In awarding fellowships, we consider the quality of the candidate's creative work, potential for growth, and ability to contribute to and profit from our writing workshops. The Stanford Creative Writing Program's students are diverse in style and experience, with talent and seriousness the true common denominators.
Location: Stanford, CA
Deadline: December 1, 2021
Fellowship Duration: Two years
Steinbeck Fellow Program at San José State University
The Steinbeck Fellow Program, endowed through the generosity of Martha Heasley Cox, offers emerging writers of any age and background the opportunity to pursue a significant writing project while in residence at SJSU. The emphasis of the program is on helping writers who have had some success but have not published extensively, and whose promising work would be aided by the financial support and sponsorship of the center and the university's creative writing program.
Location: San José, CA
Deadline: January 2, 2022
Bucknell University – Philip Roth Residence in Creative Writing
Named for Bucknell's renowned literary alumnus and initiated in fall 1993, the Philip Roth Residence in Creative Writing offers up to four months of unfettered writing time for a writer working on a first or second book of fiction or creative nonfiction. The residency provides lodging in Bucknell's "Poets' Cottage" and a stipend of $5,000.
Location: Lewisberg, PA
Deadline: February 1, 2022
Fellowship Duration: August–December 2022 and January–May 2023
Red Hen Press Women's Prose Prize
The Women's Prose Prize is for a previously unpublished, original work of prose. Novels, short story collections, memoirs, essay collections, and all other forms of prose writing are eligible for consideration. Awarded manuscript is selected through an annual competition which is open to all writers who identify as women.
Deadline: February 28, 2022
AWP – Writer to Writer Mentorship
AWP's mentorship program, Writer to Writer, matches emerging writers and published authors for a three-month series of modules on topics such as craft, revision, publishing, and the writing life. Mentors volunteer their time and receive a free one-year AWP membership. Writer to Writer is free of charge to mentees.
Deadline: Rolling
Eyebeam Center for the Future of Journalism
The Eyebeam Center for the Future of Journalism (ECFJ) is a grant-making program that supports artists producing innovative and revelatory journalistic work for major media outlets. Grant support will range from $500 to $5,000.
Deadline: Rolling
Rockvale Writers' Colony exists to support, promote, and educate writers of all backgrounds who write in any genre.
Location: College Grove, TN
Deadline: Rolling