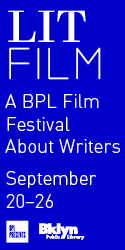 In December 1964 Dick Higgins produced an opera, Hruslk, at the Cafe au Go Go. In preparation he asked a number of artist friends to choose a character, costume, and action. On the basis of our responses he devised a script and cast himself as the master of ceremonies. I called my character a "Low Element," and Bob Morris fashioned a lead brassiere as costume. I asked Dick to introduce me with "The Low Element attempts to hoist herself on her own petard," upon which I tried to lift myself up off the floor by grasping my hands behind my knees, finally exploding with a prolonged yell. Since I spent most of the evening backstage, I remember Roy Lichtenstein as a spear-brandishing centurion and not much else.
Much of the noodling around I had done in Düsseldorf worked its way into Parts of Some Sextets, a 43-minute dance for 10 people and 12 mattresses. Sextets contained a gamut of moves from "dancey" to simple hauling of mattresses and hurling of bodies upon them while my voice intoned a reading of excerpts from the 18th-century diary of William Bentley, a New England minister. The elephant story was his, beginning with "Went to the Market House to see the elephant. The crowd of spectators forbad me any but a general and superficial view of him … ." The ostensible use of the mattresses—for hauling and reconfiguring the space—was only a part of my intention. Very much on my mind were the immanent meanings—sleep, sex, death, illness—which I hoped would lambently surface via the taped readings.
The dance took eight weeks to learn. For the first four weeks we rehearsed four times a week; after that, two or three times a week. It proved to be dry, plodding work, partly due to the length and repetitiousness. Also, since there was no "organic" or kinesthetic continuity and the hundreds of cues were words that occurred every 30 seconds in the taped reading, some of us found it extraordinarily difficult to learn and ended up memorizing them by rote, like multiplication tables or dates in history. An essay I subsequently wrote about this dance contained a paragraph that has since come back to haunt me:
NO to spectacle no to virtuosity no to transformations and magic and make-believe no to the glamour and transcendence of the star image no to the heroic no to the anti-heroic no to trash imagery no to involvement of performer or spectator no to style no to camp no to seduction of spectator by the wiles of the performer no to eccentricity no to moving or being moved.
That infamous "NO manifesto" has dogged my heels ever since it was first published. Every dance critic who has ever come near my career has dragged it out, usually with a concomitant tsk-tsk. The only reason I am resurrecting it here is to put it in context as a provocation that originated in a particular piece of work. It was never meant to be prescriptive for all time for all choreographers, but rather, to do what the time honored tradition of the manifesto always intended manifestos to do: clear the air at a particular cultural and historical moment. I hope that someday mine will be laid to rest.
March 1965 was a tumultuous month. I shared a concert at Judson with Bob, had a solo evening at the Wadsworth Atheneum (invited by curator Sam Wagstaff), and was part of an evening at the Allbright Knox Museum in Buffalo. The crunch came after Life magazine covered the Buffalo concert, which had been arranged by Jill Johnston for a big arts festival there. Lucinda Childs performed her beautiful solo, Carnation; I presented a slightly abbreviated version of my magnum opus Terrain from 1963; and Bob premiered his Waterman Switch, a powerful enigmatic tribute to da Vinci and androgyny, in which Cindy wore a man's suit and hat and Bob and I wore baby oil. The Life spread showed a large full-color picture of Cindy's solo, a black-and-white photo of Bob and me locked in a tight oily embrace, and not even a mention of my MAGNUM OPUS! Ten years later I still felt the sting. To make matters worse, the performing experience itself had been unpleasant. The audience—fresh from a cocktail party—was the rudest, drunkest, most loutish I had ever appeared before. Egged on by my shrink, I lowered the boom. Either Bob had to get out of my field or I had to get out of his life. With surprising good grace he eased himself out of "my field." We did one more tour together, to Scandinavia in the fall of 1965, and for the remainder of our relationship Bob no longer performed or made theater work.
Near the end of the Buffalo performance of Waterman Switch, as we completed our slow walk along the wooden tracks while locked in our "tight oily embrace," Bob dripped liquid mercury down my side from a vial he had been holding. At a post-performance party, after getting very drunk on tequila, I suddenly became violently ill. Bob took me to the bathroom and stayed by me as I alternately vomited and shat out my guts. The combination of the mercury and booze probably did me in. I was very moved by his solicitude. Not that I wasn't capable of the same when the need arose. Before going to Europe in 1964 he had come down with a high fever. I spent two days administering aspirin and changing his drenched sheets as he became more delirious. I finally called my doctor and filled a prescription for antibiotics. His temperature gradually returned to normal. It's quite likely I saved Bob Morris's life. He had picked a blister on his arm, which had resulted in septicemia. His turn would come soon enough to save mine.
There were additional consequences of the Waterman Switch affair. The piece was performed in our joint concert at Judson, following which, in response to the "nude dancing," the national organization of Baptist churches came down hard on Howard Moody, Judson's radical minister, and "excommunicated" the church. Howard didn't seem too perturbed by this. He certainly did nothing to curtail subsequent dance events. In those years nudity was even more disturbing to the establishment than it is today, perhaps because there was so much of it in the downtown art scene. Oldenburg, Yayoi Kusama, Robert Whitman, and others were baring women's—rarely men's—bodies. Steve and I had performed in G-strings and pasties (for me) in our collaboration, Word Words, in 1963. Word of Waterman Switch evidently reached the TV networks. When a representative of a midnight talk show invited me to be a guest, I declined. The prospect of having to talk about "nude dancing" was not in the least attractive, especially since I had not choreographed the dance in question.
The most outlandish event of 1965 took place prior to our Scandiavian tour, in London, where I presented a solo concert at the Commonwealth Institute. It was produced by Michael White, who was also responsible for the Cunningham debut the previous year. Just prior to a pre-performance press conference, White advised me, "You know, the more outrageous you can be the more publicity we'll get." I didn't know what he was talking about until the tabloid reporters and photographers who had gathered in the theater kept badgering me about "nude dancing." They were even more salacious and persistent than the guy from the talk show in New York. It was useless to try to distract them from this topic by insisting that Waterman Switch was not my dance and would not be on the program. Finally, in utter exasperation, I ran outside the theater and around the block, grabbing their camera cases, and climbing over cars, with about a dozen men in hot pursuit. Bob, who was waiting outside in a doorway reading a newspaper, was astonished to see the ragtag group hurtle past.
Upon returning from our Scandinavian tour, I resumed work on a new solo, calling it The Mind Is a Muscle, Part 1, a title that announced the first section—later called Trio A—of what would eventually be an evening-length dance for six people. I worked doggedly every day, accumulating tiny bits of movement. By the end of the year I was teaching it to Steve and David Gordon for a Judson concert the three of us would share in mid-January.
Trio A was basically a four-and-one-half minute solo performed simultaneously but not in unison by three people. It was the only dance of mine to be documented in film and thus survive in its entirety. At this early performance by me, Steve, and David, Alex Hay threw about a hundred three-foot wooden slats one at a time from the choir loft. They landed with a merciless regularity for the nine-minute duration of the dance (Trio A executed twice) and by the end formed a pile on one side of the sanctuary floor. During one performance a man in the first row picked up a slat, placed a large white handkerchief on one end and waved it around in a gesture of capitulation as if to say, "Uncle! Basta!" Years later I learned he was the painter Sherman Drexler. Mine was not the only work on this program that offended. Among other pieces, Steve presented Section of a New Unfinished Work, Augmented for part of which a recording of excerpts from the Army-McCarthy hearings emanated from a small speaker tied to his head. The writer Ted Castle, an audience member, wrote me a disgruntled letter:
When Paxton left the room to let the tape play, the audience had no longer anything to do, no reason to behave as audiences do, nothing to command its attention. Young ladies became mildly hysterical, people looked around and bit their nails. I was quite interested in the tapes though, and I was annoyed that I couldn't hear the words very often because of the recording or crummy speakers or an over-taxed machine.

(Letter from Ted Castle, January 11, 1966)
In addition to his wonderful Mannequin Dance, David performed a solo in his BVDs, into which he spat. To leave the sanctuary audience members had to brave walking across the performance space, which quite a few of them did during his number. On top of this, Bob Morris singled out David for a blistering pan in a subsequent Village Voice review. David claims it stopped him cold from choreographing for the next five or six years.
Bob Morris's regard had an entirely different effect on me. It was the light from his eyes that first illuminated my achievement as I described the making of Trio A. This may have taken place in Monte's, or maybe the San Remo, in the Village, over double vodka martinis in the winter of 1965-66. I watched his expression change from polite attention to intense appreciation, even wonderment, as I described the details of creation. I was saved.
One would have thought that I had by this time received enough recognition from critics and peers to bolster my fragile ego, but that recognition seemed to have no cumulative effect. It was as though each time I made something I had to start from scratch to be convinced once more of my worth. Thus the feeling of being saved—momentarily—by "the light from his eyes." The following spring we had a confrontation over my self-effacing ways. Bob suddenly roared at me, "I hate false modesty!" I was so upset that, after leaving him a note, I hopped on the next TWA flight to San Francisco and my brother's safe haven. Belle offered the insight that Bob's attraction to me was based on my ambition, not lack of it. After five days I returned home. The warring components of my character—assertiveness, modesty, confidence, self-effacement, arrogance, "nice-ness"—were to produce unsettling repercussions, not only for me but for those around me, for many years.
The Mind Is a Muscle was presented at Judson in May of 1966 as a 40-minute work-in-progress. Performed by Becky Arnold, Bill Davis, Barbara Dilley, Peter Saul, David, Steve, and me, it contained four of the six sections that would constitute the finished dance. The slats made their appearance in the last section, now titled "Lecture", a special version of Trio A tailored to the balletic talents of Peter Saul. While teaching it to him, I stuck in a pirouette or jump wherever possible. Following the Judson show we all went to Max's Kansas City for dinner. Mickey Ruskin, the owner of the place, to my surprise and delight, sent a bottle of champagne to our table.
Ruskin, after consulting with painter Larry Poons and other artists for decorating ideas and a name, had opened Max's Kansas City on Park Avenue South in December 1965. Basically a steak house—for $1.65 it offered a steak dinner and all the dried chick peas you cared to eat—it featured a fish tank containing barracuda and walls covered with paintings and reliefs of up-and-coming and arrived minimalists. It became the favorite watering hole of all the latest bicoastal art world luminaries. Bob Morris and I hung out there at least once a week. The people we saw the most were Don and Julie Judd, Robert Smithson and Nancy Holt, and Carl Andre and Rosemary Castoro. Max's was the main point of convergence.
In August 1966 Bob and I took a two-week auto trip to Maine. We went canoeing and hiking and slept beside mosquito-infested lakes or in rustic cabins. We climbed Mt. Katahdin, the highest peak in the Northeast, and made camp for the night. For months afterward Bob regaled our friends with the tale of my having lugged cans of cat food instead of tuna fish up and down the mountain. From my point of view, those two weeks fled past us. Later I couldn't remember a single argument, not even the kind of maneuvering for brief privacy that people do when they are together constantly. It seemed impossibly idyllic. Looking at those two weeks against the backdrop of later events, I was at a loss to understand the nature of his feelings. I felt like a fool thinking about it—deceived and humiliated. But I also felt a deep sadness. There was no denying my own happiness and sense of completion at the time. I wondered if he had ever felt such things in my presence, for even a single moment. Bob would later tell me that Barbara Rose asked him, "Where were you when I was giving birth to your child? After all, I did it for you." At which, he said, he hit her across the face. As it turned out, he was with me in Maine, dissembling to both of us.
My first physical implosion was now in the making. Billy Klüver was organizing Nine Evenings: Festival of Theater and Engineering, a series of collaborations between artists and Bell Laboratory scientists to take place in the fall of 1966 at the Armory on Lexington Avenue and 25th Street. The artists besides myself were Cage, Rauschenberg, Childs, the Hays, Paxton, and Fahlstrom. My collaboration with physicist Per Biorn was called Carriage Discreteness, and my two evenings would be shared with John Cage, the first one on October 15. As the opening date of Nine Evenings drew near, it became apparent that the technicalities of the venture were overwhelming for everyone. The massive platform that contained John's electronic gear had rolled over and severed the hundreds of cables that would transmit internal and external sources of sound. Everyone was enlisted in the time-consuming task of scraping and splicing wires. At the same time I was assembling hundreds of objects that were to be moved either electronically or by my performers, ranging from a single sheet of typing paper to six mattresses and two 50-pound Otis elevator weights. For a week before my October 15th performance I became Per Biorn 's errand girl, going back and forth to Lafayette Street to buy motors, transistors, circuit boards, and other paraphernalia required for the programming of the remote controlled "events" in my piece. The work went on day and night. I hardly slept. On the evening of the performance I sat with my walkie-talkie in the remote balcony overlooking the 200 × 200-foot performing area like a sultan surveying his troops on a vast marching field. (The choice of this imperial position has been a source of much subsequent embarrassment for me. Why couldn't I have allowed the performers to move the objects in any way they pleased? After all, the piece was about "the idea of effort and finding precise ways in which effort can be made evident or not." But no, I had to exercise my controlling directorial hand.)
The walkie-talkies didn't function. Nothing seemed to be happening. The audience, primed by the publicity that had touted the festival with all the fanfare of a Ringling Brothers Circus, became restive and began to clap in a hostile rhythm. Rauschenberg suddenly appeared on his hands and knees at my feet to tell me that the electronic events weren't working. (I later learned that they had been programmed backwards.) Finally all I could do was instruct the performers to move the objects at random. My piece was a fiasco; John's seemed to go off okay. A few of us unwound at Max's Kansas City afterward. I ate two big lamb chops. From lack of sleep and stress I was in a zombie-like state. I hardly slept that night, and toward morning when I got up with a stomachache and sat on the toilet, my abdomen suddenly swelled with such pain that I began to pass out. My cries awakened Bob, who bundled me into his bathrobe and called Bob and Steve. Steve carried me down the steep stairs and the four of us took a cab to St. Vincent's hospital. I remember treading with my hands like a cat against Rauschenberg's legs in the back seat; I remember all of them screaming at the cabbie to go north up 7th Avenue against the one-way traffic in order to get us closer to the emergency entrance; I remember Rauschenberg carrying me from the cab, gasping, "Oh my god, oh my god." I weighed a good 140 pounds. The next thing I remember is lying on a gurney and projectile vomiting black liquid into a basin held by a nurse standing five feet away from me. Then I was in a ward, again vomiting while a group of interns stood at the foot of the bed. I heard one of them exclaim, "What could she have eaten?" "LAMB CHOPS!" I screeched from the semi-comatose depths of my nightmare. No one seemed to be doing anything for me. I was in agony. "PLEASE DON'T LEAVE ME LIKE THIS!" I screamed at them.
Dear Yvonne:

Hello: what color are your hospital walls?! Do you face them from your bed/and/or/chair, or a window? I don't really know what news I should be telling you from the outside … Backstage, at the Armory, there was a blackboard, with a report on your condition "Yvonne is improving" … just like one of those Hollywood movies about the life backstage, all the chorus girls crowding around the blackboard! The show must go on! Your show went very smoothly, I thought!

Mickey Ruskin almost blamed your illness on his food—when you ate supper there!

(Letter from Julie Finch Judd, November 2,1966)
Bob Morris reorganized my dance and took my place in the second performance, which, I was subsequently told, went well. On the second day I was operated on. Adhesions, stemming from an appendectomy at age 11, had caused a blockage at the end of my ileum and in adjacent blood vessels. I had gangrene and peritonitis. The resident surgeon cut out four feet of gangrenous small intestine and reconnected what remained to my transverse colon, leaving a "blind loop" of ascending colon. The procedure was called an "end-side ileo-transverse colostomy." (A gastro-enterologist once told me that President Eisenhower was the only one she had ever heard of with a similar intestinal arrangement.) They gave me a 50 percent chance of surviving. I remember the levitating feeling from a morphine injection. I remember being in intensive care and my surgeon slicing into my upper arms to make "cut-backs" for blood pressure and heart monitoring and muttering, "You have to be an anal-compulsive to do this kind of work." I remember Deborah Hay and Viola Farber at my bedside. I was so weak I couldn't find my voice.
In my early thirties I was in an intensive care unit after passing the critical stage of a serious illness. Theresa, the Puerto Rican day nurse, was trying to haul me out of bed and into a chair for the first time. I was so weak my legs wouldn't support me. As she struggled, I felt an inexplicable contempt for her. Some days later, after I had been transferred to a ward, my neighbor in the adjacent bed spoke admiringly of Theresa. When she had been in intensive care, Theresa had cared for her "like an angel."
(Privilege, 1990)
I survived. I was convalescent for the next six months, not able to do much. I remember being hailed on the street by some hooligans with, "Hey skinny!" a form of address I had never encountered before. During this time I saw Michael Snow's Wavelength at Anthology Film Archives on Wooster Street. Thinking I knew what the "minimal" film was about I went downstairs to pee and missed the dramatic death of Hollis Frampton in the middle of it. For years afterward I never understood what people were talking about. I went to the Judson gym twice a week to work out and practice a frail and light Trio A. On February 2, 1967, I performed Trio A as Convalescent Dance at Hunter College for Angry Arts Week, a series of exhibitions and performances mounted to protest the Vietnam War. Bob and I marched in some of the big New York antiwar demonstrations during this period.
In April my intestinal demon struck again. This time adhesions had sprouted at the site of the previous "anastomosis," where ileum had been attached to colon, resulting in blockage of my jejunum. Since no blood vessels were involved, they simply "liced," or disentangled, the adhesions—if they are cut out, more grow in their place like the mythical Hydra's heads—and freed up that portion of my gut. I developed a high fever. They put me in the "ice blankets," where I rattled and shook all night long, the torture finally coaxing my temperature of 107 degrees back to normal. A shorter convalescence followed. However, this was by no means the end of my gut tribulations.
In May 1967 an administrator for the Harkness Ballet invited me, Steve, Lucinda, and Trisha to be interviewed by Rebecca Harkness, who was looking for new choreography for her company. We were ushered into a wood-paneled, sumptuously furnished parlor to meet a throw-back to World War II womanhood, from spectator pumps to ratted coiffeur. We described our ideas, including Steve's Satisfyin' Lover and my We Shall Run. Mrs. Harkness was predictably shocked. "How can you expect these dancers, who have spent their whole lives training for the classical ballet," she expostulated, "how can you expect them to do nothing but walk and run on the stage?!" We didn't get the gig, but had she lived, Mrs. Harkness might have been equally shocked to have seen some of these dances staged 35 years later during Mikhail Baryshnikov's dive into 1960s' dance.
Around the same time a young woman from Harper's Bazaar came to our loft to interview me for a special issue of the magazine called "100 American Women of Accomplishment." In response to her question, "What do you value most?" I replied "Being a part of one's time." When the issue came out, Lady Bird Johnson was number 1 in a full-page photo, and I was number 100 in a photo the size of a postage stamp on the last page. Beside my picture was the misquote, "Using one's time well."
In late June 1967 I am on a plane bound for Rome, where I will catch a train to Spoleto. I have been invited to perform in the festival there. I am once more in a state of barely controlled terror. I sit with a bunch of young Italian-American men from Little Italy, all returning to the old country to visit relatives. There is much flirting and wise-cracking. One of them, to the knowing winks and innuendoes of his companions, offers to take me under his wing. He is the only one going on to Naples by train. Without its having to be spoken, I know the quid pro quo: In return for my sexual favors he will help me, using his rudimentary Italian, to purchase a ticket for a Spoleto-bound train. It seems a fair enough deal. My overwhelming and irrational fear of being stranded, abandoned, lost in a strange country, is assuaged. He and I arrive at a pension a block from the train terminal, one of many in the neighborhood that cater to just such needs of tired or horny travelers. We take turns bathing in the bathroom down the hall, have sex in the sagging double bed—not very pleasurable for either of us—then dress and walk to the station, where he buys my ticket, steers me to the proper platform, and says good-bye. We don't exchange our New York phone numbers.
I sit in a compartment, the only woman with five working-class men who all look like distant relatives. I manage to impart that my father came from a town near Biella. "Ah Biella, tre bella." The train begins to climb into the foothills of the Apennines. Every time it goes through a tunnel there is total blackness and I feel a hand on my knee, and when the train exits, so does the hand.
In Spoleto I take a room with a family. I learn to my chagrin that all the Festival wants of me is a five-minute dance when I have brought an hour-length The Mind Is a Muscle for two dancers, myself and Bill Davis, who is to arrive two days later. The evenings are very strictly arranged: At 6 PM you go to the modern dance concert in the tiny theater; at 7 PM you go for cocktails; at 8 PM you see the grand opera in the grand opera house; and at 10 PM you eat dinner. I am determined to present my whole opus, and they agree that Bill and I can go on at 6:55, and those who so desire can leave for their cocktail hour. Following a dramatic reptilian solo by choreographer Manuel Alum, we start at 6:55, and, sure enough, the theater empties out at 7 PM, leaving five people who have come just to see my work, John Weber and his wife, Annina Nosei, John's eight-year-old daughter, and several of their friends. Afterward we go to dinner where we eat trout broiled on an open hearth. It is one of two memorable meals in Spoleto. The other is in a mountain-top restaurant on our last night. I eat an unbelievable pasta Carbonara. Bill and I see Don Giovanni with Henry Moore sets, a stunning spectacle. The town is awash in large divas in splendid couture sailing through the streets followed by acolytes. It's all reminiscent of a Fellini movie.
Bill and I flirt and pet a bit. I love talking with him; for me, the flow of language always produces desire. Nothing more comes of it. After all, he has lived with his dancer companion, Albert Reid, ever since college. Besides, the very traditional families with whom we are staying make it very clear: no visitors of the opposite sex.
On my return to Rome, Annina and John take me to Ostia Antica on the outskirts of the city, where we watch a Greek play in an outdoor amphitheater. I remember the full moon, the ancient stones, and the cothurni of the chorus more than the play. I visit Annina's family villa in Ansedonia, north of Rome. The village is by the sea, and we walk interminable steps cut into the cliff to reach the water, which is the color of verdigris, the view breath-taking. We dine at a local outdoor pavilion where rich beautiful people gather with easy grace, their light bubbly voices floating on the limpid air. They all look like movie stars. In fact, I meet Bernardo Bertolucci. He is 27 years old. Before the Revolution is behind him, The Spider's Stratagem ahead. He reclines languorously on the patio. Their velvety Italian spills from their mouths. Everything seems silky, languorous, and easy in the Tyrrhenian sun.
I stay in Rome several more days and eat shrimp salad for lunch in a trattoria. The next day I begin to feel odd. Returning to New York for only a few days, I depart for Aspen, Colorado, where Bob is in residence at a summer arts program, along with Claes Oldenburg, Roy Lichtenstein, and Les Levine. I feel stranger and stranger, attributing my lassitude to the altitude. Two weeks go by. We are staying in a cabin six miles outside of town beside a torrentially noisy river. I feel weaker and weaker and am having shits that smell like a chemical factory. I play tennis with Bob. He grows impatient with me when I can hardly run after the ball. I make an appointment with a local doctor for the following day. In the middle of the night I wake up with a familiar pain, not as explosive as the first or second time, yet unmistakable. I wake Bob and we dress and get into the car; he drives while I lie on the back seat. I try to calm him as he begins shouting and pounding the dashboard. We are let into the small local hospital. A doctor is called. He arrives, a very nervous orthopedic surgeon, used to dealing with broken legs, not this. Bob and I are both talking at once, desperately intent on filling him in on my medical history. He tells us to shut up and tries to get a tube down my throat that will extract the contents of my stomach. After several attempts he succeeds, then sedates me, or maybe he sedates me first. He also puts me on an IV. There's no way I can be treated in this hospital. I will have to be flown to Denver, but a plane can't fly out of these mountains until daybreak. I don't know how much time elapses. Finally I am wheeled out of the hospital. I see all our friends at the entrance: Claes and Patty, Roy and Dorothy, Les and Otsuko, who is a nurse. The next thing I remember is being lifted on a stretcher into a small plane. Otsuko and Bob are coming with me. The plane takes off. The early morning sun streams through the windows and warms my face. It is the most glorious scene I have ever beheld: the deeply shadowed peaks and valleys, the sun as I have never felt it. It is like an LSD high.
At St. Joseph's Hospital in Denver, Otsuko stays by my bedside, removes my tampon, makes me comfortable. Due to the medication I am not in pain, but I am in trouble. I meet my surgeon, Dr. W.L. Reimers, a forty-ish handsome guy who keeps me sedated, unlike the New York doctors who withheld pain medication because they wanted "to see what's happening." Otsuko disappears. I never see her again because she and Les Levine split up shortly thereafter.
I am prepared for the operating room. There Reimers and his anesthesiologist, both of them well-built men over six feet tall, stand chatting with me, leaning casually against some cabinets and in no particular hurry to start their work. After a few minutes Reimers says to his colleague, "Well, shall we begin?" The two of them lift me onto the operating table as if I'm as light as a feather. I feel I am in good hands. Reimers later writes, "Exploration at this time revealed a 3 to 4 foot segment of gangrenous bowel in the upper jejunum. This was resected with an end-to-end anastomosis and obvious contamination of the abdominal cavity."
Something is wrong. A week later in the middle of the night, still bedridden, I have to pee and call for a nurse's aid to help me onto a bedpan. As I raise my hips I feel a searing pain in my diaphragm. They immediately sedate me. An X-ray reveals a subphrenic abscess that must be drained in another major surgery. Reimers assures me it won't be painful. I wake up from the surgery in agony as they are wheeling me into the recovery room. I scream and revile him for lying to me. The surgery is not entirely successful. He has removed my left floating rib in the process, but the infection continues to fester. Nine days later he operates again and drains the cavity. I am placed in some kind of isolation room where someone comes every half hour to turn me from one side to the other. To be moved or jostled or touched is excruciating, but it must be done. Bob visits and stands at a distance, dressed in hospital scrubs, booties and mask. I am finally returned to the ward. I have a new roommate, a young Pawnee woman from an Oklahoma reservation who is suffering from ulcers. Her Anglo husband visits almost everyday. She tells me they are quite well off, as there is oil on the reservation and the drilling profits are distributed among the tribe. Bob also visits every day. He is staying with his younger sister, who, with her husband, runs a drycleaning business in Denver.
By now I am addicted to Demerol. Every night I wake up in sheets drenched with sweat. A male nurse on the night shift patiently changes them, turning me from side to side as he pushes the fresh dry sheets into place. The food is terrible and I have no appetite. I also have a low-grade fever that doesn't change. Ivan flies in from Berkeley. He jostles the bed accidentally, and I call him a slob. Roy Lichtenstein visits and gives me an annotated copy of Alice in Wonderland with the original drawings. Stan Brakhage comes to visit and advises me, "Now, Yvonne, you really have to put your mind to figuring out why this has happened three times in a row." No doctor seems to know. No one knows why some people develop adhesions after surgery and some don't. Adhesions seem to have very low status as subjects of research. (I doubt if they know any more now in 2004 than they did 37 years ago.) One doctor would commiserate, "You're one of the most unfortunate young women I've ever met." When I ask Dr. Reimers if there are a lot of adhesions in my abdomen, he rolls his eyes.
After three weeks in the hospital I am released. Weak as a fly and down to 107 pounds (from my accustomed 140), I lie about Bob's sister's house for a week—Bob has already returned to New York—until Donna tells me my presence is disrupting their lives. I have taken their hospitality for granted, too absorbed in my own abysmal condition to be sensitive to theirs. After one last visit to see Dr. Reimer's, who gives me the name of a New York gastroenterologist, I am driven to the airport by Donna's husband, Bob Caudle, who then pushes me in a wheelchair to my departure gate. The last time I see him is as the plane is leaving its berth. He is watching through a window in the waiting area.
Some details of the people who came to my aid during this time are riveted in my memory: Otsuko's gentle face as she bends over me; Dr. Reimers's red shantung short-sleeved shirt as he removes my stitches; Bob standing in his scrubs watching me in the isolation room, later at my bedside, reading aloud from Bertrand Russell; the tub of Cool Whip on Donna's kitchen table; Bob Caudle's small figure behind the air terminal window as my plane backs away from the jetway. With the exception of Bob Morris, I never see any of them— nor eat Cool Whip—again.
Excerpted from Feelings are Facts: A Life by Yvonne Rainer, published this month by The MIT Press. © 2006 Massachusetts Institute of Technology. All rights reserved.
Dancer, choreographer, and filmmaker Yvonne Rainer was one of the founders of the Judson Dance Theater in 1962. Since 1972, she has completed seven feature-length films, one of which, Privilege (1990), won the Filmmakers Trophy at the 1991 Sundance Film Festival and the Geyer Werke Prize at the 1991 International Documentary Film Festival in Munich. Her work was recently seen in the exhibition Yvonne Rainer: Radical Juxtapositions: 1961–2002.
Originally published in
Featuring interviews with Bernard Piffaretti, Liz Larner, Tony Oursler, Kimiko Hahn, Mei-Mei Berssenbrugge, Park Chanwook, Anthony Coleman, Jesper Just, A.R. Gurney, William Forsythe.