Fasola: Shape-Note Folk Hymns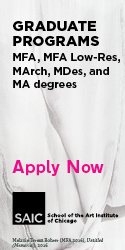 MURILLO'S LESSON. 358. Ils. Music: Alto by S.M. Denson.
Text from Columbia, poem by Timothy Dwight (1752–1817), grandson of Jonathan Edwards, brother of Theodore Dwight, the leader of the Connecticut Wits.
Appears in Good Old Songs #277.
As down a lone valley with cedars
    o'erspread
From war's dread confusion I pensively
    strayed,
The gloom from the face of fair heaven
    retired
The winds hushed their murmurs, the
    thunders expired;
Perfumes as of Eden flowed sweetly
    along,
A voice as of angels, enchantingly sung,
A voice as of angels, enchantingly sung,
Columbia, Columbia, to glory arise,
The queen of the world and the child of
    the skies.
REES. 418. C.M. Original. Text: Watts. Music: Edmund Dumas, 1859. Alto by S.M. Denson.
"Elder Edward Dumas composed the tune for J.P. Rees, one of his musical brethren." (OSH)
Good Old Songs #429.
There is a house not made with hands,
    Eternal and on high;
And here my spirit waiting stands,
    Till God shall bid it fly.
I long to see my friends again,
    and hear them sweetly say,
Come, weary dove, here is thy home
    Then fold they wings and stay.
EASTER ANTHEM. 236. Text: Young's Night Thoughts, 4th Night. Music: William Billings, 1785.
"(William Billings) was born in 1746. It was claimed he was almost destitute of education, but had a strong musical talent, he was apt in composition and learned rapidly, as fast as anyone could without a master. It is claimed he was the first composer of Sacred Songs In the United States. His first book was called New England Psalm Singer. The next Billing's Best, and the third and fourth editions of Psalm Singer's Amusement. His tune MAJESTY is considered by musicians to be of great strength, to be composed in that early history of this country. Billings died in Boston in 1800. His remains lie in an unmarked grave in the old Granary Burying Ground, in the city of his birth. Many of his melodies are found in the tune books of today, and have been corrected from time to time and are likely to be used for centuries … The tune presented above, is substantially as it appears in the Missouri Harmony, 1835." (OSH)
"The Rev. William Bentley of Salem wrote of him Just after his death: 'He was a singular man, of moderate size, short of one leg, with one eye, without any address, and with an uncommon negligence of person. Still he spake and sang and thought as a man above the common abilities'." (Chase, 1955)
The Lord is ris'n indeed! Hallelujah!
The Lord is ris'n indeed! Hallelujah!
Now is Christ risen from the dead, an
   become the first fruits of them that
   slept. Repeat.
Hallelujah, Hallelujah, Hallelujah,
And did he rise,
And did he rise? did he rise? hear it
   ye nations! hear it, O ye dead!
He rose, he rose, he rose, he rose
He burst the bars of death,
He burst the bars of death,
He burst the bars of death, And
   triumphed o'er the grave.
Then, then, then I rose, then I rose,
   then I rose, then I rose,
Then first humanity triumphant passed
   the crystal ports of light and seized
   eternal youth
Man all immortal hail, hail, heaven,
   all lavish of strange gifts to man,
Thine's all the glory, man's the
   boundless bliss:
Thine's all the glory, man's the
   boundless bliss.
IDUMEA. 47 C.M. (?) Text: Charles Wesley, 1753. Music: A. Davisson, 1817.
Jackson's 80 most popular tunes #11."Whatever hand Davisson may have had … in the composition of the 26 tunes that he claimed as his own, the real significance of his work lies in his having compiled and published two extensive collections that served as a reservoir of American rural hymnody, upon which later compilers drew freely. Through his work we can observe the beginnings of a widespread regional movement in America's music, the true homespun music of the American people." (Chase)
And am I born to die? To lay this
    body down!
And must my trembling spirit fly
    Into a world unknown?
A land of deepest shade, Unpierced by
   human thought;
The dreary regions of the dead,
   Where all things are forgot!
Soon as from earth I go, What will
   become of me?
Eternal happiness or woe
   Must then my portion be!
Waked by the trumpet sound, I from
   my grave shall rise;
And see the Judge with glory crowned,
   And see the flaming skies!
NEW JORDAN. 442. C.M.D. Text: Samuel Stonnett.
Music: Remodeled by S.M. Denson and J.S. James, April 29,1911.
"The title of the above hymn Is 'Christ's Message. ' It is considered Doddridge's masterpiece. It is taken from the Author's Hymn Book of 1755, and is published in all the leading hymn books of the world. The hymn has five verses, but only two of them are in this tune." (OSH)
Oh Jordan's stormy banks I stand,
   And cast a wishful eye,
To Canaan's fair and happy land,
   Where my possessions lie.
Oh the transporting rapt'rous scene,
   That rises to my sight!
Sweet fields arrayed in living green,
   And rivers of delight.
THE SPIRIT SHALL RETURN. 512. Text: J.E.K.
Ecclesiastes 12:2-6-7. Music: J.E. Kitchens, 1959.
While the sun, Or the light, Or the
   moon, Or the stars,
Be not darkened, Nor clouds return
   after the rain, Or the silver cord be loosed,
Then shall the dust return to the earth
   as it was
And the spirit shall return unto God
   who gave it.
Originally published in
Ralph Humphrey, John Jesurun, art by David Salle, Eric Fischl, writing by Luc Sante, Kimiko Hahn, Tim Dlugos, and more.