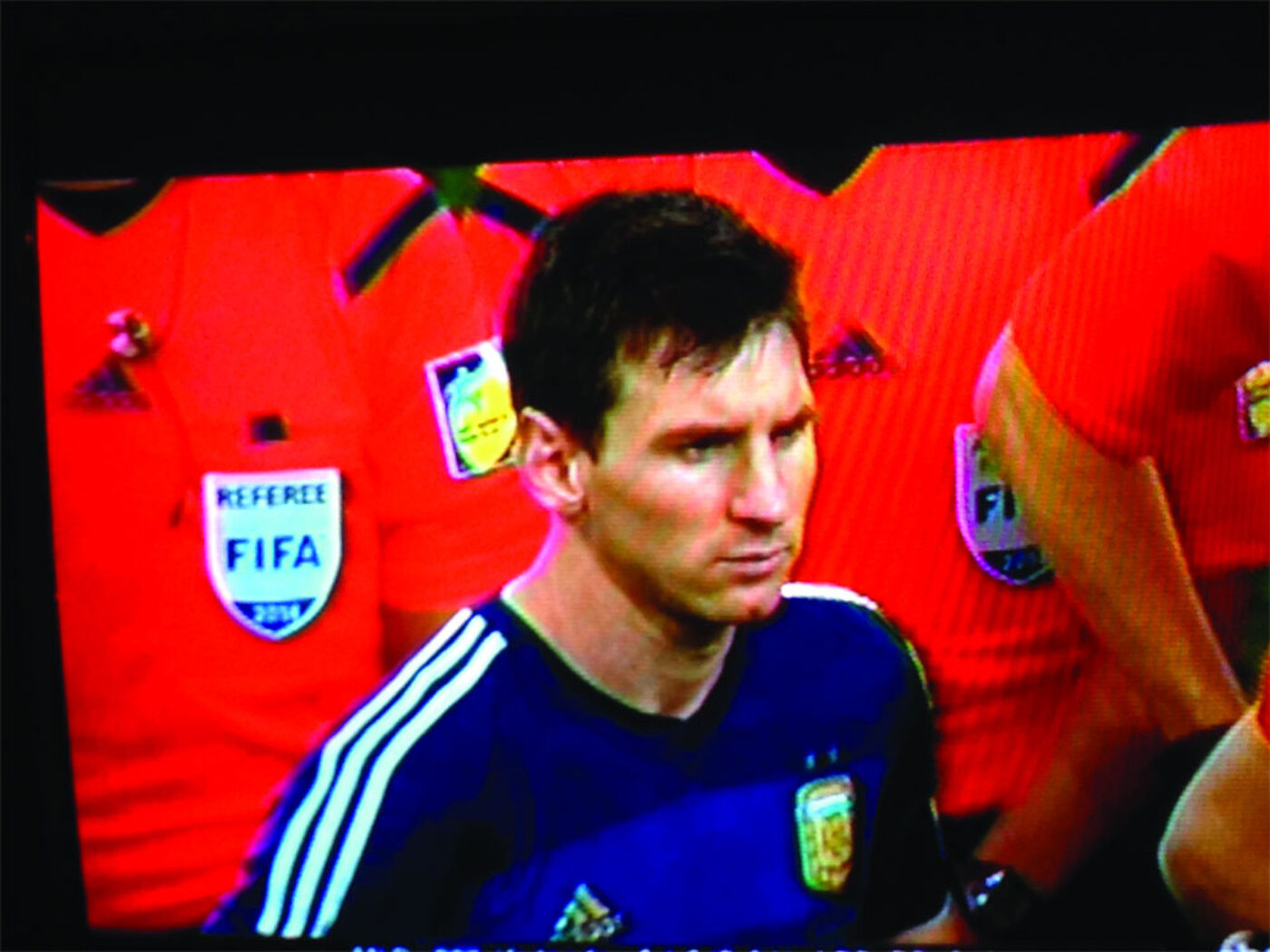 Some time in late June, in the middle of the World Cup, a friend asked me an apparently simple question: "If you could psychoanalyze one football player, who would it be?" Overwhelmed, I ducked the question, responding that we have already made our pets neurotic and would do better to leave our sport stars alone. I went to bed thinking about the question, though, and I woke up the next morning with a road map of sorts for three different scenarios. With some trepidation, I'm now going to share my sleep-thinking/fantasy.
If you prefer psychoanalysis to be a tool for sociology, then the answer is clear: Cristiano Ronaldo. Seeing the Portuguese star's monumental ego splayed out would offer a royal road to understanding the intricate ways in which our contemporary moment weaves talent, narcissism, money, and celebrity to produce almost unimaginable edifices of self-regard. It's the sort of thing that might even tempt the late social critic and historian Christopher Lasch to come back and write a sequel to his 1979 book The Culture of Narcisissm.
If we want analysis to act more like a cure, then the obvious candidate is the deeply pained Steven Gerrard, aging captain of England and Liverpool. The last of an older breed of players for whom loyalty to club constituted the highest virtue, Gerrard has stayed at Liverpool since boyhood, despite numerous offers to join other clubs where he could have amassed more silverware and money. Last season, it seemed that his loyalty was finally going to be rewarded as Liverpool looked set to win their first league title since 1990, thanks in large part to Gerrard's rousing leadership. And then with a few games to go, Gerrard stumbled—literally. Against rivals Chelsea, he slipped, and by the time he got up, the ball destined for him had traveled to a Chelsea player, who scored. Liverpool went on to lose the match and the league, with Gerrard made into a figure of ridicule across the country. His slip might have been Freudian; he needs help.
But the most compelling scenario would be to probe the utter blankness that is the Argentinean number 10, Lionel Messi. Everyone agrees that this extravagantly talented player, the best of his generation, is a deeply uninteresting person, with many describing him as a sort of man-child. But a recent text by Argentinean writer Hernán Casciari proposes that we'd do better to think of Messi as a tenacious dog, an obsessed animal who refuses to let go of the ball. Like a dog, he can't strategize or machinate, or play to gain an advantage; he is possessed by one thought only—to put the ball at his feet into the back of the net. In this reading, Messi would be the embodiment of what Freud calls "drive," a little like Arnold Schwarzenegger's Terminator, who, even when in pieces, still moves forward to fulfill his mission. In Messi, psychoanalysis would meet not a lockbox of desires to be opened, but the limits of the human. Before us on the couch, behold Messi—Terminator, Dog-Man.
Sina Najafi is editor-in-chief of Cabinet magazine.
Originally published in
Featuring interviews with Moyra Davey, James Hoff, Claudia Rankine, Matthew Weinstein, Ben Lerner and Ariana Reines, Valeria Luiselli, Tyondai Braxton, and Nicole Cherubini.