Falling Man: Dag Alveng's Still Time by Eli Zeger
Capturing subtle moments of transition.

Discover MFA Programs in Art and Writing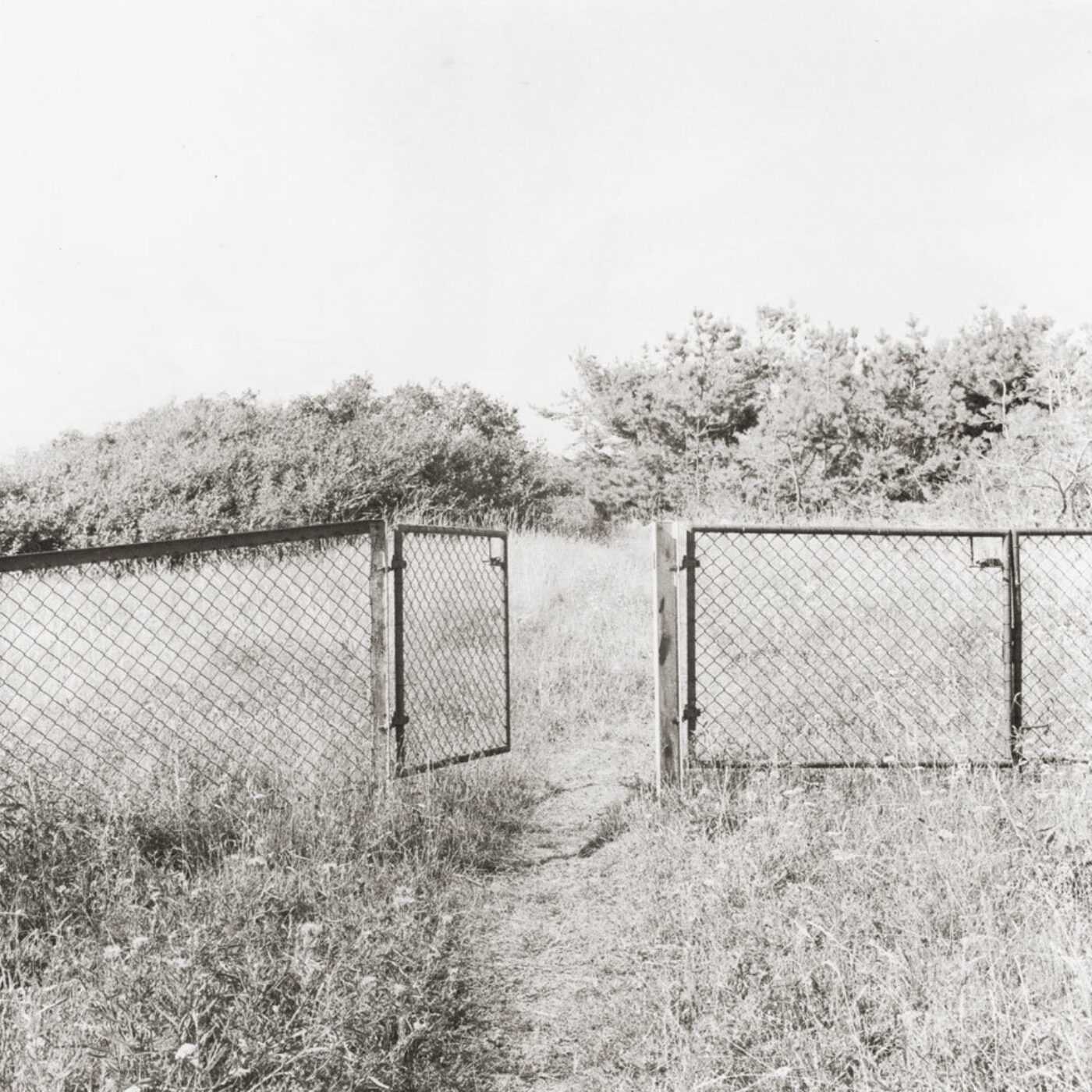 The primary media image for Norwegian photographer Dag Alveng's retrospective at the Henie Onstad Kunstsenter in Høvikodden, Norway, depicts a man nude except for his shoes, who is tilted away from the camera at a forty-five-degree angle and about to tip belly and face first into water. Titled The Photographer Shoots Himself (with greetings to Jim Bengston) (1981), the image resembles an Aaron Siskind diving photo or perhaps Yves Klein's Leap into the Void (1960), minus the bursting bodily action. This captured stillness makes Alveng's body seem like part of the landscape—maybe a dock leading onto the water. In turning the human form inanimate, the photo portrays transition as a static object rather than mutable.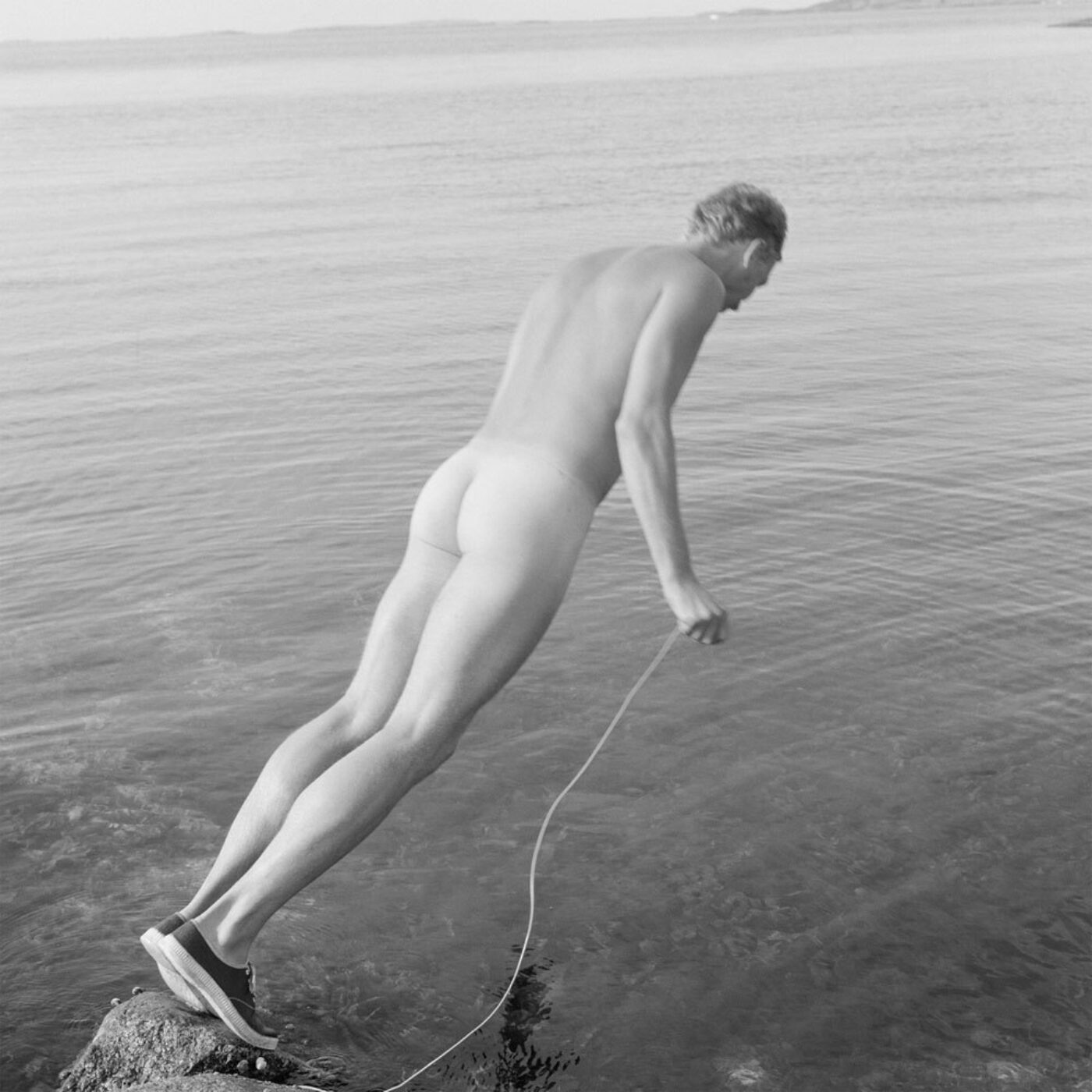 This is why Still Time is such a fitting title for the retrospective. It features around 150 of Alveng's photographs, and the museum claims that it is "the most comprehensive presentation" of his work to date. Spanning from when he began shooting in 1979, through the 1980s and 2000s when he was dividing his time between Oslo and New York City, to projects from 2017 and more recent years, Still Time encapsulates the mostly black-and-white yet visually diverse ways in which Alveng's work has dealt with naturalism and conceptualism.
His photographs emphasize a first-person perspective; some depict halved landscapes from a center-frame position from which a divide travels horizontally. Taken in 1997, The Meaning of Life is a gravelly shore that stops at the sea, while a faint, translucent wall rises out of the line separating land from water. Open Gate (1979) is a low-level gate with metal rungs, such as might surround a playground, with an open entrance leading to a field. Both photos represent liminal space. The human form in The Photographer Shoots Himself is equivalent to the rising translucence or the gate cracked open—a combination of Alveng downgrading humanness and exalting the inanimate.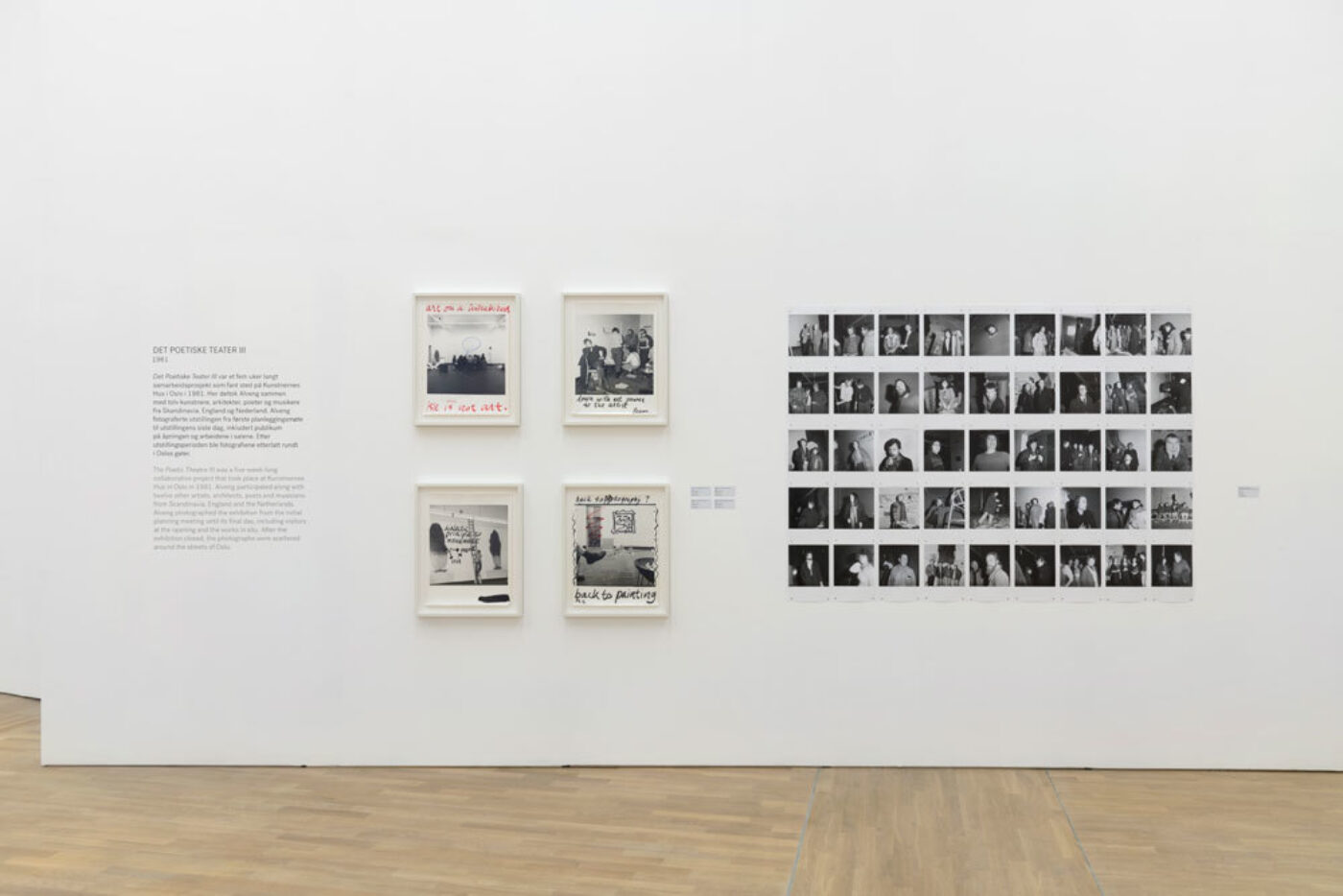 The installation of Walls, Alveng's debut exhibition at Fotogalleriet in Oslo in 1979, was somewhat unfaithful to its conceptualist thesis: initially, each photo was a picture of the part of the wall over which it originally hung. The plain white wall at Henie Onstad, however, on which six stills from Walls were aligned in a row, accentuated the minute textures and outlines in each. One looks like snow on the ground; another has a clear divide, except in this instance it is vertical. The collective imagery seems to anticipate Alveng's fascination with nature. As a result, this reimagining of Walls ended up having an illuminating impact.
His most recent series, Sjakk (2017), was transformed into something only tangentially related: a live broadcast of what looked like an important sporting event. The series title is Norwegian for "chess," and on the day I visited the exhibition, renowned players Hikaru Nakamura and Magnus Carlsen were set to play a match (in the style of Fischer Random) amid Alveng's photographs. Production crews were hoarding groundspace throughout the museum in preparation for the broadcast, with their bulks of cables snaking around the exhibition floor. In front of the stairs leading to where Sjakk was on display, a screen played a loop of adverts for Nordic hotel deals. An elaborate camera mechanism interrupted the view of an Alveng photo of a dilapidated car motor, an unintended juxtaposition that was both intriguing and disheartening.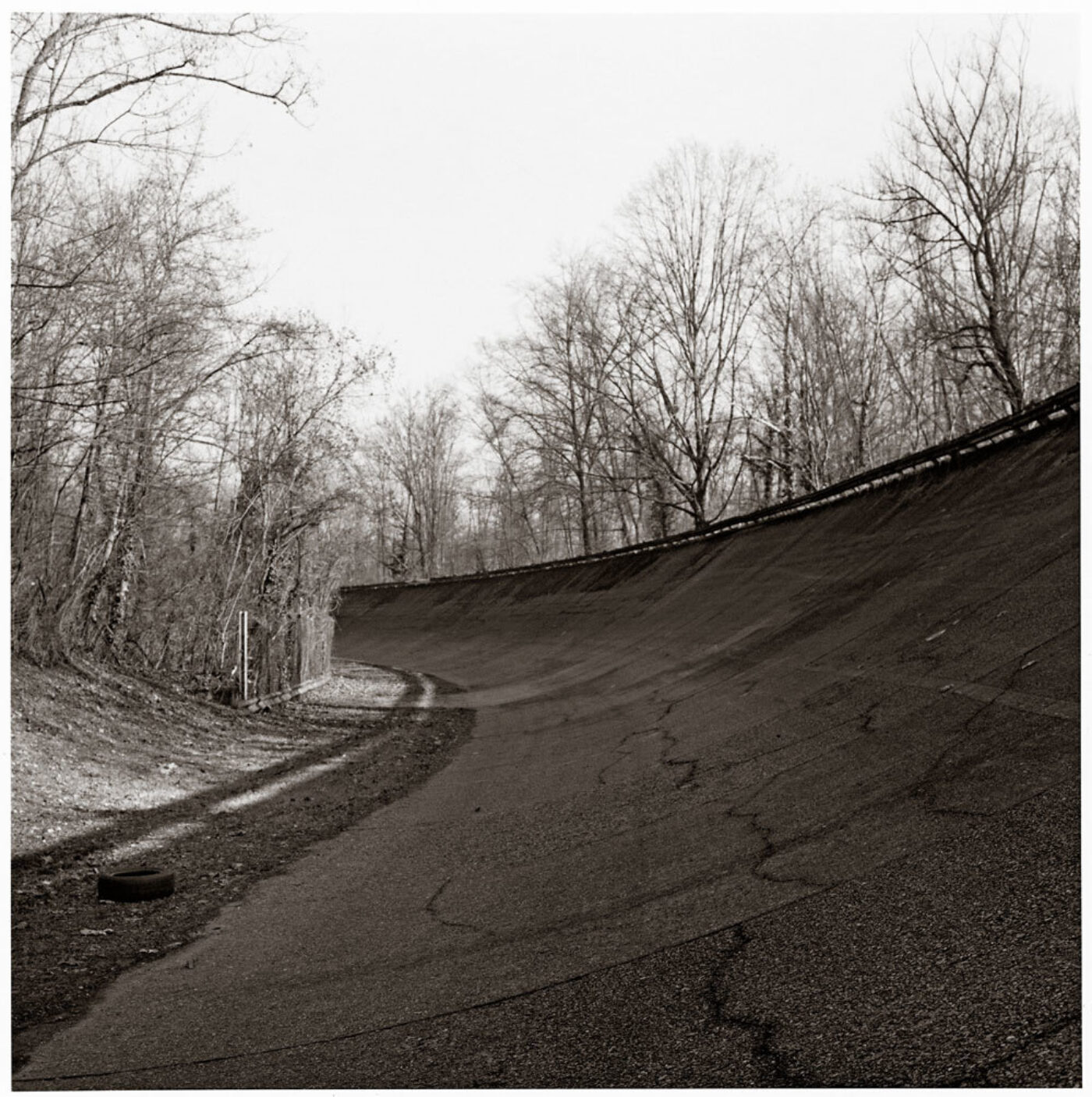 Perhaps Alveng's attraction to chess is in how it prolongs the phenomenon of transition to an overwhelming extent via players' exhaustively deliberated maneuvers, to the point where time actually feels petrified. But the match took things uncomfortably out of context since its preparation enforced antithetical qualities such as high-stakes and urgency into the space of Alveng's work. I left before the match was supposed to begin; someone told me it was going to cost extra to stay and watch.
Dag Alveng: Still Time is on view at Henie Onstad in Høvikodden, Norway, until May 6.
Eli Zeger is an arts journalist and musician originally from Montclair, NJ. His writing has recently been published in Hazlitt, Van Magazine, and Red Bull Music Academy Daily.