Fall Books Preview
New titles and reissues highlighted by Justin Taylor, Chelsea Hodson, Paul La Farge, Emmalea Russo, Alexandra Kleeman, Ted Dodson, Dan Sheehan, Kristen Radtke, Daniel Saldaña París, Marjorie Welish, Tobias Carroll, Jonathan Lee, Scott Esposito, and Lauren LeBlanc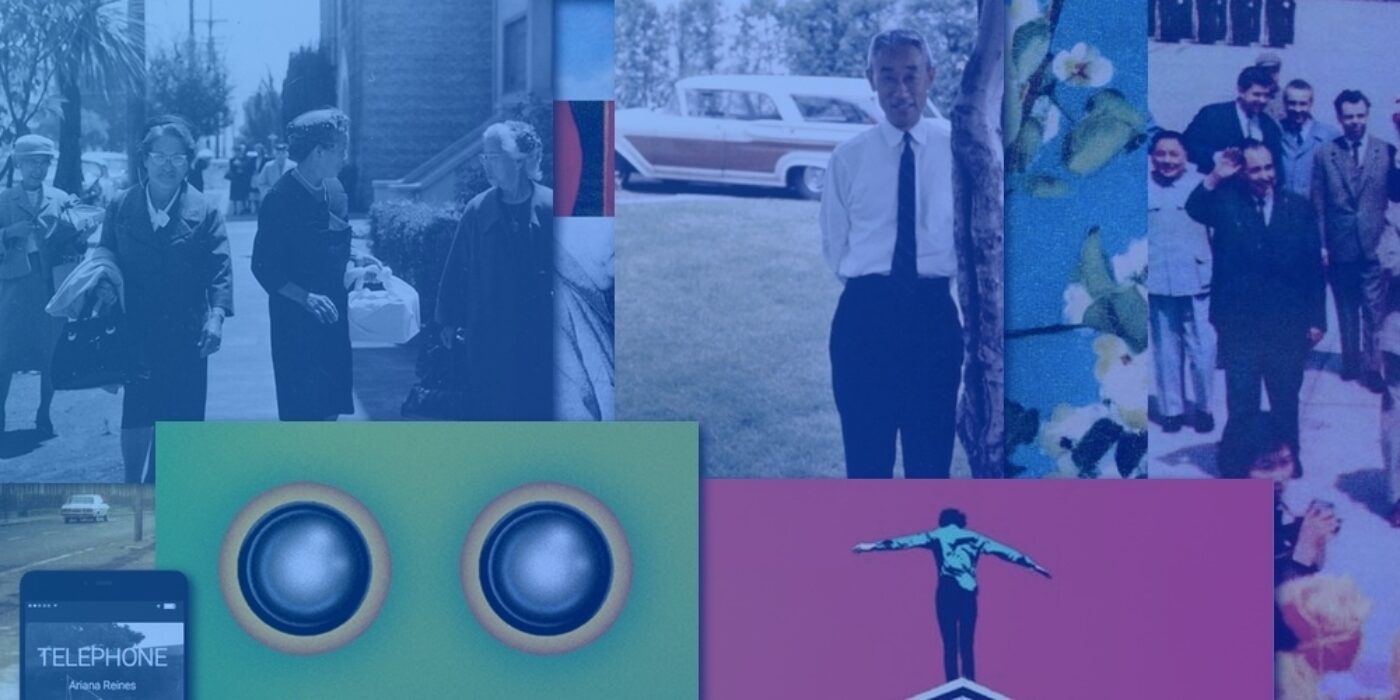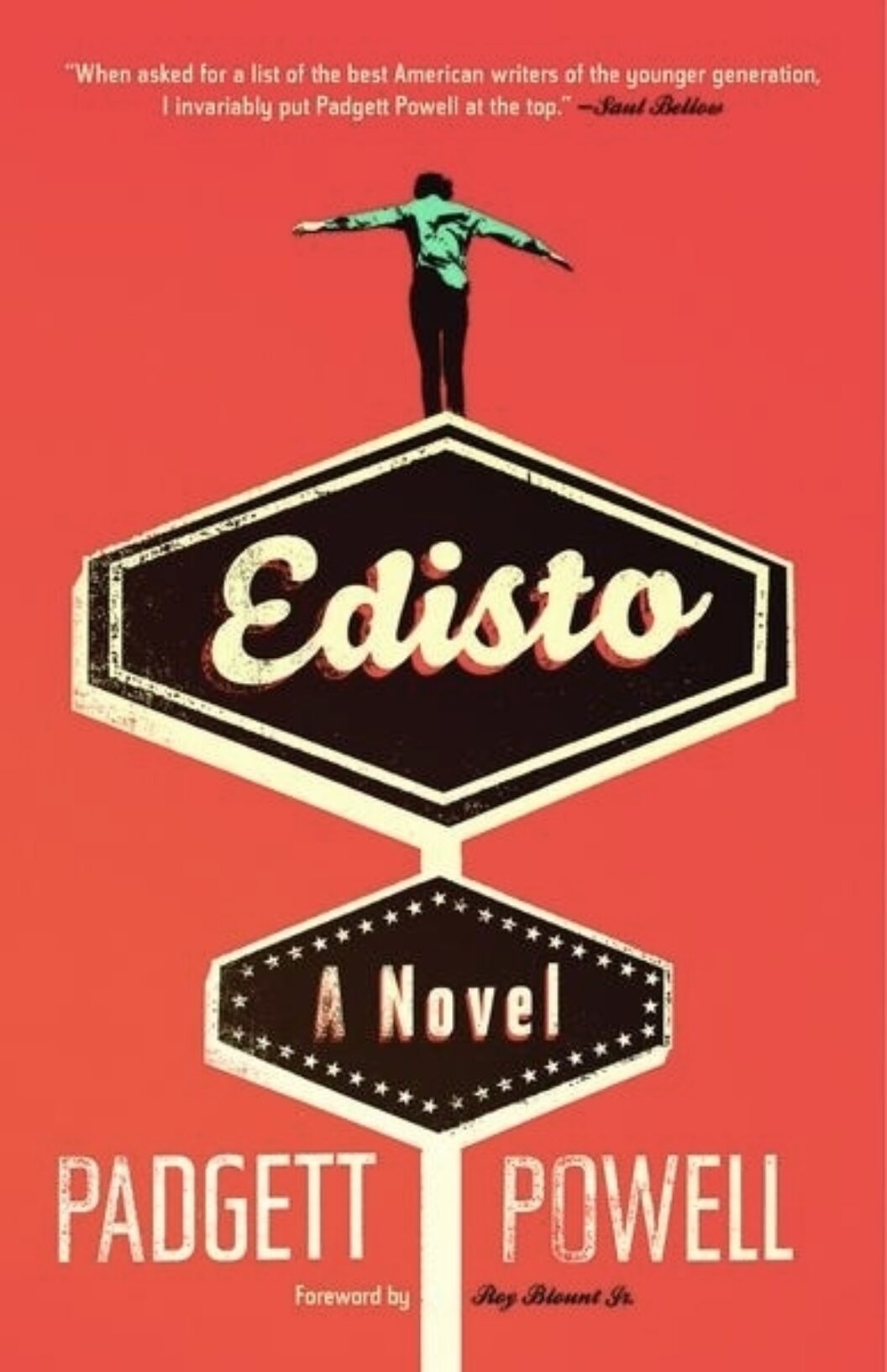 I know this is a Fall books preview but I'm writing it in late July and you're reading it in early August. Our semesters haven't even started yet and let's not sit here pretending we wish they had. Better to gather our rosebuds while we may. Padgett Powell's first novel, Edisto (1984), about a hyper-articulate 12-year-old living among the destitute and/or deranged on a South Carolina coastal island, has just been reissued—I mean like this week—by Catapult Books. With handsome French flaps and a reverential foreword by Roy Blount Jr. If you mostly know Powell from recent works such as The Interrogative Mood and Cries for Help, Various, you know him as a comic surrealist with an ear for mangled vernacular and a bloodhound's ability to sniff out sorrow in the goddamnedest of places. Reading Edisto, you'll be surprised and delighted to discover that he was always like this, even back in his dirty realist days, which upon reconsideration were somewhat less realist than we took them for—which is true of the South in general, which has always been basically Powell's point. Edisto is snappy and funny and bizarre and resonant, a grand candidate for your summer's last and unlikeliest beach read. And if you love it as much as I think you will, you'll want to proceed to Edisto Revisited (1996), the even slimmer and stranger sequel, which reads like a triple-distillation of the original: I mean it goes down like a glug of everclear. Unfortunately, Edisto Revisited remains out of print for now, and therefore somewhat hard to come by. Maybe this will change some day? Consider the campaign for its reissue officially launched.
Justin Taylor's most recent book of fiction is the story collection Flings. He usually lives in Portland, Oregon but is currently a visiting writer at the University of Southern Mississippi; in any case can be found @my19thcentury.
I'm excited about the publication of The Original Face (Véhicule Press) by Montreal-based novelist Guillaume Morissette. The narrator, Daniel, is an artist struggling to make ends meet as a freelancer, so this book is, in some ways, "a book about the gig economy" (as the publisher describes it). However, what I loved most about this book was the way Daniel doubts himself, his art, his love, his city, his friends, his bills—"I am a respected scholar in the field of my problems," he says to his girlfriend at one point.
Daniel stumbles upon the concept of the Original Face in a Zen Buddhist book that belongs to his friend. He learns that this is the face one has before they or their parents were born—"back when you were nothing." This provides a great jumping off point for Daniel's questioning of the worth of things like time and self-respect and work—what was he like before? Can he ever know? "Art is ridiculous," Daniel thinks as he leaves another art gallery, "Art is ridiculous and I have to be the best at it."
Chelsea Hodson is the author of the forthcoming essay collection, Awful Form.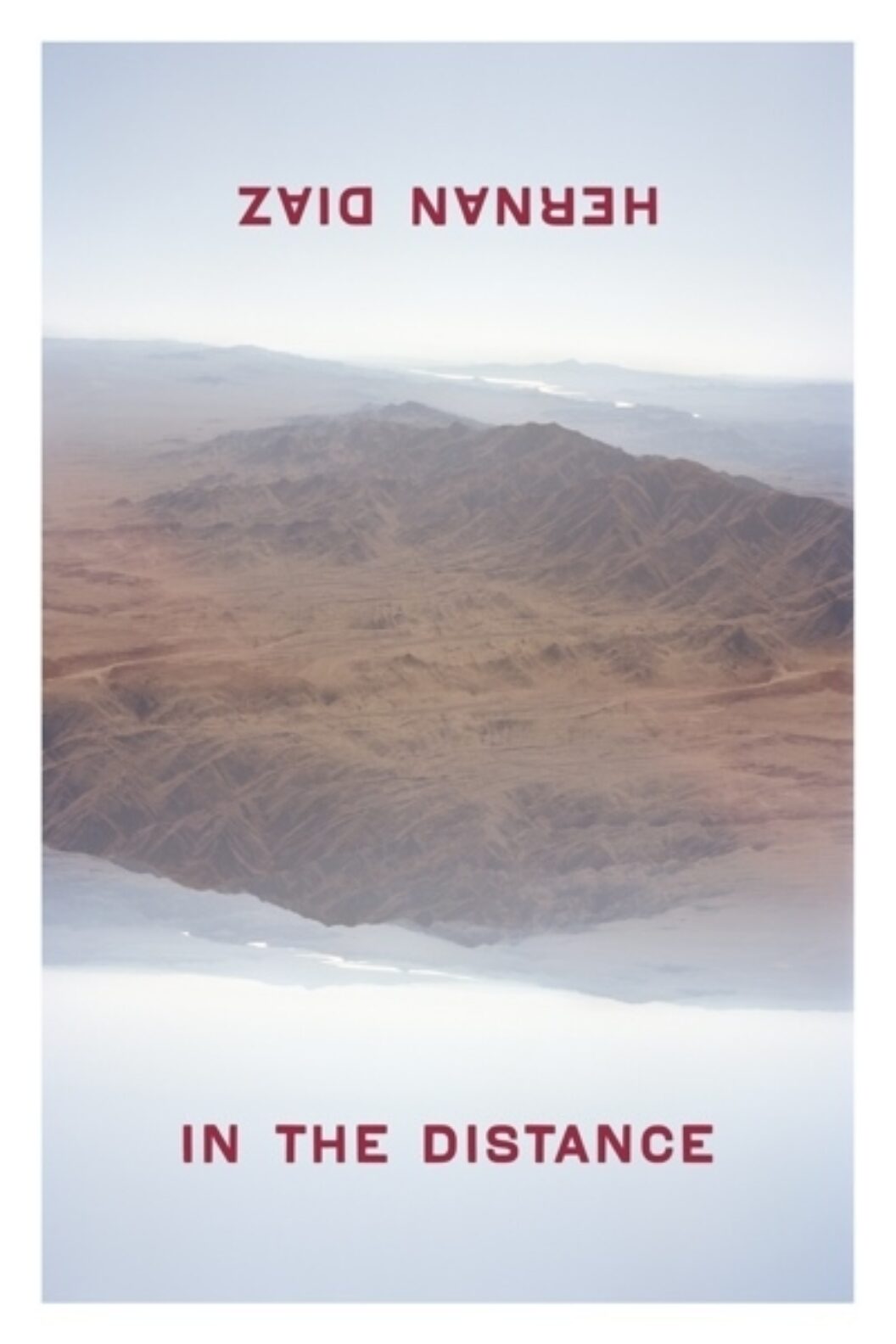 Sometimes a wonderful book just comes at you out of nowhere, and that's what happened to me with Hernan Diaz's first novel In the Distance (Coffee House Press). It's the story of a young Swedish emigrant to the United States, some time in the middle of the 19th century, which begins as a vividly observed and emotionally nuanced Western, and evolves into a kind of epic of loneliness, as our protagonist wanders farther and farther into the desolate landscapes of the West, and comes dizzyingly close to a psychic point of no return. It's a hero's journey, or possibly a monster's journey—the ending recalls the austere beauty of the last scenes of Frankenstein—and one of the great pleasures of Diaz's singular book is to observe the complicated ways in which the hero and the monster coexist.
Paul La Farge is the author of the novels The Night Ocean (2017), The Artist of the Missing(1999), Haussmann, or the Distinction (2001), and Luminous Airplanes (2011), as well as The Facts of Winter (2005), a book of imaginary dreams. His stories and essays have appeared inThe New Yorker, Harper's, The Believer, McSweeney's, Nautilus, Conjunctions, and elsewhere.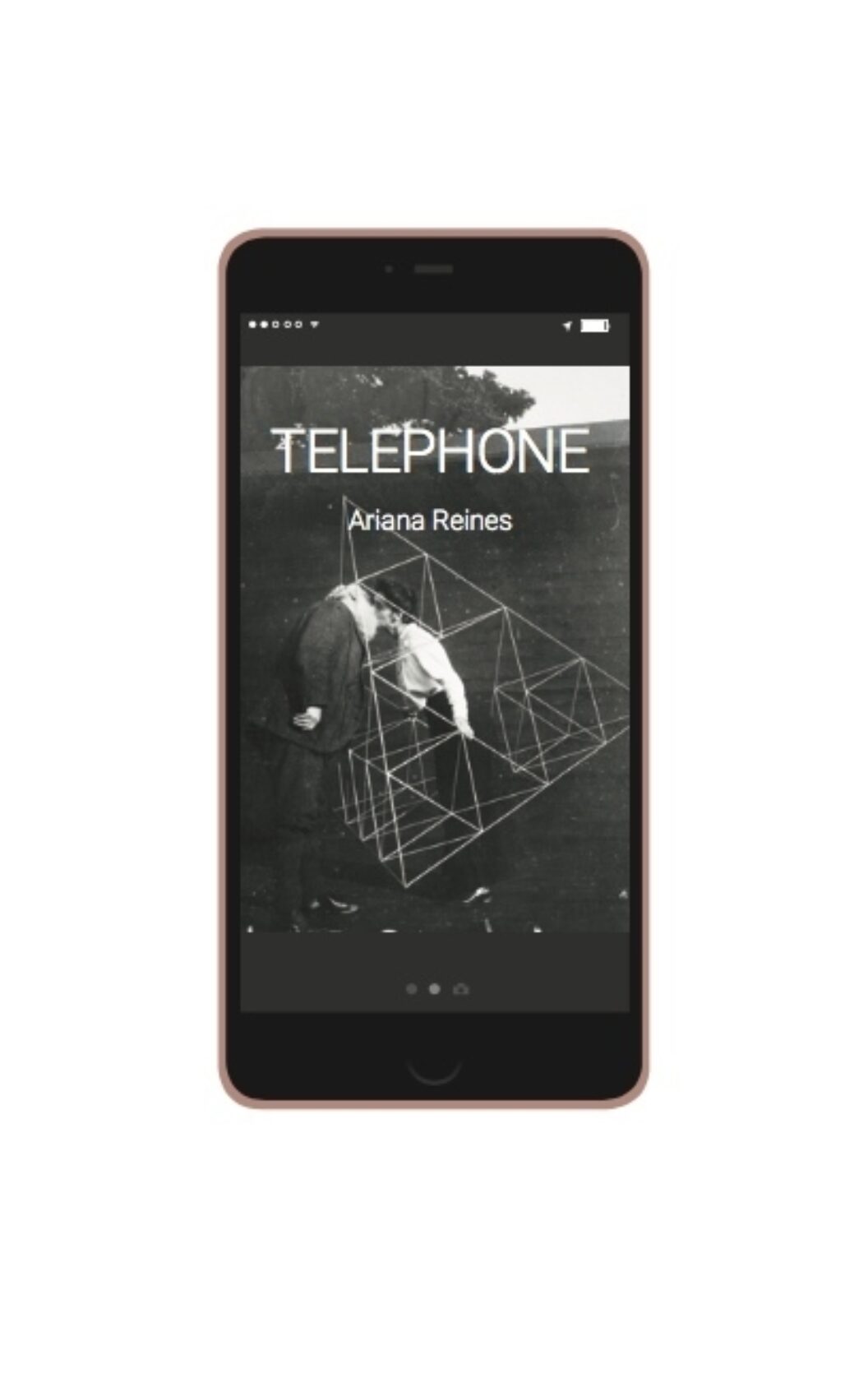 It's hard to remember how strange the telephone is. A play sprung from Avital Ronell's The Telephone Book: Technology, Schizophrenia, Electric Speech? Yes. I'm excited about Ariana Reines' forthcoming Telephone (Wonder). I wish I had seen it in the theater. I'm here and I'm calling someone who's over there. Voices communicate and commune via the telephone which is a device for space and time hopping. I've long been a fan of Reines and I'm thinking the book will be mystical, eerie, otherworldly in its communication reveals.
Emmalea Russo is a writer and artist living in Brooklyn. Her forthcoming books are G (Futurepoem, 2018) and Wave Archive (BookThug, 2019).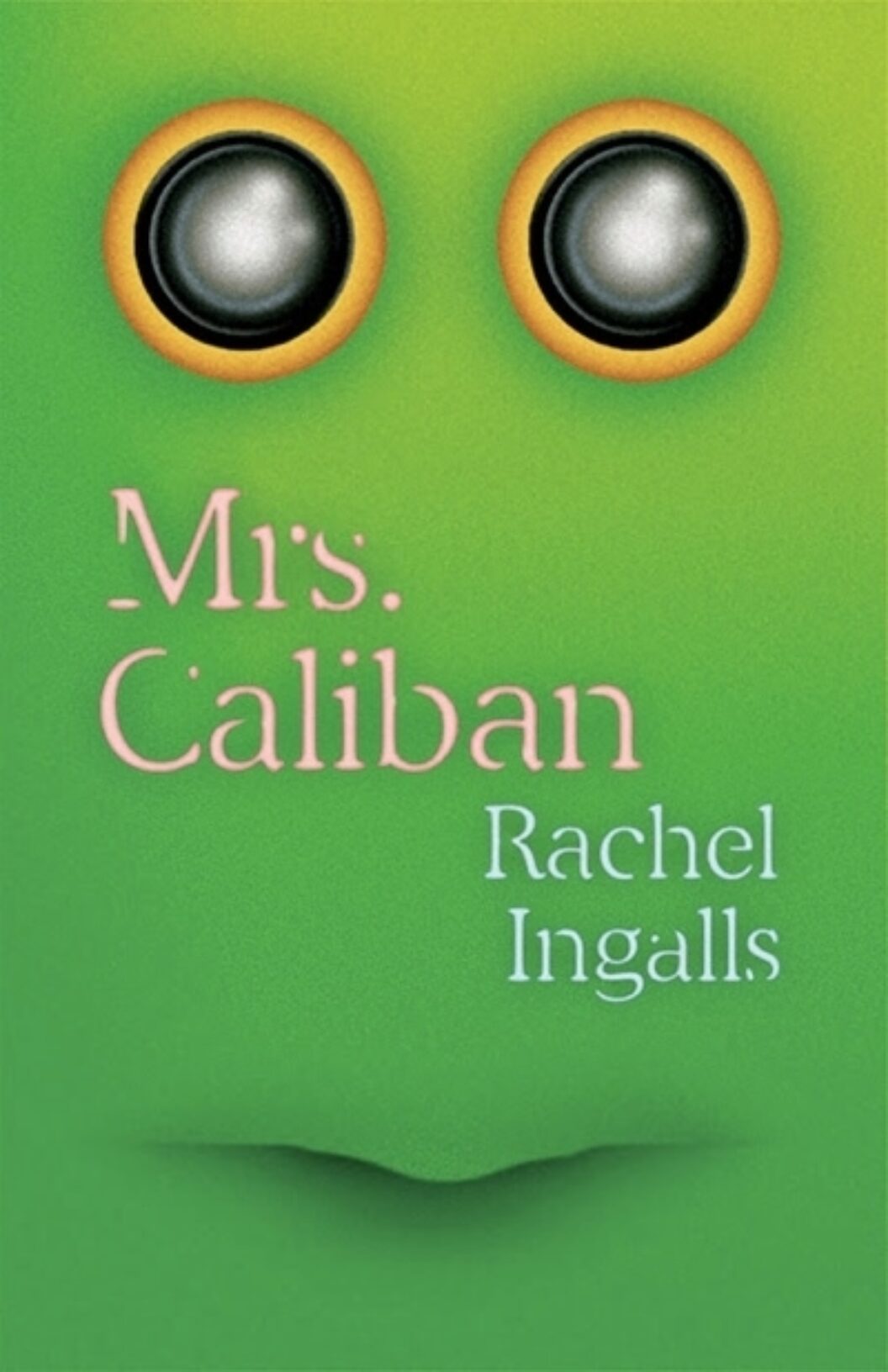 My favorite genre of book, as I've explained over and over to anyone who'll listen, is "small, slim, strange." Mrs. Caliban, written by Rachel Ingalls in 1982 and reissued by New Directions, fits the bill with mirthful precision. A graceful fusion of domestic realism and monster movie, the book follows Dorothy, an unhappily married suburban housewife, who encounters a six-foot-seven-inch-tall frog man breaking into her house. Though he is a "highly dangerous animal" recently escaped from the Institute for Oceanographic Research, Dorothy feels for him, displaced and alienated as he is, and the two quickly strike up a sexual romance. Tropes from both genres take on new life when hybridized in this work, and there is something incomparably pleasurable about watching an aquatic monster-man shovel cucumbers into his maw at the mundane, cozy pace of a Richard Yates novel. This book will have you tearing through it eagerly, and then wondering to yourself how such an odd, brilliant, improbable story ever got told.
Alexandra Kleeman is the author of the novel You Too Can Have A Body Like Mine and the short story collection Intimations, both from Harper. Her fiction and essays have appeared inThe New Yorker, Harper's, The Paris Review, Zoetrope, Tin House, VOGUE, and n+1. She was the 2016 winner of the Bard Fiction Prize.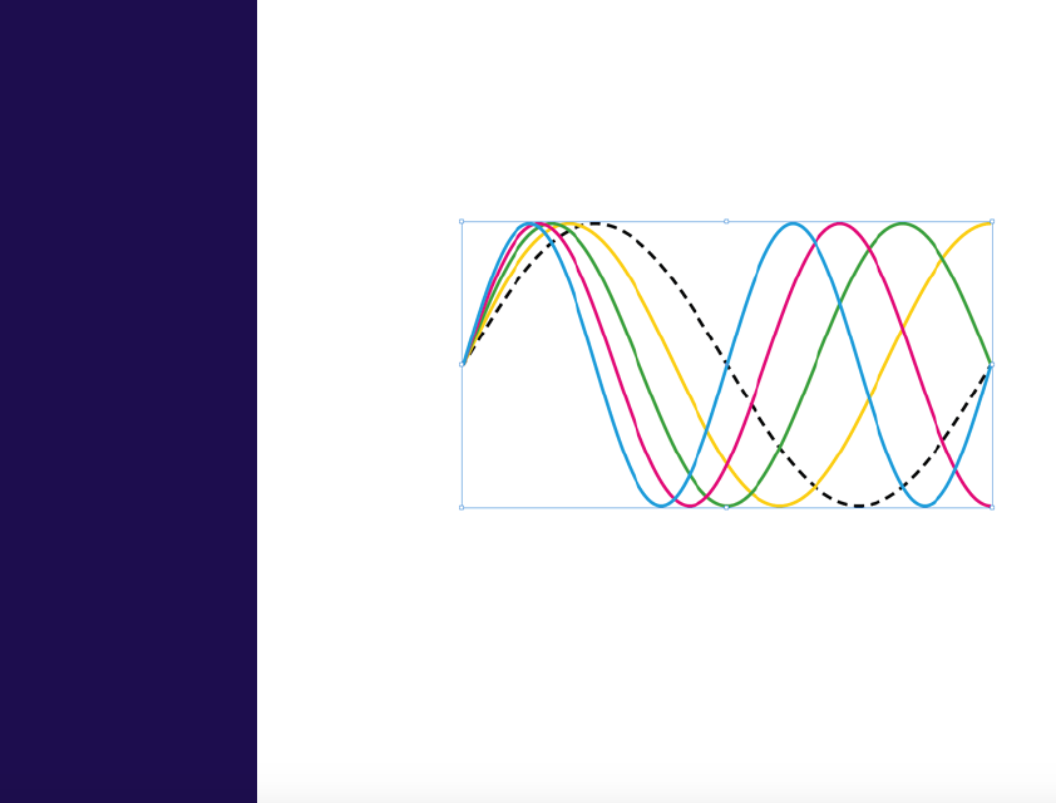 It's a fantasy that I have, to be able to look at sheet music and fully synthesize the work in my imagination like some sort of synesthete-savant playing out the orchestra in casual reverie. My ability to read music is near nil, however. I think that's why Tonebook (Inpatient Press) is so appealing to me. Edited by Michael Anzouni and Lea Bertucci, Tonebook collects seventeen scores, which are largely visual in nature or otherwise use atypical notation, each from a contemporary, vanguard composer. Merche Blasco's score for "Bardenas" (2009), which takes the shape of a mountain's silhouette seen at a distance and whose instructions present a dynamic range of how instrumentalists should interpret the vertical climbs of the notation, is a paramount example of what this book entails, a primer on contemporary uses of alternately expressive, musical languages. What Bertucci and Anzouni have brought together includes enough points of entry that philistines like me can imagine the works as they might be and a body of work novel enough that musicians will want to realize.
I also have to give a quick mention to the final issue of Ugly Duckling Presse's poetry journal, 6x6. This rubber-banded mainstay of contemporary poetry is retiring after this issue, #36. Though it has always been the plan to close the project after this exacting number of issues, it's bittersweet to see it go. It was the first poetry-only journal that I'd ever seen! And where I fell for the work of so many of the poets that I admire today. It's been responsible for shaping how I write and what I read since I first picked it up—it was #17, which had poems by, if I remember correctly, Lucy Ives and James Copeland—and I know many poets have shared this experience. Many congratulations, UDP, on the conclusion of such an incredible and vital project.
Ted Dodson is the author of At The National Monument / Always Today (Pioneer Works, 2016). He works for BOMB and is an editor for Futurepoem.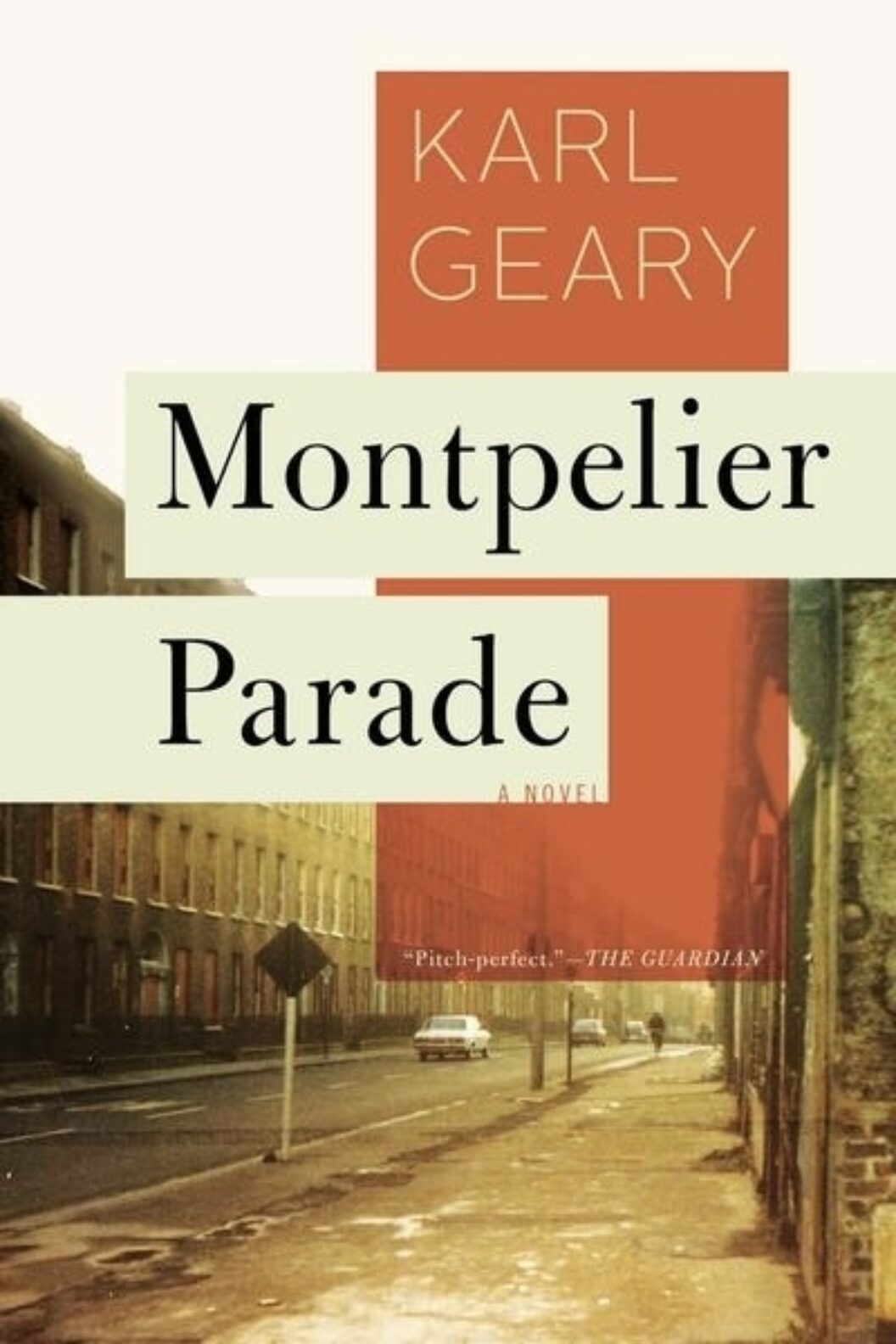 Montpelier Parade (Catapult), Karl Geary's beautiful, doomed romance set in Ireland in the 1980s, is an atmospheric triumph. The story of a melancholy teenager, Sonny Knolls, whose grey days in an economically depressed Dublin are suddenly brightened by a chance meeting with Vera, a magnetic but deeply troubled older woman. The relationship that forms between these two lonely souls is achingly raw and moving, with Geary managing to strike the perfect balance of sweetness and sorrow.
Geary—a Dubliner who emigrated to New York in the late 80s at the age of 16, where he went on to run the legendary music venue Sin-é (RIP), feature in Madonna's Sex book, and appear opposite Ethan Hawke in Hamlet 2000 and Kim Cattrall in Sex and the City—has, with Sonny, created one of the most compelling teenage protagonists in recent memory.
Dan Sheehan is the Book Marks Editor at Lit Hub. His debut novel, Restless Souls, will be released from W&N (UK) and Ig Publishing (US) in 2018. Find him on Twitter @danpjsheehan.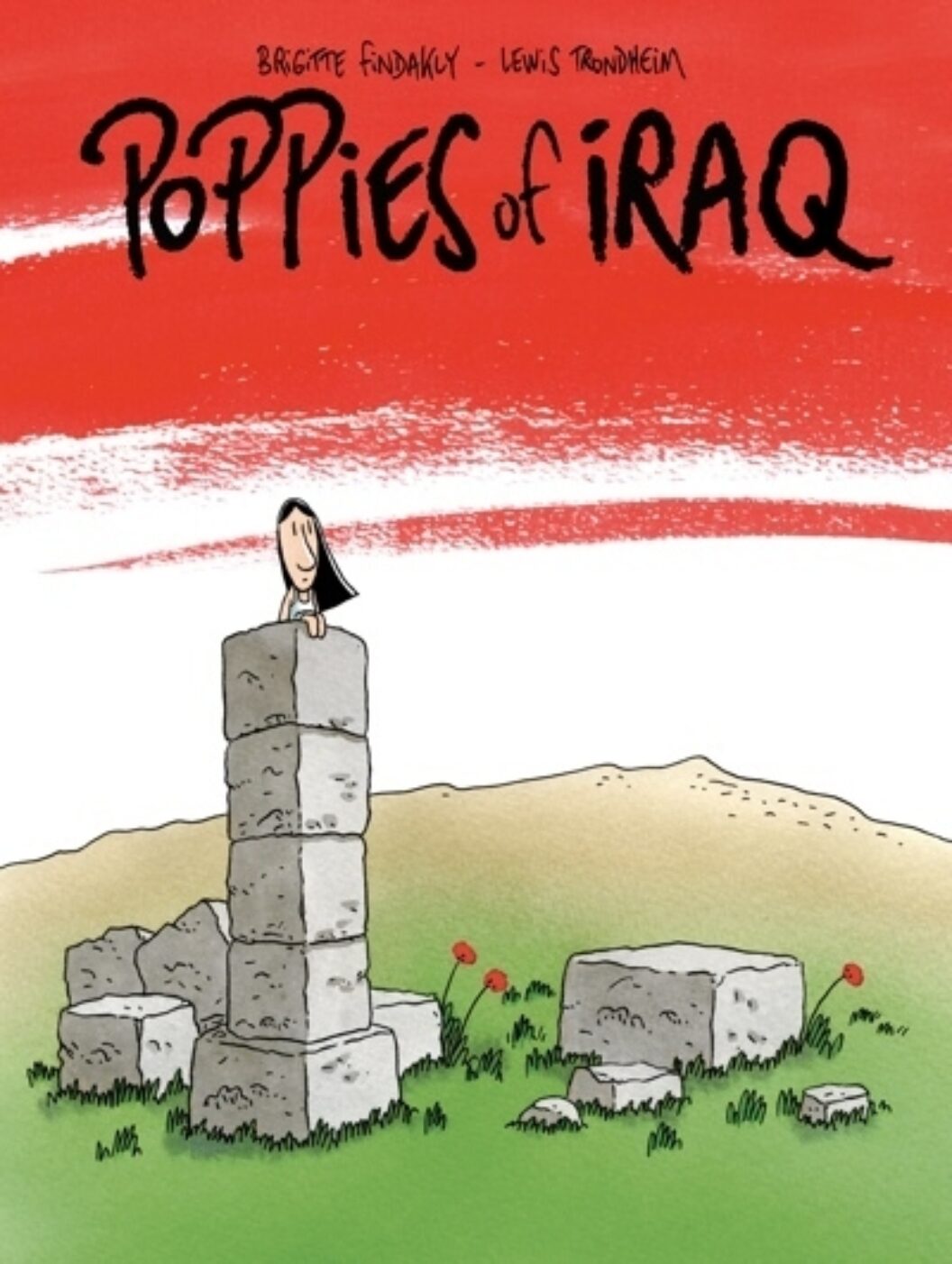 I'll read anything the inimitable graphic indie Drawn & Quarterly publishes, and Brigitte Findakly and Lewis Trondheim's Poppies of Iraq is a favorite of 2017. The book is constructed as a public and private history of Findakly's upbringing in Iraq, told in vignette-like bursts, such as when Findakly's father, an altruistic dentist who treats many patients for free and is often behind on his taxes, gives her mother a gun after the government's overthrow in 1958 (frightened, she promptly buries it in the garden).
When President Ahmed Hassan al-Bakr and Vice President Saddam Hussein nationalize Iraqi oil in the early 70s, students are instructed to draw a picture about the oil crisis that followed. The young Findakly drew an oil rig swathed by people holding a banner that read, "Arab oil for Arabs." The drawing was chosen as the only to hang publicly in the school. "If my family had stayed in Iraq, I might have become a famous propaganda artist for Saddam Hussein's regime," she writes atop a drawing of Saddam in sunglasses holding a machine gun to the sky, a line of flames behind him.
Drawings take on dreamy qualities during fondly recalled memories, like the watery blues that fill her childhood bedroom, chestnuts sitting on her nightstand that her father had roasted and left for her to find in the morning; or the the deep, burnt orange of a remembered sandstorm.
Above all, Poppies of Iraq is a beautiful portrait of a life lived in cultural translation, its pages filled with humor and a nostalgia made complicated with age.
Kristen Radtke is the author of the graphic memoir Imagine Wanting Only This (Pantheon, 2017), and the art director and New York editor of The Believer magazine. Find her on Twitter @kristenradtke.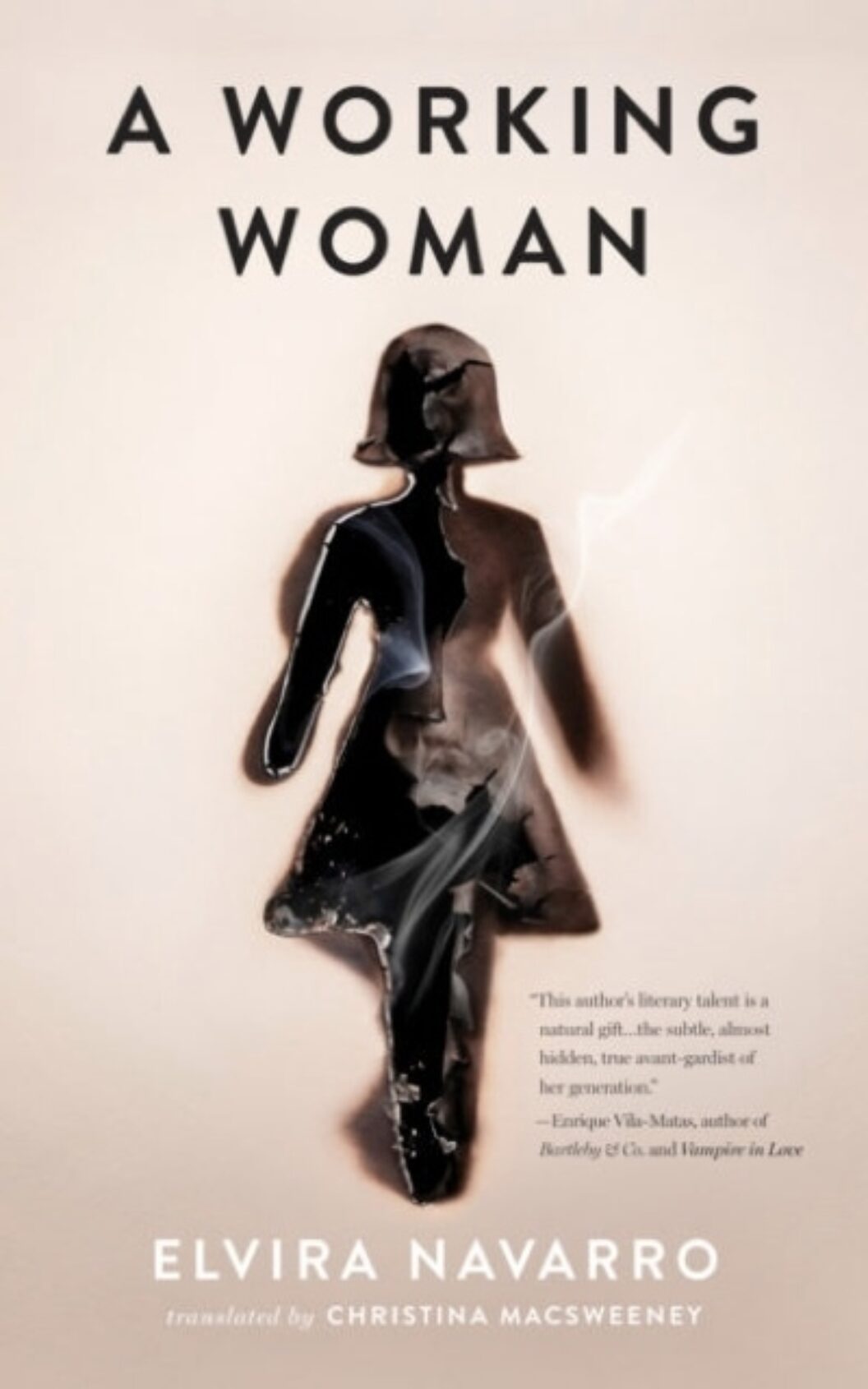 I heard great things about Elvira Navarro's A Working Woman (Two Lines Press) when the book published in Spain a few years ago, with praise by authors such as Enrique Vila-Matas. I later spoke with Christina MacSweeney when she was working on the English translation: she confirmed this was a book I needed to read.
A Working Woman tells the story of two women living together in the outlying districts of Madrid during the last European recession. The book invents a language and a structure to portray the outskirts of the city—and the characters' job insecurity—like no novel has done before. It speaks intelligently and originally about mental illness, tracing the relation between insanity and modern economics.
Navarro is one of the most daring writers in the Spanish-speaking world, and MacSweeney has done an amazing job in bringing the originality of her voice into the English language.
Daniel Saldaña París is the author of Among Strange Victims.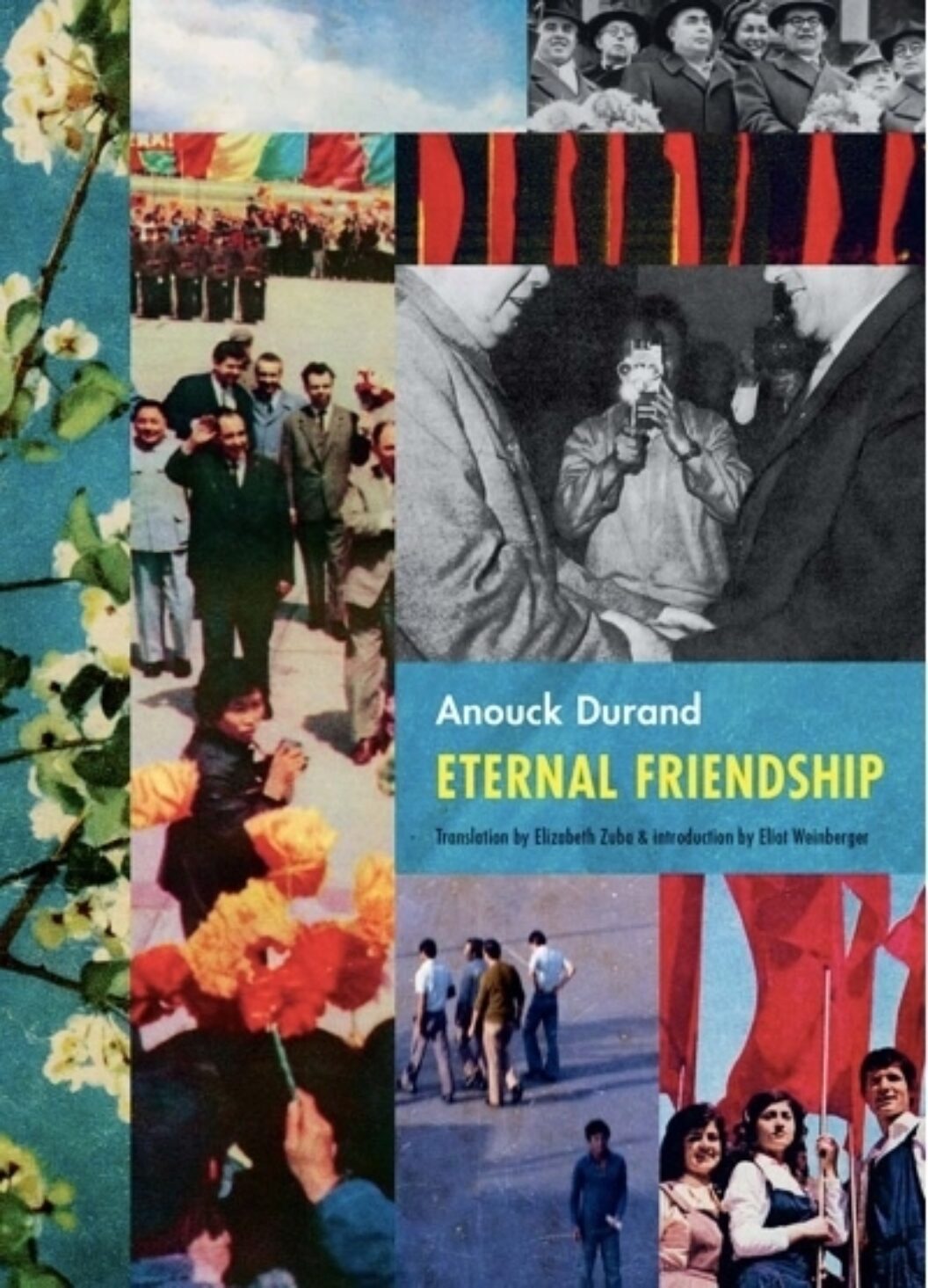 Eternal Friendship (Siglio Press) by Anouck Durand is an artist's book constructed of photographic images, annotated with as few words as will identify the elements of character or a plot. If this economy seems unprepossessing, well, its rather modest tone needs no self-dramatization given that plot: the survival of Mosha Mandil, a Jewish photographer inside Nazi-occupied Albania. The photographer's hidden identity was made possible through a friendship with the Muslim Refik Veseli, who covered for him—a friendship that continued in the 1970s when Veseli traveled to Communist China and attempted a correspondence around Albanian censors. But perhaps the chief protagonist is the camera.
Without contradiction, Eternal Friendship is both a photo album and an anti-photo album. One cannot miss the rhetoric of the Soviet photography as though by Rodchenko here, as the opening shot, looking up the diagonally charged space of smokestacks in full vital force, captures the spirit of revolutionary industry. But remember that Rodchenko was sent on assignment to photograph the construction of the White Sea–Baltic Sea Canal in part to punish him for this sort of aspirational photography when applied to humans. His lot was to reform by showing a person full face and looking directly at the camera: the rhetoric of the here and now. Apart from that one opening image and a few propaganda images of farming or bearing arms, Eternal Friendship abides by the standard of images of the collective as groups of persons lined up facing the camera. Otherwise, these are typical studio portraits—which actually put Refik Veseli under suspicion for bourgeois cultural appeasement. But elsewhere there are snapshots—indifferent as to an aesthetic, as snapshots of friendship in family photo albums are for the most part. Indeed, the striking thing about Eternal Friendshipis the ordinariness of the photography: an anti-aesthetic of experience rather than of art. The story the images has to tell is that much more suspenseful owing to the benign indifference with which it presents itself.
Marjorie Welish's most recent art exhibition is Urbanism sur Papier, La Terrasse, Nanterre, January 27-March 30, 2017.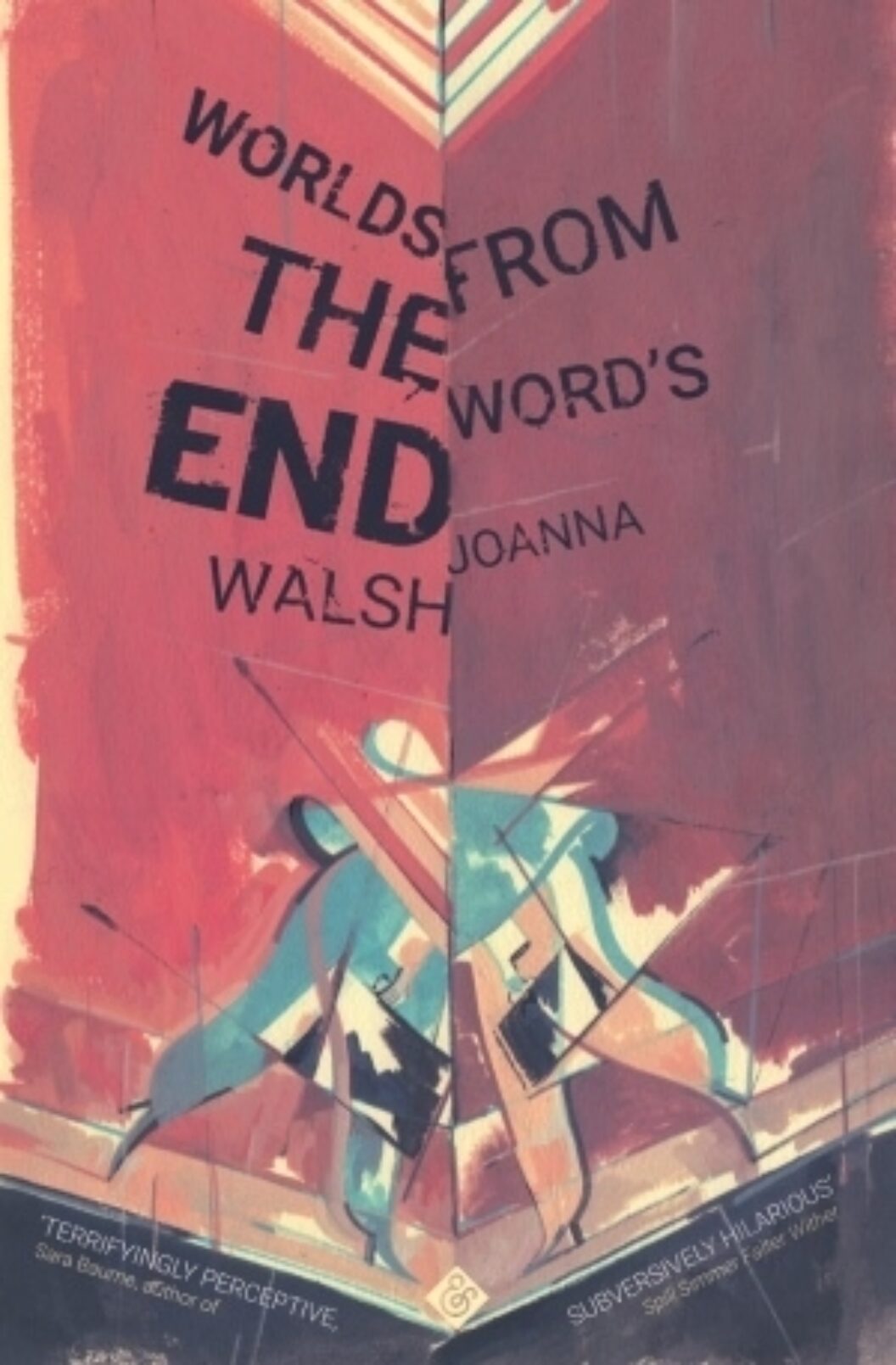 I might not be wholly unobjective regarding the writings of Rios de la Luz, as I've published her fiction at Vol.1 Brooklyn. But I was floored by the surreal, visceral stories in her debut collection The Pulse Between Dimensions and the Desert, and I'm especially excited to read her novella Itzá (Broken River Books). Joanna Walsh's range as a writer encompasses everything from incisive considerations of temporary spaces to erotically charged tales of transformation. Her new collection Worlds From the Word's End (And Other Stories) offers readers a window into her shorter-form writing. And as a huge admirer of strange fictional places, I'm waiting with bated breath for Renee Gladman's Houses of Ravicka (Dorothy, a publishing project), the latest novel set in a city-state where metaphors and concepts can suddenly become a part of the waking world.
Tobias Carroll is the managing editor of Vol.1 Brooklyn, and the author of the books Reel and Transitory.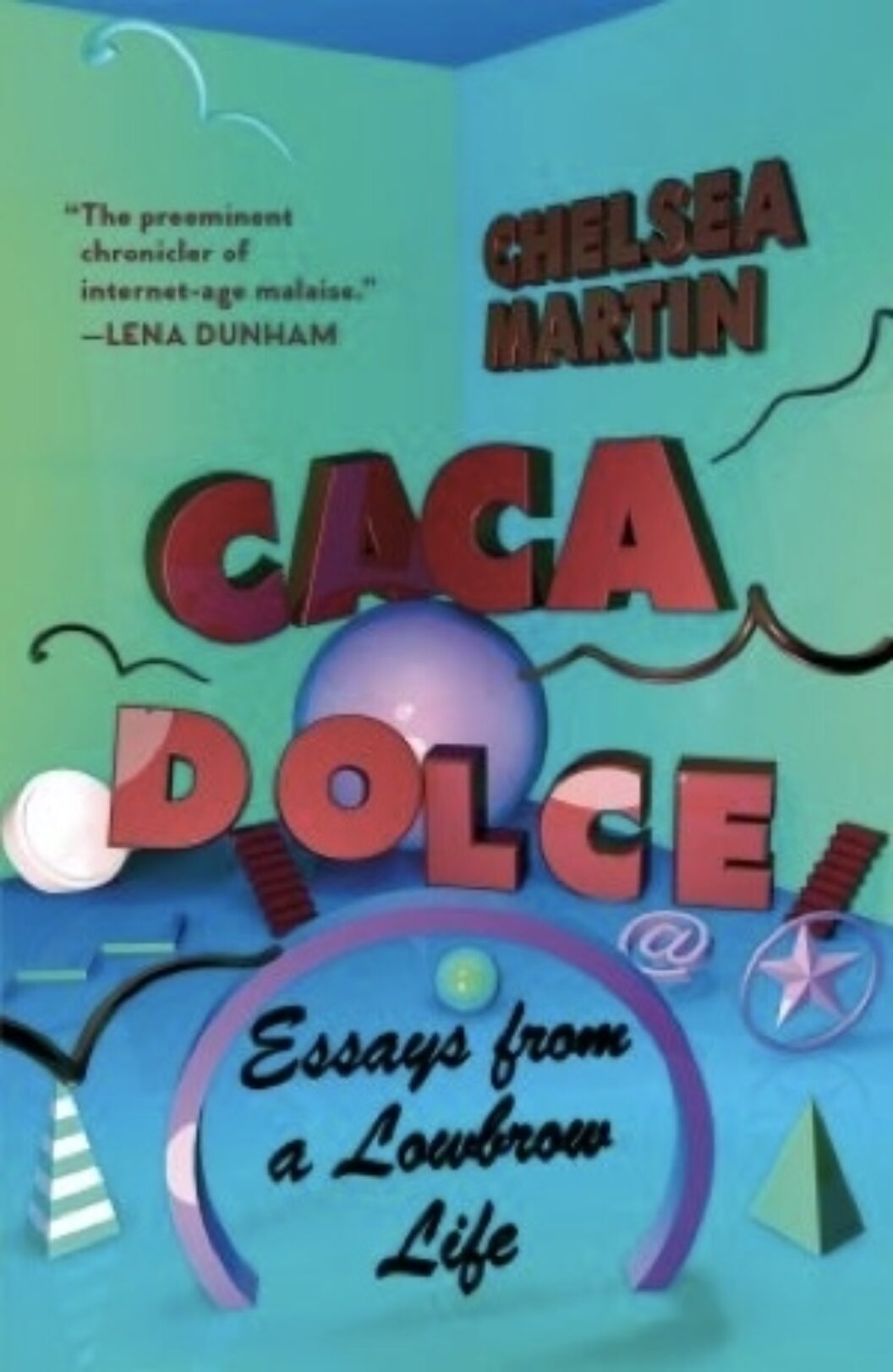 One book I'm particularly excited about this fall is Chelsea Martin's Caca Dolce, a new essay collection from Yuka Igarashi's recently relaunched Soft Skull Press. Martin is an incredibly entertaining writer, one who—as the title of her book suggests—is willing to take a few risks, and to mix the high with the low. On the back of my copy there's a box of text pointing out that the book contains "juvenile vandalism," "pizza barf", "two bloody noses," "virginity loss involving an Alanis Morissette lookalike," "at least one peeping Tom," and "botched colonic." I'm planning on reading it by a picturesque lake in Italy.
I was also lucky enough to get hold of an early copy of Elizabeth Day's The Party, which I tore through with huge pleasure. It's like Herman Koch co-wrote a literary page-turner with Patricia Highsmith—irresistible stuff.
Jonathan Lee's novel High Dive—named a best book of 2016 by publications including theNew York Times, the Washington Post, the Wall Street Journal, the San Francisco Chronicle, the Chicago Tribune, and The Guardian—is now available in paperback from Vintage.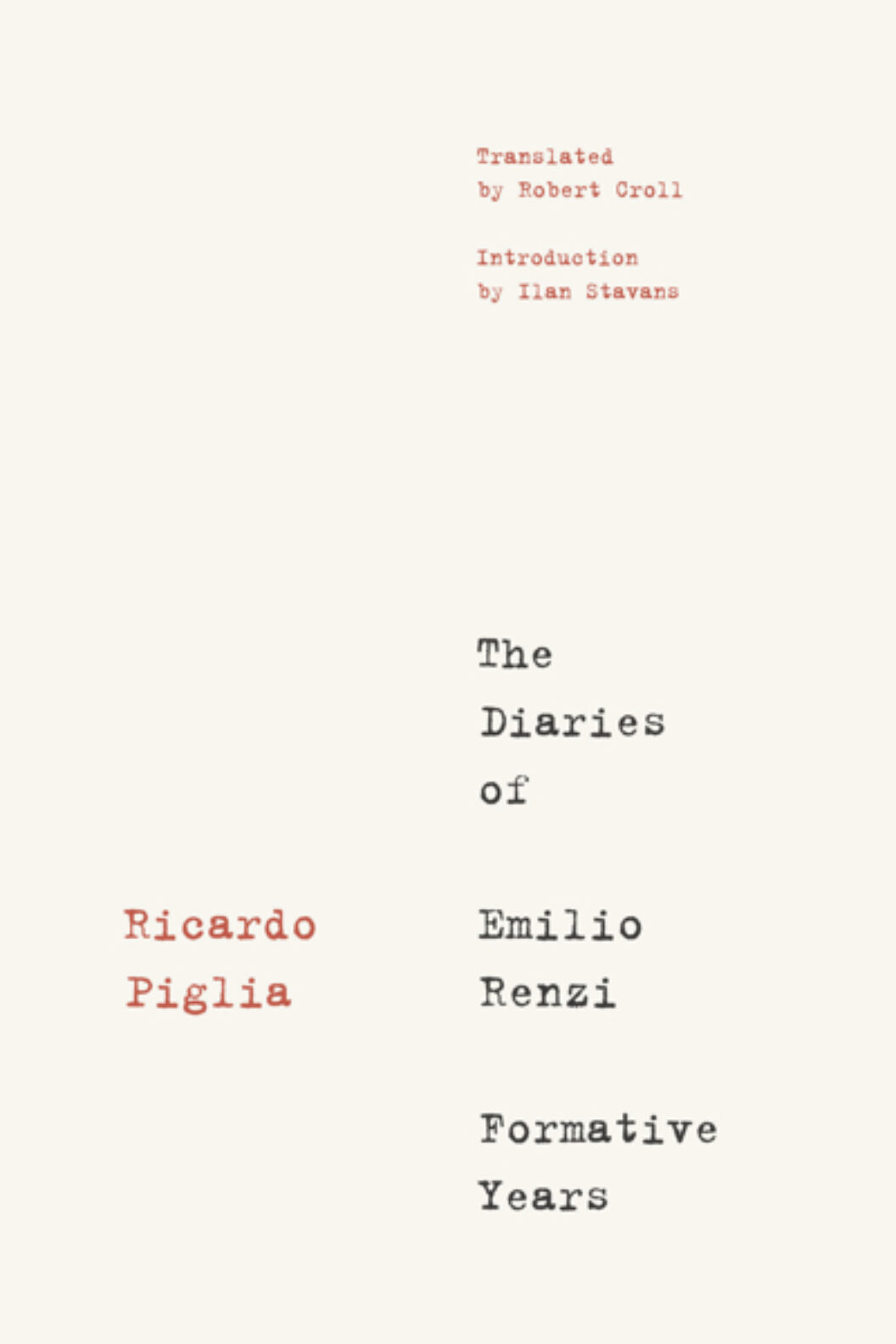 Ricardo Piglia, who passed away earlier this year at age seventy-five, is celebrated as one of the giants of Argentine literature, a rightful heir to legends like Borges, Cortázar, Juan Jose Saer, and Roberto Arlt. The Diaries of Emilio Renzi is his life's work. For nearly sixty years Piglia recorded his doings in 327 notebooks, and when he was diagnosed with the neurodegenerative disease ALS (commonly known as Lou Gehrig's disease) in 2011, he raced to turn these notebooks into a three-volume fictional autobiography of his doppelgänger, Emilio Renzi (who is also the well-known, recurring protagonist of Piglia's most famous novels). An American equivalent might be if Philip Roth now began publishing a massive, multi-volume autobiography in the guise of Nathan Zuckerman.
I've been reading a galley of Volume 1, to be released this November from Restless Books, and it is truly a great work. It almost seems as though Piglia has perfected the form of the literary author's diary, leaving in enough mundane life details to give a feeling of the messy, day-to-day livedness of a diary, but also providing this miscellany with something of a shape, and with a true intellectual heft. In these pages we see the formation of a formidable literary intelligence—the brief reflections on genre, Kafka, Beckett, Dashiell Hammett, Arlt, and Continental philosophy alone are worth the price of admission—but we also see heartbreak, familial drama, reflections on life, small moments of great beauty, the hopes and anxieties of a searching young man, the endless monetary woes of one dedicated to the literary craft, and the drift of a nation whose flirtation with fascism takes it on a dangerous course. Piglia even comments on the form of the diary itself, as though he is dissecting his project even as he writes it. This is a fantastic, very rewarding read—it seems that Piglia has found a form that can admit everything he has to say about his life, and it is a true pleasure to take it in.
Scott Esposito is the author of four books, including The Doubles, which is forthcoming this fall from Civil Coping Mechanisms. He is a frequent contributor to the Times Literary Supplement and the San Francisco Chronicle, and his work has appeared in BOMB magazine,Tin House, The White Review, The Lifted Brow, The Believer, The Washington Post, and others.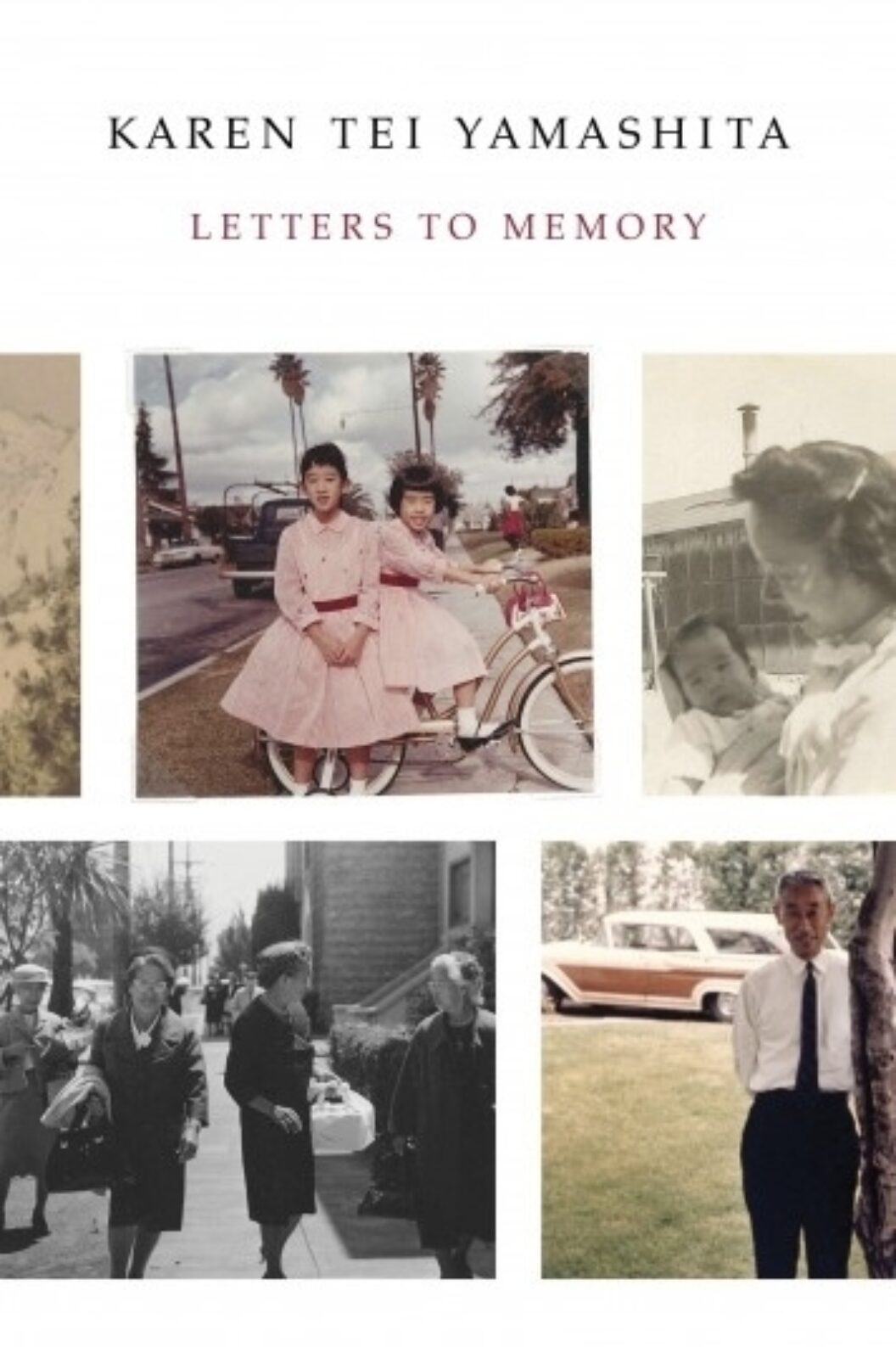 Coffee House Press is publishing Karen Tei Yamashita's first nonfiction work Letters to Memory this September. In this personal book, Yamashita weaves together various disciplines (anthropology, classics, history) using her family archive as connective tissue. During this time in which migration, intolerance, and isolation appear to be more heightened than any other point in recent history, we need more books that confront the past in order to correct future injustice.
In November, Emily Books (in conjunction with Coffee House Press, which consistently knocks it out of the park) will publish Myriam Gurba's Mean. Because I loved Barbara Browning's The Gift, another Emily Books title and another work of auto-fiction or in this case, a nonfiction novel, I'm eager to read this book about a queer, Chicana woman who takes on small town life and sexual violence with dark humor.
Lauren LeBlanc is an independent book editor and writer, as well as a senior editor at Guernica magazine. A native New Orleanian, she lives in Brooklyn. Follow her on Twitter at @lequincampe.