Fall Arts Preview
Upcoming shows, retrospectives, and museum openings highlighted by Maika Pollack, Ratik Asokan, Alex Zafiris, Gideon Jacobs, Michael Barron, Wendy Vogel, Zack Hatfield, and Legacy Russell

Discover MFA Programs in Art and Writing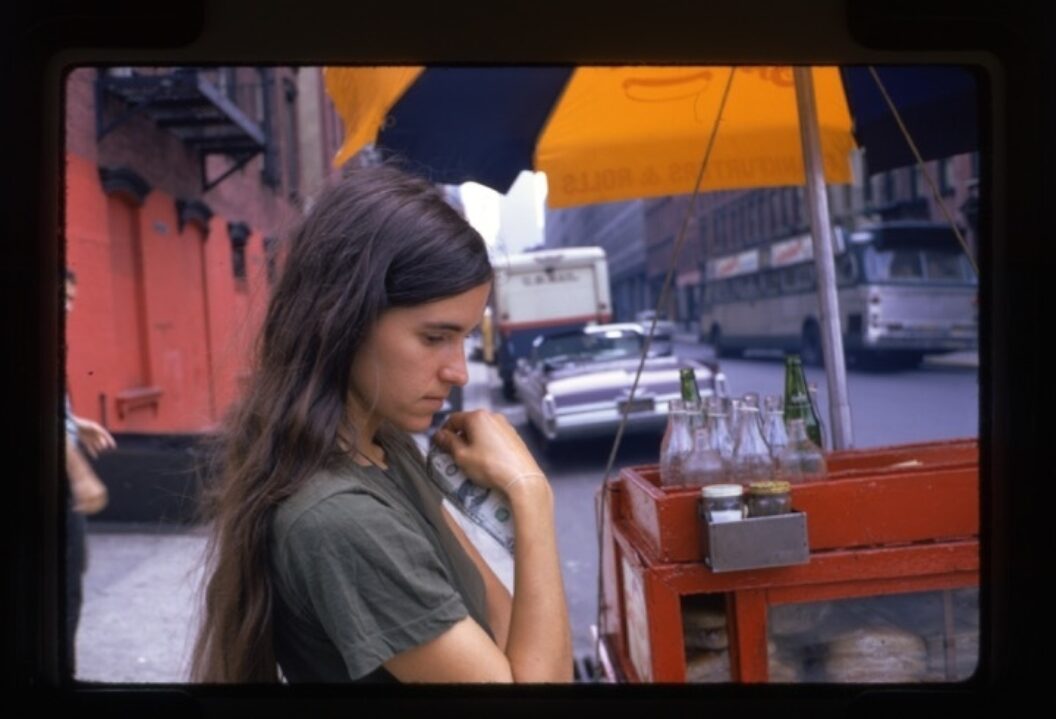 A fall show I'm really excited about is Memory, by Bernadette Mayer, on view at Canada gallery starting in September. Mayer is well known as a poet, but she was also a founding editor of the magazine 0 TO 9 with Vito Acconci during the late 1960s, and published some of the great text-based conceptual art projects of the era. Memory was a project undertaken in July, 1971. Mayer shot a roll of color film a day for a month—thirty-six images for thirty-one days. The resulting 1,116 commercially-printed snapshot images were shown in a left-to-right 4-foot-high grid of photographs accompanied by a six hour recording of Mayer's voice reading her diaries from those days. The text was later made into a book, but without the pictures.
This is the first time the original photographic work will be on view in its entirety since she showed it in 98 Greene Street in 1972, although a version of it was exhibited in c. 7,500, an exhibition organized by Lucy Lippard in 1973-1974, and a reconstruction with reprinted photographs took place at the Poetry Foundation in Chicago last year. I'm excited about how seeing Memory in person will expand our sense of the uses of photography and text in the 1970s. The piece extends our understanding of the uses of serial compositional techniques into the personal and the everyday.
Maika Pollack curated the show Rosemary Mayer: Conceptual Works & Early Fabric Sculptures, 1969-1973 with Marie Warsh and Max Warsh in 2016. She is faculty in the graduate program in Fine Arts at Pratt, teaches art history at Sarah Lawrence, and writes frequently about photography.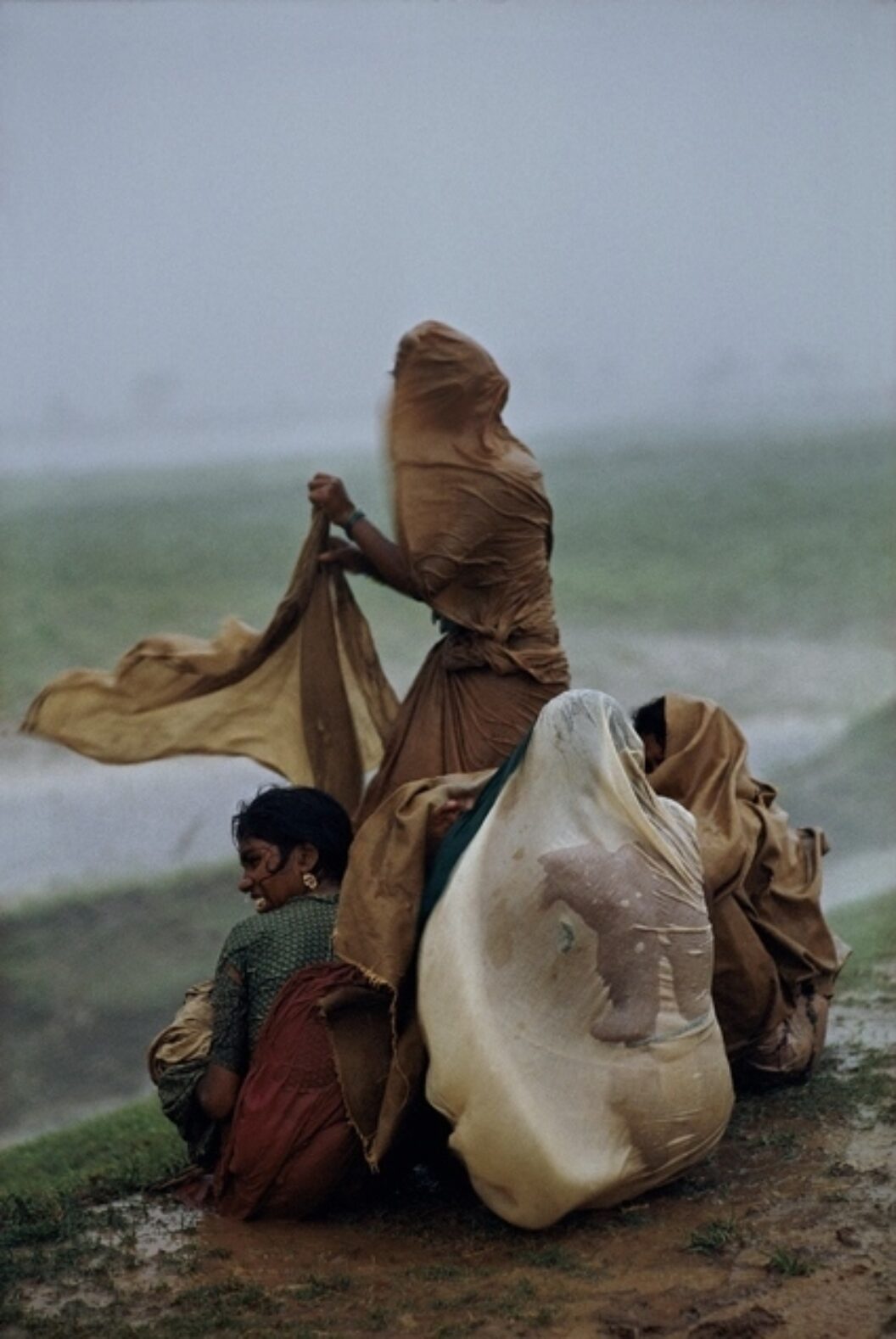 "Unlike those in the West," the photographer Raghubir Singh once wrote, "Indians have always intuitively seen and controlled color." This is a meaningless generalization, art-historically speaking. But it does point towards a crucial aspect of Singh's own work. A Raghubir Singh photograph is a chromatic mood-piece. It might (and usually does) freeze human drama; it might be (and usually is) set in a famous place; but what stays with us, long after we turn away from the image, is an affect associated with some combination of colors: an affect that overtime grows symbolic of the depicted event.
This is not to suggest that Singh—who died tragically young in 1998, and is surely India's greatest photographer—was a precious or narrow aesthete. On the contrary, he was a sort of Naipaulian national biographer, and his vast oeuvre is the story of modern India's social contradictions, religious hopes, and unhinged development.
All this makes Modernism on the Ganges, the Met Breuer's upcoming Raghubir Singh retrospective, an exciting prospect for anyone interested in art or history.
Ratik Asokan is a writer. He lives in New York.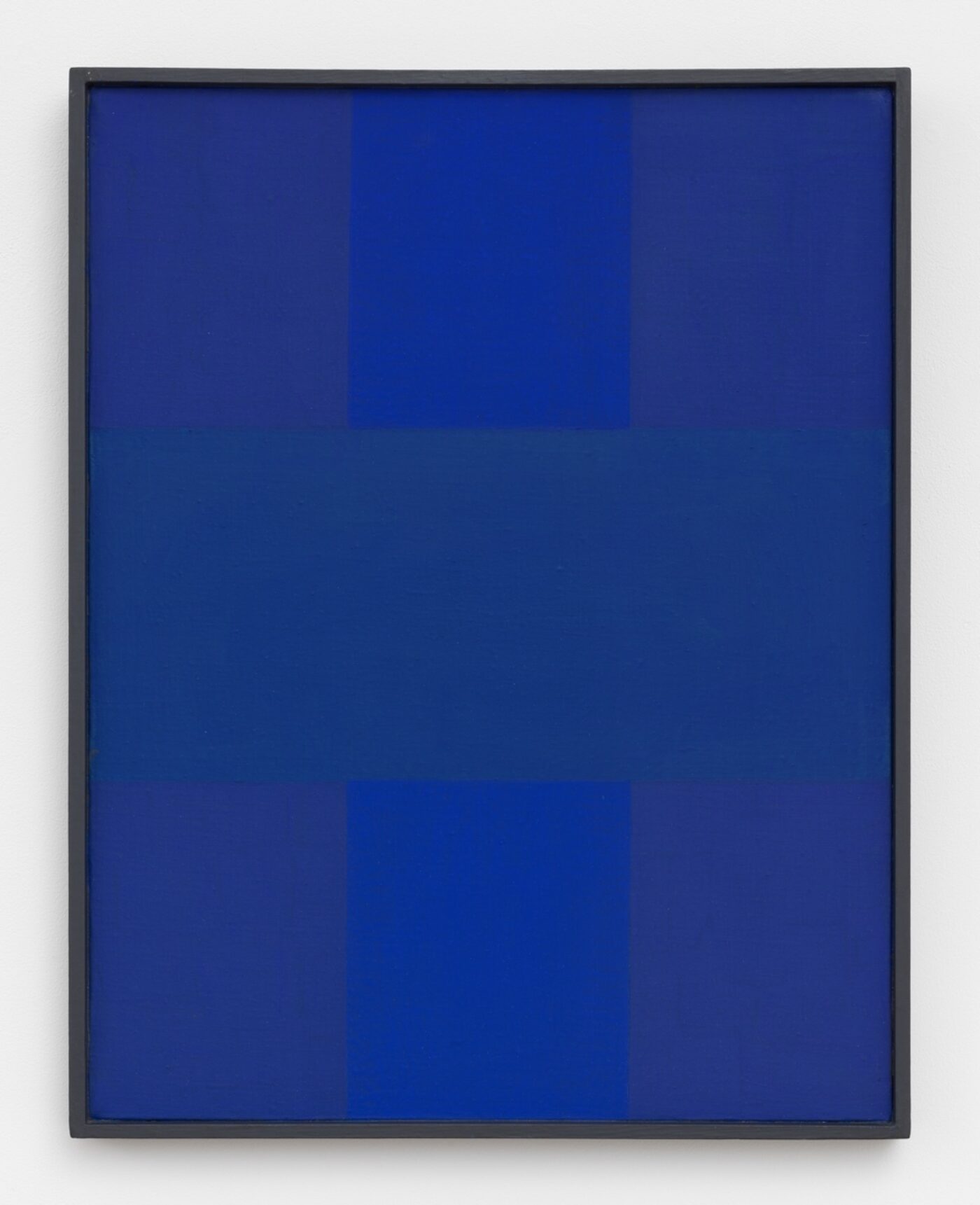 I'm both interested and defensive about seeing Ad Reinhardt's Blue Paintings at David Zwirner. Reinhardt was a bully for Purism, denouncing all work that found basis in self-expression, style, or purpose. He was heavily active in the 1940s and 50s as a painter, and also a controversial writer and cartoonist. Everything he said and did swirled around his vision of "Art-as-Art" and nothing else. He wanted to rid all evidence of the outside world from his work, saying in 1964, "I picked up the idea of imagelessness myself in Islamic art, Byzantine iconoclasm, and the Puritanism and––well, the ancient Hebraic and Islamic distrust of images." According to him, even the having of ideas is primitive. So I disagree with him quite strongly, but in another sense, I believe him. Perhaps he really was complicit with something much larger that endures still, and is present and alive on these canvasses.
Alex Zafiris is a writer based in New York.
When Stephen Shore was just twenty-three years old, he had a solo show at the Met, the second exhibition given to a living photographer in the museum's history. This fact is pretty astounding, not just because it speaks to the kind of wunderkind-buzz that grew around Shore in the late '60s and early '70s, but because it put him in such a strange position at such an early age—where could he possibly go from there? I'm excited to see the answer to this question articulated in the form of a large survey of Shore's work at MoMA, opening on November 19th. In some sense, I've always had a pretty two dimensional idea of Shore's work in my mind. When people say his name, I tend to think only of incredible but somewhat predictable color photographs of America, those very Shore-esque lyrical presentations of our most banal shades of red, white and blue. So, simply put, I'm hoping to see pictures and ephemera that might add depth and nuance to my understanding of this photo legend.
Gideon Jacobs is a writer who has contributed to BOMB, The Paris Review, The New Yorker, It's Nice That, and VICE, among others. Previously, he was Creative Director at the storied photo cooperative Magnum Photos. He just published a collection of VERY short stories called Screenshots.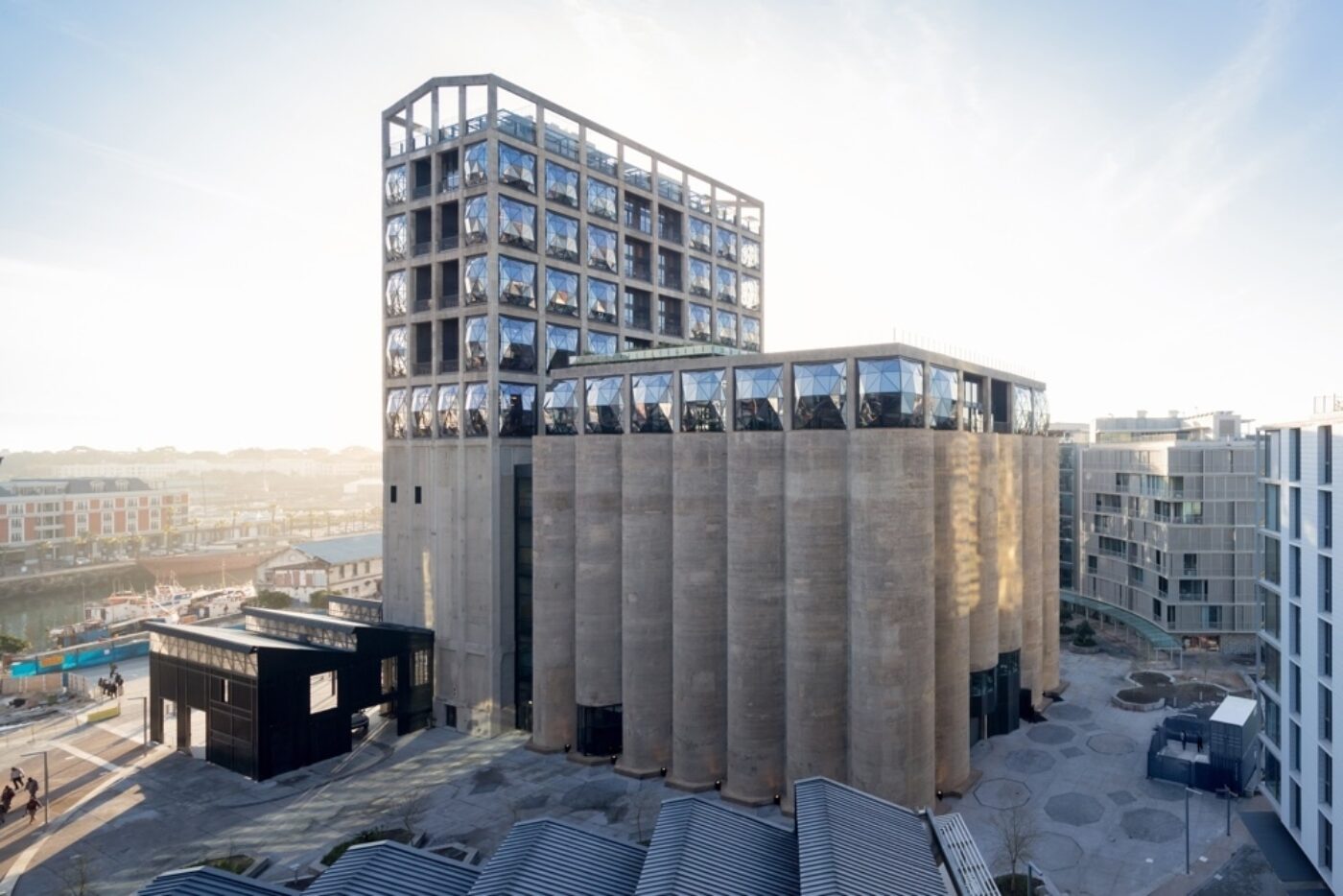 It speaks to the anticipation of a forthcoming institution when Google Maps pins it in a search nine months before it opens to the public. So does knowing the exact date and time down to the second of its September 22 opening, courtesy of a countdown clock on the institution's website. These are the kinds of details I came across this past January when visiting the construction site for the Zeitz Museum of Contemporary African Art. Housed on the Cape Town waterfront in a massive former grain facility that includes forty-two nine-story silos, Zeitz MOCAA is not only poised to be the largest contemporary art institution on the African continent, but a declaration of Africa's growing influence on the international art world. The opening will feature retrospectives by Kudzanai Chiurai (Zimbabwe) who assembles satirical propaganda with props and live models, several of them heavily armed; Nandipha Mntambo (Swaziland) who sculpts and filters the female body through various organic and earthen matter such as hides and bronze; and Edson Chagas (Angola) a photographer who makes compelling imagery using industrial and manufactured detritus such as shuttered doors, paint-peeling walls, cement crumbs, bags grocery, totes, and otherwise.
Michael Barron is a writer and editor focused on international arts and culture. He recently edited the Global Anthology, which showcases a short work of prose from every country (and many territories) of the world. He is an editor for Pioneer Works Journal and a curator for Ugly Duckling's poetry and sound art vinyl series UDPR.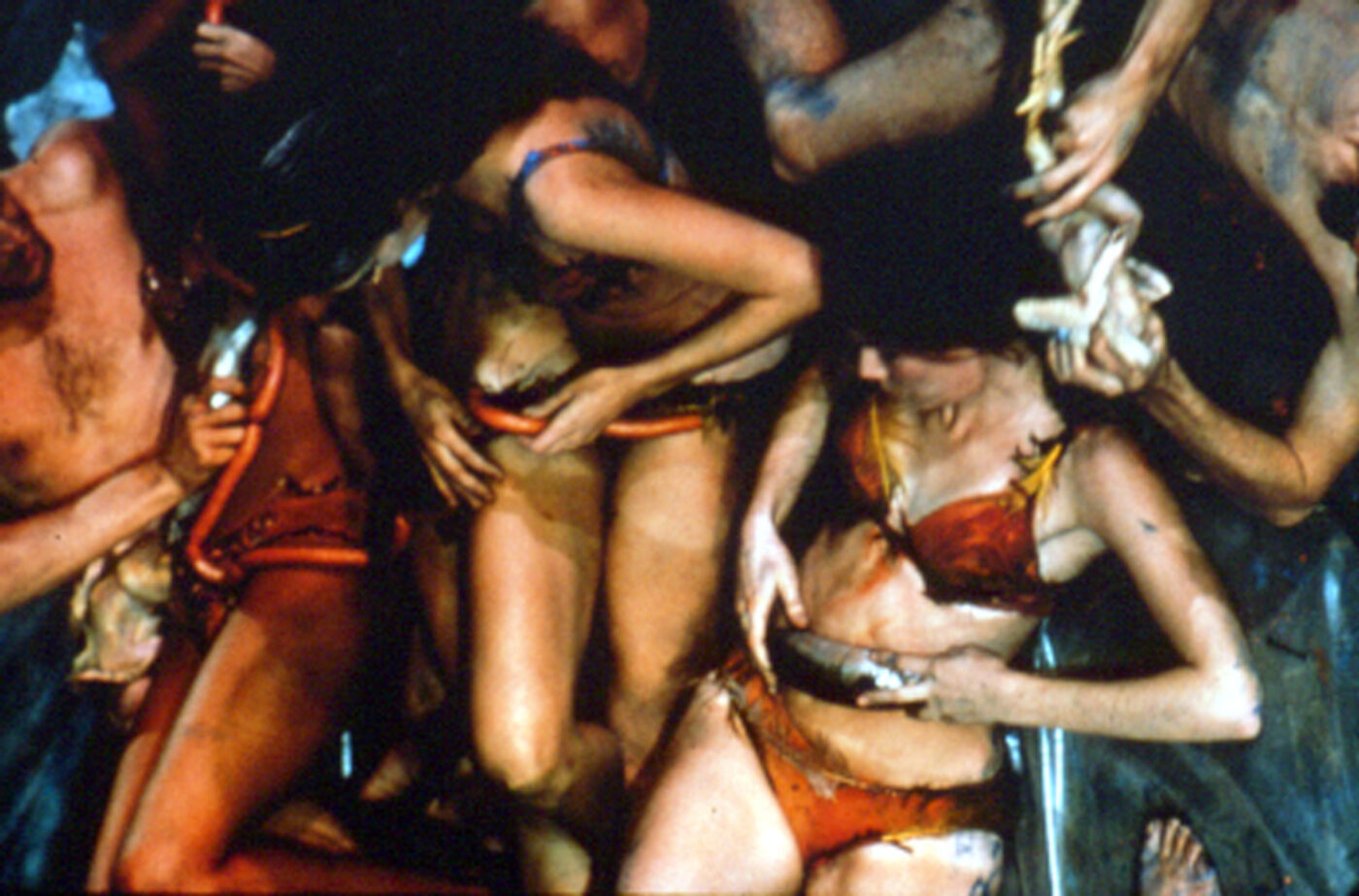 With her candid depictions of sex, anti-war politics, cuddling with cats, goddess worship, dream analysis, menstruation, and illness, the feminist artist Carolee Schneemann has bared body and soul in her work. For nearly sixty years, Schneemann has been investigating her role as a female "image and image-maker" in her practice, shattering taboos along the way. This summer, she received the Golden Lion prize at the Venice Biennale. This October, her retrospective Kinetic Painting (first mounted at the Museum der Moderne Salzburg) comes to New York, Schneemann's hometown since the early 1960s.
Schneemann earned her bona fides as a feminist trailblazer early in her career. She was suspended from Bard College in the 1950s for "moral turpitude" after painting herself and her boyfriend in the nude. Just a few years later, she would make an experimental film of them having sex (Fuses, 1967)—which drew controversy, even among the avant-garde, no doubt because she was a woman taking charge of her own erotic narrative. While she is best known for her performances—from the Happening Meat Joy (1964) in which scantily clad dancers writhe around with raw flesh, to the infamous Interior Scroll (1975) in which she reads a manifesto extracted from her vagina—painting remained at the core of her practice. In Schneemann's hands, painting takes on an expansive definition informed by the downtown movements with which she was associated, like Fluxus and the Judson Dance Theater. This exhibition will include her early paintings of the 1950s, her "painting constructions" with moving parts of the 1970s, and later crossovers between painting, performance, and film.
Kinetic Painting promises to cement Schneemann's status as one of the fiercest artists of the 20th century, whose influence has yet to be fully digested. After the reignited interest in Matthew Barney's early work (shown at Gladstone last spring), I'm especially looking forward to seeing Up to and Including Her Limits (1976), Schneemann's suspension performance that preceded his "Drawing Restraint" series.
Wendy Vogel is a writer and independent curator based in New York. She contributes regularly to art and culture publications, including Artforum.com, Art in America, ArtReview,BOMB, Brooklyn Rail, frieze, and Mousse.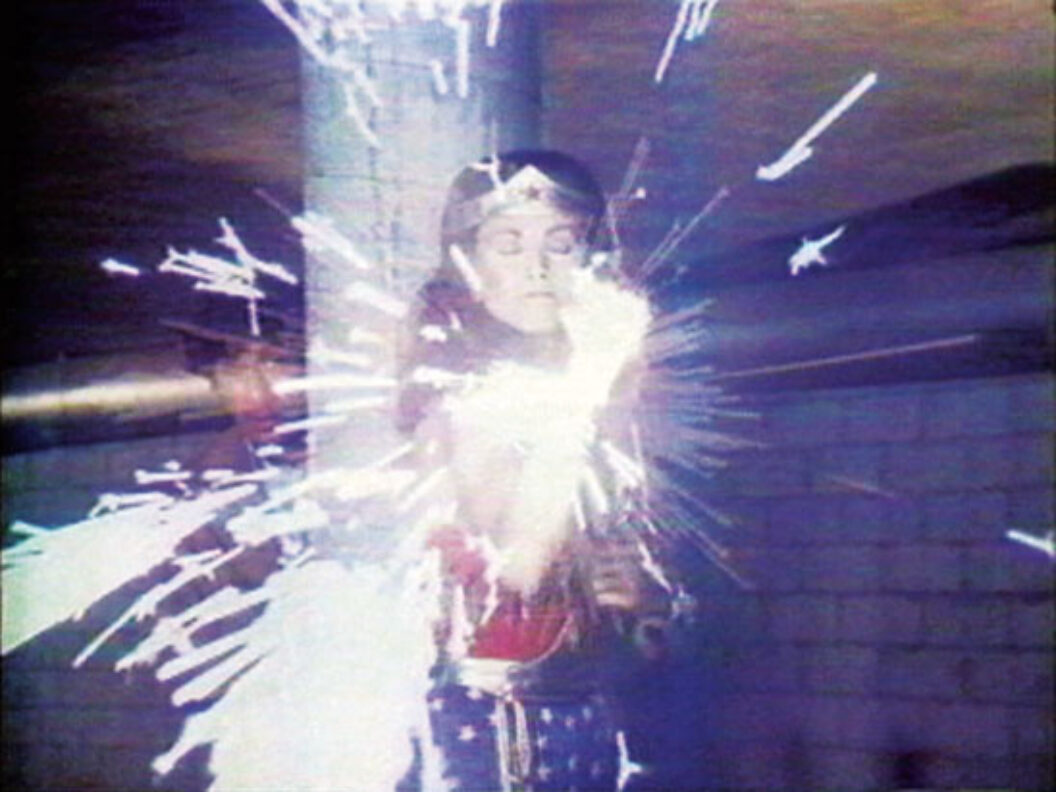 One irony of living in a country managed by depraved lunatics is that an exhibition devoted to delirious art risks feeling like a perfectly reasonable—even obvious—idea. Who hasn't felt a twinge, or onrush, of madness and surreality in recent months? "Insanity is contagious," quipped Joseph Heller's Yossarian. A blatant mistruth in an atmosphere smothered with them, but it's undeniable that Trumpist gaslighting has caused more than a few to question their own lucidity. Delirious, an exhibit of willfully nonsensical and absurd art upcoming at the Met Breuer, will focus on works produced during the Cold War decades, and might provide context for those who see today's socio-political havoc, or the irrational art it begets, as something entirely new.
Since its annexing of the old Whitney last year, the Breuer has staged a few phenomenal exhibits. Like its inaugural Unfinished show, Delirious casts a wide thematic net to reel in a clashing assortment of artists. But while the show's concept presents an opportunity for deliberate curatorial chaos, it will probably be missed; the organizers plan to arrange the exhibit into four sections: Vertigo, Excess, Nonsense, and Twisted. Still, sixty-two artists and one-hundred works ought to generate enough mania. In a show that gestures toward several 20th century art movements—though there happens to be a suspicious dearth of photography—I'm most looking forward to works by postwar feminists like Carolee Schneemann, Dara Birnbaum, and Nancy Spero, whose imaginations repudiate narrow definitions of the body, sexuality, and violence, and seem, to me, utterly sound. Of course, what is absurd to some can prove sensible to others. Delirium is messy, squirming from insanity to ecstasy. I'm hoping this show garbles those meanings as it reveals in more cathartic terms what has long been revealed: That there is something delirious itself about experiencing, amid the caving of a country, the solidarity of total disorder.
Zack Hatfield is a writer living in New York. His essays and criticism have recently appeared inThe Los Angeles Review of Books, The Paris Review Daily, and Artforum.com.
I'm super amped on the upcoming exhibition Trigger: Gender as a Tool and a Weapon opening in September at the New Museum. Continuing in line with its ongoing institutional legacy of exploring gender and sexuality and on the occasion of the Museum's 40th anniversary, this show will do a deep-dive into the construction of gender and where it crosses with sexuality, disability, race, and class. This show brings together important activists, makers, thinkers, creative practitioners during a period of time where liminal bodies that resist binary continue to be objectified, abused, and commodified within a violent capitalist framework at a global scale. Thus this Trigger is both warning shot and call to action—stay woke.
Legacy Russell is a writer, artist, and cultural producer. Born and raised in New York City's East Village, her academic and creative work focuses on gender, performance, digital selfdom, idolatry, and new media ritual. Her first book Glitch Feminism is forthcoming and will be published by Verso. You can find her on Twitter @legacyrussell, on Instagram @ellerustle, and at www.legacyrussell.com.