Legacy Russell and Bibi Deitz explore the Venice Biennale, interviewing and photographing the audience along the way.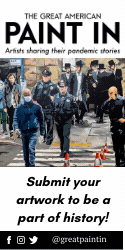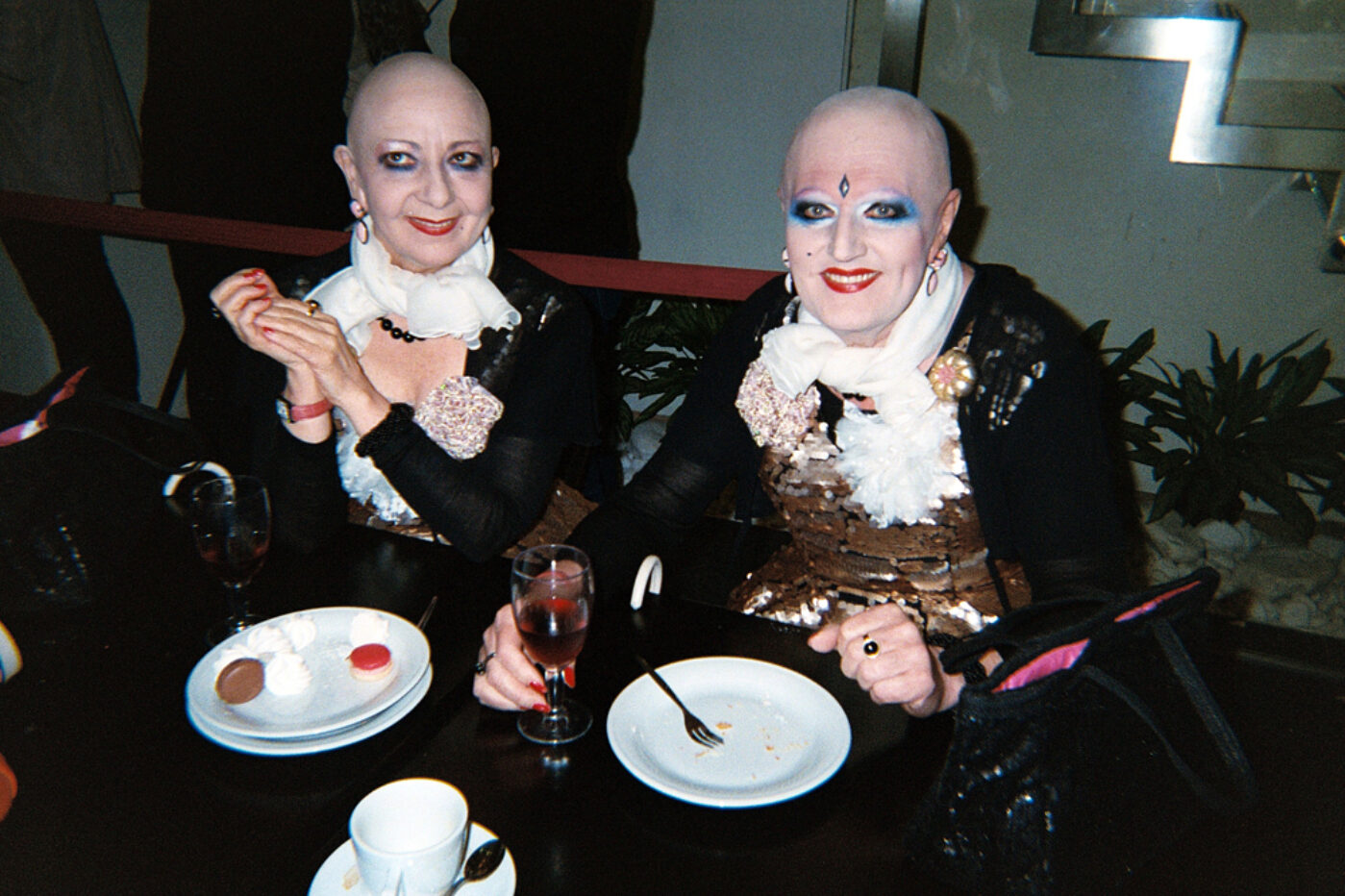 We arrived in Venice covered in biscotti crumbs and cigarette ash after a several-day road-trip from Rome. Sun was lacking; Venice was muggy, moist, and wet. Though muddy, the poor weather brought an unexpected charm to the experience: in the rain, the convivial spirit amplified, umbrellas were shared, and people squeezed together into waterbuses with a midsummer's gaiety, despite the gloomy clouds above. The days brought delights: my favorites I found first at the Israeli Pavilion in Gilad Ratman's The Workshop (2013), a multi-channel video and mixed-media installation that documented the journey of a community of people from Israel to Venice. Later, at the Romanian Pavilion, I was mesmerized by Alexandra Pirici and Manuel Pelmuş's gestural performance titled An Immaterial Retrospective Of The Venice Biennale, a series of actions strung together enacting highlights from years of Biennale that had come before. Other moments were spent getting lost again and again throughout the city, stumbling upon performing bodies taking to the streets and a smattering of pop-up pavilions. Was it a dream?
Here, a sampling of the audience this year, including children, artists, and everyone in-between, as interviewed and photographed by American writer Bibi Deitz.
—Legacy Russell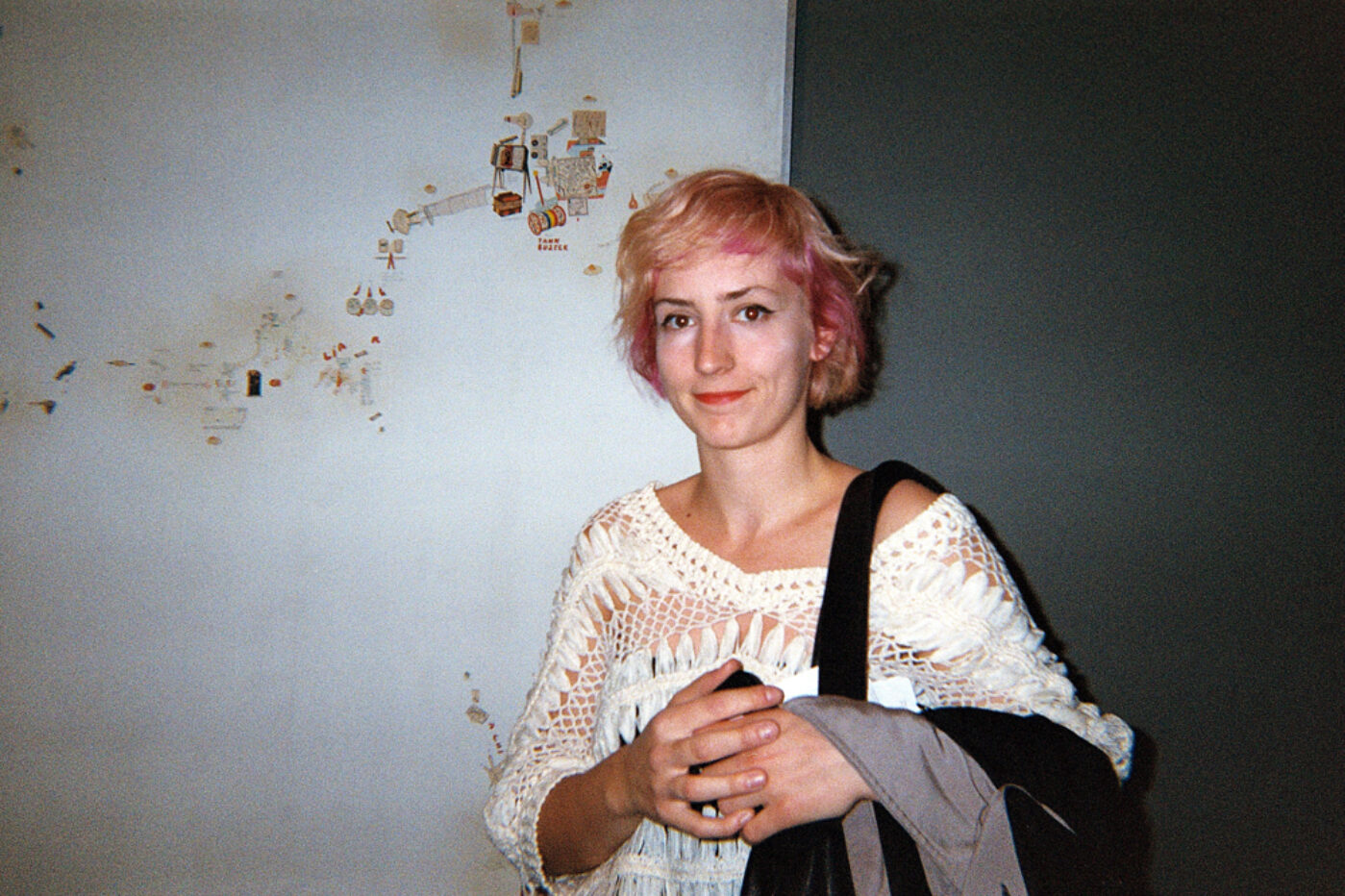 Nicole Brunel
Alberta, Canada
Gianfranco Baruchello, A chidiragione (parti A e C), 1967
Encyclopedic Palace, Giardini
"I'm hoping I can change beds in my hostel. I'm on the top bunk and every time someone moves, the whole thing shakes. At first hostel living was nice—the place was full of artists—but they've cleared out and now it's just backpackers. Awful."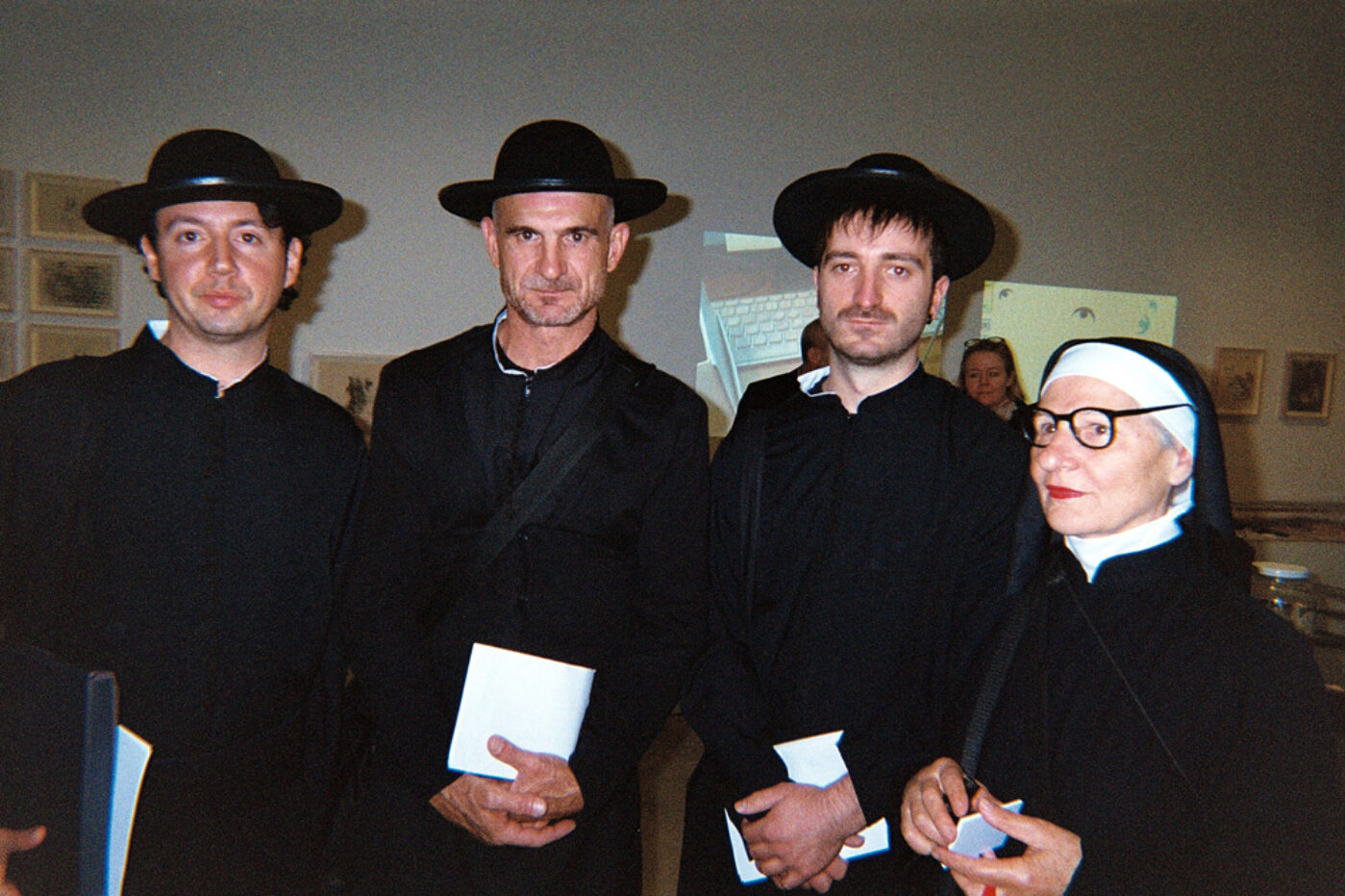 Adolfina De Stefani
with Marco Zocca JeanPierre, Jonathan De Checchi and Donato Ceron Italy Encyclopedic Palace, Giardini
Translated from Italian: "I prefer to have the truth in the main biennale. Most of these artists [in the Encyclopedic Palace] are dead, not contemporary. Artists now need to go a step above."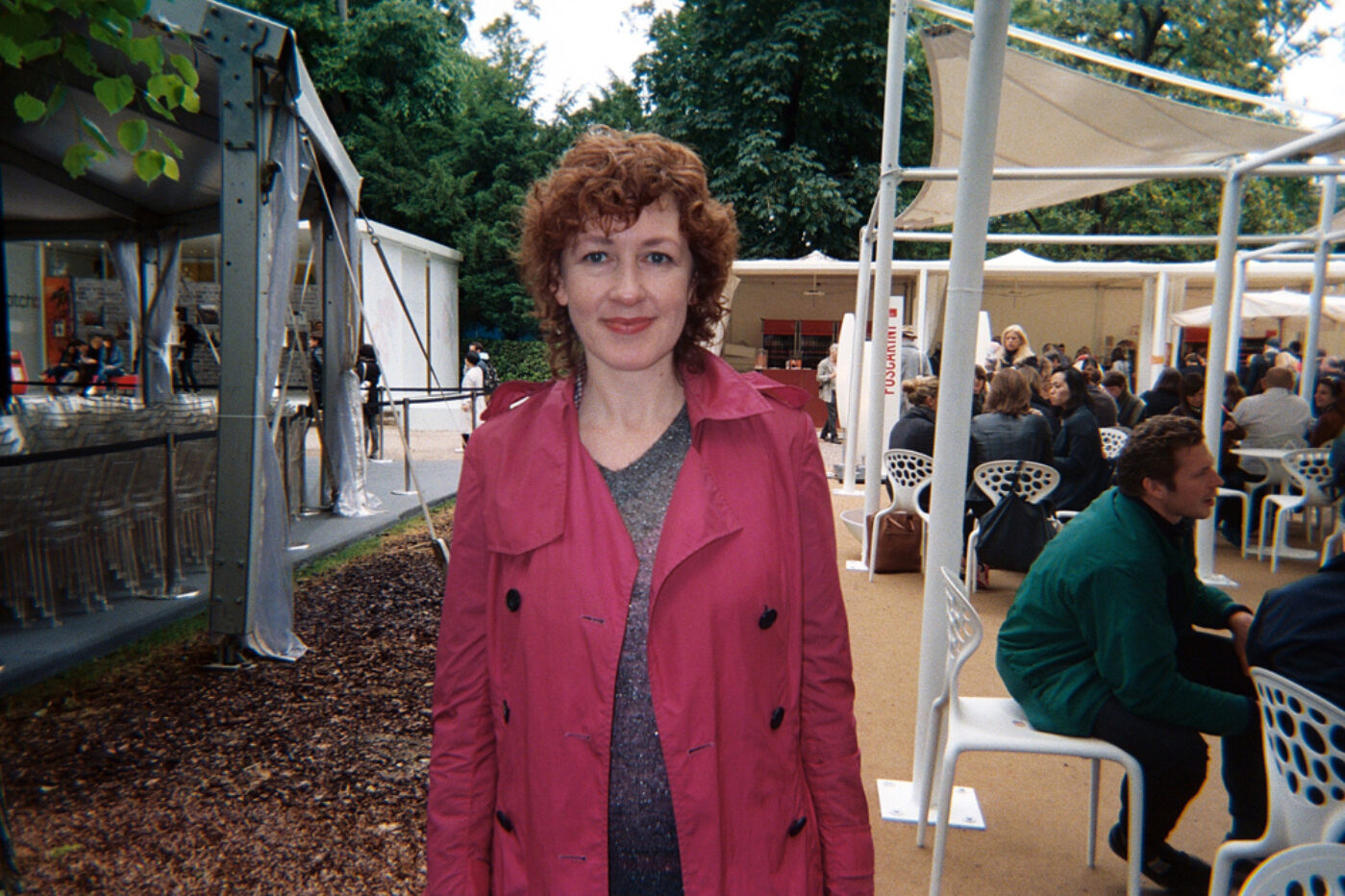 Claire Bishop
New York City
Outdoor Café, Giardini
It's been a cantankerous day. A lot of queuing. The Workshop at the Israel pavilion was lighthearted—there was a video installation of people going through tunnels, wet, from Israel to Venice; finally they emerged in art, screaming; really, it's a metaphor for this day. The national exhibitions on the whole are not interesting. Romania and Great Britain, I enjoyed. I didn't pack enough. Physical comfort intervenes with my ability to have deep thoughts."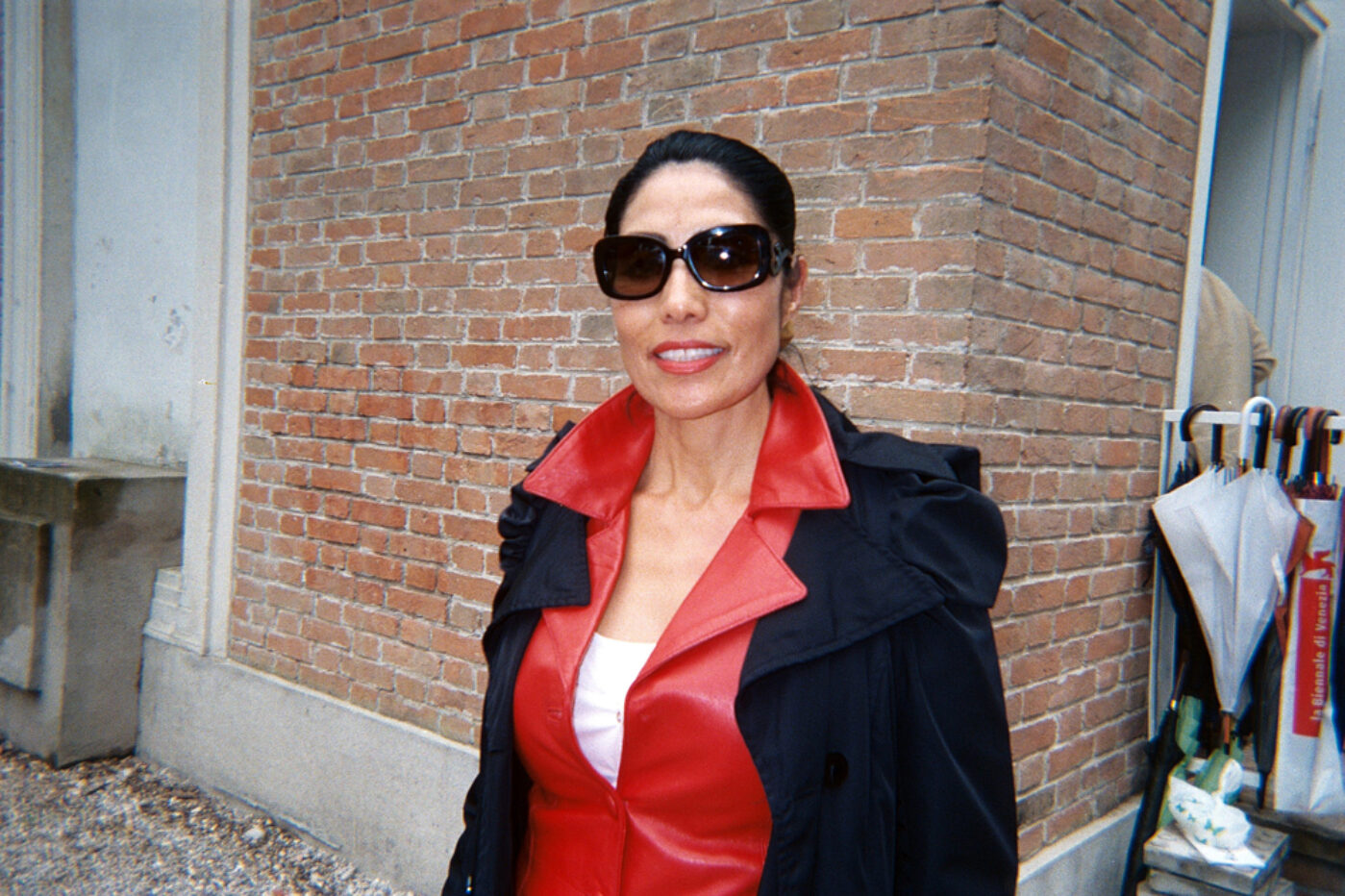 Maria Elena Rudolf
Singapore
Outside of the Israel pavilion: Gilad Ratman, The Workshop
The Israel pavilion shows the reality of the country. It's very hard work—people want to show what the country is. Art is part of the life. Art is the reaction to the social situation of the people. Thankfully, artists can express this. It's wonderful."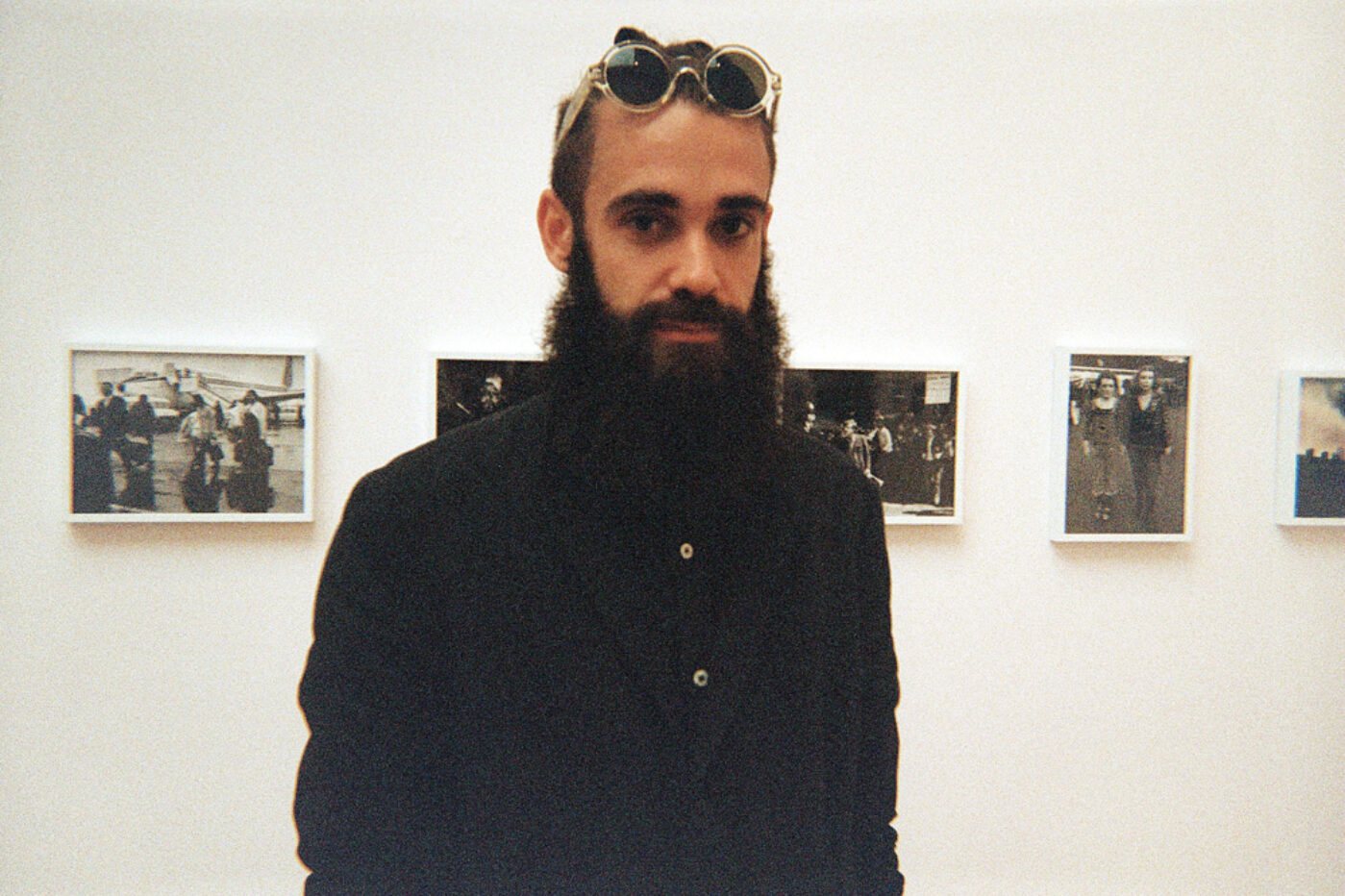 Daniel Fernandez
England
British pavilion: Jeremy Deller, English Magic
Paraphernalia from David Bowie's Ziggy Stardust tour, 1973
I'm hoping to sneak into the French and German pavilions through the back doors. I don't want to wait on line."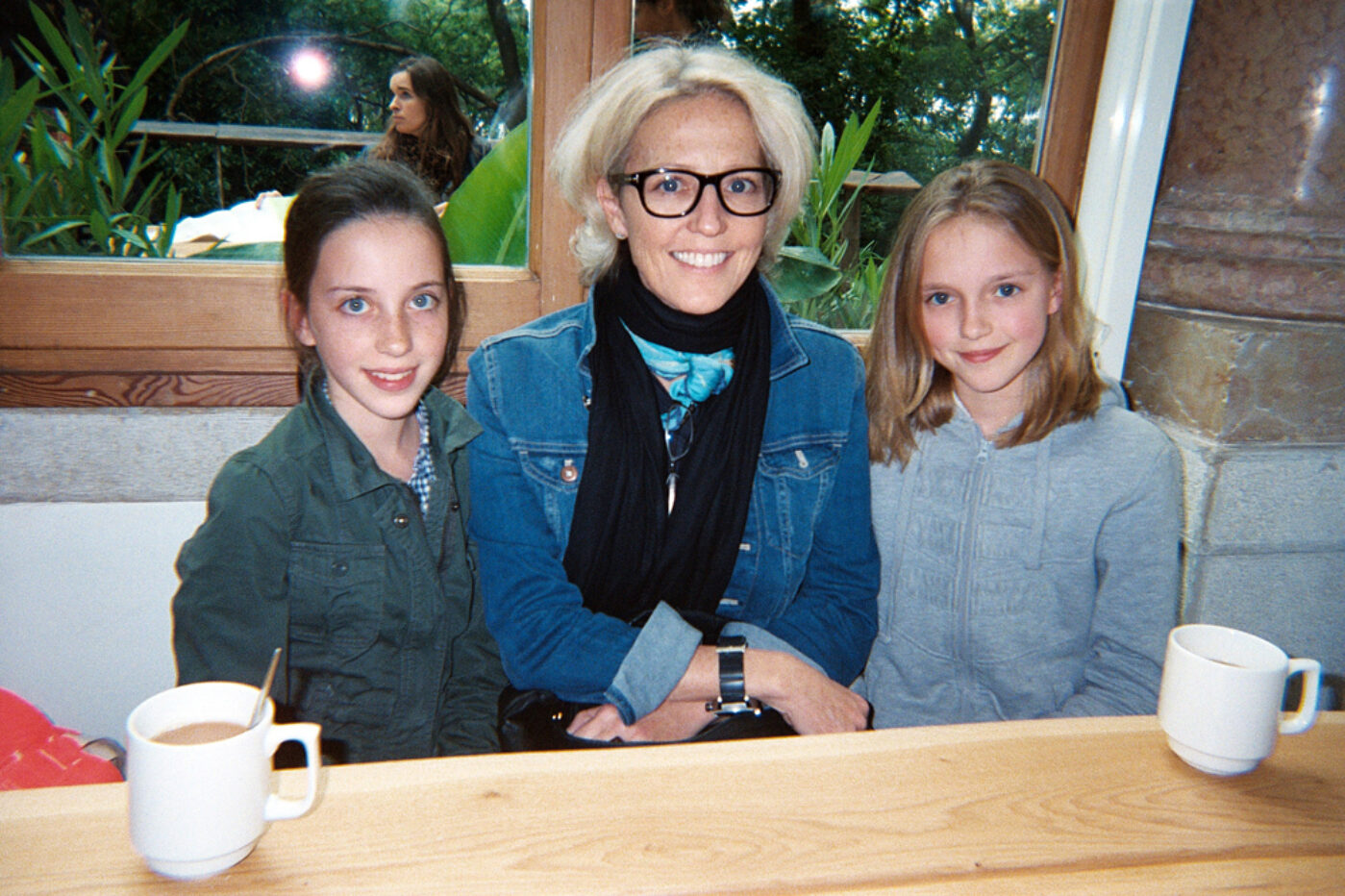 Robin Saunders with Savannah (left) and Ella, twins, age 12
London
British pavilion: Jeremy Deller, English Magic Tea Room: Black tea was handed out gratis as part of the interactive exhibition
We like contemporary art a lot. We go to a lot of art museums in London, like the Tate Modern. I really liked the piece by Ai Weiwei in the German pavilion: antique chairs were stacked like an explosion."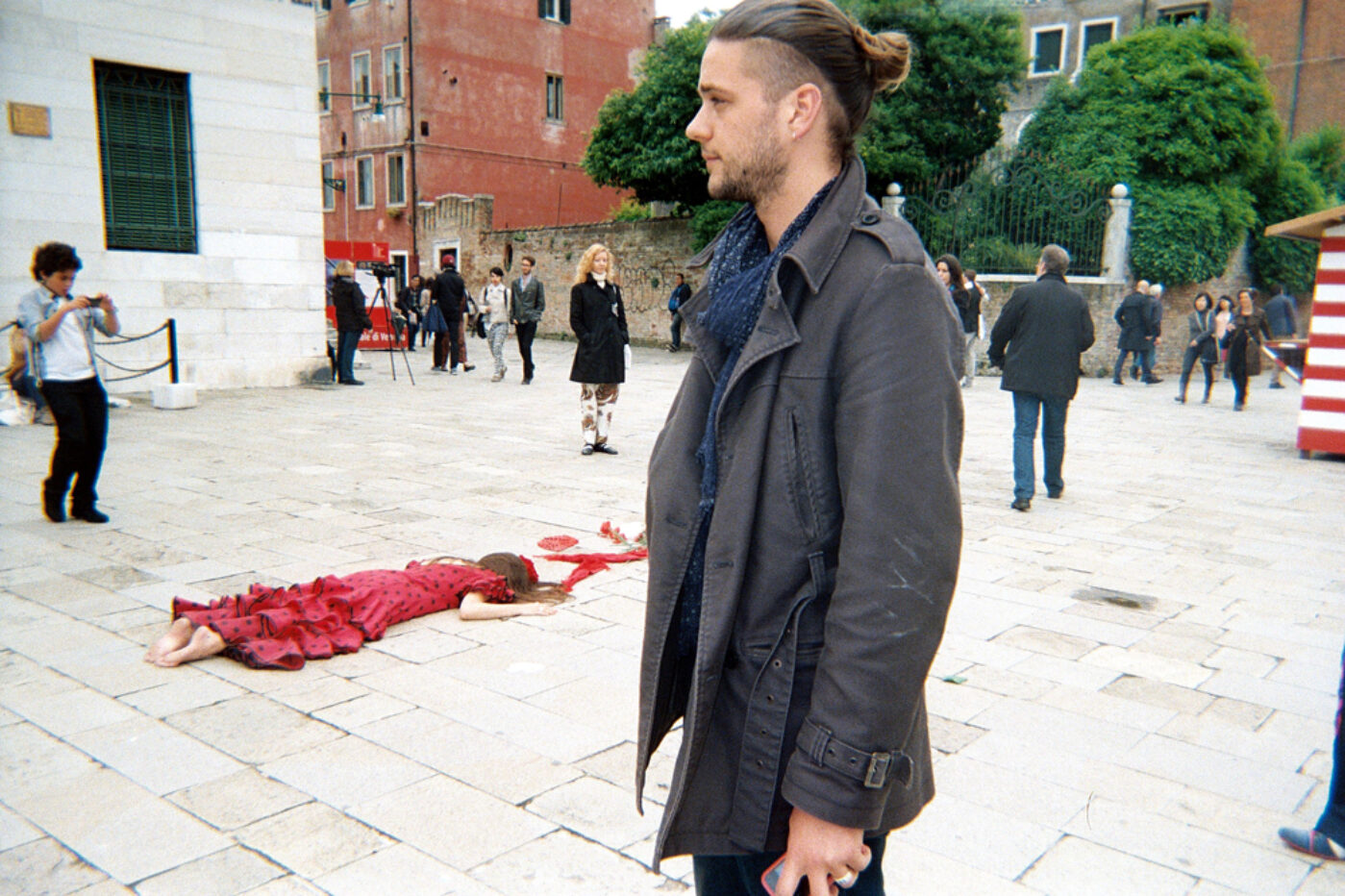 Mateusz Lucjan Wojciechowski (with Camila Cañeque on the ground)
Venice
Near the Arsenale
Part of a traveling piece, Where Are Our Dresses?
We ignore the Biennale. I live here. I'm sort of like Cañeque's guardian angel. It's a performative piece. People observe, bewildered, the dead body of the flamenca, representing a universal situation."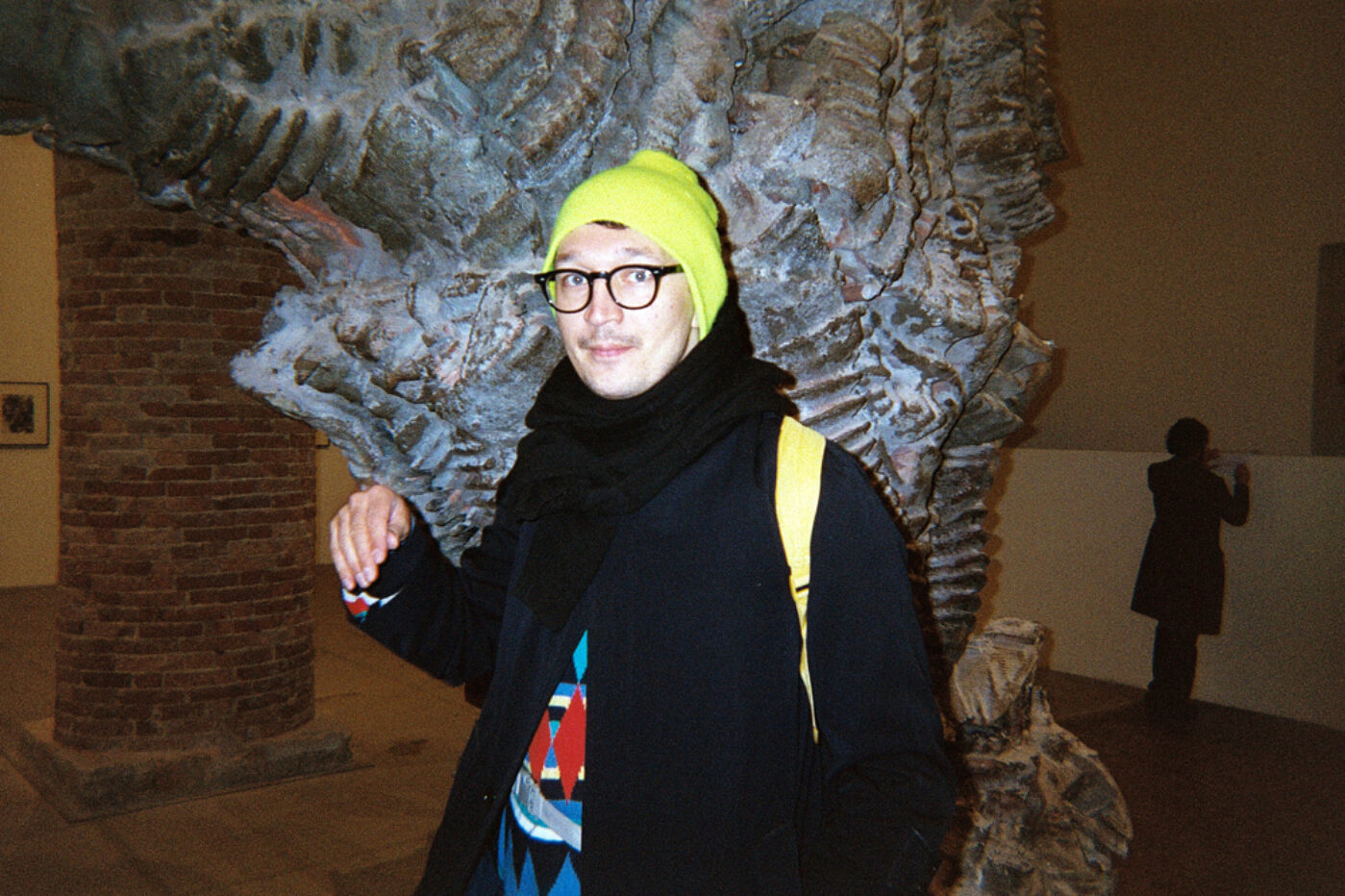 Tomas Stauskas
Lithuania
Encyclopedic Palace, Arsenale
Roberto Cuoghi, Belinda, 2013
The first sensation I had when I saw this piece was of being deep underwater, with coral. It reminds me that we're in Venice, always floating. This makes me think of the Lithuanian Sea Museum. It has an aquarium full of colorful fishes, and the aesthetic of this is similar."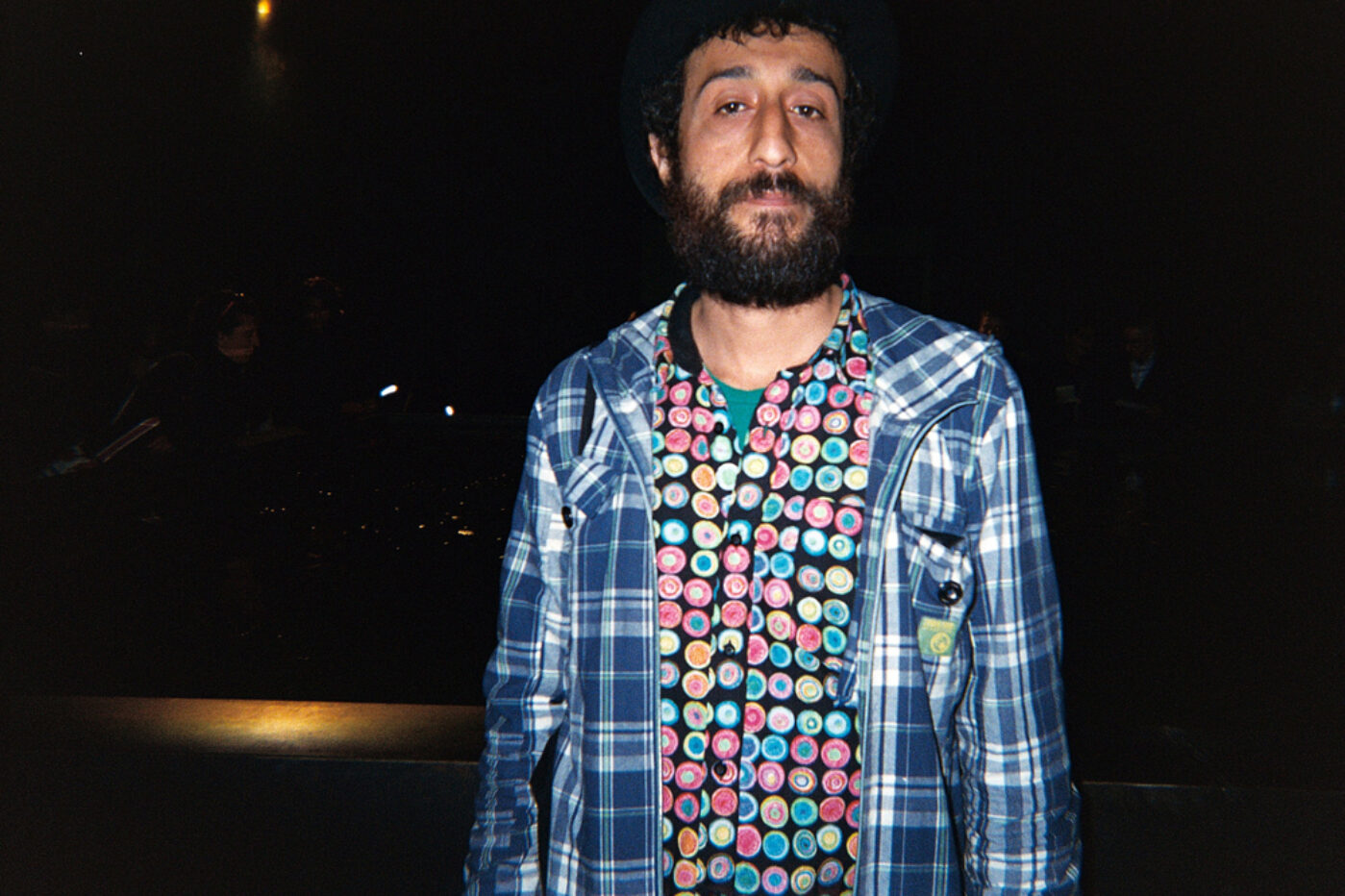 Amir Tirnandez
Iran
Chile Pavilion
Alfredo Jaar, Venezia, Venezia, 2013
I liked it. I thought, Okay, something's coming; I thought it was going to be China when I saw the trees, the green, and the architecture. But it was Venice, coming through the water. A nice surprise."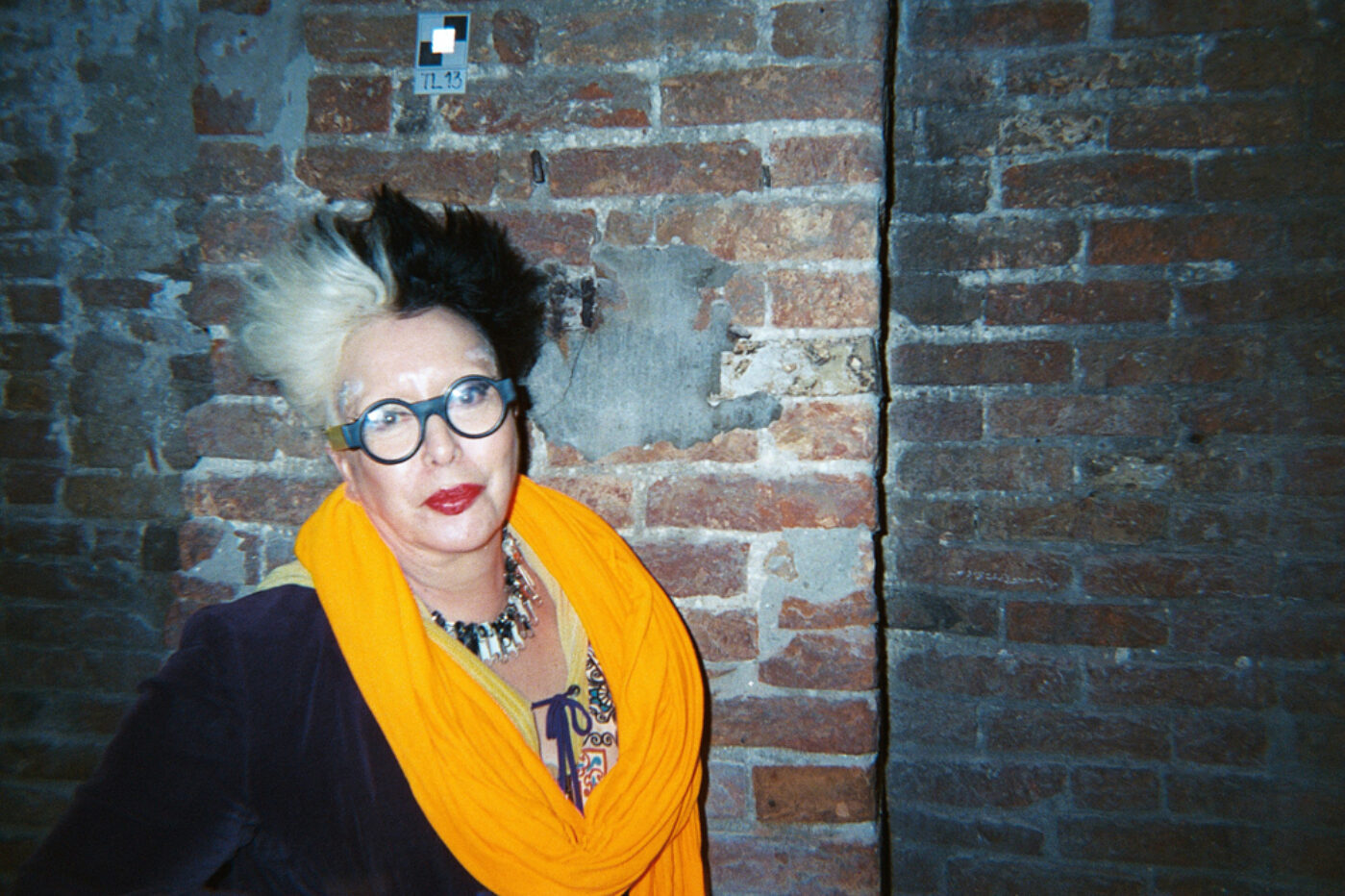 ORLAN
Paris
Latin America pavilion
I find the form of the Biennale difficult. How many pieces are created only for the market, purely commercial? Some use certain effects only to sell."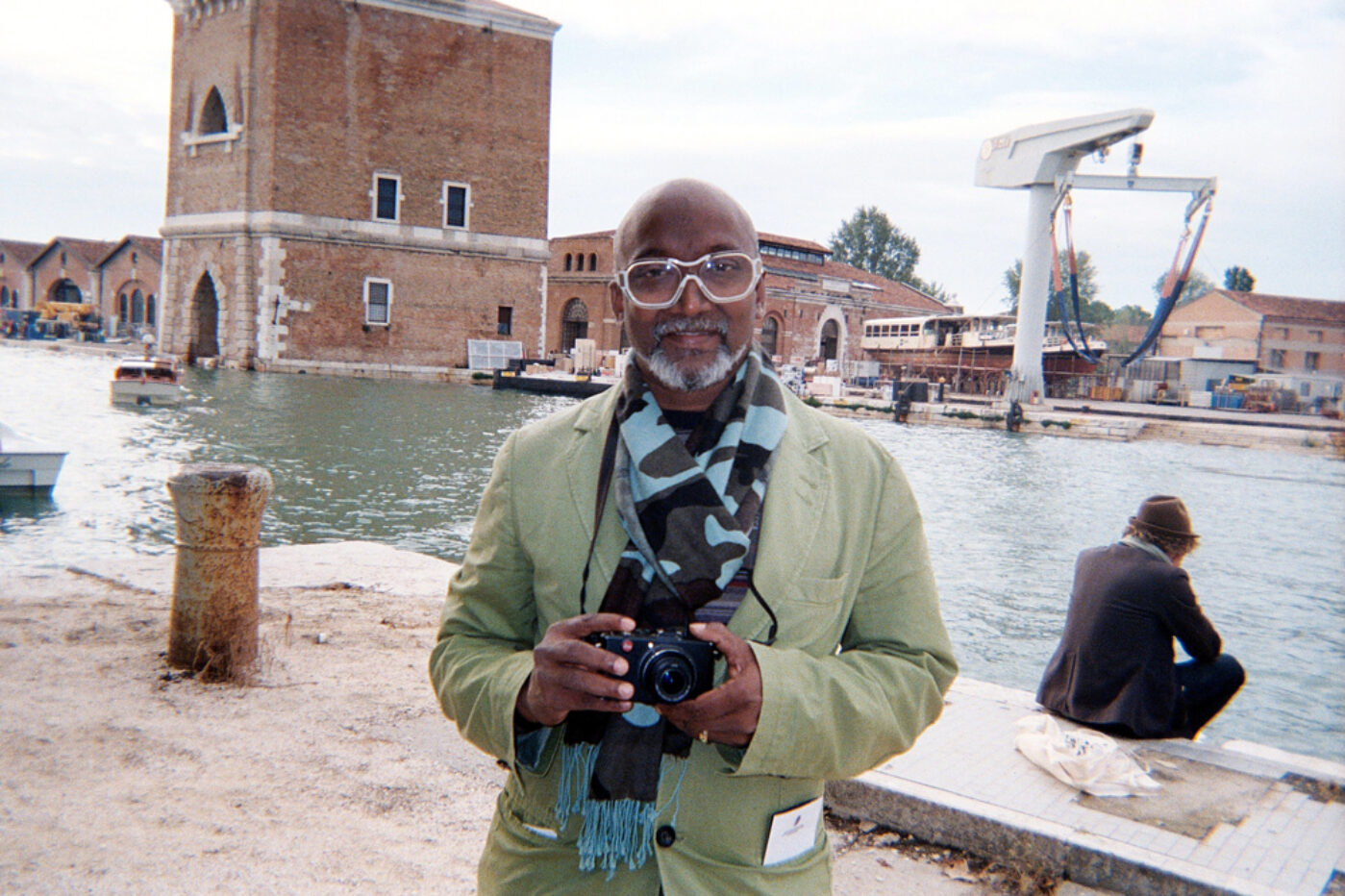 Bose Krishnamachari
India
Arsenale
I've seen some extremely terrible works at the Biennale. I'd rather not name them. Alfredo Jaar's piece was amazing. Ai Weiwei was my favorite. I'm from southern India. It's extremely humid. And I got my Master's at Goldsmiths in London, where it's always raining. This weather doesn't bother me. It's lovely. So it rained in the morning. That's all right."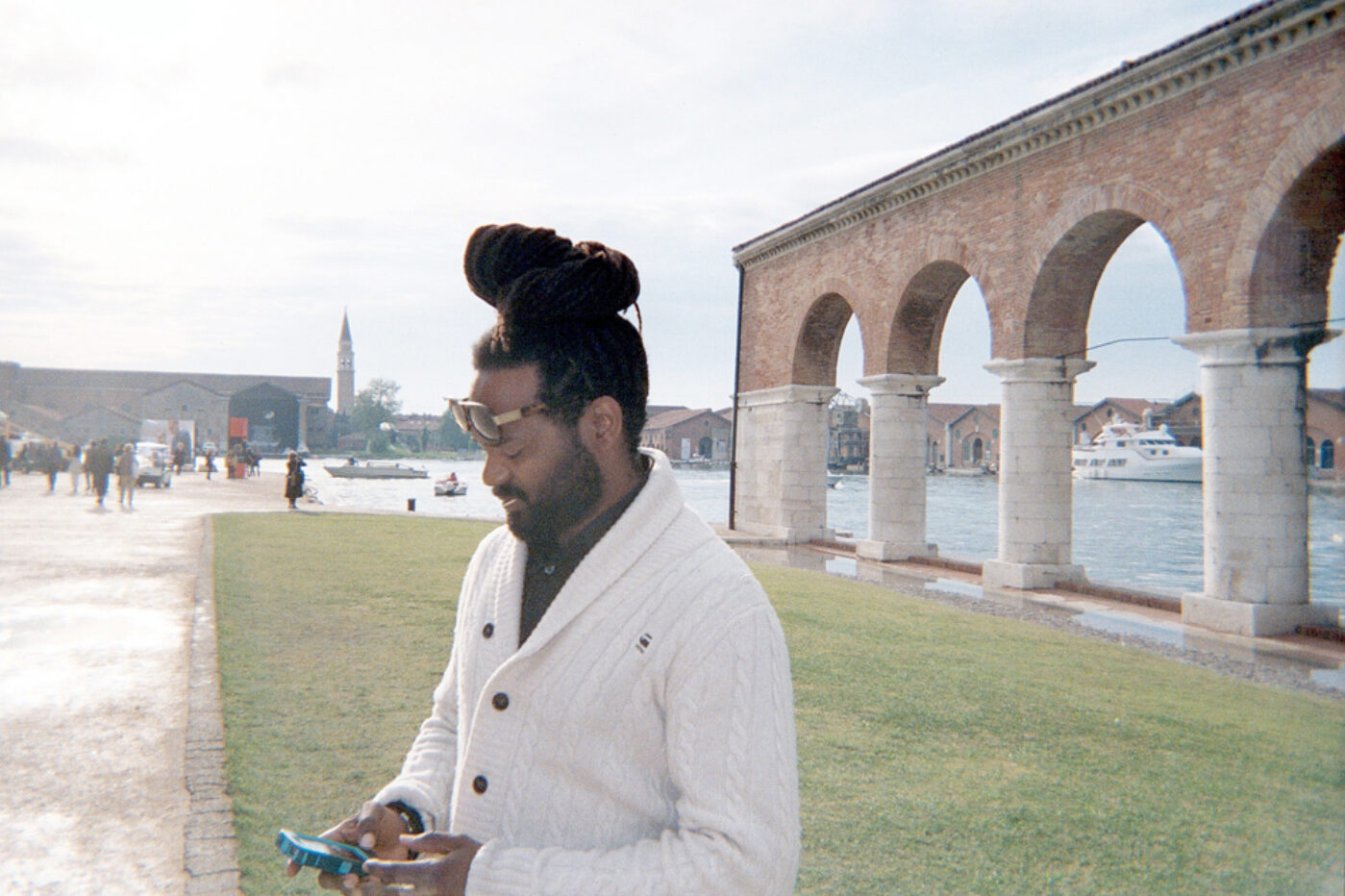 Christophe Thompson
New York City
Outside of the Bahamas pavilion, Arsenale
I'm the director of the Bahamas exhibition. I've been here for one and a half months, researching Italy and its history. The Arsenale was where they built boats. At one point, Venice ruled the waters. I've been walking around thinking of Venice's role in the movement of the Western Hemisphere and the Americas. Italy wasn't a dominant world force back then—but they made ships. Columbus was Italian. His expedition was funded by Spain. Maybe they used Italian boats."
Legacy Russell is a Contributing Editor for BOMBLOG's Art section. She is a writer, artist, and curator. Follow her on Twitter: @LegacyRussell.
Bibi Deitz is a New Yorker who lives in Santa Fe, NM. More at bibideitz.com.