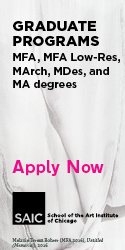 Verso, 2012
It was Eyal Weizman's collaboration with fellow architects and geopolitical theorists Sandi Hilal and Alessandro Petti that first caught my attention years ago and incited my enduring admiration. Manifesting itself in the project Decolonizing Architecture (founded in 2007), the unified work of Weizman, Hilal, and Petti seeks to investigate the infrastructures of occupation. This research often begins with Israel and Palestine (Weizman is Israeli; Decolonizing Architecture has a residency program based in Beit Sahour, Palestine), but the narrative strands of the structures of oppression—both physical and metaphysical—extend far beyond the geographical boundaries of the Middle East. Weizman, a deftly skilled cultural linguist and sociopolitical theorist, does not hesitate to point out the parallels between nations with a refreshing audacity, mapping out the anatomies of atrocity across the globe and the relationship such violations have to incessant negotiations of space.
His newest work, The Least of All Possible Evils: Humanitarian Violence from Arendt to Gaza, is not quite a sequel to 2007's Hollow Land, but rather a tooling of a different spoke on the same wheel. Markedly influenced by, among a ripe myriad of other cited texts, philosopher Adi Ophir's The Order of Evils (2005)—in which Ophir argues against acts of brutality or cruelty as being part of a natural order, claiming they are, on the contrary, often avoidable and unnecessary—Weizman echoes the sentiment that evil ought not be a requisite part of governance. Weizman also quotes Leibniz: "As a lesser evil is relatively good, so a lesser good is relatively evil." Though the text makes allusive nods to its predecessors, The Least of All Possible Evils paves its own way; Ophir's "moral technologies" is expanded in Weizman's detailed dissection of the paradox of regulation, aid, and "enlightened" command over life and death under the guise of "humanitarian government."
This unflinching work looks squarely at the vehicle of violence and the management and administration of bloodshed by legislative bodies, a wholly coercive force enacting its dominance over civilian bodies with regularity and at an unfathomable scale. Weizman notes that "the atomic bombings of Hiroshima might also be tolerated under the defense of the lesser evil … Faced with a humanitarian A-bomb, one might wonder what, in fact, might come under the definition of a greater evil." In a society rife with struggles over the redefinition of and infringement upon democratic ideals, as realized in the pitting of individual freedom against collective preservation in the name of safety or precaution, one might not have to work so hard to imagine along with Weizman the consequence of the accumulation of lesser evils toward the myth of the greater good.
Legacy Russell is an independent curator, artist, and writer, and BOMBlog's art editor.
Originally published in
Featuring interviews with Danny Lyon, Tom Murphy, Cass McCombs and Ariel Pink, Brian Evenson, John Newman and B. Wurtz, Ralph Lemon, Eija-Liisa Ahtila, and Wayne Koestenbaum.