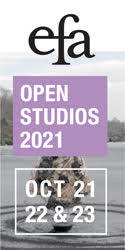 What agitates our structural batteries in this new ensemble of micro-conversations are your suggestions (with modulations which impose specific needs in the rest of users) is the following progression:
1st: A phrase to impregnate the audience with vocal integration and continuous registration. This suggests a systematic entrainment of the mistress of structures, vowels, and consonants, or the entrainment for the spontaneous correctional mistress of the systems of rhythm and intonation.
2nd: A phrase of repetition, phrase by phrase, which registers like lightning among white snorers. These repetitions prove to renew periods of lost desire in professor and student. Therefore, permission to depart in the conversation is not important. Each phrase is, like we said, extremely easy.
3rd: An active phase of substitution to someone who is an interlocutor, whom you invite to "give a reply" to the other people who continue to listen to the voice. Well then, this person interprets and then provisionally disappears. They might suffer from bringing to zero the sonorous volume of the registration model, during the intervention we've described above. Our version ("thunder clap") with white snorers permits a very comfortable exploitation of this technique. This third type of exercise permits very quick attention to a degree of phone-voice type spontaneity that is often remarkable.
4th: One can see, at this stage, that learning through love and play, in front of the group, equips us to compose within our own diverse affinities. Each of our 25 micro-conversations will be most easily assimilated "into a situation." They form a chronological suite of solid enchainment, each constituency a step on a journey toward Anglo-Saxonism.
5th: These "conversations" can give links to a host of others which would be inspired by repeated diversification: dialogues "individual" (between users or into a megaphone); dialogues "collective," where each person would play, at the same time, many subjects (in the manner of jolly old people with perfect synchronization of voice), etc. This last type of entrainment could liminally strengthen a part of a group. The other part could be ruled by other critiques or suggestions in front of everyone, like a crash-course "round table" between "actors" and "critics." The roles could then be reversed.
The following lines from Kim Rosenfield's Lividity appear throughout this issue's First Proof.
The naturalization of vowels and syllables are atoning for an encore.
The place where we can accent occupied words, where they convene.
A heard number of indications intelligently communicated.
Infants. Pursuing them. Evokes our treatment of intoned structure.
No more, no less than the study of intonation.
Exercises. Structures. Micro-conversations.
A beautiful collection of text, materialized for the profit of the ear and exploited, equally, for all our experiences.
Which signal have we reunited?
Animated simple transcriptions of intonations imagined before the author.
We resume, felicitously, sincerely, reflexively, convinced that what we decide to prefer, well, then, no one knows our intentions.
We would like nothing more than to adjust this text toward those who have profoundly touched us, made us smile.
This is why we are pressuring the integrated text with a few corrections, a few renovations.
We have augmented considerably toward the general demand and the number of micro-conversations destined to reach students of the second cycle and superior classes and also students who are autodidacts.
New themes are aborted (making plans, buying a train ticket, in the pub, using the car, housing estates, commuting, watching television, fish and chips, at the bank, and the airport …)
The remarkable success of this type of presentation on the actual audio-visual market makes us feel justified in all we do relative to this good market and to our remarkable suppleness of employment.
Kim Rosenfield is the author of five books and maintains a private pschyotherapy practice in NYC. Lividity is forthcoming from Les Figues Press in 2012.
Originally published in
Featuring interviews with Dan Asher, Elizabeth Streb and A.M Homes, Jessica Jackson Hutchins, Alain Mabanckou, Jennifer Egan, Edward Droste, Cynthia Hopkins, and Joan Jonas.