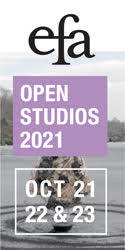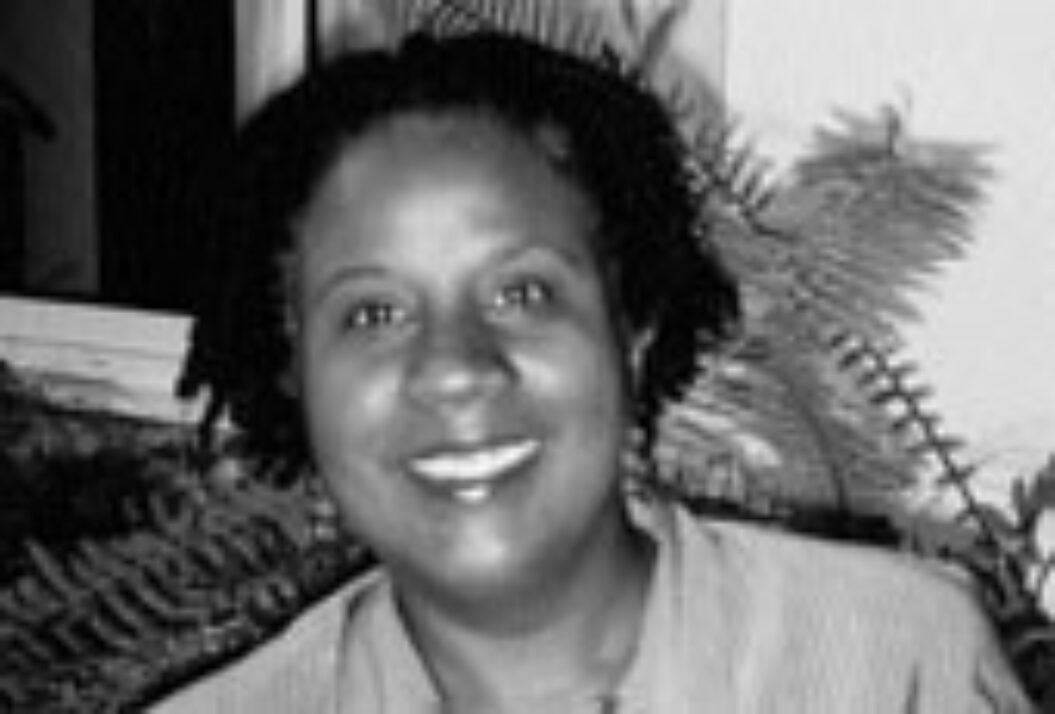 Evelyne Trouillot is a member of one of Haiti's most fertile literary families: her uncle is the historian Henock Trouillot, and her siblings the novelist Lyonel Trouillot, anthropologist, historian, and political scientist Michel-Rolph Trouillot, and Creole scholar and children's book author Jocelyne Trouillot. Evelyne Trouillot left Haiti at an early age to study in the United States, but returned in the early 1980s and has lived here ever since, dividing her time between teaching and writing her fiction and poetry. "Today more than ever," she has said, "to write in Haiti is to say no to ugliness, mediocrity, and sloth, for a little more happiness at the end of the road."
Along with her two children's books, Trouillot is the author of a collection of poetry, Sans parapluie de retour; two books of stories, La chambre interdite and Parlez-moi d'amour; and two novels, Rosalie l'infâme and the forthcoming L'oeuil totem. With her brother Lyonel and her daughter Nadine Ménard, she is a founder of Pré-texte, an organization that sponsors reading and writing workshops. Trouillot has taken special pains to retrieve the role of women in Haitian life and Haitian history from a situation she describes as "invisible." Rosalie l'infâme, the work for which she is best known internationally, is inspired by a colonial memoirist's report of an African midwife who kept a cord of some 60 knots, each knot commemorating a child she had spared from a life of slavery by killing it at birth. Thus far Trouillot's own career reflects a similarly uncompromising determination.
—MADISON SMARTT BELL
Edwidge Danticat In September 2004, Haiti experienced yet another national disaster. As the third of three devastating storms—Tropical Storm Jeanne—raged through the Caribbean, it struck Haiti's fourth largest city, the port city of Gonaïves, the birthplace of the country's two hundred-year-old independence, leaving 3000 people dead and a quarter of a million homeless. In one of the city's largest hospitals, patients drowned in their beds. In surrounding houses, parents watched helplessly as their children were swept away. Fields and livestock representing years of Herculean labor were washed into the sea because the nude, eroded soil offered little resistance to the flash floods and mudslides. What was your first reaction to this catastrophe? I was told that you sat down and wrote a poem.
Evelyne Trouillot In Haiti this year we have had many terrible events: the days before and after the departure of Jean-Bertrand Aristide, the flooding of Fonds Verrettes and Mapou in May 2004 and now the Gonaïves disaster. We all hope that the remainder of the year will be peaceful. But we also know that the country is going through an important period that requires all of our energy, our spirit, and our creativity. When I learned of the Gonaïves tragedy, I went through a period of shock and sadness, a kind of numbness where the mind refuses to work and the senses can only register the sorrow. I wished for the power to change things, to erase the sadness, but like so many others, I felt helpless. It is one thing to intellectually understand the social, economic, and ecological reasons for such a catastrophe, but it is something else to grasp that thousands of human beings, compatriots, women and children, young and old have lost their lives. I was sick. I'm still sick, and when I'm sick I write. With the pain still inside, and it will stay forever, I wrote a short story for children, about a girl who survived the Gonaïves flooding and who must live with her sadness. Then I wrote a poem that will be part of an anthology project to benefit the people of Gonaïves, specifically to enable the reconstruction of libraries and cultural centers that were destroyed.
ED You've already published an exceptional children's book called L'île de Ti Jean (Ti Jean's island), which deals with a young boy's effort to peacefully co-exist with nature. In the story, Ti Jean concocts a plan to always keep his island, Haiti, surrounded by the sea. By sitting down to write on this occasion, an occasion on which nature had been so cruel, were you trying to reclaim Ti Jean's beautiful idyllic world of for all of us?
ET Writing can be both a task of memory, or homage, and simply a hand held out, the offer to share a sadness that's too heavy to bear alone. To continue working and try to make a difference constitutes both an obligation and a renewal. This does not mean that writers cannot intervene in other ways, but for me writing helps me sort out my thoughts and feelings, and at the same time, I think I can have some impact on people's minds. In L'île de Ti Jean I wanted to show first the natural beauty of the country but mostly the resilience and creativity of children. Somehow, in the story about Gonaïves, a little girl called Ana goes through the same process of finding strength to go beyond the tragedy and build a new life.
ED In my own mind I tend to equate what happened in Gonaïves with the World Trade Center disaster here in New York on September 11th. It's certainly an event that silenced many writers and artists into sadness, but also encouraged others to explore new ways of working.
ET I also think that the Gonaïves tragedy is comparable to that of the World Trade Center, the obvious difference being that a group of individuals deliberately caused the latter—
ED Of course.
ET For its impact on the Haitian population in general, the Gonaïves tragedy can be considered a defining event of our time. It's not just about mourning our dead, which we continue to do, but moving forward from the present, working to prevent similar catastrophes from happening in the future. Groups of citizens, of doctors, engineers and other professionals are working together to reflect upon ways to prevent another national disaster. The government had to take some concrete measures (like the closing of the sand mine) to stop the deterioration of the environment. The event has allowed our nation to come together in the face of adversity, and it helps to see the gestures of national and international solidarity. Actually, I want to emphasize gestures of national solidarity, since these act as a breath of hope in this country. We must question not only our methods of environmental management but also, more deeply, our policy of exclusion, which generates resentment and social conflicts, and this can only be done by our citizens.
ED I completely agree with you. Yet what do you make of the fact that even as we were mourning the loss of so many lives in Gonaïves, there was still fighting in the streets of Port-au-Prince between the supporters of Jean-Bertrand Aristide, the Haitian national police and the UN forces? There was even fighting on the anniversary of the death of Jean-Jacques Dessalines, L'Ouverture's successor, on October 17, which seems like more salt, if you would, on our revolutionary wound. Some people have said outright that Haiti is "paying" for all of the horrific bloodshed of 200 years ago during its battle of independence, the blood of blacks, whites, as well as mulattos and affranchis, free people of color. Everyone seems to have a theory. Do you have one? Is there room to look at these sad and tragic moments the country has faced this year as cyclical, or simply coincidental? Do we owe some psychic debt for which we are paying? Does the world owe us one?
ET Haitians often find themselves up against this question. Some ask it outright, while some murmur it with embarrassment. As you say, this year the question has come up more often since we have had a series of tragedies: human, political and natural. These events seem to bolster the opinion of some people, Haitian and otherwise, that this nation was born in the shadows of violence and death that still follow it two centuries later. I always say that Haiti is neither damned nor blessed. Our history began uniquely, on a track that has not yet been traced. We have made many errors and continue to do so, and while I do not minimize our part of the responsibility, I can't ignore the offensive reception that the international community reserves for Haiti, the sabotage and isolation that this young nation had to face. Haiti suffers the consequences of its history, of the bad choices of its leaders and of the politics of the superpowers with regard to it. I hope that the world will not wait for more tragedies to mobilize. It really seems to me that this year, that of the bicentennial, is a turning point. This year arrived in great chaos, like a surprise guest that one does not know what to do with, a guest one is not at all ready to receive. But the bicentennial is not only an occasion for sadness. The country has known repression and intolerance, but there have also been moments of extraordinary courage. This is a year not just to celebrate the past; it is a year to build, to change, to question, to recover our history and demystify it.
ED What do you think of reparations in general and specifically in Haiti, where there was a move toward some repayment by France to the Haitian government?
ET I think that all the countries involved in the transatlantic slave trade should reevaluate their contributions to the nations that were victims of the trade, in Africa as well as the destination countries. It seems more and more evident that the slave trade, by depriving the African continent of several million of its men and women, by exploiting the power, the intelligence and the creativity of those who had to cross in those infamous boats to the American colonies, contributed to the building and consolidation of the fortunes of the West. In the case of Haiti, France in particular should consider its debt to the country. The bad governance of our leaders and the weakness of the Haitian state only serve as excuses not to take such a step. If on our side we must fight so that our government actually works in the best interest of the country, we must also raise the question of reparations.
ED What is the role of a writer in a society like Haiti where there is so much to respond to? Can the writer ever distance or remove him or herself from it all?
ET The writer is also a citizen: a citizen who writes. Someone who makes sense of things. For me, this production of meaning does not happen in a vacuum, in a space without place, without society. The social calls out to me. In Haiti, in fact, there are many things that call to creative people: injustices of all kinds, religious or sexual taboos, sadness, evil, lust for life. Personally I am fascinated by what constraint can create in people. In two collections of stories, La chambre interdite and Parlez-moi d'amour, I tried to show the various reactions of people imprisoned by familial, sexual, social, or political constraints.
ED You mention Parlez-moi d'amour, which is a masterful collection of short stories. You've also written poetry. Which do you prefer writing, fiction or poetry?
ET Every idea appears in the form that best suits the project of writing it down. Certain ideas come to me in the form of poems, and it would never occur to me to transform them into stories. Poetry, of course, is special, unique. It is a metamorphosis of language that transforms both reader and poet, an exquisite and melancholy exercise. Sometimes, in difficult moments, I take down a text by the Haitian writer René Philoctète or the Palestinian poet Mahmoud Darwish and my darkness fills with light. For me that's what poetry is. And fiction has the power to shed new light on life, on people, on relations between human beings, on our relations with ourselves.
ED Speaking of Parlez-moi d'amour, in one of the stories, "Le Fantôme de Maya," a character confesses that she dreams of Toussaint L'Ouverture, the revolution's most renowned military genius. Are you one of those people whose dreams are invaded by historical figures? What about the female figures of the Haitian Revolution, Jeanne Lamatinière, Cecile Fatiman, Catherine Flon and others?
ET We think we know our history when in fact we only know a part of it. We do not talk about the enslaved men and women, we talk about the heroes, and since most of the heroes in the traditional history books are men, we talk mostly about great men. I rather like the big mass of enslaved people, the ones I called the "invisible," since nobody wanted to pay attention to them. And of course, there were many invisible women. I would like to see an equivalent of the "marron inconnu" to symbolize the enslaved women who fought against slavery.
ED You come from a very prominent intellectual family in Haiti. Your brother Lyonel is an important novelist and your brother Michel-Rolph a world-renowned theorist on Haitian culture and politics. Your sister, Jocelyne, is a pioneer in the educational field—she runs her own school and a private university—and writes pedagogical materials and children's books. The generation that came before them also carved a path for all of you to follow, as it seems you have for your daughter Nadève and baby granddaughter, Ana. What was it like growing up as a young woman with artistic aspirations in one of Haiti's premier intellectual families?
ET My writing is intimately linked to my childhood. In our house, the world of writing was at once the most invited and the most honored host. Language was the most valuable of tools for us children. And I remember how my father used to encourage dining-room debates. Children were never considered as negligible interlocutors, and it was a source of joy and pride to bring a half smile to his lips with a well formulated argument. Written material was cherished, the gift to treasure and contemplate, the origin of pleasure and passion. I do think that it is from childhood that we develop our relationship with language, especially written language. It is not a coincidence that all four of us write. I never considered my early and constant proximity with books to be an automatic passport to writing but rather as a challenge to write beautifully. When you grow up with books, you tend to be very humble and very demanding toward yourself. I hope I have succeeded in giving the same desire to achieve their best to both my daughters.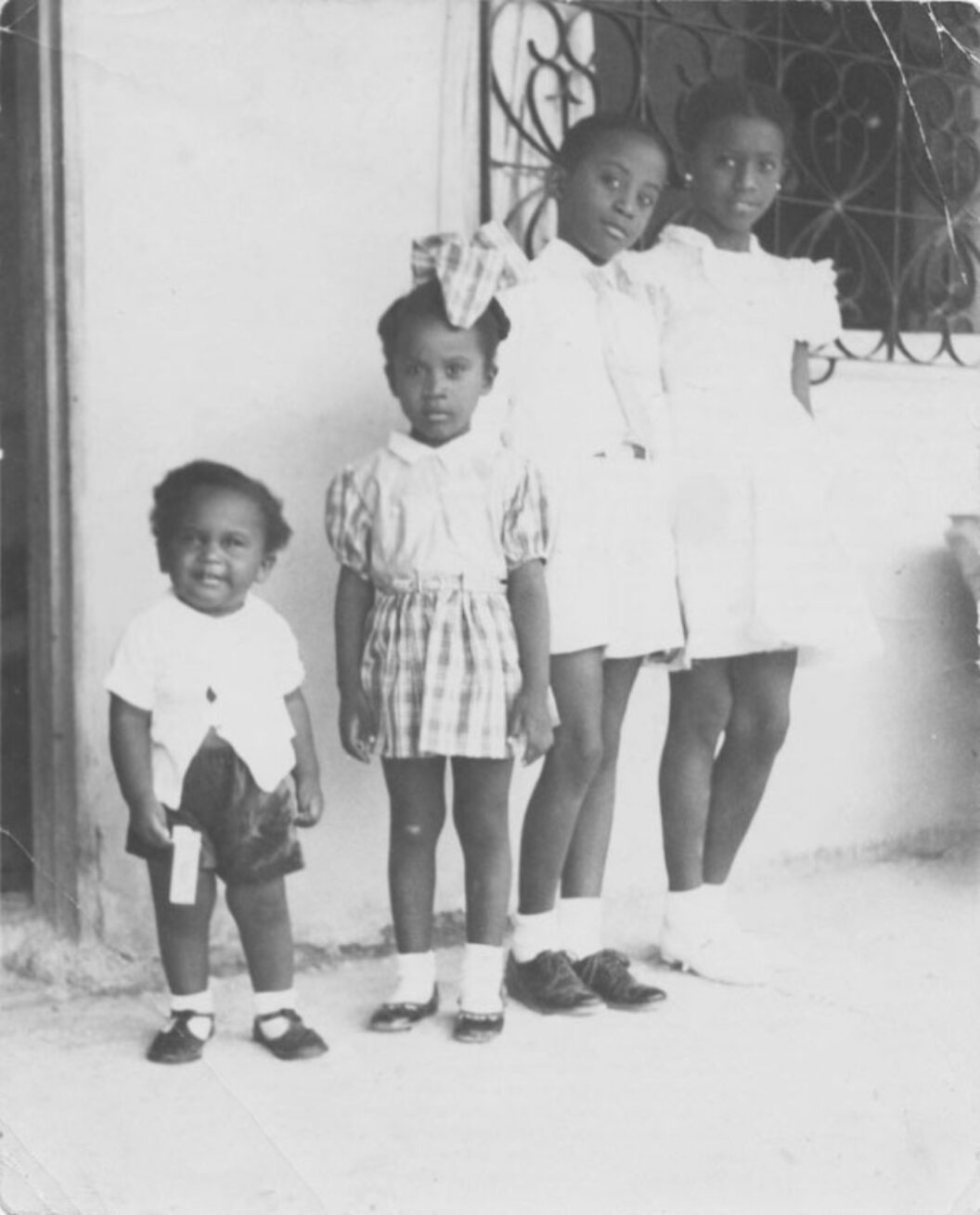 ED In June, during the bicentennial conference hosted by the University of the West Indies at its Saint Augustine campus in Trinidad, we were on a panel together in which you talked about how Haitian history is often discussed only in terms of the triumphs of the revolution with little if any attention paid to what came before, the pre-Columbian, indigenous period, the post-Columbian genocides, the slave trade and colonization period. Why do you think there is such a strong emphasis on the Haitian revolution in Haitian life? In everyday speech, for example, Haitians will quickly remind you that Haiti was the first black republic in the western hemisphere and will readily assert their spiritual and emotional ties to the revolutionary heroes like Toussaint L'Ouverture and Jean Jacques Dessalines and others. But the Haitian revolution is rarely represented in fiction written by Haitians, nor is the slavery and colonization period frequently depicted in the written and visual arts. Why do you think that is?
ET The Haitian revolution invades early Haitian literature, especially in poetry and drama. They were all works of reverence to the heroes and to the act itself. This continues throughout the 19th-century but gradually diminishes to reach a plateau where the Haitian revolution was perceived as a fact that cannot be ignored but that is like part of a legend, an unreachable past. Haitians learn at a very early age about the revolution. It is part of our identity, young schoolchildren refer to it, and Dessalines's name is often mentioned by unschooled people. Although some reserve has to be maintained nowadays in view of the degradation of the school system. Nonetheless, Dessalines remains the most popular of the national heroes. It is not a coincidence if he is the only one who enters the Vodou pantheon. His name is synonymous with victory, with not compromising with the oppressors, in that case the French. The history books, which mostly reflect the view of the former masters, present an ambiguous portrait of Dessalines: a savage, brutal killer, while he was retaliating after the numerous atrocities of the French. In view of the degradation of the school system, of the degradation of family life, the history of the revolution is becoming less and less tangible for the younger generation although the images of some key figures, mainly Dessalines, Boukman, and Toussaint L'Ouverture, mostly because he is internationally recognized, remain strong. The rarity of Haitian fictional work on the revolution may be explained as a reaction to the overwhelming presence of the revolution in the earlier works. Let us not forget also that these works were mostly imitators of French literature and could not be considered, for the most part, of great literary value.
ED Your novel Rosalie l'infâme (The infamous Rosalie) breaks that mold. It is set in Haiti when it was still called Saint Domingue, in 1750. Makandal, a legendary maroon leader, is a character in the novel, alongside your fictional character Lisette, who inherits memories of Africa from stories told to her by her grandmother who was brought to Saint Domingue on the Rosalie, the infamous slave ship of the title. What led you to that subject?
ET I think that modern Haitian writers needed to situate themselves in regard to that history. As I said earlier, we studied the history of the revolution as students, but I don't think we truly understood it. Because, first of all, the history was presented with some of the bias of the ancient slave owners. With the written documents, we also inherited the prejudices and taboos. Secondly, because the history was perceived from the elite point of view, the emphasis was always put on the great figures, the heroes, and not on the mass of enslaved and of newly freed slaves. While writing Rosalie l'infâme, I rediscovered the history of the revolution, I learned about the struggles of the enslaved women, men and children in their daily lives; their struggles to maintain their dignity. And I truly believe that if the slaves had not fought for their dignity, if they had not managed to maintain some dignity amid the most inhuman system, the Haitian revolution would not have been possible. While doing my research for writing Rosalie, I could empathize with them because finally I saw them as human beings and not as an anonymous mass of victims of slavery. What brought me to write such a novel is probably linked to my childhood with two historians, both my father and my uncle; it's probably linked also to my quest to better understand the social questions around me. And I think that those questions are related to our history, the way this nation was created and the early choices that we made as a nation. From the beginning, the Haitian peasants were excluded from the political scene. They were treated as outcasts and did not obtain the lands for which they fought.
ED What kind of research did you have to do?
ET This was kind of difficult, I have to admit. And I considered myself lucky because I had at my disposal the "Bibliothèque haïtienne" library of the Congregation of Brothers of Sacred Spirit, which is one of the best libraries in Haiti in terms of historical documents. I had also the works of Henock Trouillot, my uncle, who had published a series of articles and books on the lives of different categories of slaves. Because the documentation that we have from slavery in Saint Domingue comes mostly from the white slave owners, one has to extract the information about the slaves' lives while taking into consideration the origins of the information.
ED Silence weighs heavily in Haiti's traumas, I think, be they from slavery or more contemporary times. For me, one of the most powerful moments in one of your short stories, "L'heritage des Chareron," is when you write that people were afraid to even go and offer their condolences to the Chareron family, whose loved ones had been killed by the Duvalier dictatorship's henchmen, the tonton macoutes. This moment captures the oppressiveness of the Duvalier regime in very few words. Are the Charerons a stand-in perhaps for your own family? How was your family affected by the dictatorship, which lasted from 1957 to 1986?
ET I spent my childhood and adolescence under the Duvalier dictatorship. It was more than 30 years later that I wrote the stories in Parlez-moi d'amour that speak to the dictatorship. They came to me very suddenly after the 1991 embargo, another period of grief and trauma. The stories made their way, alone, as great ladies deciding how and where to present themselves. They are true stories, even though I changed many of the circumstances; they are nightmares come true, facts that one would rather forget. I think that we often tend not to face the pages of our history that upset us. I would have thought that there would be many more texts, many more stories around the Duvalier dictatorship. Generations of men and women were marked by this period. But it's the same story as for slavery: there is shame in speaking of it, like a wound that one is scared to touch. Though there are not very many autobiographical references in Parlez-moi d'amour, in writing those stories I recovered my childhood, with its joys, its happy leaps, its fertile and confident atmosphere, and also the heavy shadow that I, being a child, perceived as a horrifying menace. I also recovered my adolescence and the need for freedom that sneaks in and swells even in the strongest constraints. My most striking memory of the Duvalier dictatorship is still the image of the militiamen on the roof of the Chapelle Saint Antoine, a few meters from our home. And the imminent threat of searches in the houses in the quarter to find books deemed subversive. Then the feverish hate and the dull sound of books that one would get rid of in the latrines. This image of the condemned books remains for me one of the strongest images of the repression, this repression of knowledge and of creative freedom. Isn't that one of the strongest armies used by dictators everywhere?
ED You've just said that the stories in Parlez-moi d'amour, including "L'heritage des Chareron," are true stories, even though you changed some of the circumstances. What, in general, is the role of autobiography in your work?
ET I feed off of my observations, above all. Sometimes it just takes a remark for an idea for a story or a character to arise. Or unconsciously I store things away and the next time I sit down to write, they come back to me. Obviously writing is a digestion of our experiences. Certain characters of mine draw on the image I have of people in my life. For instance, Man Charlotte of Rosalie l'infâme closely resembles my maternal grandmother, the image that I have kept of her. But I think that what makes a text interesting is its capacity to go beyond one's own experiences, to succeed in sharing a different world. This requires a lot of sensitivity, and also self-knowledge. Writing allows me to better understand the world in which I developed. If I really want to create meaning, I must be honest with myself, and not present a simplistic version of things. Most of the time this means setting aside my own experiences, transcending them.
ED Before we leave the subject of the dictatorship: in "Les nuits de Valérie," you do an exceptional job of mixing eroticism with terror. A woman who watched her mother being raped by the tonton macoutes as a child refuses to let this incident destroy her own sensuality. It's certainly a new way to write about the aftermath of terror. Her fantasies become an act of resistance for her. What made you choose that approach to telling the story?
ET "Les nuits de Valérie" is in fact a story of a young woman imprisoned by her nightmares and her fantasies. Her sensuality cannot make her happy, and she only finds happiness at night, when bodies are soft and dreams are unreal shadows. At the same time, she seeks joy; she desires to feel. Her horror of dictatorship combines with her unspoken sexual desires, and she cannot escape them. In fact, here, I wanted to associate repression with sexual taboos. To show the sexual imprisonment that women can find themselves in. When that manifests itself in a politically repressive context, it is doubly suffocating.
ED In "Parlez-moi d'amour," the title story of the book, a young woman with AIDS punishes men by infecting them with the disease, which she caught from someone she once loved. She keeps a journal and writes about what she's doing. The role of women who are not prostitutes in spreading AIDS has rarely been explored in Haitian fiction. AIDS, as far as I know, is rarely explored at all. How do you see this character in the larger scope of contemporary Haitian literature?
ET My primary concern in this story was to show how social suffering can create monsters. It's true that we have this problem: AIDS as it is perceived by part of the population and the urgent need to find new forms of communication to educate people in order to control the spread of the illness. I don't know if we can avoid this topic. But I am more and more convinced that the future of Haitian literature rests in a broadened set of topics. It cannot deal only with exile, dictatorship and misery. I want to limit neither the topics nor the manner of approaching them. I think this is the feeling of many Haitian writers. For me, to be a writer today means to appropriate a space for creation even if, and especially when, conditions threaten both existence and the development of art. The writer has the ability to throw new light on reality. In that resides the artist's power and originality. When a writer turns away from the path that is attributed to him and takes another path to offer an unexpected view, it is literary creation that wins. If one is obligated to write against political repression, one remains under the dictatorship. It is up to each artist to redefine the universe, to resist the preconceived ideas of their homeland, to not hesitate to pry open the vice of this or that set of topics that has been assigned, to find a way to defy the constraints imposed by sociopolitical context, revolutionary consciousness and the vision of others. One must escape every embargo on the imagination to question the world.
ED Like you, many writers trace the seed of their writing life back to what started as a reading life in childhood. You officially started publishing eight years ago; were you writing before that?
ET Contact with books pushed me toward writing. In books I found a special space of the imagination, and I wanted to create my own. If I began to publish barely eight years ago, that doesn't mean that I was not a writer before. But you know as well as I do that it is contact with the reader, publication itself, that consecrates the writer. In those eight years I have published more than eight books, as if a bulimia of writing has taken me over, as if I had to bring to light these texts that had been accumulating all these years. But I don't think at all that I am making up for some kind of lost time. I was doing other things, developing myself in other ways. These texts that I write now come from all these experiences that I accumulated in the course of my life. I certainly couldn't have written them earlier.
When I write, I feel so rich. Rich with love affairs and friendships that I have had, rich with my experience as a mother of two children, rich with my life as one half of a couple, rich with my ups and downs, with everything that I have seen and read. I am excited to be part of Pré-Texte, a writer's organization that my brother Lyonel, my oldest daughter, Nadève Ménard and I founded, which consists of reading and writing workshops. Reading and writing function for me as two sides of the same adventure: the meeting of language, ideas, and images. People who read a lot tend to set about writing themselves, as an almost natural move. However, as I said earlier, writing is work and requires total engagement. At least if one wants to produce something different.
ED Who were your models when you began writing?
ET I was always drawn to novelists. Maupassant remains a master for me and I reread his stories and novels with more and more pleasure. Nabokov too. I like writers who manage to affect us profoundly in relatively few pages. As for Haitian authors, other than René Philoctète, who, in poetry, remains unsurpassable, there are some writers whose work enriches literature: Jacques Stephen Alexis is well known; Anthony Lespes, in my opinion, deserves to be.
ED You are bilingual. What does it mean for you to write in French? You were challenged at the conference in Trinidad about not writing in Haitian Creole for a local audience, in Haiti. How do you respond to those kinds of confrontations?
ET As I said at that conference, many other Haitian writers write more and more in two languages. As a literary language, Creole is thriving. At the moment one finds more poetry and plays than fiction in Creole. Since Frankétienne's Defazi, there haven't been 50 novels written in Creole, although we have many informative booklets, children's books, and poetry. Personally, I write poetry in Creole. I started three years ago. But I have been very prudent with my Creole writing. And I haven't thrown myself into Creole fiction because I don't feel ready. A mediocre production in Creole does no service to the language and in fact reinforces the prejudices that it still struggles with. We have great poets who write in two languages: Georges Castera, Lyonel Trouillot, Claude Pierre. Frankétienne writes in two languages pretty equally. I think that the strengthening of literary works in Creole will help the flourishing of Creole writers in every genre. And the translation of Haitian and foreign classics into Creole will certainly help.
ED What are you working on now?
ET My next book, Le mirador aux etoiles, which I hope to publish in 2005, takes up a social problem that tends to be obscured in Haitian literature: the question of color, when it comes to relations among human beings. As with Rosalie l'infâme, it seemed important to me to approach an idea that comes up sporadically but always furtively, as if it were scary or upsetting. I approached the idea through a family, showing the repercussions of racial and social prejudice on two generations, how it could have damaged the relationships among the members of the family. It's a story that unfurls partly during the American occupation of 1915 and partly in the contemporary period. I like this back and forth between the past and the present, between memory and reality. At the moment I am working on another book, the history of a young schizophrenic woman, which takes place between New York and Port-au-Prince, between fantasy and truth. I can't say any more because the book has not yet chosen its ending.
Originally published in
Featuring interviews with Vargas-Suarez Universal and Rocio Aranda-Alvarado, Vladimir Cybil and Jerry Philogene, Carlos Eire and Silvana Paternostro, David Scott and Stuart Hall, Evelyne Trouillot, Sibylle Fisher, Carlos B. Cordova and Daniel Flores y Ascencio, Damas "Fanfan" Louis and Michael Zwack, and Peniel Guerrier and Yvonne Daniel.