Pay Attention to the Humming: Ethan Rutherford Interviewed by Paul Yoon
A story collection about parenting in a post-apocalyptic world.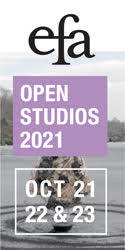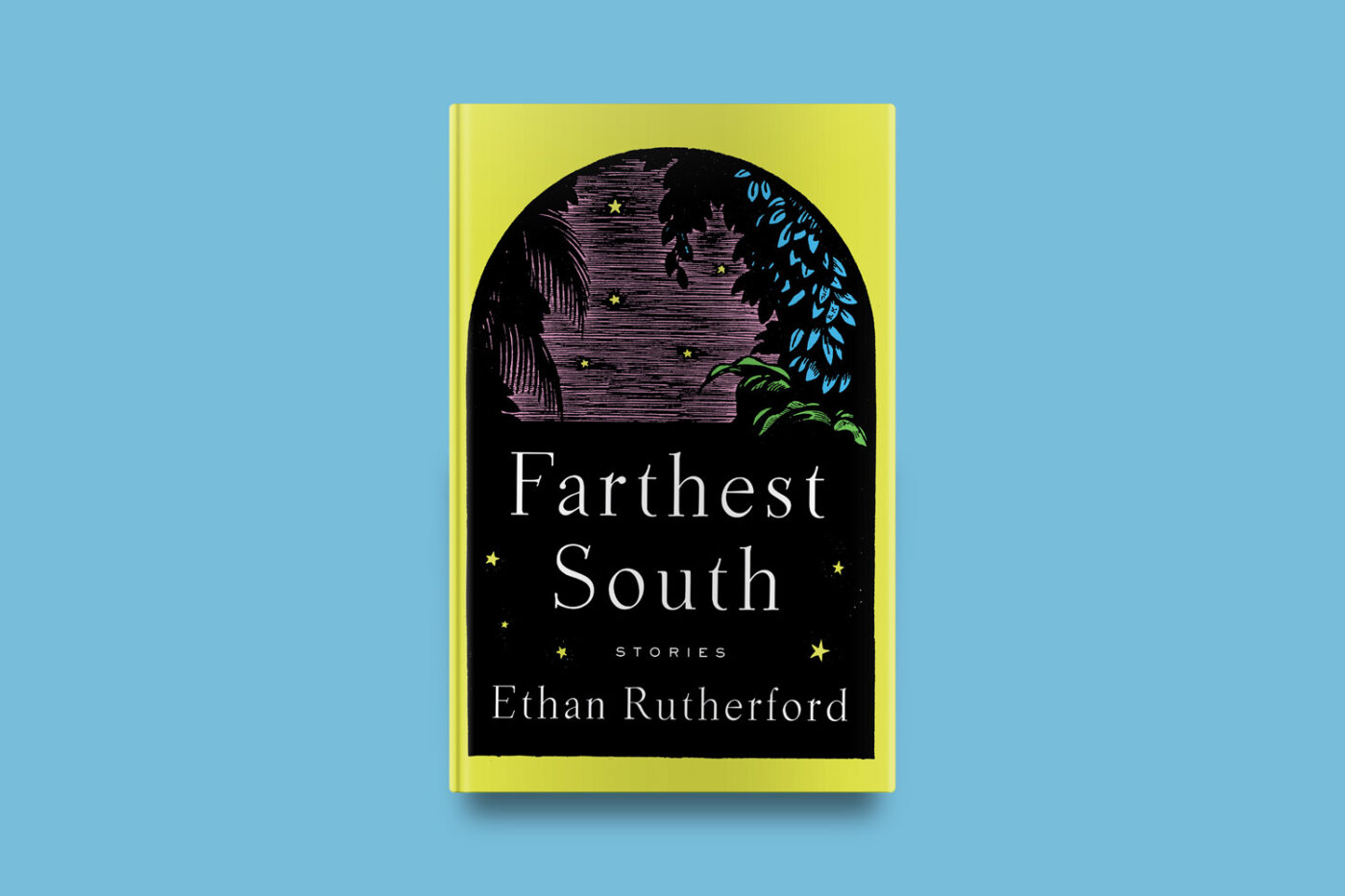 I first met Ethan Rutherford almost twenty years ago, in the fall, on the steps of the New York Public Library. A college friend of mine was a childhood friend of his, and he thought Ethan and I would get along because we shared an interest in fiction writing. Little did I know how this meeting would affect me, and continue to affect me as the years went on: writing had always been a private act, almost like a secret, but we talked for hours that day. And then we began to share with each other—thank god!—the short stories we were writing.
With the release of his second book, a story collection, Farthest South (Deep Vellum Books), Ethan continues to break down any barriers we might perceive in the art of storytelling. These stories take us on sea voyages, they create myths and monsters, then dive straight into the intimacies, hopes, fears, and dreams of children and their parents. This is a book about the world, for the world.
To this day, Ethan is still my first reader, the one I trust. I have learned from him more than I can articulate here, more than I can ever tell him, but what I can say today is that his fiction has always, from day one, inspired me, and taught me to imagine better. And to imagine more boldly. In so many ways, my own work is what it is because of his work, and I couldn't have asked for a better partner and friend in this writing life.
—Paul Yoon
Paul Yoon Let's talk a bit about shaping story collections. We've spoken about this over the years, but the best, and our favorites, feel like whole books to us; we can sense and experience their larger trajectories and architecture, their completeness and vision. Where/when/how did the vision of Farthest South begin? Did you find it after writing a few stories or did you see it before you started writing these stories?
Ethan Rutherford Yes, those are the best books, both fractious and somehow unified, where you get the pleasure bursts of arrival and departure while still understanding how each piece is working to whisper that second, larger story in your ear. Literature is arrangement, and the best collections—well, to me they always feel like a curated experience. You don't just stuff all your stories in a sack and say, Here you go! But how to think about making a coherent vision of parts? An album is the best way to think about this, I think. A collection is a built thing, and each piece, via its placement, has a specific role to play in the reader's experience of the whole. A song cycle perhaps? I believe Garth Greenwell has said as much about his marvelous collection Cleanness. Your work, too. I think the stories in The Mountain sing beautifully together.
The vision for this book came from telling bedtime stories to my kids. They shared a room, they were so young then, and my wife and I were so tired all the time, and it felt like nothing was easy or fun or even really working—and one night as I was telling a story, I just felt the floor go out from under me. I felt like I was floating in this unlimited space and the story was the only thing holding us up, and the rules were that I couldn't lie but I had to get them to see past the hard stuff in the world and into the beauty of it. But I also had to keep them entertained. And how do you do that? How do you tell two stories at the same time, both true: that the world is full of tenderness and kindness, and also that the world is indifferent to your experience of it, you will encounter loneliness and cruelty, and that much of what you see will, in the end, outlast you? (Here, my wife would say: why tell them this now?!)
The first story in the collection, "Ghost Story," tells a version of that evening and the characters from that story appear in the final story as well. The rest of the stories in the book, though they do not involve Hana and Soren, absolutely flow from their concerns about inhabiting the weird, spiky, and humbling palace of new parenthood, with its tensions and joy, which is the experience I wanted to write about.
PY I love the unexpected detours in these stories. We're following what we think is the story only for another one to reveal itself. Or the demon we think we're confronting turns out to be the shadow of a darker, deeper monster. Even in smaller ways: we pause, reminded that there is the timeline of the world happening out the window of a house. You beautifully embrace mystery and surprise in these worlds you've built, and it made me wonder: were there moments that surprised you while working on this book?
ER Yes, there were many surprises! And they all came from that strange sense of dissatisfaction with the work, that moment when you finish something and say: well, this is a little flat, let's see if we can make this feel a closer, a little more unexpected, less rote. For example, the story "Farthest South" was originally straight-ahead historical fiction about Antarctic exploration. And it was fine! It was fine. But I feel like I didn't really understand what the story was about until I placed my grandfather in it, and changed his crew from surly, stoic men to young children he doesn't recognize—and then I was like, Oh, yes, that feels better, now we're dreaming in the right direction. That small adjustment just opened the story for me and allowed me to fill the journey with my concerns.
The process of writing these stories has made me alert to the idea, when working, of the happy accident. The "what if, what if" line of questioning when things go slack. Not a single story in this collection ended up where I thought it would. Each story hit a dead-end at some point and filled me with despair. Then some time passed, and suddenly, while I was doing something else, a new path would open. It's a sort of thematic consecution; you just stick with the story long enough, pay attention to where it's humming, and it will tell you where it wants to go.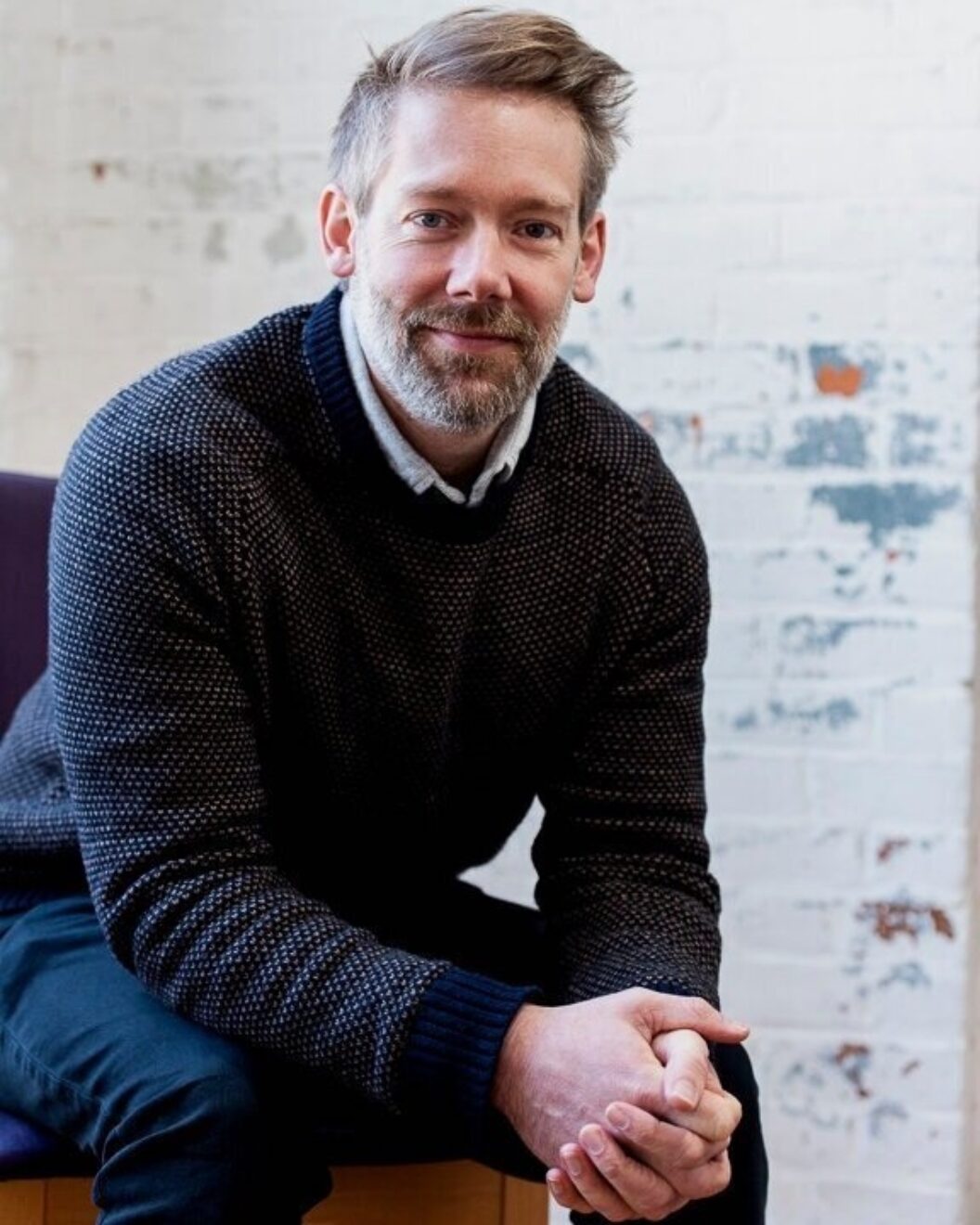 PY I can think of so many ways to describe your work—the way dread always finds the hands of tenderness; all the ways wounds reveal themselves, physically, supernaturally—but are you considering themes like this when you're making art? For me, the older I get, I feel like I know less and less of, well, everything. My anchors these days lean more toward, say, a color palette, a tone—letting things like that speak for everything else on that higher plane. And I was wondering if you felt that, too, and what, if you can put it into words, has informed and driven your work over the years.
ER I used to consider themes—today I'll write about the unreliability of memory!—but not so much anymore. The experience you are describing, that as you've grown older you've found you know less about the world than you thought, rings right for me, too. You devote so much time and energy to writing, as an art form, and with practice the process itself just grows more mysterious. I think that's wonderful. I really do. Because in some ways, it's become simpler, right? I like what you say about color; I can see that in your work. For me, sound has for some reason become incredibly important. I can cut just about anything thematically in a story, but when it comes time to cut something that is sonically pleasing and has a worried-over cadence to it, I have a very hard time getting rid of it.
Years ago, you gave me a copy of "Rock Crystal" by Adalbert Stifter. So short, so beautiful—and, more than any other work, it's informed and driven my writing over these last few years. The story is so simple: children get in danger and then get out of it. That's all this story needs, and all it is. It's so simple. But what the adults who rescue them know that that children don't is that there is no getting out of danger, not really. We, the readers, know this too, and we aren't fully comforted by their rescue even as we celebrate it. What I love about the novella is that Stifter is clearly aware of this and still lands on tenderness, as if to say, Let's pull them out of danger for now, that's enough for this story, and that's good. It's that turn that feels essential and important right now, this celebration of respite. It's not something I would've understood as a younger person, or before reading this book.
PY God, I love that book. It also begins with a kind of map of the whole narrative. It gives the reader, in words, the story's geography (and path), before the story begins. That made me wonder: There is a visual component to this book. We have illustrations by Anders Nilsen that accompany each story. And as long as I've known you, I've also known you as a musician. Art is an abundant part of our existence. I don't know what I would do if I didn't have other art forms to communicate with, and to be inspired by. I owe so much of my work to paintings, photography. Could you talk a little bit about how this collaboration with Anders Nilsen came to be, and also what role music continues to have in your writing life?
ER I've loved Nilsen's work for a long time (he drew this, and this, and this), and I was reading his graphic novel Tongues—which I think is flat-out genius, one of my favorite things—as some of these stories were coming together. I've always loved books with illustrations—I'm thinking here of N.C. Wyeth's work in Treasure Island, Rockwell Kent's work in Moby Dick—and I asked if he would perhaps consider sending in a few drawings to break up the text; he sent back some of the most beautiful illustrations I've ever seen. It feels to me now as though, in some ways, the stories were written toward the illustrations, and not the other way around. Jill, who edited the book, said it's like having a third intelligence sort of sharking around in the depths and I think that's the perfect way to put it. It's impossible, now, for me to imagine this book without them.
And music! Well, it's essential. I think it's the highest form of expression. If I had the talent that's what I'd do. I wanted to be a musician for years, played in bands, and it didn't work out. (I'm in good company here: didn't Ishiguro just say a similar thing? I think the list of writers whose first hope was to play music must be long, long, long). But I still write songs, and record them, and zip them around to my friendly, old music buddies. What you learn writing music is revision—you get a melody or a phrase you like, and you just sort of worry it and carry it around with you, put different instrumentation below a melody line, take it out. Music is thoughtful patterning, tension and release, the layering and use of loud and soft. You learn how to play and have fun during the making of a song; you also know, immediately, when you've finally got what the song is going to be and it's time to leave it alone. I've found this applicable to the writing process as well. More than applicable. Extraordinarily useful. Stay on the melody, or the idea, until it acquires a gravity—just stay with it, repeat, repeat, repeat, and something will break through.
PY Speaking of fun: during this past year, I found it necessary to make sure I found joy in the fictions I was creating. The stories could touch on anything, but I needed to make sure the process was a joyful one—and, by the end of each day, a loving one. I wondered if you could talk about what being a writer has been like for you this past year.
ER Getting new work off the ground has been extraordinarily difficult. But what you are saying about joy—it just seems essential. Give up on the creative work that doesn't bring you joy! As for the year, I will say that knowing this book was going to come out, with these illustrations, with this publishing house—kept me afloat and kept me going. And I'm really proud and grateful to have this work heading out into the world. I feel so lucky to make things. That's just it.
Farthest South is available for purchase here.
Paul Yoon is the author of four works of fiction: Once the Shore, which was a New York Times Notable Book; The Mountain, which was an NPR Best Book of the Year; Snow Hunters, which won the Young Lions Fiction Award; and Run Me to Earth, which was longlisted for the Andrew Carnegie Medal for Excellence in Fiction. A recipient of fellowships from the National Endowment for the Arts, the New York Public Library's Cullman Center for Scholars and Writers, and the John Simon Guggenheim Memorial Foundation, he is on the faculty of Harvard University's Creative Writing Program and divides his time between Sanford, Florida, and the Hudson Valley, New York.