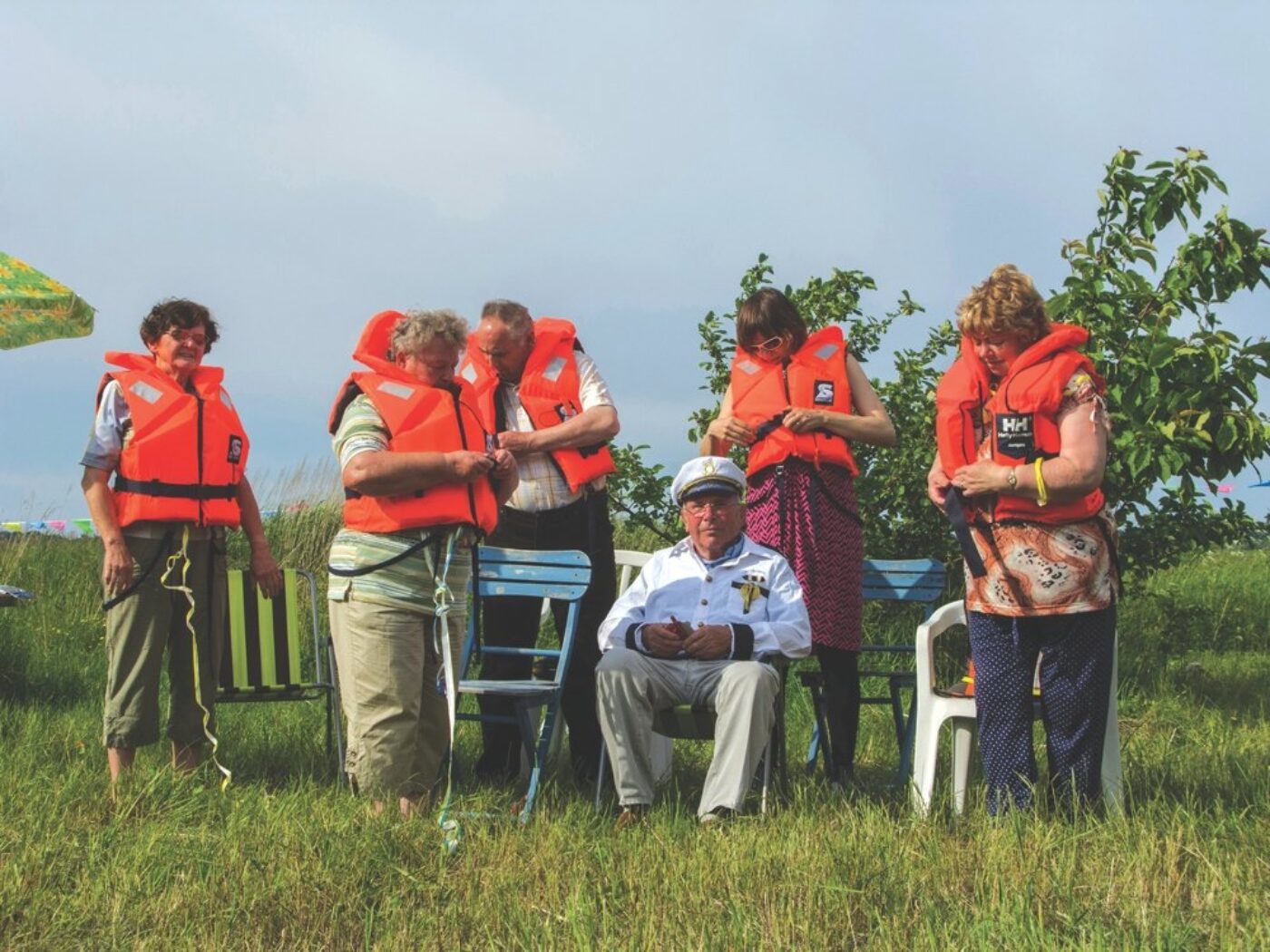 Fence Books, 2016
The art book has changed. As the figure began to reemerge within Abstract Expressionist works of the 1950s and '60s, and as context challenged New Criticism's microscopic approach to literary analysis in the 1980s, so the form and flow of narrative has begun to impress itself on the written artwork of today. Generally speaking, writers who operate as artists rather than authors have tended to privilege language as image and object, yielding poetic fragmentation, an emphasis on the shapes and patterns of writing or sound, and a disinclination for the complex structures and semantics of fiction. Now, however, due to an investment in process rather than in the familiar territory of text-as-image, we're seeing novels that identify as art rather than—or in addition to—literature.
These art novels aren't a language-based equivalent of visual art; rather, they're a language-derived counterpart of performance art. In this, they differ from Tom Phillips's palimpsest, A Humument, in which a new text is revealed within a Victorian novel by obscuring most of the original text through painting and collage. They differ, too, from John Baldessari's ironic text paintings, Jenny Holzer's museum-scale sentences, and even Jen Bervin's Dickinson embroideries, though that's getting closer. Nor are they comparable to Christian Bök's DNA chains of poetry, or Shelley Jackson's fictions written on skin and in snow, though these are closer still. Materiality is a fundamental and central concern for all of those artists. By contrast, what matters for these new art novels is procedure. The documentation of process creates narrative: more than language as sound, pattern, or code, these novels are unafraid to move through language to arrive at story.
We see it in the extraordinary results of Sophie Calle's stalking and undercover investigations, for example, in The Address Book; and in Bernadette Corporation's collectively authored Reena Spaulings. A more recent example is OS Grabeland: Art Novel by eteam, the collaboration of Franziska Lamprecht and Hajoe Moderegger. The book, which won the 2016 Fence Modern Prize in Prose (selected by Lynne Tillman), is one manifestation of what funder Creative Capital describes as an ongoing "collaborative, open-source project" that also involves video, photography, and social media.
With a number of humorous, lo-fi projects to its credit, eteam has a particular interest in debris. It has, for instance, held a sale of discarded passwords salvaged from an Internet dump and hosted a Second Life dumpster for unwanted virtual possessions. The duo has also purchased waterless plots of land in Utah, Nevada, and Dewitz, Germany, that became staging grounds or incubators for documentable processes. For OS Grabeland, eteam concentrated on chronicling daily life in Dewitz's tenanted allotment gardens (Grabeland, literally "land for digging"). The events eteam provoked there ranged from commonplace tasks to elaborately scripted stagings such as a landlocked luxury cruise carrying passengers from Germany to America and a horse-drawn tour of eastern Germany's homegrown homages to America's Wild West.
What eteam gets up to in Dewitz is theatrical and process driven, but the result is not what one might expect. Indeed, for a book whose title invokes an operating system and that presents itself as an attempt to "document and record the transformation the land was undergoing from being a place with fixed coordinates to becoming a location-independent platform," OS Grabeland is surprisingly friendly, humble, and familiarly structured. A more apt self-description from eteam might be this: "There is a fundamental reality, we thought, and these are its symptoms. How banal, how random."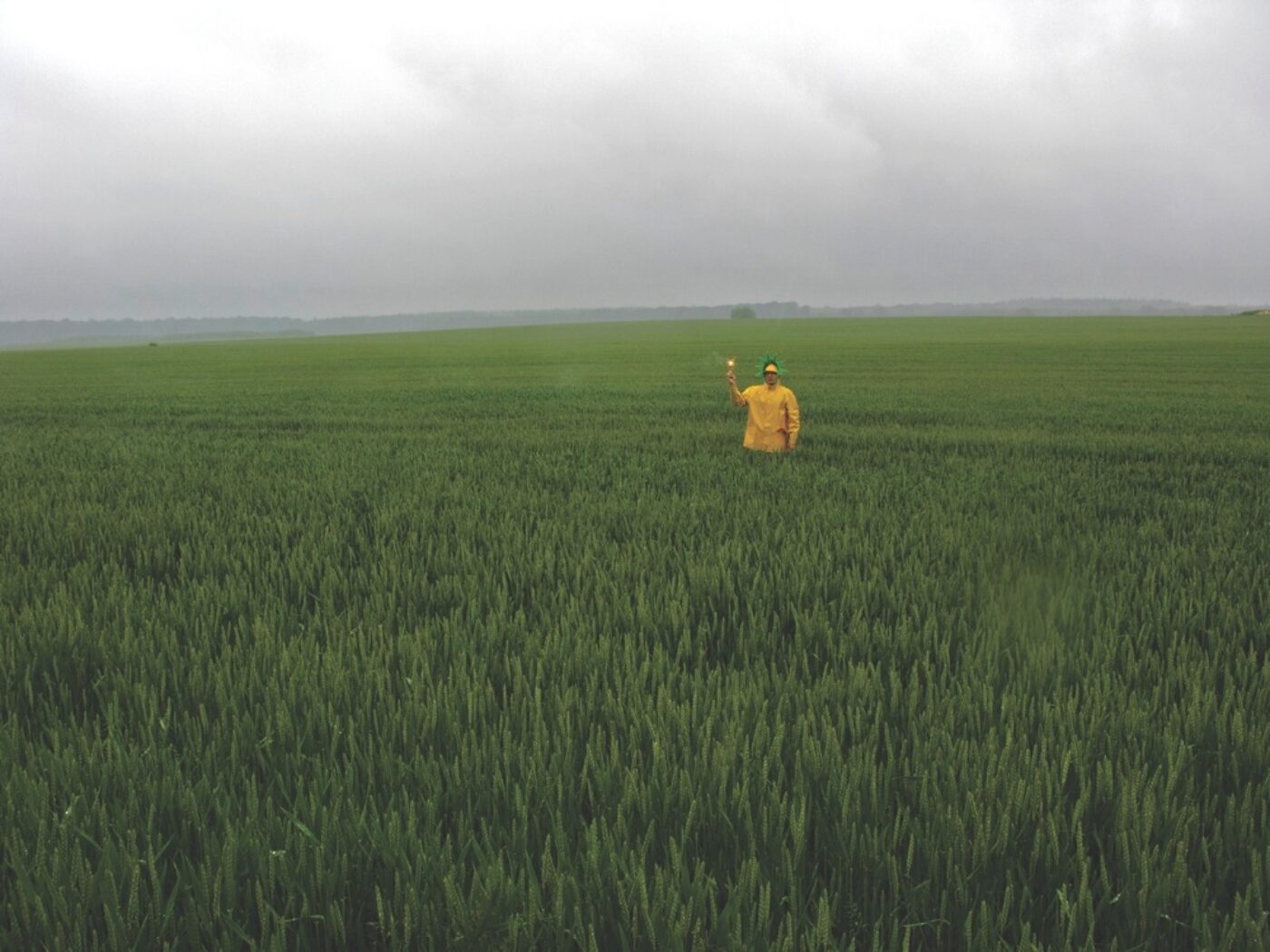 Crotchety old people. Economic and cultural clash. Sick parents. Germany's historical burden. Chores. Rain and more rain. Lamprecht and Moderegger tackle the minute and the broad stroke, the actual and the conceptual, in equal measure. Their deliberately low-key, ho-hum photographs and the puzzled distress of their unified first-person plural voice serve to gloss, interpret, and contextualize the aggressive, suspicious, querulous, and resentful voices of their tenants. The modest transcendence they achieve has everything to do with old-fashioned craft: this is a well-written book, a serious and fully committed if often wry exploration of a neighborhood full of hermits. An extended meditation entitled "The Children of Dewitz," for example, is a devastating capsule of suicide, murder, animal cruelty, corpse desecration, nostalgia, and tenderness delivered without frill or misstep.
The badge of "art novel" is thereby earned. Gently but unrelentingly invading the domestic, and ventriloquizing the characters' thoughts and internal states, OS Grabeland is novelistic. At the same time, it is art because, like many of eteam's projects, it is an artifact of a performative intercession. Its authors hacked away at the living material of Dewitz and left a sculpture behind them, writhing slightly. This book is the rubble they took back in their pockets as a souvenir.
Micaela Morrissette is a writer and the managing editor of Conjunctions. She has contributed to BOMB Daily and other publications.
Originally published in
Featuring interviews with Sarah Oppenheimer, Mel Chin, Marina Rosenfeld, Okwui Okpokwasili, Laia Jufresa, Nell Zink, Jen Bervin, and Dianna Frid.