The Refugee as a Cosmopolitan Figure: Eric Nguyen Interviewed by Abbigail N. Rosewood
A novel set in Vietnam and the United States about inheriting stories and forging new ones.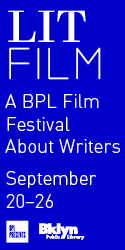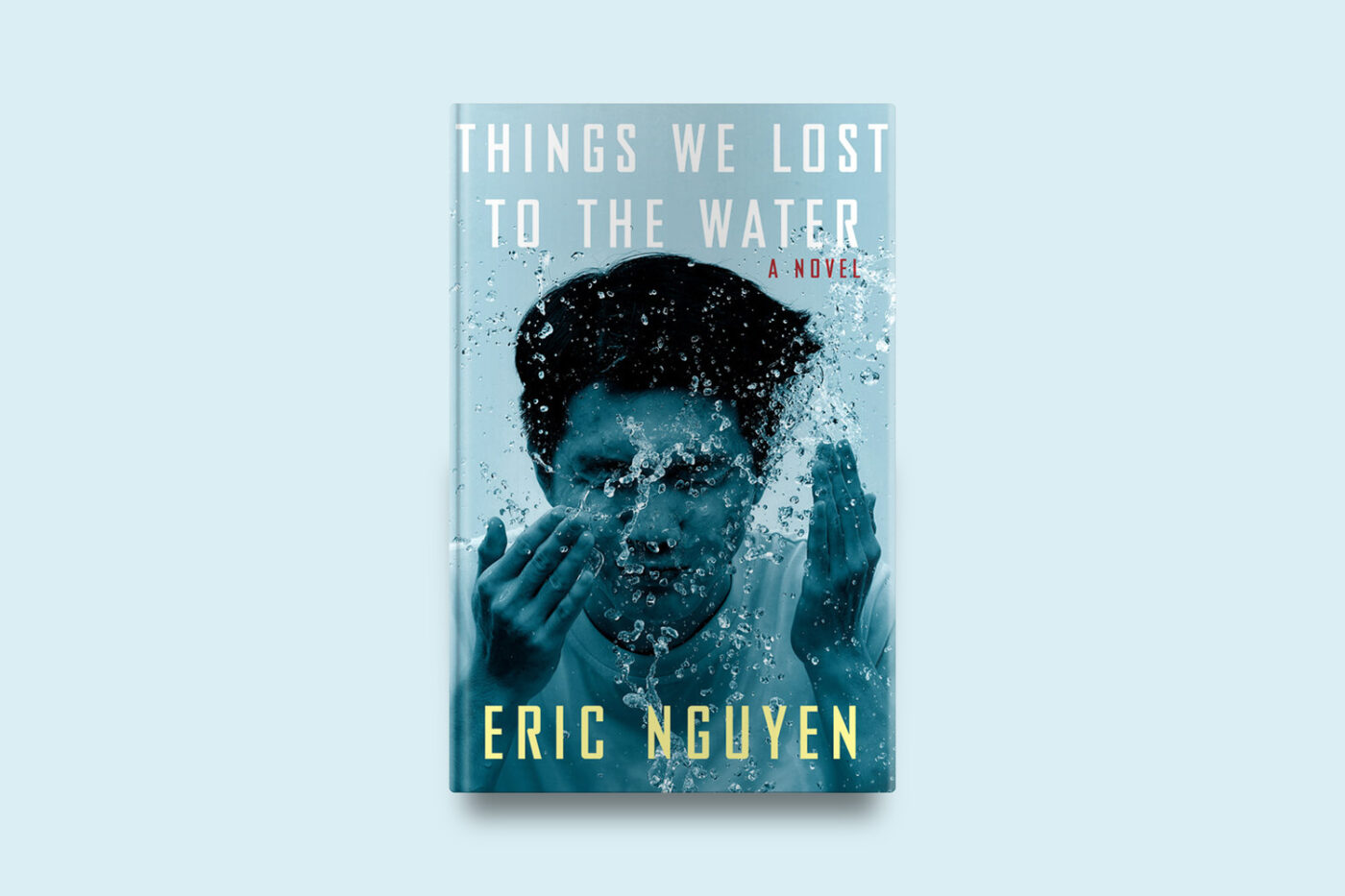 "Things like this happen," says Hương, the mother in Eric Nguyen's incandescent debut novel Things We Lost To The Water (Knopf). Indeed, all the characters in this story lose profoundly and they lose often. To Hương, an immigrant who has escaped Communist-ruled Vietnam to find a new home for her children in New Orleans, loss is boundless, inseparable from the state-of-being. The simplicity of her utterance betrays the enormous chasm between Hương and her two sons, Tuấn and Bình. For them, loss is faceless—it occupies their thoughts, which are "half in English, half in Vietnamese." Loss is there in the father they always hear about, but never see, and there again, in the slurs they're called, like dog eater. The novel pivots when Bình comes of age. For the first time, he wants something and this powerful wanting allows him to really see himself. He falls in love, and suddenly he understands loss differently, directly, through his own body, rather than the inherited loss he's known. There are few stories where love is this effusive, and ever-present. Where the main characters are often tender and considerate towards each other, and yet ever-separated, confused, disconnected, lost. Nguyen's prose is wise, understated, tender—free-floating in some places, sharp and cut-throat in others.
—Abbigail Nguyen Rosewood
Abbigail Nguyen RosewoodIn Things We Lost to The Water, water is clearly a major element. It robs the characters of their possessions, homeland, history, and each other. In literary history, the presence of water, whether draught or deluge, signals a force outside human control, unlike war which is distinctly a human affair. Is there freedom in losing to nature? By the end of the book, it is the threat of water that returns Bình to Hương, Hương to Tuấn. Is losing concurrent with gaining?
Eric Nguyen A lot of the time you do gain something from lost. For the characters in my novel, the loss of a country comes with gaining another country, another community. And for the sons in my novel, the loss of a father means the ability to make their own trajectory in life without the baggage of familial expectation or legacy. Surely, I wrote this novel because in a way I lost my own history: my refugee parents were very quiet about their own immigration and I grew curious about their story. I looked for it in books and to tell that story to myself, I wrote this book, which is definitely something gained—a story to call my own. But these gains, don't come immediately with the loss. It takes a long time, a kind of hindsight, to see how that loss turned into a gain. Which is to say, perhaps, that it just takes a long time to see the story of what you lose to be able to see what you eventually gain. But of course, the caveat is that that gain is not always guaranteed.
ANR I've noticed that stories written by immigrant authors, or stories about immigrant characters, tend to be unwieldy—wonderfully fragmented, as though they resist being contained and defined. One marked characteristic is the fact that the narrative travels. Your characters leave Vietnam for Singapore, settle in New Orleans, then briefly visit Vietnam before returning to the United States. The younger brother, Bình, goes to France. Did the enormous geographical journey (as well as the mental one) ever overwhelm you? You've chosen a fairly cohesive structure. In which ways, is this an immigrant tale, and in which ways, is that definition perhaps, too reductive for something so boundless?
EN The word "cosmopolitan" is never really ever thought of in the same breath as "refugee," but I like the idea of the refugee as a cosmopolitan figure. If a cosmopolitan person has a worldwide rather than limited scope of experience, surely the refugee—a person who has crossed borders and cultures—is cosmopolitan. And with that comes a sort of freedom: the freedom to leave having once left already and to be of the world, for you already know what you have can be lost so easily. Once you have that lesson, you're more prepared to move if necessary.
So, in that case, the movement of my characters, the geographical journeys they take as their stories progress, is very natural. The refugee-ness of it feels baked into the novel. I'm okay with calling it an immigrant tale or a refugee novel because such stories are actually quite boundless, quite expansive. I don't think that's limiting at all.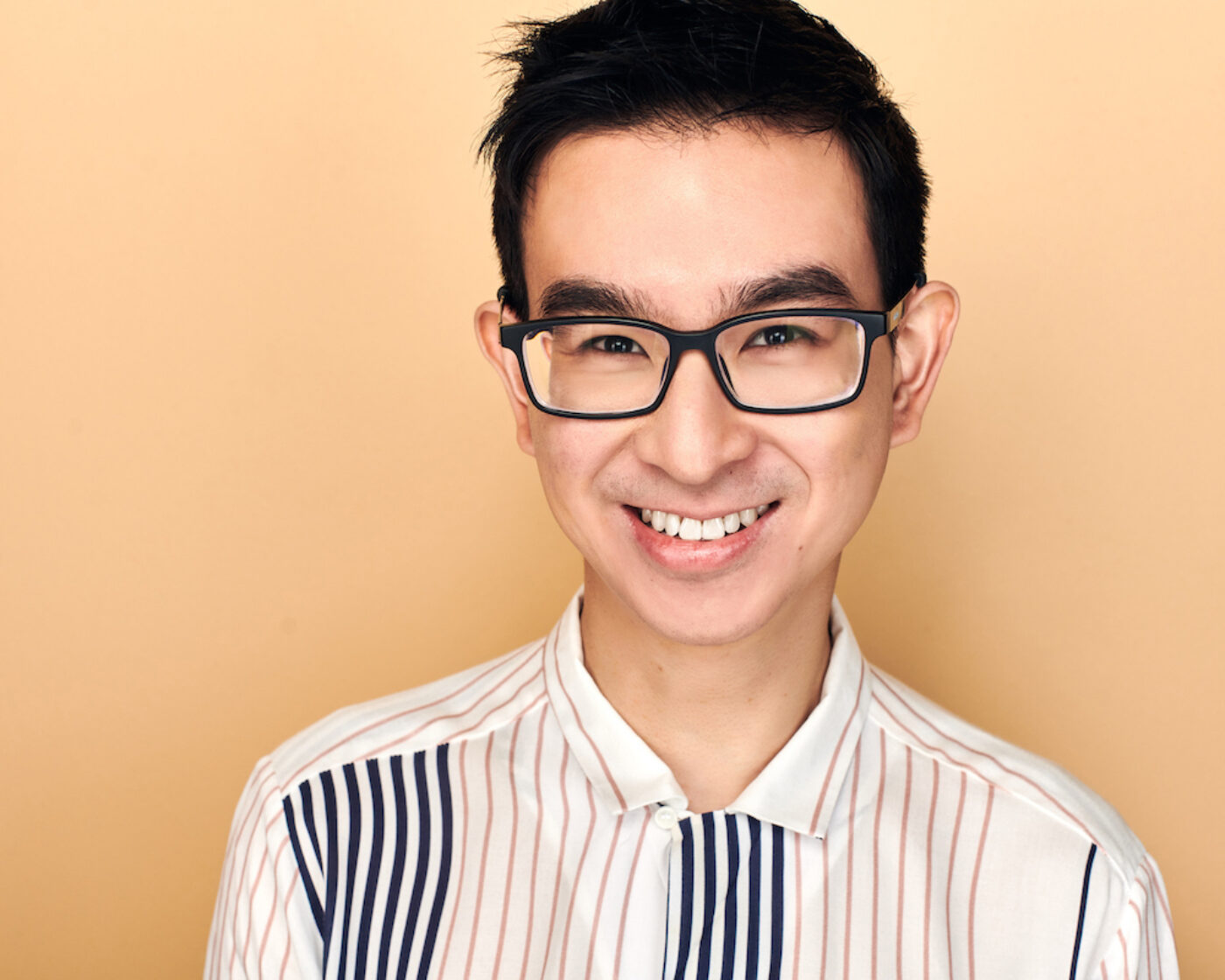 ANR You wrote, "In America, Ben [Bình] felt like a foreigner, too, but in a different way… Here in Paris, there was some choice in the matter. It was not a familial myth¾a story told and retold, each time a little bit different, each time a little bit more holy… That was the important part to be the writer of his own story." I heavily highlighted the book, but almost broke my pen pushing down on these lines. I feel deeply what Ben is expressing here.
Throughout the novel, you've expertly shown the reader the multitude of ways in which immigrants and children of immigrants deal with loss¾some repurpose the mythology to justify having a gang, some adamantly hold on to their Vietnamese names, others quickly acquire an English "equivalent," as if there is such a thing. It also matters at what age one migrates, etc. For example, Tuấn, who is Bình's older brother, does not have an English name, nor does he want one, while Bình insists on using "Ben" as an English name. Language continues to signal belonging and otherness. The character Ben is also a writer. Is being a "writer of his own story" a uniquely writerly instinct? And why? Is the mythology, "told and retold," too heavy a burden to bear?
EN I don't think being a writer of one's own story is uniquely a writerly instinct, though perhaps the analogy is particularly writerly. Most of the characters in the novel, in their own way, are trying to write their stories, that is, to become someone that they want to be. That comes with being a refugee or an immigrant, or perhaps just an "other" in society where people have this idea of what you're supposed to be but then you have other ideas of what you want to be and who you are.
Bình is the one that sees it the most, perhaps because he is a writer and the story is his main tool and so it comes easily—that idea of writing one's own story and breaking from any past stories or mythologies. Indeed, there's definitely freedom in writing one's own story and making one's own identity because you just move forward and shape yourself whereas carrying a myth means living with other people's expectations and stories and living up to that mold. To put it in a metaphor: being an actor in a play pretending to be someone else is definitely much more difficult than just being yourself.
ANR Yours is the first book I remember reading in English, featuring Vietnamese characters with names that are spelled correctly with the accents in place. At times, I had the surreal feeling that I was reading the book entirely in Vietnamese. The accented words signaled to my brain that I'm in Vietnamese territory. I appreciate your gesture that honors Vietnamese language. Your name, on the cover, is spelled without the accents however. Why give them to the characters but not yourself? My middle name is also Nguyen, and for more than a decade now, I haven't written it with accents, partly because the English keyboard is not accommodating. I realize now how being a minority is reaffirmed in these seemingly minor, but significant ways.
EN I consciously made the decision to honor the Vietnamese language in the novel because for so long everything written about Vietnam, at least in the West, did away with the accents as if they weren't integral to the language, as if they were extraneous decorations. But this, of course, isn't the case! It felt important to include accent marks in the novel when naming characters or when Vietnamese is being used.
At the same time, I never knew my last name (Nguyen) to be accented correctly (Nguyễn). I grew up with Nguyen all my life. To add the accent marks, making it Nguyễn and correctly so, would make the name seem different, as if it weren't my name. So, in my head, there's a difference between Eric Nguyen and Eric Nguyễn—two completely different people.
ANR Bình falls in love with a boy at the pool. The paragraph that begins with, "A kiss," ending with, "a kiss in the pool. Two boys in the pool: two boys kissing in a pool," seems to me stylistically divergent from the rest of the novel. This section reads like prose poetry, putting the reader skin to skin with the boys. Was it a conscious decision to reserve this writing style for his coming-of-age moment? I love that for him, water hasn't always meant loss, but possibility, excitement, self-realization.
EN That scene was important for Ben and I really wanted it to stand out because of its importance, so I consciously wrote in more poetic prose type of language, as if he were speaking or thinking in a new language, not standard prose. Something different—a queerer language and prose poetry is quite a queer type of poetry: not quite prose, not quite poetry, something else entirely. The poetic repetition in that scene also lends itself to sensuality and eroticism that I was looking for in a first kiss moment—because repetition, I think, is key for the sensual and the erotic. That he has a different relationship with water is natural: he was, after all, born after his family has fled.
ANR I could discuss the minutiae of the story forever, but I want to ask about your writing life. When I was in college, I remember how much I loved those conversations and forewords when the writer talked about specific inspirations, craft techniques, the spark that led to the first sentence. So, if you can recall, when did you write the first sentence to Things We Lost To the Water, and what was it, and what is it now? If not, do you want to share what it was?
EN I was trying to write something about my family's history for the longest time, which was really out of the fact that my parents never really told me anything about it. I kept researching and imagining and for the longest time I couldn't get to it. During the first year at my MFA, I wrote short stories for workshop, until one day I had this image of a Vietnamese mother and her young son in a motel parking lot. The son had a minor wound; the mother was taking care of that. What were they doing? Why were they there? The motel is a temporary stop, what was next for them? I followed that thread and that became the start of my novel writing journey. I believe the first sentence was "The blood stained the toilet paper," not a very inspiring first sentence and I'm certainly glad it changed. That sentence and the entire scene is gone now, except for the motel, but the idea I had in mind was family taking care of each other. The question of "What is family?" is what I was investigating through my writing.
ANR Did you always know it was going to be a novel? Now that it's ready for the world, will you miss working on it?
EN I was going to just write a short story, but then I wanted to see what else these characters would be up to. So I followed them throughout years of their lives, until the larger story of their time emerged into something like a novel. I did around eight drafts before I approached an agent. I don't think I'll miss working on it. The story I wanted to be told has been told and it's ready for me to let go.
ANR What does your writing routine look like? Did you encounter resistances (your own, others) while crafting this novel? How did you push past them to get to the finish line?
EN As someone with a non-writing related day job, my writing routine happens with any time off I have—mainly the weekends. I use them as writing time, and I act as if it's a job. Ideally, I'm at the desk no later than nine in the morning, I take a break around lunch, and call it a day at five in the evening. I say "ideally" because what they don't teach you is that a lot of the writing process is procrastinating. Procrastinating can be great sometimes—because you're not thinking about your work and it lets your imagination go places.
I don't share my work with others as I write. I think letting others know what you're working on might inspire you to stop writing because writing is this feeling of wanting to tell a story; and once you tell it, even if it's in development, you really have no need to tell it again.
The main resistance as a writer working on a long piece like a novel is just believing that you can do it. As a writer, it's important that what you're writing matters if only to yourself, which is honestly difficult for writers of color because the literary cannon, by its existence, tells us that we can't do it—there's no one among its bookshelves who looks like us so how can we possibly believe that we can do it? So self-belief is important to get the finish line. That and also time. Because writing a book takes up a lot of time. With some self-belief and time, I think any writer has the tools to make through the first draft. And then the hard work of revision begins.
Things We Lost in the Water is available for purchase here.
Abbigail N. Rosewood was born in Vietnam, where she lived until the age of twelve. She holds an MFA in creative writing from Columbia University and lives in Brooklyn, New York. Her debut novel, If I Had Two Lives , has been hailed as "a tale of staggering artistry" by the Los Angeles Review of Books and "a lyrical, exquisitely written novel" by the New York Journal of Books. the New Yorker called it "a dangerous fantasy world' that 'double haunts the novel." Her short fiction and essays can be found at Lit Hub, Electric Lit, Catapult, the Southampton Review, the Brooklyn Review, Columbia Journal, the Adroit Journal, BOMB, among others. In 2019, her hybrid writing was featured in a multimedia art and poetry exhibit at Eccles Gallery. Her fiction has been nominated for the Pushcart Prize, Best of the Net, and Best American Short Story 2020.
An excerpt from If I Had Two Lives won first place in the Writers Workshop of Asheville Literary Fiction Contest, and an excerpt from Rosewood's second novel Constellations of Eve, forthcoming in 2022, was a finalist in the 49th New Millennium Writings Award, and the Sunspot Culmination Award.