Epistolary Review: The Evolutionary Revolution by Jackie Wang
Wait a minute Mr. Postman! Is there are review in your bag for me? BOMB contributor Jackie Wang kicks off her Epistolary Review series with Lily Hoang's The Evolutionary Revolution.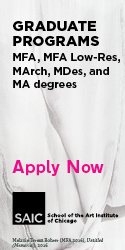 We know we've read a good book when we feel this overwhelming sense that it needs to be shared, when we can't hold back our compulsion to tell someone about it. But love—whether it's for a book or for a partner—can be corrupted by the impulse to possess what we love, to grasp it tighter. Instead of keeping the books I love around, I mail them to friends and people I know. I include letters with the books I mail, and those letters form the basis of a different kind of review: the epistolary review.
"If You Love a Book, Let it Free: Notes on the Epistolary Review" can be read here.
Jackie Wang is a Baltimore and Florida-based writer, artist, and musician. Her writings on literature, art, film, music, theory, politics, and culture can be read at serbianballerinasdancewithmachineguns.com. Her work often uses a hybridized style that combines criticism and memoir.