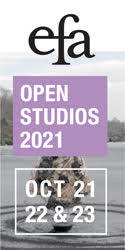 At the height of the war in Vietnam, Robert Duncan, and Denise Levertov articulated the best of radically different political practices. While Levertov worked in public opposition, Duncan went "underground," striking at the heart of complicity: "We want peace because we are agonized to realize how much we are involved with and subject to the will of murderous and conceited men; but the Vietnamese who are fighting for the truth do not want peace at the sacrifice of their vision of the good—we, not they, are the ones who need immediate surrender of the war for the good of our human souls." These many years later, in a country barely recognizable, where it is almost impossible not to be affiliated with the corporate body of the nation and complicity pervades the core of our being, poet and translator Kent Johnson has taken up arms in a seemingly marginal segment of society, that of the "post-avant" poetry scene.
In Epigramititis, Johnson makes us understand that these 118 mostly not-very-well-known poets and their readers, whom he both satirizes and praises, may not be so marginal after all. In fact, on the receiving end of Johnson's considerable conceptual acumen and wit, they may very well be representative. The point is that the consensus of public discourse upon which political power consolidates itself has to start somewhere, and Johnson takes a scalpel to these mechanisms in the world he knows best. This insight fuels what can be a scary book, making readers squirm as they recognize friends, enemies, and poets of "reputation." But precisely because Johnson names names (each epigram bears a poet's name), we as readers are called upon to judge our own responses to his mix of invective, humor and admiration. As the great poet Ed Dorn wrote on an early batch of these epigrams: "It's about time for something of the sort, what with the ass licking that rules the day." So far this time-bomb has been tossed around gingerly, but one hopes it explodes in true debate.
Epigramititis: 118 Living American Poets was published in February.
Originally published in
Featuring interviews with Bernard Piffaretti, Liz Larner, Tony Oursler, Kimiko Hahn, Mei-Mei Berssenbrugge, Park Chanwook, Anthony Coleman, Jesper Just, A.R. Gurney, William Forsythe.