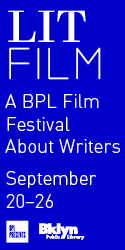 The Generals buy, interpret and dispense
silence and the word.

They are rigid and unyielding
as dark grisly cliffs. Their mansions
occupy
two parts blood and one of solitude,
and from there, without making an actual move,
they govern the strings
attached to the hypothalamus of highstrung mastiffs
with sets of gold teeth and human likeness,
and they combine the enigmatic salts
of the Superior Order, no one ignores it,
meanwhile their circles of power
get more fat-headed, or should we say, ambitious.

The Generals are landowners and masters
of laws, lives and estates, they are respected members
of the Catholic Church, Apostolate and Roman.
Translated from the Spanish by Zoë Anglesey.
From Un Mundo Para Todos Dividio, 3rd Edition, Tegucigalpa, Honduras, 1974. Winner of the 1971 poetry prize from Casa de las Americas.
Originally published in
Nicolas Echevarria, Pam Yates, art by James Nares and Tom Otterness, writing by Daisy Zamora, Kathy Acker, Glenn O'Brien, and more.