Choreographer Tere O'Connor's work is grounded in multiplicity. Cassie Peterson explores its implications.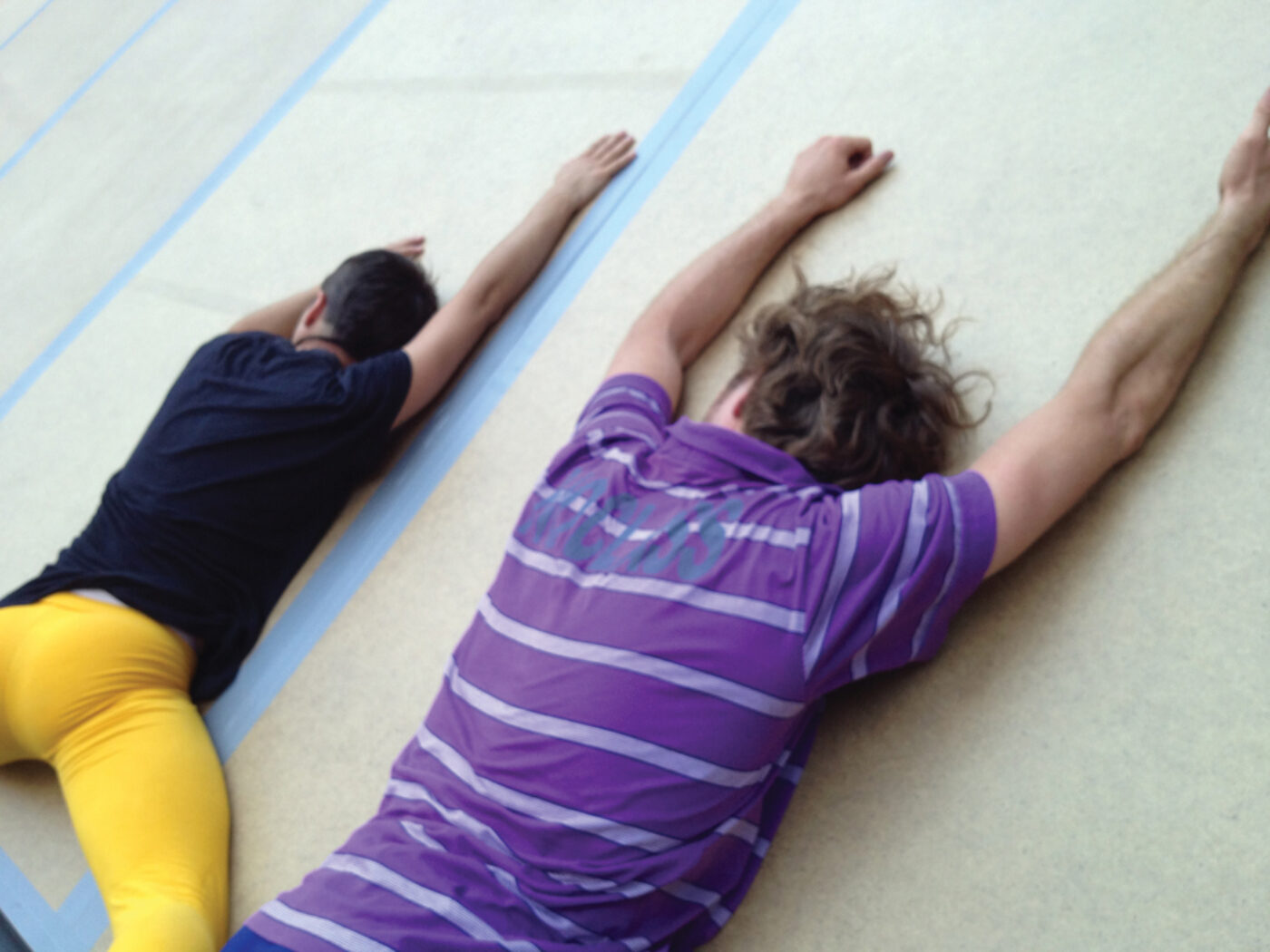 "There are no simple concepts. Every concept has components and is defined by them. It therefore has a combination. It is a multiplicity … "
–Deleuze and Guattari, What is Philosophy

"An ideology of multiplicity drives my aesthetic."
–Tere O'Connor

In Peggy Phelan's Unmarked: The Politics of Performance, she writes, "to attempt to write about the undocumentable event of performance is to invoke the rules of the written document and thereby alter the event itself." How can one write about a performance without distilling it to a theme or reducing it to a moment? How can one circumvent language's propensity for singularity, linear coherence, and causal reckonings? Writing about O'Connor's work is an especially delicate task because of his work's enduring commitment to multiple meanings and its resistance to the constraints of what he calls, "narrative resolution." O'Connor's choreographic processes are poetic investments in abstraction and a departure from the aesthetics of representation.
Though O'Connor's choreographic work transcends the limits and facility of language, it simultaneously mimics the poststructural turn in philosophy and language practices. A poststructural approach to language hinges on the idea that language inevitably produces what it claims merely to represent. Poststructuralism is a critique of the ways that language often tries to mask its own productive quality by "objectively" and authoritatively asserting foundational, fixed truths that are interpreted as existing, somewhere "out there" prior to our naming of it as such. These necessary critiques reveal the frailty of "truth" and acknowledge and accept the plurality and fragmentation of our subjective experiences. In this way, one could venture to say that O'Connor's is a poststructural account of choreography, in that it asserts that choreography, like language, is not neutral or simply reflective of reality, but rather is the site where reality is produced. O'Connor further characterizes dance "as a catalyst for transformation, not as a place to define something." He approaches dance not as a definitional representation or translation of "real," content, but rather as an organic nexus of multiple thematics and problematics, unto itself. In short, his dances are inquiries made aboutdance, for dance, in dance.
In this way, O'Connor's work is both an exploration and an interrogation of the forms in which he so sincerely inhabits. He is constantly asking questions of dance and deconstructing the fixed "truths" of choreographic forms. He is invested in what he calls, "full consciousness," which is a stance that allows for subaltern modes of meaning-making to arise from the body, the movement, the space and structure. He isn't implementing or imposing external, conceptual meanings; he is simply looking for them in the material, noting "I cannot fix the dance or make it excellent, I can only observe it into being."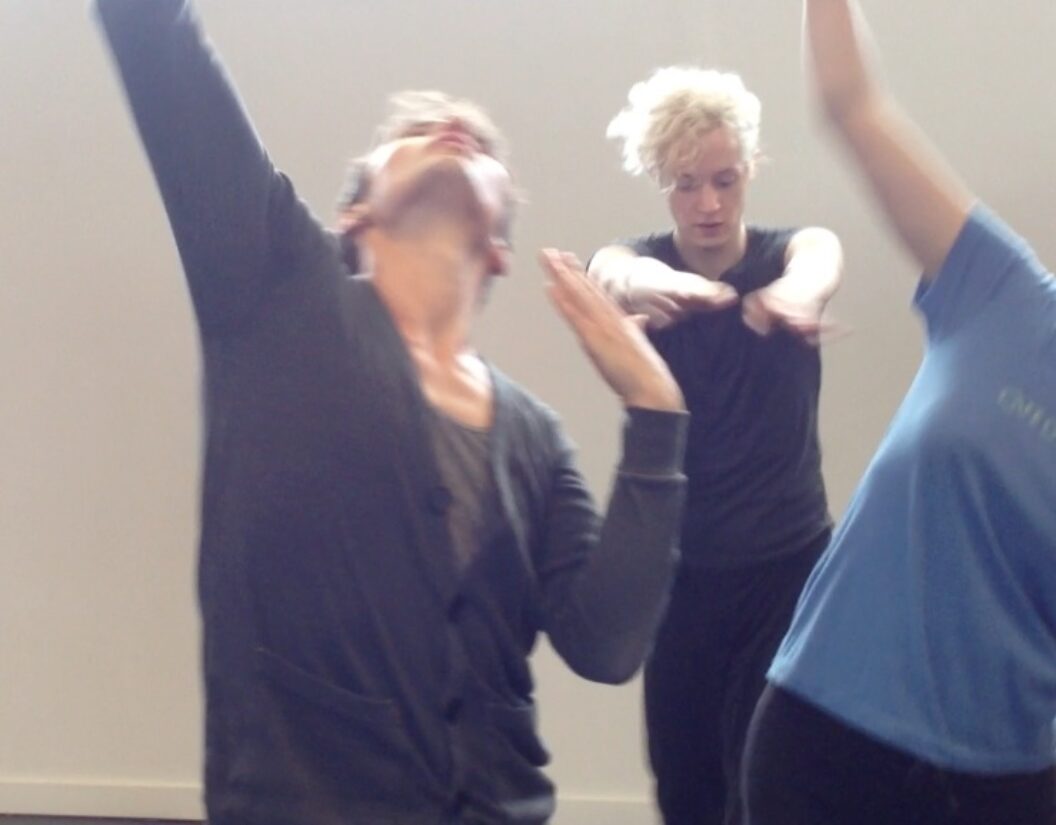 And yet, in these rigorous poststructural processes, O'Connor is not afraid to make beautiful dances. Using all the tools available to him, he seamlessly moves from prosaic movements to virtuosic ones. From fixed, technical movements to loose improvisational structures, his choreography embodies high velocities and a quiet spaciousness, never imposing narrow judgment or hierarchical value on any part of the choreographic realm. Peggy Phelan trenchantly writes, "Performance's only life is in the present." O'Connor is preoccupied by this notion of presence and contends with the ephemeral nature of performance by playing in what he calls the "unending drama of dance." Dance is always temporary, always disappearing as it appears. Coming to us then leaving us in the same moment. O'Connor elevates dance's dramatic mortality by constructing ultra artisanal, hyper-designed elements into it. He builds sophisticated, complex architectures into crumbling, temporary spaces to highlight this strange juxtaposition between the created and the decreated. The beautiful details of his authorship unfold into emptiness and impermanence.
Given this set of tenets, it becomes clear that choreography is not just an action or an aesthetic practice for O'Connor; rather it is a total worldview. It is an aspirational paradigm. A way to make work and a way to live in the world at large. His choreographic vision resists reductive, monolithic truths and embraces a polyphony of meanings, readings, gestures, and resonances. His work is a respite from our dominant, privileged, intellectual ways of apprehending and experiencing information.
O'Connor is not delivering a work, but is rather inviting us to it. His work asks us to enter into what he calls the "uncertain, poetic, and porous potentialities of dance" and to embrace ephemeral expressions of both space and form. It is here in this groundlessness that we as viewers have more responsibility. We are being asked to trust our own subjective sensibilities, to hold multiplicity, and to hold our understandings up as the only meanings that are meant.
Emptiness and Ephemera was originally written as a part of New York Live Arts' Season Context Notes.
Tere O'Connor will premiere two new works, poem and Secret Mary, at New York Live Arts, November 27 through December 1.
Cassie Peterson is a New York-based writer who works as a psychotherapist by day. Her extemporaneous musings and inqueeries can be found on her art & theory blog, Self & Other, as well as being featured in various performance publications.