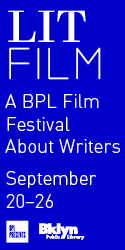 Now I laugh at everything and not for the irony. Even though my eyes are closing. And I'm not asleep. How many more minutes do I have left. Is it true that they'll shoot me soon. And why not now. I'm not afraid of guns. Let them pull the trigger. Let them kill me. I told you they could pull the trigger. Why don't they just pull the trigger and finish me off. Answer me. Why don't they just pull it. We're not immortals and a shot in the temple would end it all. What's stopping them from pulling it. Why is it so hard now that I'm so far away from my base and it would be so easy to pull that trigger. What's the big deal. Why don't they just finish pulling it. Why. Could it be that it's too difficult to point at me with a pistol. And become murderers. If they're already that. Is it their guilty conscience. Or is it the little worm. And nothing else. No shit. Cowardice. And nothing else. Cowardice. And all the rest. Pantomimes!
I forgot to tell you something really important. I'm forgetful. And sometimes I'm lost. But I still have my eyes. And I still have my legs. And I don't know what to do with so many eyes and so many legs. It is a never-ending tale. The concert ends. And the poem begins. Food runs out. And I'm still hungry. I just got up. And I'm still sleepy. And when I return I wish to be where I was. We already know this stuff. It's a public affair. That's why I still feel like thinking. And dreaming. And laughing. And crying. I am always back again and beginning anew. I told you before, I am an egg. And now that I am shaking I know everything is different. And I don't want to return. Now that I'm about to come to the climax. Now that I'm made of mere tensions and mere tendons and pure dreams and pure color movies. Go ahead. Go ahead. The red light turns yellow and green. And from winters you subtract autumn and you add spring. And we are back in summer. It's weird. I swear, everything seems so strange. And the weirdest part is that everything seems so weird to me. What do I know. That we are lightning. That we are only flashes of lightning. That later everything will be one more crayon in the infinite frame of lightning, painted and finished.
I am the shepherd of water. The shepherd-boy of dawn. I have a golden beetle. And I have a snail. Oh woe, woe's me! Music has invaded my beaches. Flooded my banks. Surrounded all my infinities with water. My sheep have run off. Have fled from the flock. Have left the earthquake of my home. And have left me alone. Have left me painted in the landscape of memories. But I have returned to my soul. Barefoot and hidden. Like an elf I have returned. Like an imp I have returned. Running. Fleeing. From the lie of love and memory. In the vineyard. In the wine cellar of the river. In the bottle of wine. Devouring nuts and collecting cards and stamps and albums. And dreaming. And remembering. And gathering seeds. And crossing forts and frontiers. Besieging time, which is Shepherd and Shepherd and Shepherd. And Melancholy. Melancholy. Melancholy. And memories are. Still. Still. Still. I was shipwrecked. But I saved myself. And I sang epigrams and eclogues and odes and sonnets. And I'm still singing to sirens. And hearing their song. And writing the symphony of water. Of earthquake. Of storm. Of peace. My hell. My shepherd. My torture. My treasure. My sun. My sun. My do-re-mi. And my fa. And my-soul. And my love.
Hysteria, I have a dead son in the belly of the city. My mourning is the edge of the world. I have both navels empty in the center. My mother abandoned me. I am suckling the belly of the city. I gather pigs, the breeding ground of mourning. There is no belly, pedestrian, there is no belly, transitory wind. I scream at the top of my lungs, my lever is the parachute of life. I hear you, fertile belly. I examine your limbs, electric organism, ventriloquist. Woman marionette, sleight of hand creature, the wolf married grief, and Little Red Riding Hood's grandmother fled crying out to the murderers. You bitch, cold hysteria. Neither the policeman nor his motorcycle stop you. But I stop you. Halt. Cold hysteria. Halt.
Translated from the Spanish by Tess O'Dwyer.
Tess O'Dwyer's translation of Giannina Braschi's Empire of Dreams won the 1991 Columbia University Translation Center Award and will be published by Yale University Press in September, 1994. Her translations have appeared in Translation Magazine, the Literary Review, Review Magazine, and Sonora Review, among others.
Poet Giannina Braschi (NYC), born in San Juan, Puerto Rico, has a PhD in Hispanic Literatures. Her books include: Empire of Dreams (Yale University Press, 1994); El Imperio de los Sueños (Anthropos, Barcelona, 1988); La Comedia Profana (Anthropos, 1985); El Libro de Payasos y Bufones (Giorgio Upiglio, Milan, 1987); Asalto al Tiempo (Ámbitos Literarios, Barcelona, 1981); and, a book on the Spanish poet Gustavo Adolfo Becquer.
Originally published in
Featuring interviews with Eric Bogosian, Rick Moody, bell hooks, Dennis Cooper, Jack Whitten, Michel Auder, Hanif Kureishi, Joel Thome, Keith Antar Mason, and Allison Anders.