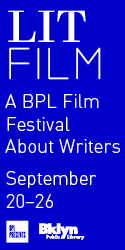 Emory Douglas joined the Black Panther Party soon after it was formed in 1966, and quickly began to work on the party's newspaper, the Black Panther. By 1967, he was the Minister of Culture for the party and became responsible for what developed into an incredible trove of what the New Museum's exhibition wall text calls "Dangerous pictures … meant to change the world."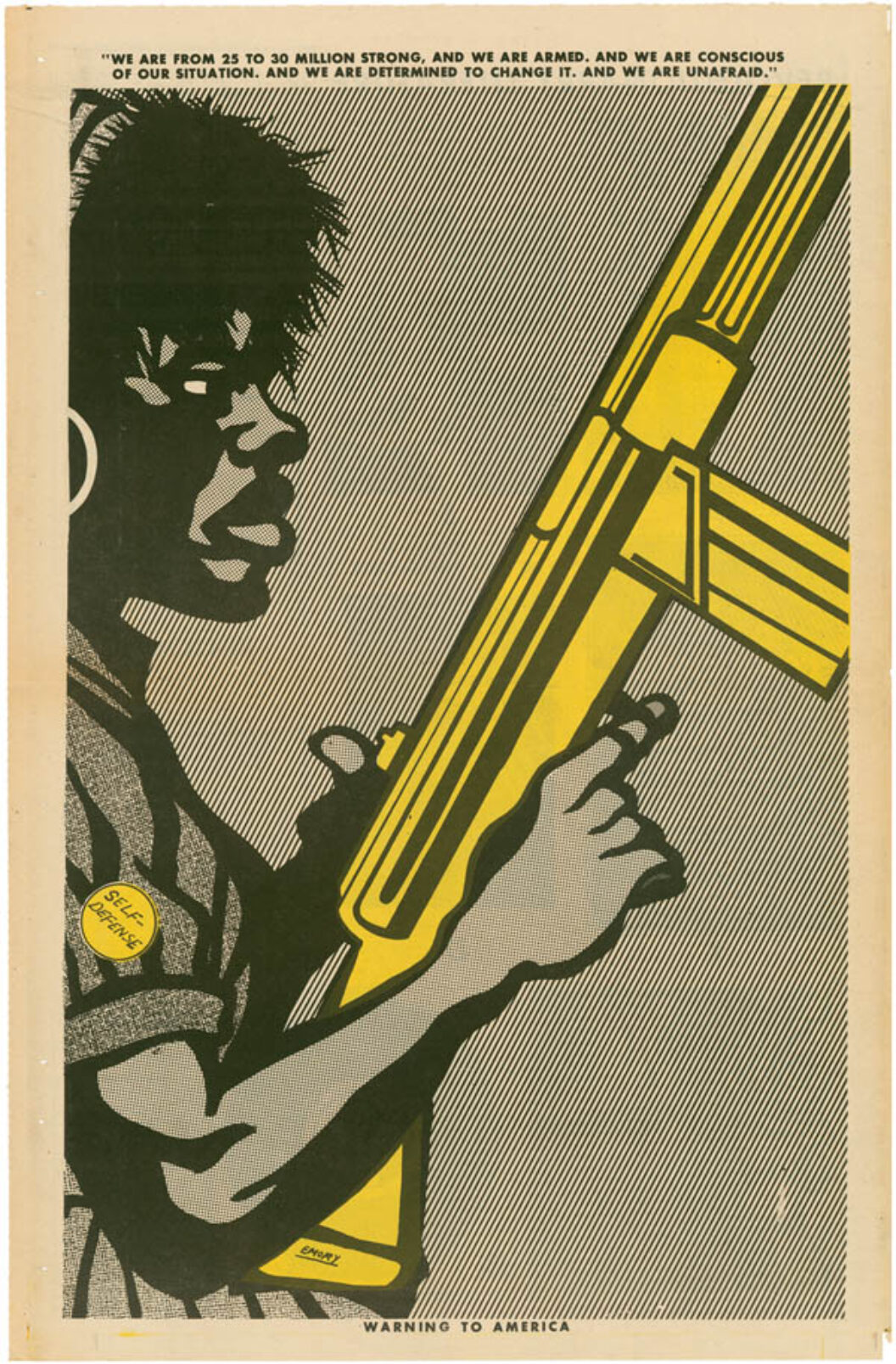 Throughout the late '60s and '70s, Douglas created posters and prints for reproduction in the Black Panther, all of which depicted the message of the movement. He positioned white establishment politicians as rats or devils or dismembered or killed, and black men and women and children toting machine guns with defiant fists raised, calling for the overthrow of a repressive sociopolitical paradigm. The message was a call to arms, maybe the last true propaganda art in this country.
The dynamic, outraged, and ultimately positive show at the New Museum includes a video history of the Black Panther Party that outlines its activities like youth breakfast programs, medical care for the poor, and support for the elderly and underserved. But this wasn't the Black Panthers the media publicized. When Bobby Seale and Huey P. Newton realized it was legal to carry non-loaded weapons, they proceeded to shoulder machine guns to get the attention of the white mayors and police. Whether through public service or public spectacle, they meant business. This is exactly the message of Douglas's art. A June 1973 cover of the Black Panther depicts Richard Nixon and Adolf Hitler together with the text CLASS BROTHERS written across in large letters. A cover from the following month warns that only a few blacks will have the opportunity to die of old age. This is accompanied by collaged pictures of a murdered black man in overalls and an old man seemingly working to death, juxtaposed with a happy white family obliviously playing board games. Curated by artist Sam Durant, an Emory Douglas show comes at an opportune and loaded moment for race relations in the US. But almost nothing could be as loaded as the hysterical '60s, and Douglas's assault of the status quo is part of what makes these images uplifting to contemporary eyes. Now, with the distance of history, his achievement can be absorbed with perspective, even if the fervor of propagandizing is essential to its message.
David Kramer was born in New York City where he currently lives and works. His 2009 exhibitions include Snake Oil at Pierogi, Brooklyn; NY Volta with Aeroplastics Contemporary, Brussels; Guilty Pleasure at Tom Jancar Gallery, Los Angeles; and Rock Bottom at Galerie Laurent Godin, Paris.
EMORY DOUGLAS: BLACK PANTHER is on view at the New Museum through October 18, 2009.