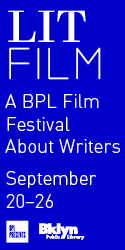 When she was 26, Emma Tennant published a novel called The Color of Rain under the pseudonym Catherine Aydy. The name and title were both arrived at by manipulations of a Ouija board. The book was well received. Her publishers submitted it for the Prix Formentor, a literary prize given every year in Majorca. "There," Tennant later wrote, "the novel was held aloft by the Chairman of the Judges, the distinguished author Alberto Moravia, who denounced it as an example of the decadence of the contemporary British novel. Some reports have it that the book was then hurled into a wastepaper basket…"
This daunting reception by a world literary figure caused Tennant to flounder for 10 years, making numerous attempts at the kind of naturalistic fiction then favored in Britain. What eventually issued from her typewriter, though, was a startling procession of novels unlike anything else being written in England: wildly imaginative, risk-taking books inspired by dreams, fairy tales, fables, science fiction and detective stories, informed by a wicked Swiftian vision of the UK in decline. Her titles include The Crack, The Last of the Country House Murders, The Bad Sister, Hotel De Dream, Wild Nights, The Adventures of Robina, Woman Beware Woman, Two Women of London, The House of Hospitalities, and the forthcoming Grandmother Sea, based on the life of the model for Hardy's Tess.
Gary Indiana Aside from the Prix Formentor episode with Alberto Moravia, what kind of things held you back or made your life difficult as a writer when you were starting out?
Emma Tennant The hardest thing for me was overcoming the feeling that the generation of writers entertained frequently at dinner by my parents would despise anything I tried to write. This fear wasn't surprising, given that Cyril Connolly, Stephen Spender, and L. P. Hartley were amongst those who downed Old-Fashioneds mixed by my very generous father.
GI You have three children whom you've mainly brought up on your own. Has raising children unlocked certain perceptions that've been important to your work? If you write with an ideal audience in your head, are your children part of it? How has motherhood affected your working routine?
ET I sometimes feel I have never known anything but motherhood. I was just 21 when I gave birth to my son—but as his father was the son of Henry Green I'm not sure that I didn't expect motherhood and a writing career to go hand in hand from the outset. (My son Matthew Yorke is a novelist: he won the John Llewellyn Rhys prize for his first novel in 1988.) Two daughters came much later; and the fact of their gender inspired, I'm sure, many of the themes in my novels. I don't expect them to read my books, though—I think children have enough of their parents without having to reverse roles and pass comment on the work! I enjoy writing for children—The Ghost Child is a book for 7–9 year olds that does very well; and I've just completed a film script (for Paramount) based on the Greek myths.
GI The Bad Sister describes the consequences of fanaticism, bad methods used to fight bad things. You are a feminist with a complicated relationship to certain feminisms; can you talk about a few of your books in relation to feminism, for instance Two Women of London and Faustine?
ET I consider myself to be a feminist writer—amongst other things. And I'm always surprised by reviews and reactions to my books by feminist critics—of Two Women of London, The Strange Case of Ms. Jekyll and Mrs. Hyde, for example, Lorna Sage and Elaine Showalter perceived my intentions exactly in portraying a woman's split personality and its causes, while several reviewers considered that I had "given women's writing a bad name." I can't fathom it, and therefore have no idea how Faustine my new novel, will be greeted. As its theme is that of a 48-year-old woman who meets the Devil, makes a pact, and returns to the age of 24, it'll probably go both ways again.
GI There was a recent BBC film made from a screenplay by you—
ET Frankenstein's Baby is a screenplay I wrote for BBC Screen One and it shows a man getting pregnant and having a baby. He's tricked into this by the inscrutable Dr. Eva Frankenstein—but all turns out for the best in the end. It's very well directed by Robert Bierman (who made Vampire Kiss).
GI In the period when Bananas was first published, there was tremendous resistance in Britain to experimental fiction. How has the climate changed, if it has? Is there still a core of shits at the center of the literary world?
ET I don't think there is a core of shits—I think it simply reflects the commercialism that has taken over everywhere else. The bourgeois novel, as a result of Booker Prize hype and large advances, has triumphed. And there's such a wide choice of products!—why be so discourteous as to show dissent? But it's getting harder for the young and pure not to be corrupted. Especially as the much-vaunted first novel is not necessarily succeeded by a second novel if it didn't make a big splash.
GI Wild Nights is full of sense-memories and hallucinatory associations. What things in your own childhood remained with you that vividly, and what did you have to invent? Generally speaking, how has your childhood influenced your writing?
ET As a child, I was alone a lot of the time in the Borders of Scotland in a sort of Gothic folly built by my great-grandfather for the purpose of entertaining eminent Whigs. I wandered in the hills that had been the home of James Hogg, author of the Scottish classic Confessions of a Justified Sinner, a book which inspired my novel The Bad Sister.
GI When you plan a novel, do you start from an idea of character, or a particular theme, or a story? How long does it usually cook in your head before you begin writing?
ET I usually start from a story. But the structure is all important. To write out the structure in a notebook ensures clarity—especially for a writer like myself who is juggling with reality and illusion all the time.
GI Aside from having a structure in advance, what tells you that you'll be able to sustain the writing of a book from start to finish? Do you get blocked? Do you have special methods of dealing with that?
ET I know I won't get blocked if I have the structure—and sufficient notes for each segment of the book to sustain the writing. My blocks come when I don't know what I want to write—things suggest themselves then rush off the next day. This can happen for months on end and is very frustrating.
GI Since you often use existing texts as a departure-point for your own, can you describe the process of transposition you use in such cases?
ET I use existing texts as departure points for my novels—yes, but that's not what seems to happen because I don't feel I'm departing at all really, I'm coming full circle. I seem to have a strong urge to show the unchangingness of many things not perceived by those who think that "classics"—like Confessions of a Justified Sinner, or Merimee's Colomba, or Stevenson's Jekyll and Hyde—belong to history and literature, and the plots and characters could never bear any relation to reality today. With Woman Beware Woman, two separate strands engaged me. The first was reading about Graham Greene's involvement—through showing kindness to the daughter of a poor family—with the mafia of Nice; the second was the theme of vendetta in Colomba, where family pride and determination on vengeance draws a sophisticated man, a man of the new Europe after the Napoleonic wars, into a primitive killing. The never-seen hero of the book, Hugo Pierce, befriends the oppressed in a corner of southern Ireland where he lives—and the morals and manners of Colomba are visited on him. With Stevenson's Jekyll and Hyde, a book in which there are virtually no women at all, we see a Darwinian fable, the beast overcomes the good Christian gentleman, in the end. Evil is stronger than good. For my purposes—and looking at English society 100 years on, I took the split personality of one woman and showed how the frequently intolerable pressures for one woman today—single parenthood, need to compete in the marketplace, a Manichean split between ambition and "caring"—can lead to disintegration and murder. Ms. Jekyll, with her stylish clothes and briefcase, is the other side of a Mrs. Hyde battling to bring up her kids and pay the rent. And all the characters in Two Women of London are women.
GI What's the most pleasurable part of writing for you? The least pleasurable?
ET The most pleasurable part of writing for me is to be halfway through a book that is singing along as merrily as a kettle and feels as if it would write itself if I didn't happen to be there. The least pleasurable is the build-up to the start—and the dead feeling after it's finished.
GI Which of your own books are you most pleased with?
ET The Bad Sister came out of somewhere deep—but I don't know that I can decide which one I'm most pleased with. All and none, probably.
GI You founded Bananas in 1975—this became very successful; what was a typical issue like?
ET Bananas was actually the first time in England that a magazine was presented as a newspaper—with, as J. G. Ballard put it, "the fiction and poems and drawings coming hot off the presses…" I think it was successful because it brought together imaginative writing with jokes, eccentric and original design by Julian Rothenstein, and serious analysis of the parlous state of the British literary scene.
GI Do you think it had a long-term effect on the British audience?
ET Bananas had a long-term effect on British literary audiences by taking the word "Review" away from the concept of a literary magazine and insisting on original fiction; it insisted too on wit and jokes and irreverence. These were brilliantly supplied by Peter Wollen's pieces, and by his story "Friendship's Death," later made into a film; and by John Sladek, a surrealist writer of the highest order. We felt free to print new renderings of myth, such as Sara Maitland (later to win the Somerset Maugham Prize) with her first published story, "Andromache," and new renderings of fairy stories (Angela Carter wrote "The Company of Wolves" for the magazine). The presence in each issue of a newly-minted story by J. G. Ballard showed that we were determined, in a climate dominated by lit. crit., to be as willfully imaginative as we liked. And Tom Nairn's seminal piece on the British intelligentsia showed how wrapped up in a stifling post-war provincialism we had all become.
GI Your books all critique the class system, which has more or less remained intact in England through everything—in your view, what are the most resilient features of English class divisions?
ET The extraordinary thing about England is that once you draw the Welfare Net aside—and this has happened with drastic results in the Thatcher '80s for the newly-termed "underclass"—you see a country recognizable from both 18th century and Victorian painting. The poor beg—and cluster in the doorways of expensive jewelers, where the rich come to buy their trifles. The middle classes continue to develop the great British talent for hypocrisy, which now incorporates radical chic. Someone said the other day that you can best see the difference between French and English society by looking at the capitals, and the presence or absence of a throne: in France, where there is no monarchy, life is stratified and class-bound at the center, in Paris, and becomes increasingly informal the further out in the provinces you go. In England, London is a constantly moving kaleidoscope of classes—whereas in a country village to this day you are in the world of Jane Austen or Trollope, a monarchy in miniature. Lord of the manor, squire, vicar, tenant farmer, labourer. Go to a village fete and see the resilience of the English class system, the absence of anything "out of the ordinary"—although there's always room for a local entrepreneur, to add a touch of color.
GI Could you say something about the contemporary writers you enjoy reading? Maybe a couple you don't?
ET I really enjoy Rose Boyt and Shena Mackay, writers with a marvelous ear. I don't like all the novels that seem to be written with a dumpbin in mind—whether it's a "major literary prize" or an airport bin.
GI What are you working on at the present time?
ET A book that's quite different from any of the others. It's about Tess—and Thomas Hardy—and Dorset, and there's a modern Tess and Alec story, with Alec murdered. Hardy's late love affair with the beautiful actress whose mother had been the inspiration for Tess is an important part of the book. 
Gary Indiana's new play Roy Cohn/Jack Smith opens at the Performing Garage on May 1, 1992.
Originally published in
Featuring interviews with Terry Winters, Sheila Bosworth, Larry Fishburne, Adam Fuss, Tom DiCillo, Kim Wozencraft, Marcus Schubert, Emma Tennant, Todd Graff, Hedda Sterne, and Cucaracha Theatre.