The Queer Continuum: Emily Hashimoto Interviewed by CQ
If When Harry Met Sally was a lesbian rom-com novel, this would be it.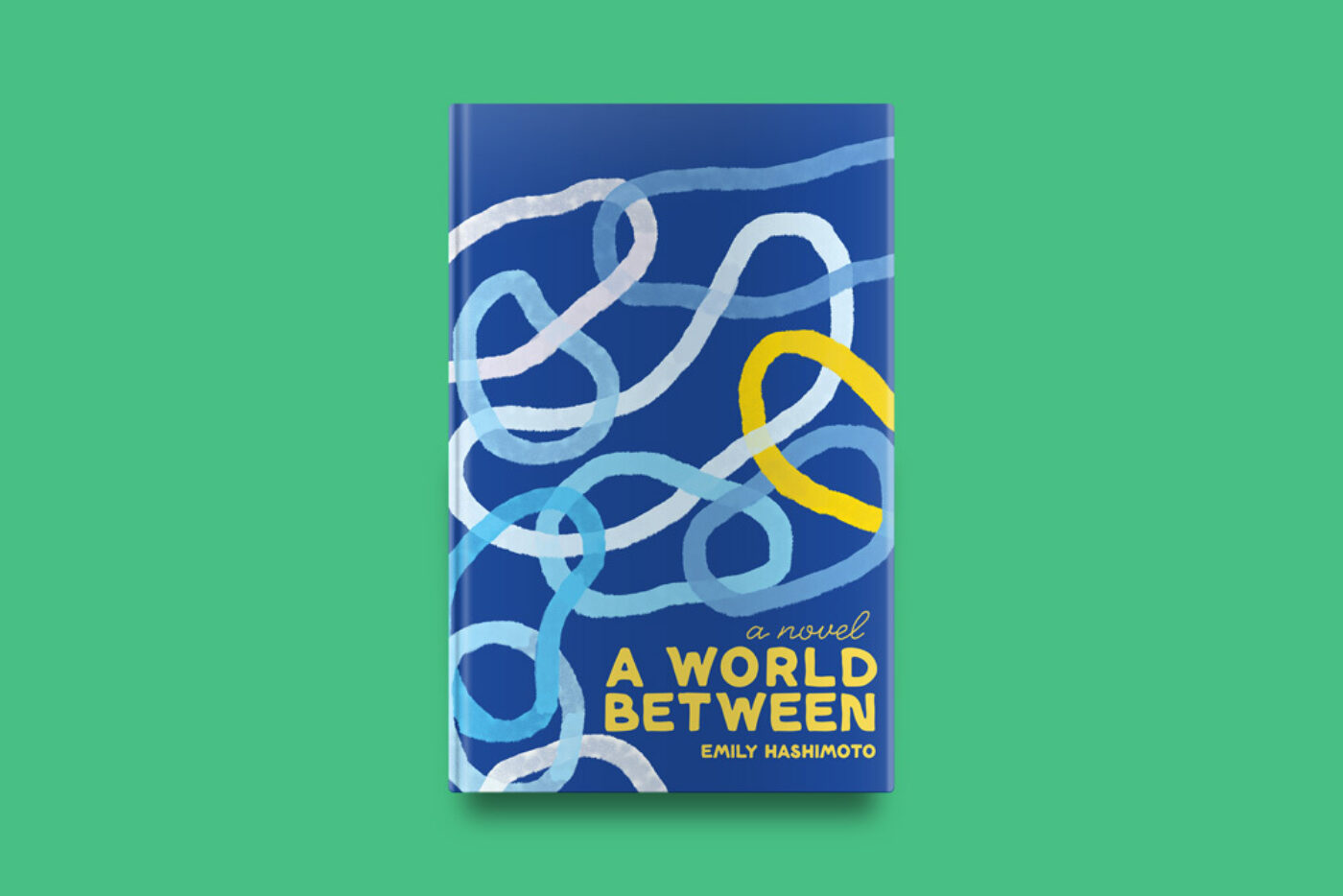 Emily Hashimoto's debut novel, A World Between (Feminist Press) is an incredibly refreshing exploration of how the bond between two queer women of color evolves over the course of a decade. What begins as an all-consuming college romance between Eleanor Suzuki and Leena Shah reignites years later—thanks to striking serendipity. The story is a clever homage to Adrienne Rich's concept of the "lesbian continuum." Author and academic Rita Béres-Deak describes Rich's idea as "the radical feminist model of sexual orientation, claiming that all women have a lesbian potential and that women's bonding, defined as lesbianism, but not necessarily based on genital sexuality, is the only successful way to overthrow patriarchy." In other words, Hashimoto spins some serious queer theory into delicious rom-com realness, pushing past the bounds of Rich-era notions of gender and womanhood. Down with the patriarchy, and on with the romance!
Hashimoto and I were fellows in the Queer/Art/Mentorship program in 2016. During her fellowship, Hashimoto worked with novelist, playwright, and nonfiction writer Sarah Schulman to shape A World Between into the book it is today. The result is an intoxicating time capsule of two women who feel more like friends to the reader than characters in a book.
—CQ
CQYou workshopped several different ideas for the title. Talk to me about that.
Emily HashimotoMy original title, Continuum, spoke to the ways in which we connect and reconnect. It spoke to the volume and color of what relationships look like. But I got the feedback that the literal sound of the title wasn't great, which hadn't occurred to me. This is the learning process!
CQI remember having this conversation with Tim Murphy about his novel The Correspondents. He originally wanted to call the book Cousins, but the word just doesn't work as a title, even though it describes what the book is about. Finding the right title is so important.
EH Right. Because how a reader sees the title begins the journey of what the book will mean to them. I pored over poems, song lyrics, my brain, the manuscript—I put many people on this task. And Feminist Press put a lot of people on the task! A World Between was Schulman's contribution—a great one. The title ultimately felt and feels right because it describes both what is in the way for each character and also what they share.
CQI'd love to hear about your experience working with Schulman as a mentor on this project through the Queer/Art/Mentorship program.
EHWe met monthly-ish. I would send her pages and then we would have a true comment and editing sesh. We didn't sit and have coffee and talk about craft. We worked with the text, and it was so educational. I truly learned how to write a book from her. I've written some short stories off and on, here and there, but this is the first giant fiction project I've ever written.
From Schulman, I learned about focusing on not being so indulgent. I might say, "Wouldn't this be great?" And she would say, "Where does it come from?" She helped me ground everything, to write clearly, and surprise the reader. She also introduced me to my agent, to Feminist Press, and continues to be a huge proponent of my work. I feel super lucky.
CQWere you in the midst of the first draft when you started working together?
EHI had a Part I. Maybe a hundred pages. Possibly less. So much has come in and out. There was an amnesia plot line, which feels ridiculous now!
CQNow I'm curious …

EHOh, boy. There was this Radiolab piece about "transient global amnesia," which is a very specific type of amnesia that sounds like a writer made it up. You go back to a period in time, let's say, a year ago or more, and your mind keeps circling that day. It goes away after a day or so, but you're confused until you loop back. It's just so device-y …

CQI do love the reminder, though, that a first draft should be about throwing everything onto the page, even if it sounds bonkers. You can always mine the work in revision.
EH That's a big lesson that I continue to learn: just show up to the page and do your best. Come back to it because you always can. I always go to that critical, "Why are you writing that?" space. That monster can't be slayed, but I do my best.
CQ How did the book emerge? Did it start with a single character, a storyline, or something else?
EHI was working on something else—about a couple's breakup after ten years and that was coinciding with my own ten year relationship anniversary. I wondered, What would it look like to break up after being together for such a long time? But then, my wife and I actually went through a tough time briefly, and the idea of spending any time in a universe about a breakup like that suddenly became really awful. I wanted to go back to when we were fresh and new. And, of course, my wife would want me to say that this is not about us. It's true. The book is not about us, but I accessed my own feelings of being young and foolish, enamored and enmeshed in such an all-encompassing love.
CQThis book is about queer folks in the best way—about what it means to be a woman falling in love with another woman, a woman of color falling in love with another woman of color.
EHYeah. I'm a hopeless romantic and I wanted to read about women falling in love, even for the first time. By the time Eleanor and Leena meet each other in college, they've been out there, but there's still a shine to their relationship.
CQ The "Changing My Major to Joan" moment.
EH "Changing My Major to Joan"—for sure! Oh, my god. I can just cry thinking about that. You know, I started writing this book in 2015. I saw Fun Home three times in 2016, and that was definitely my favorite part of the show. Not just because of Roberta Colindrez … It's that revelation!
CQ I find it so refreshing that you're gifting us a queer romantic comedy. I hate how accessibility and levity can be seen as such dirty things, especially when it comes to literature.
EHWhen I think about queer books, their content is so often on the dire side, and, of course, usually features queer men not queer women. Like A Little Life. I raced through it, but I felt tortured. I did not enjoy it.
I'm not trying to define my own genre here, but I don't think I've read a lot of stuff like A World Between, at least not for queer women. Unfortunately, it's still revolutionary-ish to write and read something fun about women falling in love and having sex with other women. When Katie Met Cassidy is the closet comparison I've found.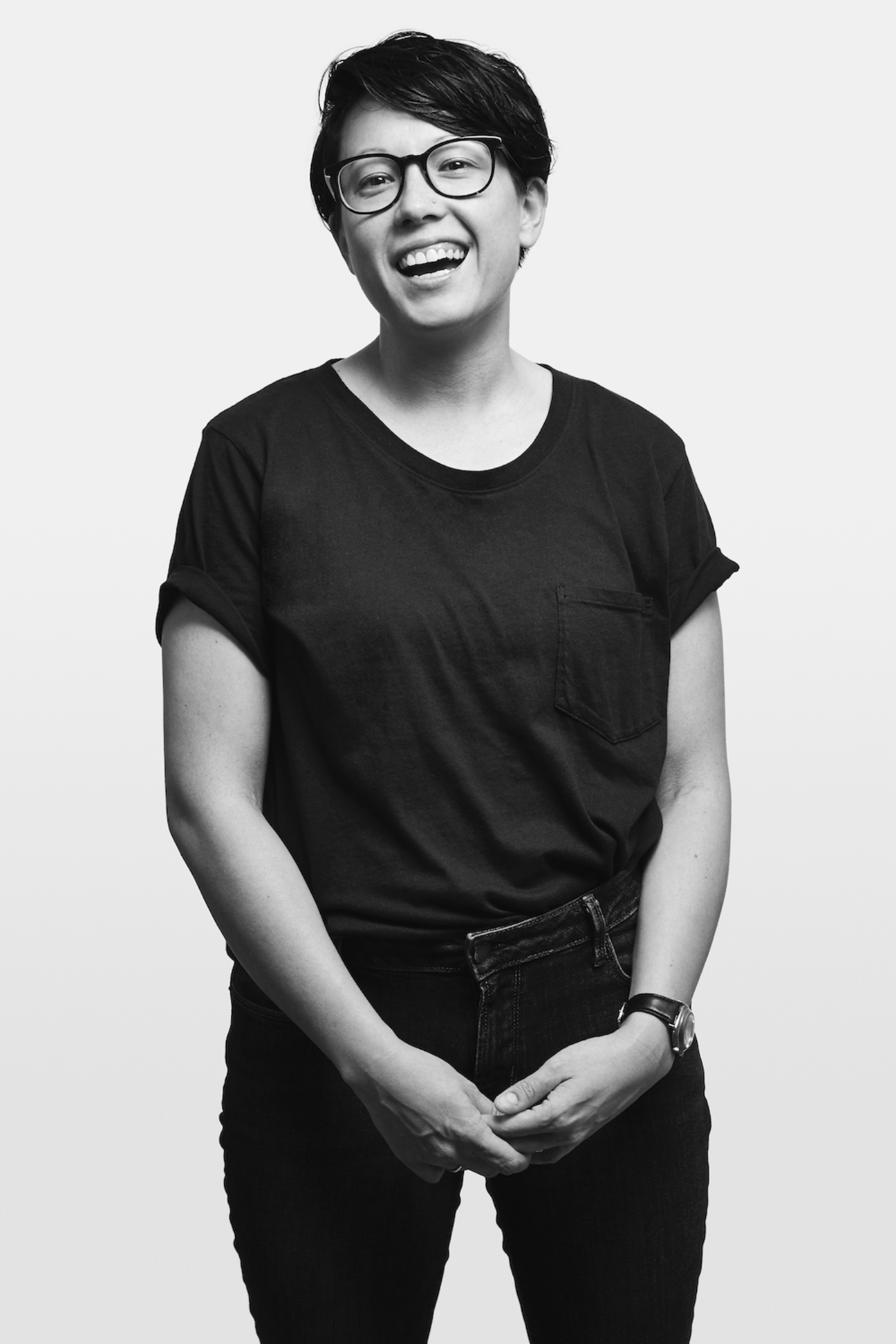 CQ Did you find the structure of the book organically or did you map it out beforehand?
EH I started with the idea of a queer When Harry Met Sally. That's what I used to tell everybody. Because it's a structure that I love—revisiting people over gaps in their lifetimes—and I think my next book will probably do a similar thing.
CQ In this vein, I'm curious whether you mindfully investigated how queer women—especially ex-partners, lovers, girlfriends—tend to stay in each others' lives?
EH One hundred percent. At its core, the novel is based on an Adrienne Rich article about compulsory heterosexuality ("Compulsory Heterosexuality and Lesbian Experience") and the lesbian continuum. The idea that all women live on this continuum; we occupy different roles at different times in our lives with the same person, with different women, but all women have this connection to each other. And of course, the "women" language isn't inclusive of trans or nonbinary folks who may exist on the continuum.
The core relationship between Eleanor and Leena absolutely encompasses that concept: they become friends and roommates, then more, then sort-of-enemies, but come around. Even in the micro-relationships of the book. It's interesting how we connect and reconnect in different ways, and equally so from a literary perspective.
For me, the fact that they were roommates changes things a bit. I mean, they had sex, but it's different to occupy a space and deal with someone else's shit lying around the apartment, and I think that adds such a complexity to the relationship (and was also fun to write!).
CQTotal romcom hi-jinx. As in: what are the ways that we weave in and out of each other's lives unexpectedly and hilariously?
EHI think, too, how they work together and sometimes don't. I chased the question of how to create chemistry between two people. One element is opposites attracting because that's real. It's true in my marriage to an extent, and I see it out in the wild all the time.
CQ Did you always plan to shift point of view between Eleanor and Leena for different sections?
EHI actually have no memory of how it was supposed to be! I'd written in both of their voices, but there's one extra shift now. As a non-Indian, non-Hindu person, I was uncomfortable writing about Leena's sister's wedding from Leena's perspective. I did a lot of research and consulted many Indian people in my life, and have been to many Indian weddings, but because the section delves into cultural and religious customs, I felt more comfortable with Eleanor experiencing the event as an outsider. Then there was more equity in the book. Both protagonists—Leena and Eleanor—get two sections. So, you're in their heads for about the same time.
CQDo you have a favorite passage in the book?
EH When Leena's grandmother dies her father shaves his head as per Hindu custom and Leena does the same. I checked in with Indian friends, and one suggested that people would think that there's something wrong with her. And I thought, Well, that feels pretty right—she's grieving and she feels like she's dying. She acts out of love and frustration. This scene starts the beginning of the last section and sets up a new Leena. We see her become a different person. I find myself rooting for her, even as the person who wrote her.
CQ What's next for you?
EHI was lamenting the other day that my time is cut down in a significant way because I used to have two commutes. My toddler was in daycare, I could take time off from my day job and spend a day writing, and I don't have that now. But I am trying to find a silver lining. I need to strictly prioritize what needs to get done—and that, at least, is clarifying. Because it makes me go, Okay, the nap just started. Get your ass in gear.
I'm trying to work on the new book—and I wouldn't even say write the new book, but trying to wrap my head around it first. With A World Between I just started writing. I find myself more hesitant to dive into this project, and I don't know why. Also, my time constraints are different now than they were five years ago. I feel so lucky to have—not to say husbands aren't helpful—but I think wives, in particular, are helpful. My wife is definitely willing to put stuff on the back burner so that I can write. I was really hoping for a residency this year, but I didn't get into anything.
CQAt MacDowell I discovered that basically every artist there (including me) had been waitlisted or applied before. I was there with the experimental novelist Carole Maso—who had been in residence something like eight times before. While there, I read a book of her essays, which included a brief passage about getting rejected from MacDowell. I thought: How meta that I'm in residence at MacDowell with Carole Maso and here is her essay about being rejected from the place!
EHAnd honestly, let's say that I got into MacDowell. I don't know that I'd actually be going right now because of what's happening. So, in a way, it's kind of a blessing, and I'm just hoping to get started on the next project, regardless.
CQ What does it mean to you to be releasing a novel that's about connection in the middle of this COVID-19 era?
EHI'm at my in-laws and we're looking through photo albums. There's a lot of reminiscing during shelter-in-place. We want for a "pre" moment. We want to be elsewhere. Unless you're some wonderful person able to be incredibly mindful, a trip to ten years ago isn't so bad! So, for me, that's what this book does: it provides time travel, a companion.
A World Between is available for purchase here.
Christina Quintana (CQ) is a writer with Cuban and Louisiana roots. She is the author of the full-length play Scissoring (Dramatists Play Service) and the chapbook of poetry The Heart Wants (Finishing Line Press). The recipient of residencies and fellowships from WP Theater, MacDowell, Queer/Art, Van Lier New Voices at the Lark, and more, she also served as staff writer for the ABC series The Baker and the Beauty. For more, visit cquintana.com