Discover MFA Programs in Art and Writing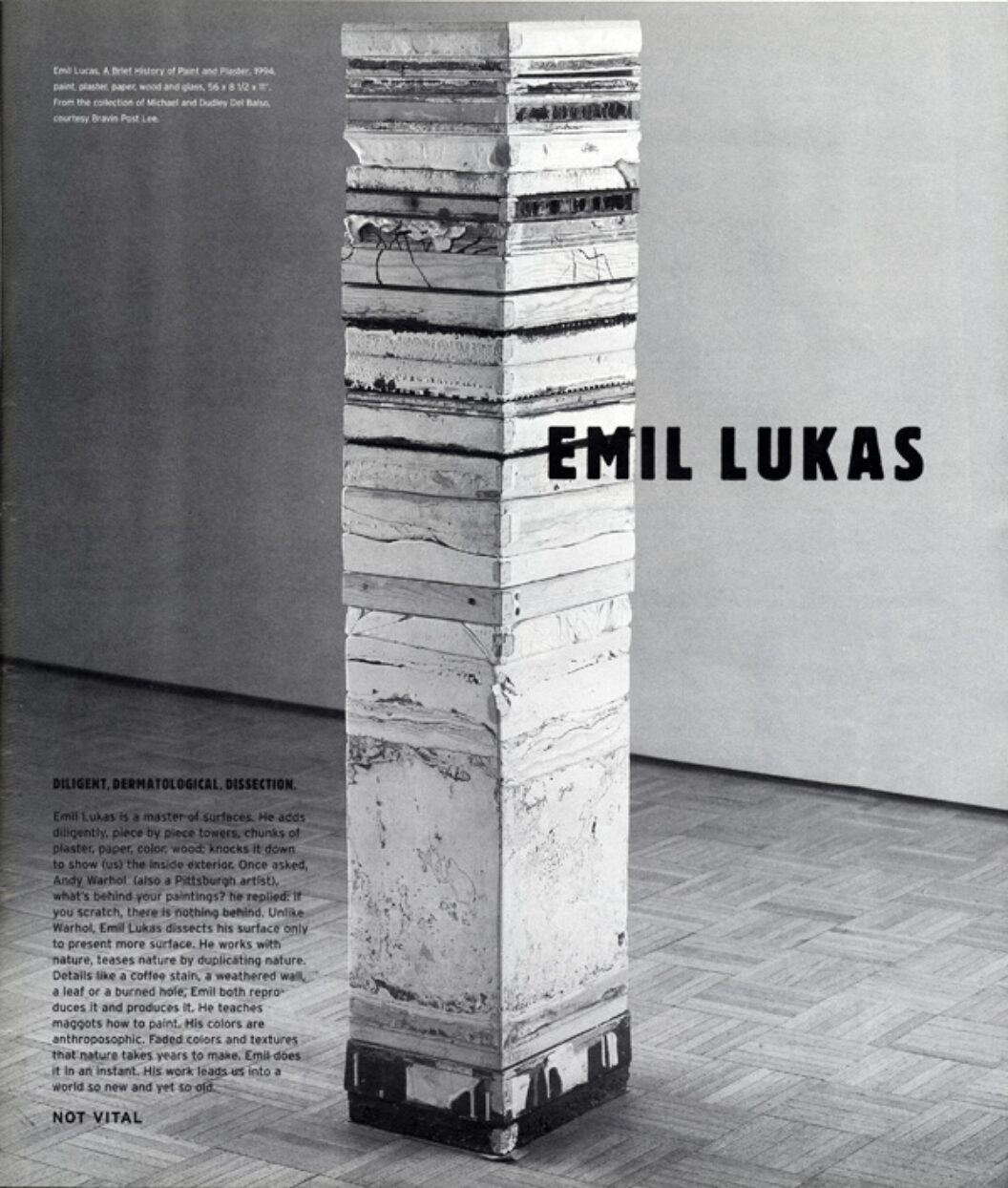 Diligent, Dermatological, Dissection.
Emil Lukas is a master of surfaces. He adds diligently, piece by piece towers, chunks of plaster, paper, color, wood; knocks it down to show (us) the inside exterior. Once asked, Andy Warhol (also a Pittsburgh artist), what's behind your paintings? he replied: if you scratch, there is nothing behind. Unlike Andy Warhol, Emil Lukas dissects his surface only to present more surface. He works with nature, teases nature by duplicating nature. Details like a coffee stain, a weathered wall, a leaf, or a burned hole, Emil both reproduces it and produces it. He teaches maggots how to paint. His colors are anthroposophic. Faded colors and textures that nature takes years to make. Emil does it in an instant. His work leads us into a world so new and yet so old.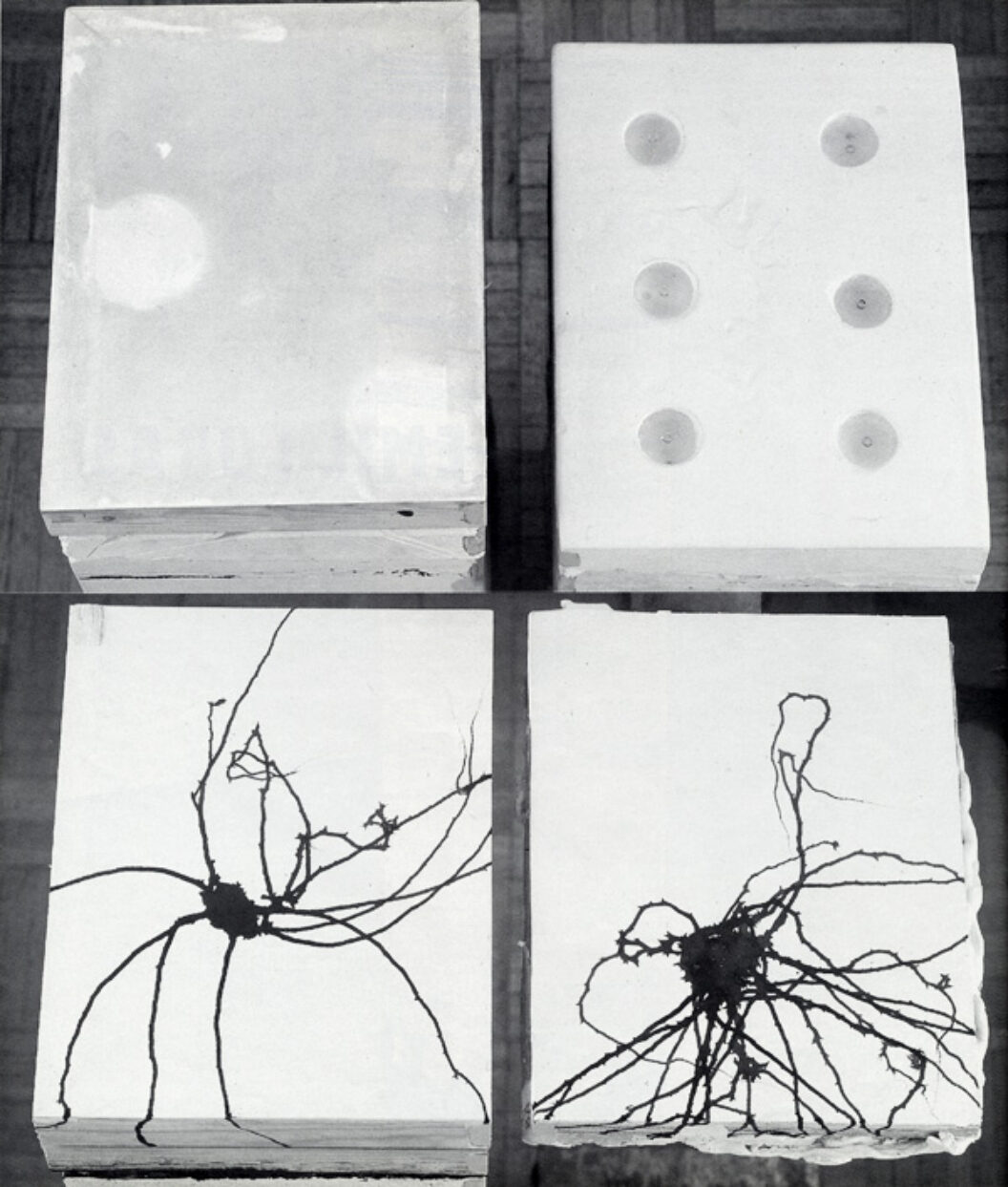 Originally published in
Featuring interviews with Gregory Crewdson, Lorna Simpson, Allan Gurganus, Louis Auchincloss, Marie Howe, Rilla Askew, Rupert Graves, Andrew Blanco, and Paula Vogel.