Chilean protest art of the 1970s proves timely.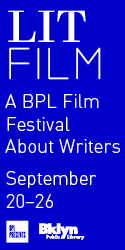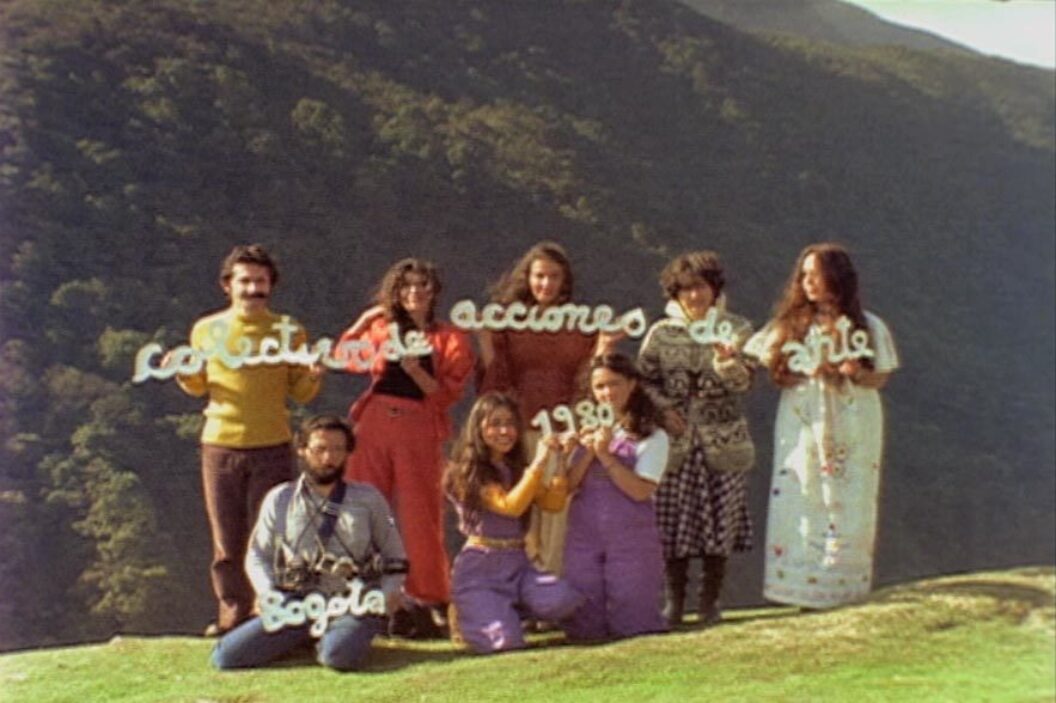 What does it really mean to talk about "the body"? Overuse dilutes the term's meaning—so much so, in fact, that Adrienne Rich called for a moratorium on the phrase in 1984: "When I write 'the body,' I see nothing in particular. To write 'my body' plunges me into lived experience, particularity."
In Embodied Absence: Chilean Art of the 1970s Now, a compact and compelling exhibition now on view at the Carpenter Center for Visual Arts, "the body" alternates nimbly between abstract concept and "lived experience." This exhibition collects the work and performances of some fifteen artists and collectives from Chile, most of it made in the late '70s when the country was entering a period of great uncertainty. After the CIA facilitated a military coup in 1973, which led to the death of President Salvador Allende and the end of its socialist government, General Augusto Pinochet was thrust into power (and the military junta retained control until 1990). Thus, in light of Trump's election in the US, an all-too-relatable urgency defines the tone of the pieces here. Indeed, seen as a whole, the exhibition could be a primer for how to be an artist under dictatorship.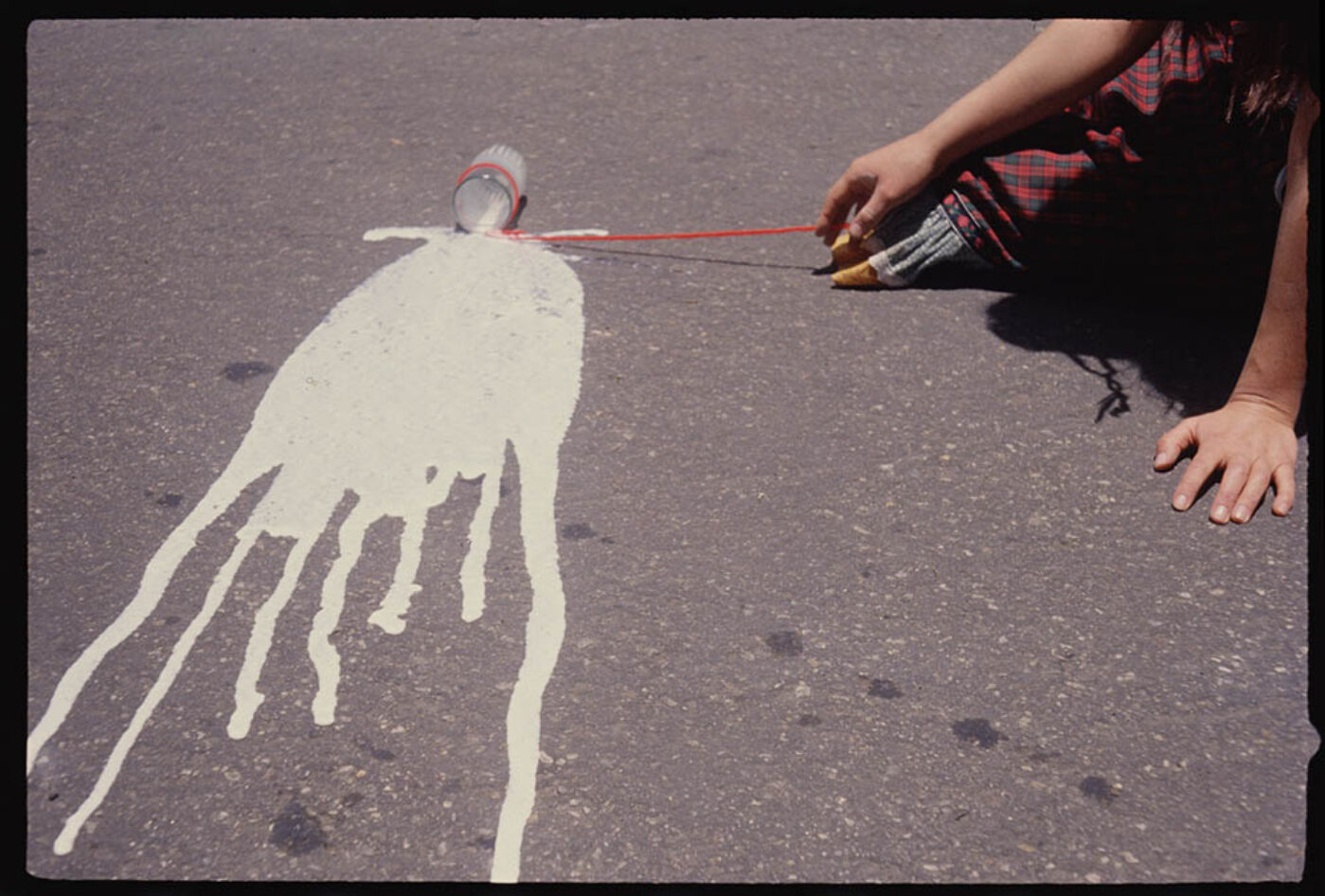 One of the central issues the exhibition examines is, under a dictatorship, what happens to public space? What sorts of actions are legal? The use of public space—and what it truly means when the public utilizes that space—are recurring themes in the show. In 1979, artist and poet Cecilia Vicuña, who continues to merge art and activism, spilled a glass of white paint on the pavement in Bogota, Colombia, where she then lived. The action referred both to Allende's generous mandate that all children in Chile should get a half liter of milk a day and Colombia's horrific "milkman crime," when over a thousand children in Bogotá died because of contaminated milk—the result of a corporate cost-cutting measure. With this devastatingly simple and poignant gesture, Vicuña protests capitalist corruption and mourns the dashed hopes of socialism.
A staggering four-channel video installation by Carlos Leppe, one of Chile's first video artists, reveals the entanglements of sex and abuse of power—and how some people get off on subjugation. Three monitors show different videos of the heavyset artist in pancake makeup, singing opera while wearing painful-looking apparatuses, such as metal headgear that pulls the corners of his mouth back. Pain and pleasure mingle to hypnotic effect. Meanwhile, a fourth video, shown on a monitor placed on the floor, features Leppe's mother reciting a text recalling her son's childhood and her depression. The Oedipal storyline adds yet another layer to the work—personal tragedy blends with public horror.

When living under a dictatorship, humor helps. Not all protest art need be deadly serious to get a point across. For a somewhat lighter take on a dismal reality, see a 1976 video work by Juan Downey, perhaps the best known of the artists on view. Downey was based in New York when Pinochet was in power. He was visiting Chile when he made this video of In the Beginning, a 1974 play by the theater group Aleph. Using Downey's house as a set, the group stages biting and often very funny theatrical satire, including scenes like an exchange between a demoralized housekeeper and her wealthy, self-involved employer who, after forgetting to bring the housekeeper some used shoes, airily dismisses her servant's disappointment, needing instead to "dash to transcendental meditation class." A note from Downey at the end of the video asks viewers to write to General Pinochet, to "demand freedom for all artists and intellectuals." The fuzzy, black-and-white, analog document seems like a missive to viewers of the present, reminding them that the struggle against fascism has been going on for many, many years.
Did any of these works change people's minds or Chilean politics? If so, it took almost twenty years to do so. But protest art doesn't need to be immediately and locally effective to succeed. In fact, the longevity and dispersion of these works are beacons of hope. See Vicuña's photographs as an example: without this piece, the history of Allende's caring legislation and Bogota's milk scandal may have been lost or remembered only by regional experts (and the citizens who lived it). The endurance of these art works over the past forty-some years is itself a powerful message: that solidarity and collective action transcend continental boundaries and generations, and that geography and time are minor hurdles to people who desire real change and honest governance.
Embodied Absence: Chilean Art of the 1970s Now is on view at the Carpenter Center for the Visual Arts, Harvard University, until January 8, 2017.