The Potential of Additional Happenings: Elliott Jerome Brown Jr.'s a simple song by Stephanie E. Goodalle
Photographic portraits that reveal and conceal. 

Discover MFA Programs in Art and Writing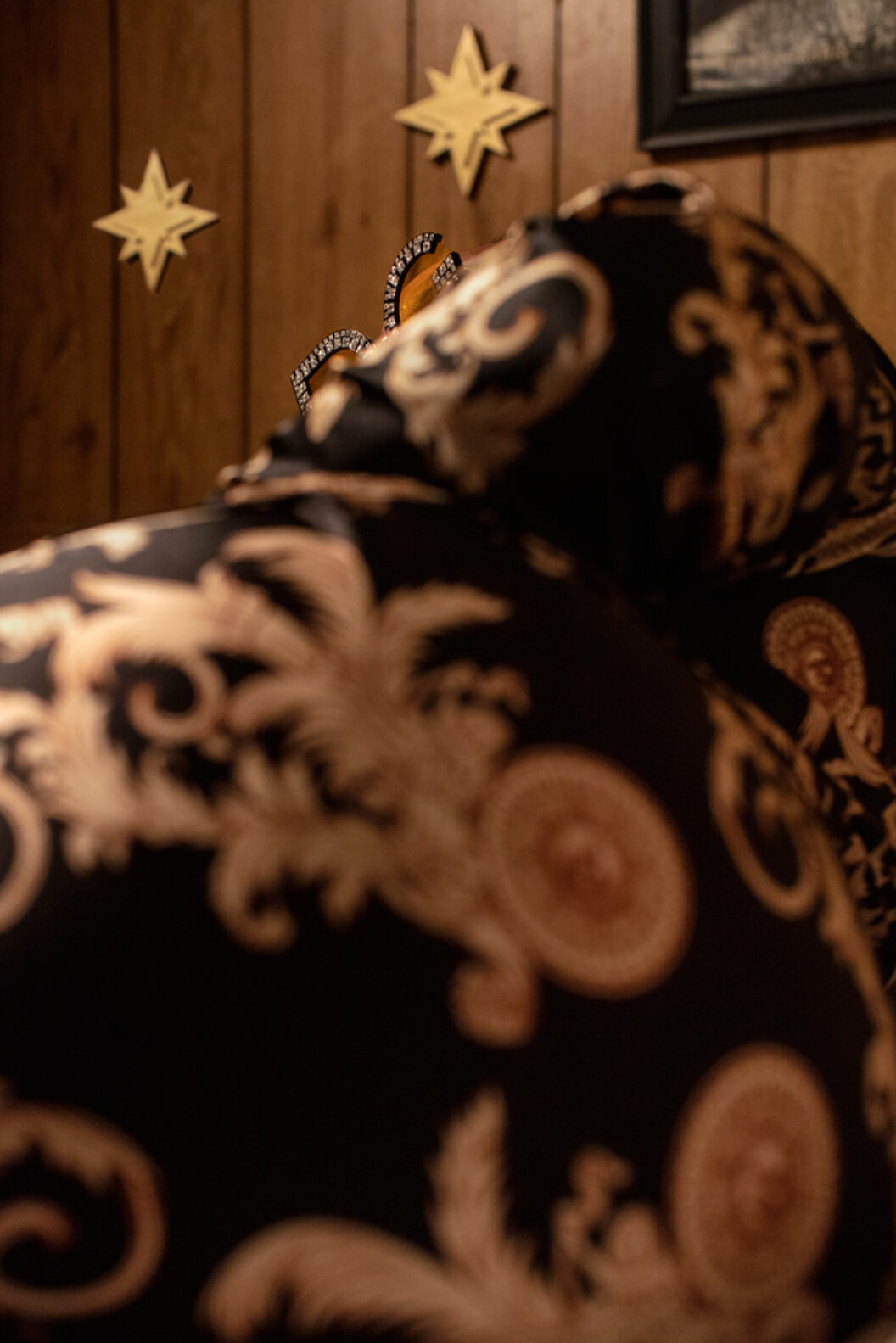 Imagine you're visiting your friend's home for the first time. You can't remember the directions to the bathroom, and you accidentally enter the living room where a relative of your friend is preoccupied with some activity. You're nosy, so you stand there a little bit longer as curiosity gets the best of you. Every time you inch closer, something obstructs your view. You think you see one thing, but the possibilities are endless. More importantly, it's not your business. I constantly encountered some version of this scenario while visiting Elliott Jerome Brown Jr.'s first solo exhibition, a simple song, at Baxter St at the Camera Club of New York. Named after a track on Billy Preston's 1971 album, I Wrote a Simple Song, the deceptively direct, nine multimedia, photo-sculptural, and photographic images thrust visitors into the private and intimate daily occurrences of the photographer's family and friends.
Sssummmmmwhhhhhhhhhhere (2018) is a large lightbox image that emits a bright glow which drew me into the gallery. It features sepia-hued calf muscles dressed in mismatched Harry Potter-themed ankle socks supporting a squatting figure lifting a heavy piece of furniture that blocks the rest of the body. A metal and willow awning that Brown considers a totem or guide is installed in front of the light box, creating a physical barrier between the viewer and the piece. At the same time, the gallery space doesn't fully service the scale of Sssummmmmwhhhhhhhhhhere, as I was distracted by its glare reflecting onto other pieces.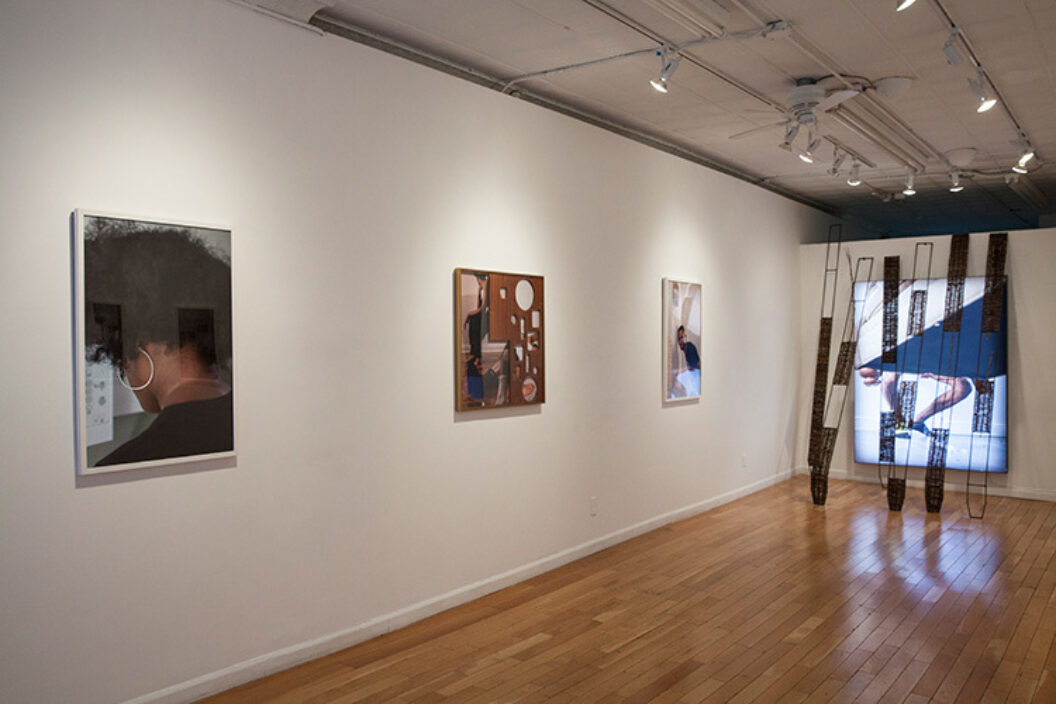 He gave and he gave, but he wouldn't have given at all if I didn't let him in, if I didn't cover my body in soap three times, swish oil between my teeth 47 minutes ahead of the time, that I expected him (Wounded) (2018) is an excellent example of how Brown treats photographs both materially and conceptually. It shows on the left a bare-chested male figure wearing brown pants and seated in a thinking position. The back of his head is turned toward the viewer. The male figure on the right is reaching over the bed as if he is looking for something. His legs appear separated, but it's three sets of legs extended from the person's torso. In turn, the photo is blocked by a handmade frame. Brown uses sculptural elements to recontexualize the work in ways that the image itself is unable to do on its own. For example, a foot in the photograph is magnified by a circular portion of the frame.
Grandma through the mirror (2015/2018) and Grandpa through the mirror (2015/2018) attracted me with their quiet presence. The set of photographs shows Brown's grandparents resting in separate areas of their home of thirty-five years. Both are seated and contemplatively looking down. A large painting with four women in warm-toned dresses dancing in a gold frame behind Brown's grandmother and an African mask behind his grandfather are subtle markers of a black household. Grandma through the mirror was taken from a stairwell leading to an area that was off-limits to Brown when he was younger. These photographs implore the viewer to reassess ideas about privacy, space, and boundaries while also honoring family and culture.

Help me bear my weight (2018) as well as She threatened the most people off the dance floor. Fingers now laced quietly along the red countertop (2018) are intensely intimate and tender. The first shows a figure focused on retwisting another person's locs while resting on a knee. The photograph is taken from below as if Elliott is spying on them. The latter image captures a reclining female form. Her unfocused backside rests in the foreground, and viewers can see the rhinestone sunglasses that peer over her shoulder. It is refreshing to see black people at rest, enjoying one another and presented with care.
Brown's sitters are not defined by outside factors; instead, they are simply being. Much like Deana Lawson, a major influence on his work, Brown shows that dignity, especially for the black body, can be defined in a myriad of ways. a simple song is a gentle tug and pull. Viewers are urged to come closer, but the images demand respect, privacy, and agency for their subjects.
Elliott Jerome Brown Jr.: a simple song is on view at Baxter St at the Camera Club of New York in New York City until March 2.
Stephanie E. Goodalle is a curator, writer, and researcher based in New York. She is BOMB's Oral History Fellow.