Elizabeth LeCompte & Richard Maxwell
Playwright Maxwell discusses his new production ISOLDE with LeCompte.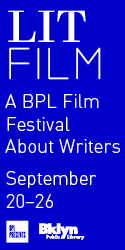 Richard Maxwell of New York City Players invited Elizabeth LeCompte from The Wooster Group to rehearsal for his play ISOLDE, which runs at Abrons Art Center April 10–26. Watch their post-rehearsal chat, conducted via television monitors and filmed by Zbigniew Bzymek.