"All evidence is wrong. It's distressed—just like memory."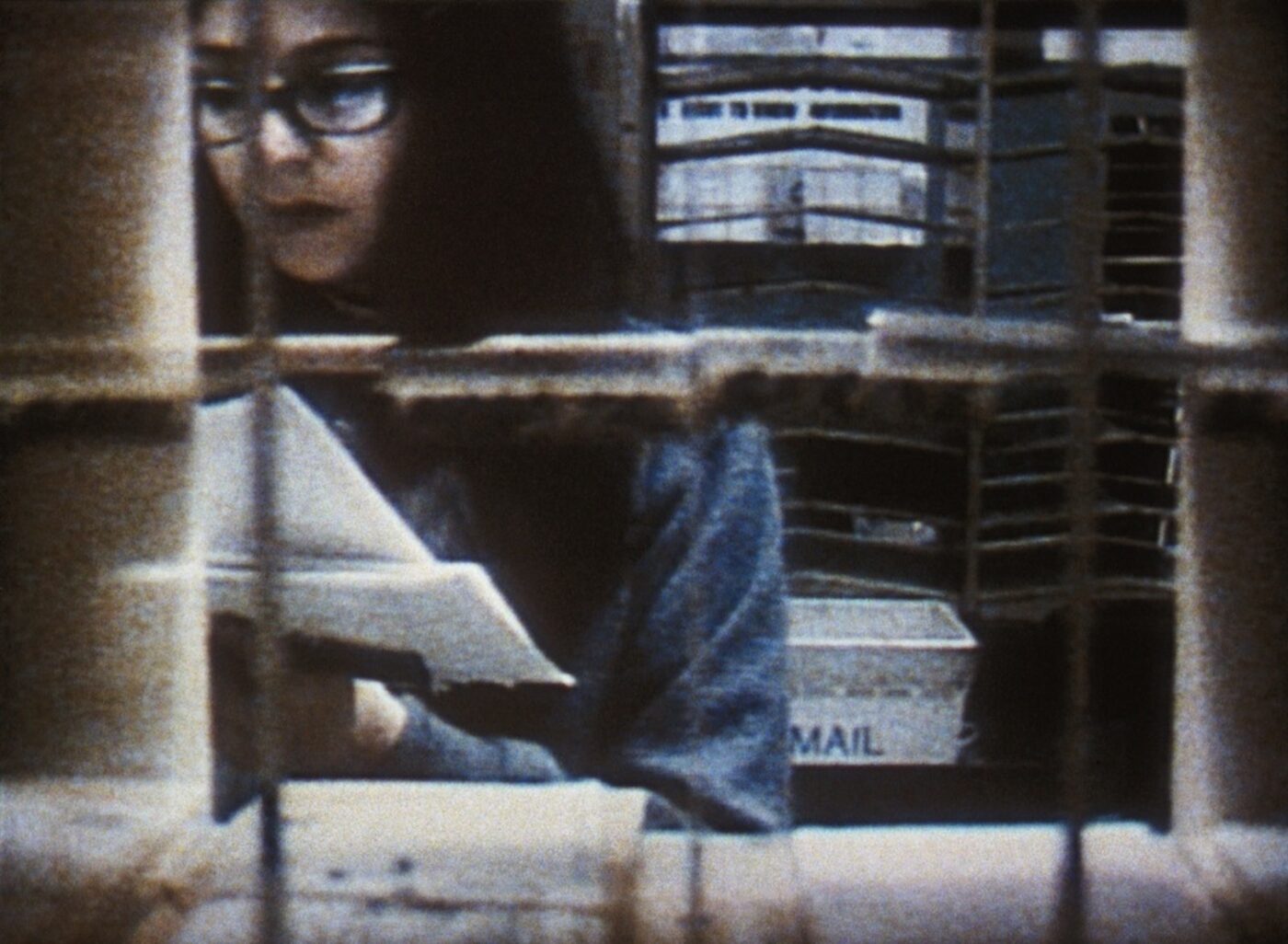 The Art of the Real series at the Film Society of Lincoln Center, in collaboration with the Video Data Bank, is presenting a program of shorts by filmmaker/artist Elisabeth Subrin on April 11, 2015. A panel featuring Subrin, Thomas Beard of Light Industry, and writer/musician Johanna Fateman will follow screenings of Lost Tribes and Promised Lands (2010), Sweet Ruin (2008), and Shulie (1997).

Subrin's work is all about appropriation, reenactment, and recreation; in these three works, the director takes extant elements—images, a script, and a film—and transforms them, layering of texture and meaning while raising provocative questions about gender, identity, memory, and representation.
Lost Tribes and Promised Lands features a series of side-by-side comparisons of houses and stores displaying American flags in her Williamsburg neighborhood in 2001, just after 9/11, and then those same locations in 2008 to show how things have changed over time.
Sweet Ruin also involves side-by-side juxtaposition. Actress Gaby Hoffmann plays two roles, "T." and "The Girl," from the script of an unmade Antonioni film entitled Technically Sweet. Subrin films the characters—originally intended to be played by Jack Nicholson and Maria Schneider—both in the jungle and in a domestic setting, addressing issues of gender and femininity.
Shulie is a recreation of a student documentary film about feminist activist and artist Shulamith Firestone, the author of The Dialetic of Sex: The Case for Feminist Revolution.
Gary M. Kramer What was the impetus for putting this program together?
Elisabeth Subrin Shulie has been out of distribution for two and half years. I took it out of distribution after Shulamith Firestone died. The New York Times obituary on her spent too much time on my film, so people were looking to use it as a memorial. Since it's conceptual art, that didn't seem to be appropriate to me. When Rachael Rakes [co-programmer of Art of the Real] approached me about Shulie, the Video Data Bank and I had already been talking about how to do a rerelease of it. Art of the Real was doing a spotlight on reenactment and recreation, which I do in most of my films, so it made sense to program the works together.
GMK Let's talk about Lost Tribes and Promised Lands. How did you conceive of this project? It's an interesting response to 9/11.
ES I tend to make films that deal with the past, and the residual inheritance, more from a psychological and embodied perspective—how we as subjects absorb history. All my films use the backdrop of social history. I was wondering if I would ever make something about the right now. Most of my films are so research based—and that takes time. So I thought, Can I make something about what I'm literally thinking about right now? In 2008, when the second side of the footage was shot, I was thinking about the presidential election, gentrification—I live in Williamsburg—in the 2000s, and being on the brink of perhaps what would be a political sea change. So what am I going to do with it?
Right after 9/11, because I live in what is an old-school Italian neighborhood, the patriotic fervor ramped up intensely. There was an explosion of patriotic gestures and flags, both celebratory and protective, even defensive. My boyfriend borrowed a crappy old Bolex camera, and I had some out-of-date film stock that had survived a blackout and a heat wave. I documented my neighborhood in static, formal shots. I came up with the idea to revisit every location at the exact same time of day, and years later. So I took frame-grabs of all the shots and created a map to find them all again, which was hard. The only thing I did differently was use a faster, cleaner, fresher film stock. There was a slicker quality to it, so the change in film stock makes the early 2000s look innocent in comparison.
The map of my walking is completely illogical. I shot one image on my block, then went three blocks away, and then came back to my block. There was a subtle sense of trauma—so many shifting feelings we had. The juxtaposition was critical from a political perspective. The project was about the sadness of this patriotic reaction, and this time gone by, about losing this neighborhood I was attached to and participated in. I didn't believe in the sentiments I was documenting, but I was touched by some of them.
GMK Your film kept making me think, When do we take our flags down? Is it the death of a soldier fighting in Afghanistan? Is it the fatigue of war? How has your patriotism changed in the period between 2001 and 2008? Do you feel a sense of patriotism?
ES I don't have any patriotism. I feel proud of a lot of things that are American, but my pride is not evoked by nation-states.
GMK What decisions did you make in terms of shooting the two images years apart?
ES Everything later was dictated by what I shot in 2001. I didn't want it to be about the camera or movement. I wanted a locked-down, memorial feeling. I think it makes you think about the language of camera motion, and my own point of view. My subjectivity is there, and when I screened the film it felt like a self-portrait: tracking my own walk through my neighborhood and my memories, recreating my own life. Because of the imperfections in the parallels—technical, in terms of film stock, framing, and lenses—the film speaks to the imperfection of memory as well. I was also trying to make a comment about the explosion of gentrification and rezoning. There has been a shocking transformation.
GMK For Sweet Ruin, where did you find the Antonioni script Technically Sweet, and what prompted you to make this?
ES Sweet Ruin was a commission by two artists in Denmark who were obsessed with Antonioni. They met each other and translated the script from Italian to Danish to English, which says something about the transcript. They invited five or six Danish and NY-based film artists to respond to the script any way they wanted to. The script—which has never been published—is interesting because of its structure. There is this guy named T., a disillusioned journalist living in Rome, and Nicholson was supposed to play him. He goes to Sardinia and meets the Girl, played by Maria Schneider, with whom he has a tormented affair. Another guy in the film is an anthropologist who is obsessed with going to the Amazon. Antonioni was going to make this, and it fell apart, though, of course, he ended up using both those actors in The Passenger. The narrative moves back and forth between T. and the Girl, then six months later there is a plane crash and the anthropologist and the Girl try to survive in the Amazon.
To me, the connection between the two parts is when T. talks about the jungle as if he is talking about a woman. It's like what Werner Herzog says in Les Blank's Burden of Dreamsabout the violence of the jungle. So I decided that, without the scale and cinematography of Antonioni and with a ridiculous lack of budget, the best thing would be to do outtakes of the film as a study, or as screen tests. And all that remained was the Maria Schneider part. Then I thought, what if Gaby Hoffman played the Jack Nicholson part as well? Even though I thought it would be an assembly of outtakes, the footage came back and it was so gorgeous I thought it would work better as a psychodrama. So I started playing with the footage.
Leslie Thornton talked about "free fall" editing. You have an idea, and you do research and preparation, and when you go into editing you surrender to the footage and "free fall." When you come out of it you're often surprised to discover that it's actually become closer to what you had wanted to say than you had even intended. That's what happened with Sweet Ruin. I assembled relationships between the two sides, and it started to become a psychodrama between male and female, a battle of one self. And it has a campy element of Gaby playing Jack Nicholson in her narration.
GMK There is a line in Sweet Ruin about "ambiguity and uncertainty" that struck me. How do you work with or play up those elements in this work?
ES I am a classic Antonioni lover. I literally stole shots from him. There's a lot of Red Desert in this script too, which is brilliant. He comments on environmentalism and war. The shot in The Passenger of Nicholson changing clothes—where the camera rests on the ceiling fan, then comes down and he has changed clothes—I did that with Gaby, in the field. Or when she turns off the lamp…
I re-watched and storyboarded a lot of his films. He died when I was working on this, which added a layer of meaning for me. But I had this stupid problem: I could only shoot on a Bolex, and I had to make this fast, and couldn't do Super-16. So I had to use a 4:3 aspect ratio, and it was interesting to do this in small camera format. I knew it would be an installation. This program is the first time I am letting Sweet Ruin be seen in a theatrical setting. I wanted it to be such that, when you walked into the gallery, there was an idea in each juxtaposition, and enormous intention in each frame. There is a beginning, middle, and an end, though.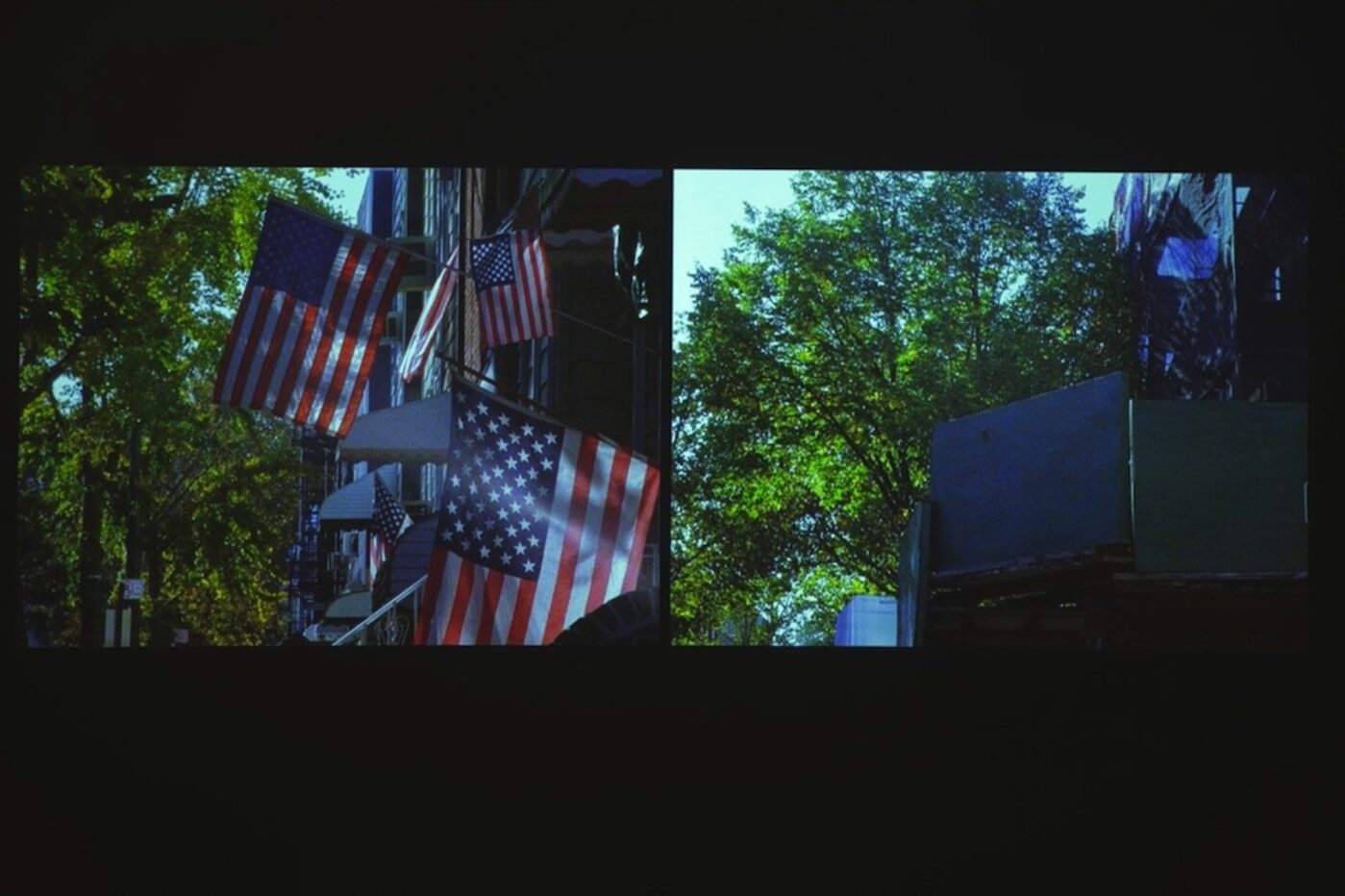 GMK The incredible opening sequence of Shulie juxtaposes the sound and image. Can you describe the reason behind this prologue, or maybe overture? It is really effective.
ES Classic narrative structure was almost the devil when I was in art school at the Massachusetts College of Art. We were challenged to explore outside of conventional structures. Working in Super 8, the dialectic between sound and image creates a new synthesis. So you build ideas and create complexity the way others use dialogue, narrative, explosions, and CGI.
If I just jumped into Shulie, it would take people a few minutes to get into the recreation. Whether it's the prologue or overture, I wanted the audience to be ready before they encountered Shulie. I wanted them to be placed in the location and presented with the feeling of time travel. There are contemporary signifiers everywhere visually, but what you're hearing is a montage of documentary archival audio sound from 1967 and '68. The buildings and the world are breathing the past.
GMK Shulie talks about the objectivity of filmmakers—peeking into things she would not see otherwise. Do you feel that's a fair assessment of what you do as a filmmaker/documentarian/artist?
ES There's a meta-commentary at work here. At the time I made it, Shulie was alive, so in the film I'm peeking into her life and bringing her back into the public awareness. I didn't know about her, and none of my friends did either. But I knew I was making a film that would be a public document. I was making a film about a public figure and it would bring attention to her, and there's a responsibility in doing that.
Shulie talks in the film about not using people as subject matter—and I was doing just that. It's a critique of me too! I think it's hard to make a film about a living subject without it becoming a hagiography.
On a personal level, I was at the Art Institute of Chicago for one year in the late 1980s, as a visiting student. Then I was a grad student there in the mid 1990s, and then I taught there from 1995 to 1997. What struck me in seeing the original footage was—beside the obvious fashion cycles—what she says. I could have said that in the late 1980s, and later as a grad student, and it was what my students were saying in the late '90s. I wanted to ask the question, "What is the difference between 1967 and 1997?"
GMK Shulie describes her work, school, friendships, and relationships. How do you think a feminist today might respond to the same kinds of queries? What seeds of feminism do you see in her answers?
ES Absolutely, the seeds of feminism were in her answers. Would they ask the same questions now? These four grad students were given money to make a film about the "now generation." There is a power dynamic there, and what's bizarre is that Shulie was in a radical feminist group at the time, and she gives no indication of that. She was editing what she revealed of herself. So we don't know what's real.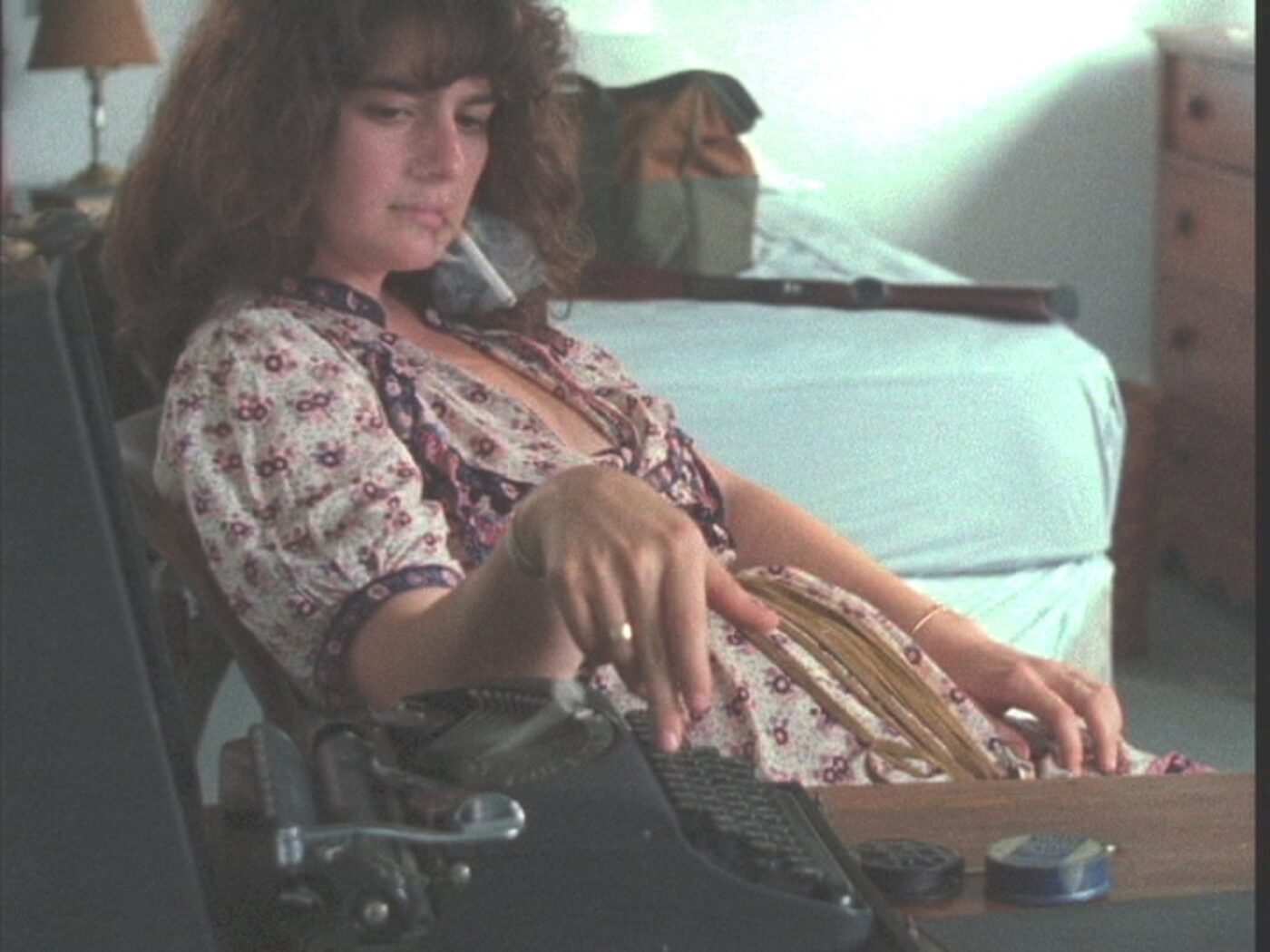 GMK What are the qualities you relate to or find universal in what she says?
ES I think, as you say, the film shows the seeds of her ideas. She was an art student who published a book a year later. Her book is being republished by Verso this spring. She was reading Marx and Hegel and reading across theory, philosophy, cinema, and literature. There is incredible fusion in her work. You see the beginning of a manic badass. You see the intensity she has about wanting to, as she says, "catch time short."
That's what I want to do with my work—stop time. I often can't believe that time is moving forward. It's this basic fact of reality that I can't seem to wrap my mind around, and not just due to nostalgia. In one my screenplays, there are two characters on ecstasy, and one is bipolar, and they are in Boston, at Beacon Hill, and they are standing outside Louisa May Alcott's house. One character is tripping-out and saying, "Louisa stood on these stones, and I am standing on these stones, and we're touching." Making Shulie and standing in the position of the camera is the closest I've come to touching that time period.
Once, I went hiking in Chaco Canyon in New Mexico, and I bought a book about the excavation in that area throughout history. As different generations of archaeologists found things, they would make deductions about the past digs, but they had all already been tampered with. All evidence is wrong. It's distressed—just like memory.
GMK What connects these three shorts is the element of found footage in each. Can you discuss how is it that you can imagine or conjure up something extant in the process and then create something uniquely your own?
ES I'll answer that by talking about my upcoming project. I've been working on and writing screenplays over the last decade, and it looks like A Woman A Part will be the first to be made. It's about a TV actress, played by Maggie Siff of Mad Men and Sons of Anarchy. She's a burnt-out, forty-something actress on a show in LA and is addicted to Ritalin. She depends on her team to get through her days. After a particularly egregious moment on set, she impulsively flies back to New York and squats in her Brooklyn apartment. She swoops in on two dear friends she once collaborated with and with whom she hasn't been in touch since they worked together back in the avant-garde 1990s/2000s, before the Brooklyn-explosion. She tries to recreate her past life, but her friends have moved on. She's trying to erase herself and build a more authentic life. She wants to be a self, not playing parts of her self. She wants to find her own voice and create a more complex representation of women.
I'm light-years away from TV actresses, and I never thought I'd make anything about an actress. But I'm interested in that line between being someone and performing something, and this fantasy of walking away from your life. The slug-line for the film is: "Can a life be rewritten?" I shadowed on Homeland and Transparent for research, and I'm infusing someone else's life with my own ideas, but it's so much about me, and I will feel exposed.
Why am I making a film about an actress? They represent women more than anyone else. It is likely that we understand and absorb what women are more from actresses than from female politicians. In fact, I started a blog, whocaresaboutactresses.tumblr.com, and I'm committed to relentlessly interrogating women in media. There is social commentary about representation of the Girl (and all of Antonioni's girls) in Sweet Ruin and, of course, in Shulie as well. I feel like all of my films place women's subjectivity against the backdrop of larger social forces. They mirror each other in a lot of ways.
A selection of Elisabeth Subrin's films will screen at Film Society of Lincoln Center on Saturday, April 11, 2015 as part of the Art of the Real series. There will be a post-screening discussion with Subrin, Thomas Beard, and Johanna Fateman.
Gary M. Kramer is the author of Independent Queer Cinema: Reviews and Interviews and the co-editor of Directory of World Cinema: Argentina.