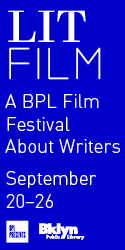 They fell,
they fell softly
as before into bed
looking for the open fire of the embrace.
Now they will sleep,
they will sleep for always,
you live alone now in the insomnious memory of this land.
(The beauty and the fury
distribute
their fertile spoils.)
Corpses,
corpses where love once entered smooth as a bullet.
Translation by Zoë Anglesey.
José Luis Quesada. Honduras, 1948. Won prizes for Porque no Espero Nunca Más Volver in 1974 and for Cuaderno de testimos in 1980.
Originally published in
Cindy Sherman, Dario Fo, Bruce Weber, Lisa Fonssagrives-Penn, and Raymond Voinquel.