Elana Greenfield's At the Damascus Gate: Short Hallucinations by April Bernard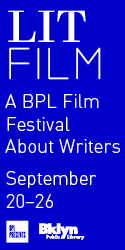 Work that is genuinely original is very difficult to describe. The blurbs for Elana Greenfield's first collection of short plays, stories, and poems compare her to Borges, Kafka, Grace Paley, and Italo Calvino. While none of these is entirely wrong, they are most useful taken as a group, because they suggest a hard-to-pin-down sensibility that includes the preposterous and the homely in equal measure—along with fury and tenderness, keening sorrow and some of the funniest scenes I've ever read. Greenfield is best known in New York circles as a playwright—some of her plays and radio dramas have been performed and broadcast locally in the last decade or so. On the page, these plays—Desire and Possessed by a Demon in particular—reveal an iron-and-lace poetry, a sure use of gorgeous diction and the utterly calm assurance of a writer who knows how, and when, to make intuitive leaps. As a satirist, Greenfield refuses to grant consolation; as a poet, she offers in her words again and again the consolations of beauty, pleasure, renewal, and faith.
—April Bernard
At the Damascus Gate: Short Hallucinations was released by Green Integer Press in December.
Originally published in
Featuring interviews with John Waters, Shirley Jaffe, James Welling, Nuruddin Farah, Alma Guillermoprieto, Olu Oguibe, Hanif Kureishi, Ra'anan Alexandrowicz, and Howe Gelb.